Home > Restaurants > The Victoria > The Victoria News
Autumn menu at The Victoria has now even more local suppliers...
The Victoria pub in Altrincham have managed to pick up a couple of new suppliers for the new Autumn menu, getting their pumpkins from Red House Farm in Dunham and are hoping to start using them for more of our veg in the future and all their honey has come from Trafford Allotments (having found them at this years Taste of Trafford event). Contact details for both will be inside the menu as usual.
This year our early evening menu will be running until the end of November.
Published on 13/10/2008 12:41:30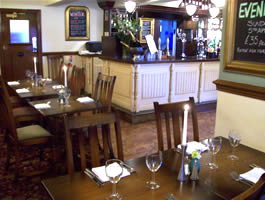 29 Stamford Street
Altrincham, Cheshire
WA14 1EX
0161 613 1855