Home > Restaurants > The Victoria > The Victoria News
New summer menu at The Victoria
Our new summer menu is now up and running and we have plenty of new season produce for you to choose from.
During it's fairly short season we will be featuring asparagus quite heavily! We also have spring lamb on the menu (in one of Kev's dainty steamed puddings!) and by popular demand we are now serving traditional fish and chips, which is proving to be very popular along with our other new fish dish of organic british sea trout.
Our next gourmet evening is on Sunday 5th July and has started to fill up, so let us know if you would like a table.

Thanks for all your support and we hope to see you soon.
Kevin & Rachel
Published on 20/05/2009 09:52:29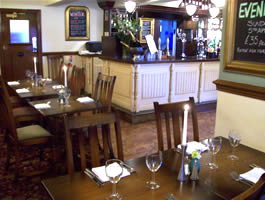 29 Stamford Street
Altrincham, Cheshire
WA14 1EX
0161 613 1855