Home > Caterers > Manchester Caterers > Manchester Centre Caterers > Bacchanalia
Bacchanalia
Can't get too us? Let us come to you.
We can deliver buffets and lunches at your work place or home!
Services Available

Cutlery/ Glasses / Crockery Hire

Menu Options

Customised Menu
Buffet

Events catered for

Private parties
Corporate events
Business meetings
Other pages on Onionring:
This venue has a restaurant...find out more

Find the best deals for Hotels in Manchester Centre...click here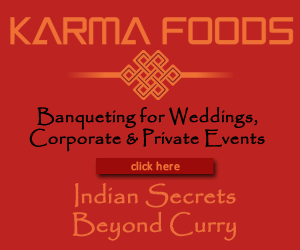 Contact Details
15-17 Chapel Walks
Manchester
M2 1HN
0161 819 1997
shout "I saw you on Onionring!!"
Recommendations
Updates
Is this information about correct?
Please tell us about any omissions or mistakes on this page...
click here to submit an update.
If you own or run this venue and would like to get more customers from onionring...
click here