| | | |
| --- | --- | --- |
| | | |
Home > Caterers > Cheshire Caterers > Wilmslow Caterers > La Difference
La Difference
[show 15 more photos]
La Difference Catering has been producing outstanding gourmet food throughout the Manchester/North Cheshire region since 1992 for business & private events ranging from intimate dinner parties to canapes, large marquee weddings, cocktail parties and corporate launches.
Our menus are international - from Haute French Cuisine through to authentic Eastern cooking. Whatever the menu, we always endeavour to source the finest, freshest ingredients; fish, meat & seasonal vegetables are provided locally. These are carefully and lovingly prepared, cooked and beautifully presented for our customers to enjoy.
Top quality caterer for any event in Manchester & Cheshire.

Services Available

Marquee Hire
Furniture Hire
Waiter / Waitress Service
Planning Advice
Entertainment
Cutlery/ Glasses / Crockery Hire
Mobile Bar
Staging / Audio Visual

Menu Options

Customised Menu
Banquet
Dinner Party
Buffet

Events catered for

Weddings
Private parties
Corporate events
Business meetings
Other pages on Onionring:

Find the best deals for Hotels in Wilmslow...click here
Recommendations
Sara & Richard ( Wilmslow)
(27/04/2011)...Thank you so much for all you did to make our wedding so special. Wonderful, beautifully presented food, fantastic table settings and such friendly, helpful staff. We were so comfortable working with you Doreen, with all the turmoil of the organisation of everything we could not have been in better......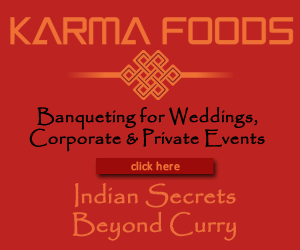 Contact Details
White Lodge, 12 Macclefield Road
Wilmslow, Cheshire
SK9 2AA
01625 523919 / 07768 266959
shout "I saw you on Onionring!!"
Caterer Factfile
Number of Guests:

The maximum number we can cater for is
400
Recommendations
Sara & Richard ( Wilmslow)





Thank you so much for all you did to make our wedding so special. Wonderful, beautifully presented food, fantastic table settings and such friendly, helpful staff.
We were so comfortable working with you Doreen, with all the turmoil of the organisation of everything we could not have been in better hands than yours. I do feel quite guilty that I just left you to it, but !!!
We are continuing to receive letters of thanks for such a fantastic party and your company has certainly been a most positive part of our perfect Wedding.
Maggie, Wilmslow





Thank you so much for Sunday. I've had loads of compliments about the delicious food and the very attentive, friendly service so please pass on my thanks to the girls as well.
As always, when you are the host, the occasion passes in a bit of a daze but I think it went well and I don't think anyone will have gone home hungry!!
..talking of which,when I opened the oven there was a tray of delicious filo triangles in there [which we ate!!] but I think the tray is yours so when I drop the cheque off [prob this pm] I'll leave the tray on the step if you're out.
Many thanks again and I hope you've been able to put your feet up this week after your hectic weekend.
Peter & Emma Van der Laan





We just wanted to say a huge thankyou to you and your team for making our wedding very special. Everyone has said nothing but wonderful remarks on the food and how much they loved it.
Paul,Mo & Charlotte





Just to add, THANK YOU, once again you excelled with excellent service and the food, well we are still getting thanks from our guests for such a great evening and in particular the superb food. I believe you even impressed our Vegan!
Jillian ....Worsley 5/10/10





Thank you so much for everything on Saturday night. The food was fantastic and the service was first rate. I don't actually know how people cater for their own parties if there are more than 10 people attending - I know I couldn't do it!! Please don't even think of retiring for at least another 30 years! Your team work so well together that you would be a serious loss to all those who need you!!
Mr D. Fanning





Doreen, you gave us expert, personalised advice before the event, and far from being fazed by a slightly unusual venue, you and your team triumphed over every challenge that came your way. We felt that you wanted the whole day to be as special as we did, and our friends were full of praise for the quality of your food and service. I can't think how you could possibly have improved on any aspect. Thank you!
John, Prestbury





Thank you once again,you excelled with wonderful service & food for Charlotte's 21st. We are still getting thanks from our guests for such a great evening and in particular the superb food. How you managed to cook everything from scratch in our garage is unbelievable. You even managed to impress our three vegan guests who raved about your inspired food.
Mr & Mrs Randall Congleton





La Difference Catering catered for our wedding in November 2008 and with guests up to 200 people for our evening wedding reception, it was a very tall order for any caterers. But not for Doreen and her staff. From the start, she has been a joy to work with and NO is definitely not in her vocabulary. And, with no pun intended, the proof was from eating the pudding. The evening went like a dream and even until now, all of our guests were still raving about how wonderful the food was on the night. Some even went further and suggest we need to do this every year and get Doreen to cook for us to mark the anniversary!! And it is not just the meals (which was definitely prepared with such high standard), but the service and the staff were wonderful too (but you wouldn't expect anything less when Doreen is in charge!!!). We were so blessed to have been introduced to La Difference and we will definitely use and recommend them again.
Daniel Adshead, Siddington





Sophie & Mark's wedding was a triumph and this was mainly down to the wonderful food & service provided by La Difference Catering. Providing 200 family & friends with a faultless 4 course meal cooked from scratch in a marquee fills me with wonder. We're still receiving thankyou letters and everyone has commented on the marvellous dinner.
Chas & Becky Knutsford





La Difference Catering have produced the best dinner we have ever experienced. Our wedding took place in Sri Lanka with just the two of us present. We wanted a dinner at home for our close friends & family. Our kitchen is so small but Doreen & her girls served 30 of us with a wonderful meal in our small marquee.The beef en croute was out of this world, I cannot praise this company highly enough for their dedication to service & fantastic food throughout the event.
Simon, Macclesfield





As ever we would like to recommend La Difference most heartily - a most professional approach and best of all, delicious canapes served with courtesy and a smile. It made it such a memorable occasion for us and we feel our new office well and truly launched now!
Diane Appleton





Can't thankyou enough Doreen. We had been let down badly when our caterer cancelled a fortnight before our wedding party. You stepped &took charge with all the organisation. I can't believe that everything went so smoothly. Food & service & weather were perfect. Such a day to remember. We have had so many letters & phone calls praising the superb spread and service. I cannot recommend your company highly enough. Thankyou so much for everything. Diane & Richard
Jenny Mitchell Alderley Edge





This is the third time that we have used La Difference Catering for a very special dinner party and again they have exceeded all expectations.
The table was set beautifully and all the food was as anticipated wonderful. The crab cakes voted the best ever by our guests, fillet steak to die for, and the most delicious choice of Mango & passionfruit roulade or Chocolate Mousse cake with raspberries. Wow !!!
Such exempliary service too from two of the most pleasant & attentive staff. What a joy. Dinner parties should always be like this, such a wonderful experience. All the washing up done, heaven!!
Getting up on sunday morning to a spotlessly clean kitchen after entertaining 20 guests and the only the bacon sandwiches to prepare especially with a major hangover is a god-send. Thank you Lord for La Difference and Alka Selzers!!!!
Can't believe our luck after first contacting Doreen through a personal recommendation. She totally puts one at ease with her experience & knowledge. I would have no hesitation in recommending this company to any future clients.
Mrs Bass Macclesfield





Can't thank you enough Doreen, you and your team contributed enormously to the success of the occasion. I so much enjoyed working with you on the planning of the wedding. Your cheerful calmness gave me so much of confidence and I knew that the catering (at least) could not be in better hands. The end result more than justified my confidence. Such alot of hard work though-I just don't know how you do it.
We have had lots of wonderful appreciative letters almost all mentioning the food. Typical comments were 'I'm still so impressed that the caterers were able to ship out 150 duck breasts all cooked to perfection'- 'such a feat I thought that your caterers were brilliant'-'the food was delicious and the staff were so courteous and cheerful too'
You will be the first person I call for our next event. Our warmest thanks for you wonderful contribution to our very happy occasion.
Heather, Prestbury





The canapes were described by one guest as absolutely sensational and we all endorse that. The pleasantness of the staff is a credit to the company. We will certainly be using the services of La difference again soon.
Mrs Brady Knutsford





We have been absolutely delighted with La Difference. The tables were perfect and the food absolutely delicious. Many, many of the wedding guests voiced their delight at the meal and we are still receiving letters of thanks. It was such a wonderful day and the food and service played a major part.
Can't wait for the next event perhaps a Christening!!!
Barbara Williams Alderley Edge





I have used La Difference Catering for several events over the last few years for occasions such as my daughter's wedding, formal dinners and more relaxed parties at home.
Their food and service is impeccable. It is like bringing a 5 star restaurant to your home. They never fail in their commitment to excellence from the initial planning of the event, wonderful inventive food, to the imaculate condition they leave my home in when they have finished.
Not the cheapest but definately the best in the area.
Alison Graham
I have been using the expert services of Doreen Simpson of La Difference, Wilmslow for the past six years and have always been delighted. Doreen constantly creates the most delicious cuisine, prepared and served whilst displaying the most professional of approaches, as do other members of staff, especially Nina who I can recommend most highly.
Doreen has helped me with many formal dinner parties and business dinners as well as informal catering and on many occasions and created dishes for me to take home and serve myself.
I would especially like to comment on her professionalism in every job, her honesty, and ability to cope with any situation and dietary need, not to mention the immaculate kitchen she ha left behind when cooking at my house.
I have recommended Doreen to many friends and on several occasions have been contact by friends after being at my house for her details. I also know several of my neighbours are her clients.
I have no hesitation in recommending Doreen and would be happy to speak to anyone on this matter.
Yours faithfully
Alison Graham
Irene Roocroft
David's party was a huge success last summer and many people were very complimentary about your food and your staff who were most helpful.

You took over my kitchen and left it in pristine condition. We couldn't have been more pleased.

I hope to use your services again soon.
Judith
Doreen has catered for us at four seperate family celebrations.
The food has always been plentiful,well presented and served,
as well as being imaginative and delicious.
If I have not been able to decide which dish to choose you can rely
on Doreen to help as she has a wealth of experiance and knows
exactly whatis popular.
I would not hesitate in recomending La Differance for your event

kind regards

Judith

Updates
Is this information about correct?
Please tell us about any omissions or mistakes on this page...
click here to submit an update.
If you own or run this venue and would like to get more customers from onionring...
click here