| | | |
| --- | --- | --- |
| | | |
Home > Restaurants > Cheshire > Warrington Restaurants > The Grill on the Square
The Grill on the Square
British, Modern
[show 24 more photos]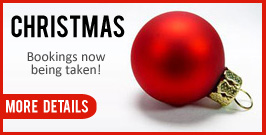 Located on the Palmrya square north, in the heart of Warrington's cultural quarter. Grill on the square serves exceptional Great British food in a modern and stylish environment by day and night.
By day the restaurant provides a vibrant setting for a business lunch, a break from shopping or a casual coffee with friends.
As the light go down, guests can while away the evening relaxing and enjoying themselves in the bar or dining in the restaurant. The Grill is the ideal setting for any occasion.
The broad menu offers an eclectic mix of dishes, all freshly prepared using carefully sourced premium ingredients, something irresistible to suit every taste.
We have a wonderful wine list,
click here
to view it.
---

This venue can cater for functions and events...find out more

Find the best deals for Hotels in Warrington...click here
karen warrington
...lovely food lovely staff lovely pianist BUT the disabled facilities are non existent and should really be explained in the promotional literature to stop someone with greater mobility needs than me visiting and needing the loo !...
Opening Hours
| | |
| --- | --- |
| Monday | 12pm till 12am |
| Tuesday | 12pm till 12am |
| Wednesday | 12pm till 12am |
| Thursday | 12pm till 12am |
| Friday | 12pm till 12am |
| Saturday | 12pm till 12am |
| Sunday | 12pm till 9pm (last food order) |
Facilities
Gluten Free Dishes Available. Licensed. Private Parties. Children's High Chairs. Children's Menu Available. Gluten Free Options. Vegetarian Options.





Offers
Events
REGULAR

EVENT
Live Piano at The Grill on the Square - Every Wednesday and Thursday from 7pm Come and enjoy your meal in the company of our resident Pianists (or if you prefer a drink in our cocktail bar) Bookings not always necessary, but very much appreciated Tel: 01925 234077
<
CLICK HERE FOR MORE INFORMATION AND TO BOOK
>
December
1
Sunday 01 December 2013 to Wednesday 01 January 2014
Special Christmas & New Years Eve menu - click above for details.
<
CLICK HERE FOR MORE INFORMATION AND TO BOOK
>
Recommendations
karen warrington
lovely food lovely staff lovely pianist BUT the disabled facilities are non existent and should really be explained in the promotional literature to stop someone with greater mobility needs than me visiting and needing the loo !
warrington





had a fabulous meal service second to none best restaurant i have eaten in for a long time
Wendy, Warrington





Visited this restaurant with friends and enjoyed the 2 for 1 cocktail offer before we sat down to eat. I can highly recommend the steaks the atmosphere in both the bar and restaurant was great and the service was excellent.
Dimaggio, London





I popped in for a late lunch following a recommendation from a friend and was immediately impressed by the atmosphere and by the staff.
The food turned out to be excellent, the staff attentive, polite and welcoming and I cannot fault any part of the experience. I will happily head back there for lunch or for dinner and hope that it lives up to my, now high, expectations.

Jane, Warrington




Really good food and atmosphere representing really good value for money
Warrington





Stunning food, surroundings and service. The best place to eat in Warrington bar none. Highly recomended.
Kristian Poyner, Warrington
Wow, wow, wow!!!!
My partner and I were welcomed on arrival by a smartly dressed waitress, who explained that there was a private function going on in the majority of the restaurant but swiftly readied a table for us... The experience got better from there on in!! We began with cocktails which were to die for! When our waiter (Thomas) approached to take our food order, he made several recommendations, first based upon his personal preference, then after listening to how we felt, a more bespoke recommendation... I opted for the Duck salad starter and the 'special' surf and turf main purely based upon his recommendation, He then went on to describe a suitable wine to compliment our meal choices, which arrived almost immediately perfectly chilled, crisp and fruity exactly as described... I am getting a little carried away now so I will skip to the chase and say that the starters were beautiful and the main course was mind blowingly gorgeous! Too good to be true? When the dessert menu arrived I chose my least favourite of items, just to see if I could find any fault... And yet again I was overwhelmed with the quality and presentation from the grill on the square. When the bill arrived I was almost disappointed that I wasn't going to have to put it on the credit card, value for money is an understatement..... If you don't try it you are missing out!!!!
Danielle Warrington





Best restaurant in Warrington.
The cocktails are just divine freshly and lovingly made and there are 2-4-1 cocktails before 7pm. Even when we have just been drinking we usually get given a complimentary snack like pate or ribs which is nice touch.
Monday night £10 steak deal is amazing!
Lesley from Leigh





I went there after a recommendation from work and I loved it and will definitely go back.
The food was amazing and the staff were very friendly and helpful (filling my drink up etc) and the decor was lovely. I have now recommended this to my friends
Jayne warrington
It has a lovely atmosphere & really friendly staff. The food was fantastic and we have enjoyed it on many occasions. We have celebrated a large family party, a works Christmas party & many great meals with friends. It is also a vey stylish venue.
Jayne warrington





It has a lovely atmosphere & really friendly staff. The food was fantastic and we have enjoyed it on many occasions. We have celebrated a large family party, a works Christmas party & many great meals with friends. It is also a very stylish venue.
Luke, Manchester





Me and my wife have eaten here many times, and also taken the children. We felt very relaxed in the atmosphere created by the well mannered staff and the food was great! Thank-you
Cheryl in Warrington





have visited here a few times now and love it, great food, atmosphere and service ....just booked in tonight for my birthday!!
John Adcroft Stockton heath





Dined here on a Saturday night in january and it was superb. Food was excellent and a great atmosphere.. Will most definitely be back
margaret keeble





went for dinner for friends birthday, fantastic food and they even did cake and candle for him when they knew. his face was a picture, made it all worthwhile
Dave Warrington





Absolutely stunning food and service. Can not fault any part of it. Had a wonderful evening.
A Cummins





We had the most splendid afternoon last week at the Grill. The food was superb, Staff friendly & efficient, atmosphere excellent, the Bar Manager certainly knows his job. Overall an uplifting experience for the whole family. The restaurant is child friendly apart from no changing facilities for babies. The staff responded to my three grandchildren who are between four & one. Will certainly go back again and will recommend it to everyone no matter what age. TRY IT, YOU'LL LOVE IT
Andy Fox, Warrington





Have been here twice now and this is one of the best, if not the best, restaurant in Warrington.
The food is absolutely superb and the service is excellent with the waiters being very attentive.
Definitely recommended and we will be visiting again very very soon, in fact, we're intending to make it a weekly outing.
james leigh





Gotta say best dining experience ive had in a longtime and i dine out a lot. Eight of us dined some ate of the specials board others of the main menu every course was first class all fresh food cooked to extremely high standard. get there before 7 and cocktails half price aswell. recommend you all 2 try. BEST IN WARINGTON
Diana Downey, Warrington, Cheshire
Visited the Grill on the Square last night, what a lovely restruant & bar. went for romantic evening, was ok at first then group of ladies entered, little loud? however this would not put us off going again. FOOD amazing, very well presented and delicious, pipping hot as we like it. staff very attentive but not intrusive,very knowledgable about the food. Would highly recommend this restruant and would deffinately go agian, in fact have booked for sunday lunch, can't wait.
Maureen Parks, Crosby, Liverpool





It was our first visit to the Grill on the Square as we were looking for somewhere to eat before the theatre. Both myself and partner were delighted with every aspect of our visit. The staff were friendly, the food (we had the early 2 course menu) was excellent, prepared fresh, hot and tasty. We could not fault anything really. There was even a 'lounge singer' for a short while which added to the atmosphere. Well done to all at the Grill on the Square for making our night perfect.
Phil





I live in Stockton Heath which is home to some of Warrington's best restaurants (I have been to all of them) and I can firmly say that Grill on the Square is number 1! I went Friday (24th July 2011) and it truly was a dining experience second to none; there is a vibrant ambiance and the staff were exceptionally attentive and friendly. The menu is very expansive and every course exceeded my expectations,great attention to detail and beautifully presented; I highly recommend the Nobu's Style Blackened Cod it was delicious. To end the evening myself and my partner sampled a few cocktails which were incredibly refreshing and great value for money too. I would take anyone to Grill on the Square whatever the occasion with great confidence! 6 stars!
Halford. Littleover, Derby.





A little known gem of a restaurant for the visiting business person situated in the professional quarter of town. Perfect venue and decor, very pleasant staff and an excellent choice of menu (supported by a cracking chef)not to mention the extensive wine list to compliment all. I now very much look forward to my next trip to Warrington.
Adam Foster. Warrington





What a great experience. Fantastic food. We were served quickly, effieciently, and we didnt have to leave our seats for anything all night. The staff even ordered our taxi for us before we left. My only gripe was the wait between starter and main, but when the food was this good, you appreciate why you had to wait a little longer.
First time there and will certainly go again, and would recommend highly to anyone else.
Rob Smith Warrington





Best restaurant in Warrington. Fab atmosphere and amazing food! All the staff are friendly and accomodating making us our favourite cocktails - that were not on the menu!
Gill,Warington




Great early doors with friends,shame Sebastion not on however came in to have a meal & sang to our birthday girl as a special!! made her day
amna warrington
My partner and I have been to the Grill on the Square a few times now, highly recommeded, the food is beautiful and value for money the service is always outstanding, I have to say that this is the best restaurant in Warrington by far, going again this Friday with family and friends and I am really looking forward to it.
karen Hazel Grove





An excellent meal, pleasant decor and the service is truly outstanding, which is a delight nowadays. I will definitely try to eat here again and wouldn't hesitate to recommend this restaurant.
ann swinton





Had a most enjoyable evening on the 27-01-11. Excellent value for money wonderful atmosphere and beautiful menu. Impeccable service and truly outstanding etiquette of hospitality. Will be back soon with more friends!
Glenys Chamberlain, Runcorn





I can't praise this restaurant highly enough. I was lucky to win the meal for two on Wire FM, but I would have willingly paid for it. It was by far the best meal I have ever had, my steak was cooked to perfection. Will definitely visit again. Thanks to all the staff for being to attentive.
Lisa, Liverpool





For location, price,service and quality this restaurant is simply excellent. We've dined with our 3 year-old, with friends and with a large party, each time has been lovely and delicious. We have eaten locally at a restarant where the chef supposedly had a Michelin star - THE GRILL ON THE SQUARE IS HEAD AND SHOULDERS BETTER! Please keep up the excellent work.
Angela, Warrington





We've been to the Grill a few times now with family and as a couple - the food and service is always excellent. Especially impressed when calling in Xmas week for a last minute booking for two. Very busy with large parties, but again the service was excellent.
Steve, Warrington




We had to eat quick before an evening event, and were in and out in 45 minutes. The Monday evening offer includes a free bottle of wine but you are expected to have a starter and main (not clear from the offer) - but we negotiated a glass of wine each. Food (and wine) were very good, service was friendly, and we'd certainly try again when not in a rush.
warrington





Booked meal for two, singer excellent food and table service excellent - a must John & Janis
Mrs N, Warrington





Fine dining comes to Warrington town centre. The food and service are excellent. I have had lunch, dinner and Sunday roast here all of which have been perfect. No complaints whatsoever.
Nick & Kathy - Warrington





Excellent meal, value for money, well presented, good atmosphere. What a change to have a decent place to go in the centre of Warrington town.
Muriel Dunnigan, Warrington



Lovely restaurant in the town centre. The food is good but portions are small, and if you order the £10 Sunday roast be aware that you may get charged a £1 if you want a Yorkshire pudding with your meal.
warrington




At last a town centre restaurant of some calibre.
Mandy, St Helens




Went here on Friday with a big party from work (around 30 people) - the food was great, nice atmosphere. Would definitely go back.
Simon, Stockton Heath





Went for a first visit to Grill on the Square on Saturday as a party of four. From the moment we arrived we felt at home, welcoming staff, and a nice room. Tried the early dining menu, and we were very impressed. The food was top notch, well cooked and beautifully presented. Above all however, the service was brilliant. For example, two of the party were drinking tap water, which was not only brought to us and poured, but was refilled several times without having to be asked.
Highly recommended on the strength of this visit, and we shall be going back soon to explore the a la carte menu.
Diane and Paul, Warrington





Visited for the first time last night - wonderful service and fantastic food. Impressed with the decor and overall atmosphere. Will certainly be going back soon!
Ann Vickers





I have visited the restaurant twice over the last few weeks. I have had Sunday lunch, also the lunch time set menu,both times I experienced excellent food and service. Excellent value would definately recommend to friends and family.
Victoria Stockton Heath





I visited the restaurant last Wednesday with 3 friends, they had a live singer on from 8pm who was brilliant, the atmosphere was great, service excellent, very friendly staff & best of all was the food, it was absolutely delicious!!! BEST EVER TASTED!!! I had the haddock fishcake starter & seabass main, my friends had the steak & said it was the best steak they'd ever had!
Cant wait to go again, very soon!
Highly recommended.
marion, denton
we had a great experience here. staff friendly helpful. food was brilliant - we took our two daughters (9 yrs old)with us and they loved the food. service was great. can't wait to go again.
Andrew Warrington
If Iím honest I was slightly hesitant going to this restaurant as Warrington Town centre hasnít, unfortunately, the greatest reputation in recent years for decent restaurants. However The Grill on the Square defies that as this is a really nice, well presented and most importantly good food restaurant. The first thing you notice is how clean it is and is very smartly decked out. Second is the staff who are really friendly, welcoming and when ordering are knowledgeable about all the dishes. Finally the food. We went on a Sunday and the restaurant had on a Sunday menu. The menu has a really good selection of approximately 5 starters and the same for mains including Sunday Roasts which were Lamb and Beef Ė much preferred this to a huge list of meals that kind of scream out that the menu isnít that fresh. We both had the same starter which was a ham terrine served with a sauce that had Vanilla Ė sounds weird but it really worked. For mains my misses went for the Lamb roast I went for the Beef. Although the Beef was really really good, and the potatoes were amazing, the winner was the Lamb. I donít usually pick Lamb for a Sunday roast as it can be fatty and a little overdone however this was very good, lean, succulent and came apart when you cut it. Only small complaint was that it could have been a little pinker but thatís more preference. As for the Beef again very good, lean, tasty, and accompanying potatoes were cooked to perfection. The Yorkshire pudding, something I usually donít like, was crispy, soft in the middle and didn't taste of batter and fat Ė which is why I usually donít like it. They have a good selection of different beers and I went for the Cruz Campo. The misses was advised on having the house red which was very nice and a good price. Didnít order a dessert even though we looked at the menu for about 20 minutes as could have picked the lot, however we were stuffed so opted out. The meal came to £40 for 2 drinks each, starter each and 2 mains which I thought was very reasonable. I really do hope this restaurant can keep up the standards and keeps going. Its going to be a difficult to attract customers to Warrington Town centre, as unfortunately it is a bit of a dump, but this place is in a nice part of the town opposite Palmyre Square and if any place will do it The Grill on The Square will. I personally will be going back soon and have already told a few people to go.
Iain, Warrington





My wife and I stopped off at the Grill on the Square on our way home, without a booking, on Sunday and we were thoroughly impressed from the moment we walked in. We immediately recognised Charles the joint owner from his days as reataurant manager at Tom@101 in Stockton Heath and knew then we were in capable hands. We each had the Sunday roast. I had the lamb and my wife had the beef. Both cooked perfectly with delicious fresh veg. The desserts were equally delicious and my wife sampled a cocktail which she said was as good as many she has had in Manchester but for half the price. We noticed that the Grill advertises it's roast as possibly the best in Warrington. Well, Charles, we think it is definitely the best! The decor is lovely and the service is superb. We are confident that this will become one of our favourite places and we will be back very soon with our friends! Highly recommended.
Nick, Altrincham
Couldnt agree more with other reviewers. Fantastic all round. The service from the moment we stepped in was excellent. The decor very oppulent and grand yet it felt quite intimate too. Perfect date venue. The food was delicious. Thanks to Charles and his staff for a great night. She might even go out with me again ;-)
STOCKTON HEATH





Went to the grill on the square on Sunday for a lunch at 7pm (great, did not to get up to early). Having seen the advert for possibly the best roast in town, i thought that was a brave claim. I had the roast beef with all the trimmings, including a home made Yorkshire pudding and fresh vegetables. It really was the best in town and probably further afield, and at £10 really great value too. Well done to the chef, and a thank you to the waiters who served us so well.
Peter Warrington





we booked for sunday lunch, not quite knowing what to expect, and I have to say we were completely blown away! Having dined out across cheshire regularly, this sunday roast was THE best I have ever come accross, we will be returning soon!
Nick - Warrington
Spent a Saturday evening here a couple of weeks ago.
Great food, very good wine and excellent service. This may be one of the best kept secrets in Warrington.
Phil Stockton Heath





My partner and I went to the Grill on the Square with that slight anxiety that you get when visiting a new restaurant. Our fears we completely quelled upon entering the door, guided to the bar area, served drinks by the waiter who really wanted to please.
We were handed the menu while enjoying our cocktails, guided to our table after finishing our drinks....I would say through the whole two and a bit hours we were there the serving staff were excellent, we have eaten in some very good establishments (mainly with work) but these guys were up with the best of them.
We both ate from the grill, the steaks being perfectly cooked, and the sides being just enough to leave room for desert (that was also excellent)
It blows the new bistro in Stockton Heath out of the water.
Visit this restaurant.

Delores Woosnam





Had a fantastic light lunch on Saturday with a complementary soup. The chocolate brownie & cinnamon cream is well recommended! Lovely restaurant, great staff. Will definitely return.
Updates
Is this information about correct?
Please tell us about any omissions or mistakes on this page...
click here to submit an update.
If you own or run this venue and would like to get more customers from onionring...
click here