Home > Restaurants > Cheshire > Warrington Restaurants > Donatello's
Donatello's
Italian
Busy Italian serving good pizza & pastas. Watch for the queues at weekends!!
Please note the menu is a sample, and prices and dishes are subject to change.
---

Find the best deals for Hotels in Warrington...click here
Share this:
Opening Hours
| | |
| --- | --- |
| Monday | 5pm until 11pm |
| Tuesday | 5pm until 11pm |
| Wednesday | 5pm until 11pm |
| Thursday | 5pm until 11pm |
| Friday | 5pm until 11pm |
| Saturday | 5pm until 11pm |
| Sunday | 5pm until 11pm |
Facilities
Parking is in a car park. Licensed.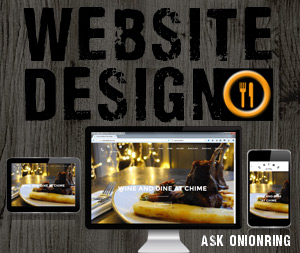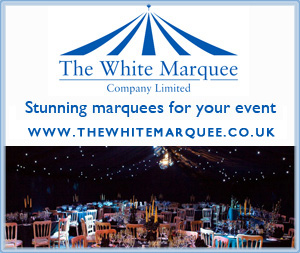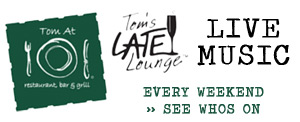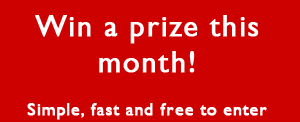 Recommendations
Warrington





Great meal. Excellent food and service
Karen Warrington





First time here & I can't praise this restaurant highly enough. The staff were fantastic but the food....what can I say. Fabulous. Party of 10 ranging in ages from 10 to 82 and not one person was disappointed. Will definitely be back.
LYNN, WARRINGTON





What a great experience we had in Donatellos, the staff are all friendly and the food is out of this world!!!! fantastic, will definitely be going back SOON. Thank you
Warrington




Donatello's is a fantastic restaurant. The food is amazing and really authentic, so much better than the food you get at chains like Pizza Express and Ask.
I had a pizza with tuna, prawns, olives and garlic, and it was delicious - probably the best pizza I've ever had. Both times we've been, it's been packed which says it all, although as there was only two of us we didn't have to wait for a table, even when we went on the Friday.
The staff all seem to be Italian, which I think is a good sign and they were really friendly and attentive. My only criticism is that the decor/ambience isn't great, it's quite an old fashioned, shabby little restaurant, but that's not really what you go there for! I quite like that it's a bit more traditional, I just wish the lighting was a bit softer to make the atmosphere more romantic.
Make sure you try Donatello's if you haven't already, by FAR the best Italian in Warrington.
Celia - Widnes





A really cosy fab place - the staff, the food and the wine were 10/10!! Cannot fault this place - try this place - only recently stumbled upon this place - but so glad we did. We have been as a cosy meal for two - and also with friends - both times all of us were very happy with our night out.
Geoff and Rita Birchwood Warrington
We had a take out meal this weekend May 26th 2012 and have to say it was the most delicious, sumptuous meal we have ever eaten. Incredible flavours and textures that left us wanting to try more and more of the delectable food on offer. Amazing value for money and second to non service. We will be returning for more in the near future....congratulations to the owners and all staff for the wonderful food and service. See you all again soon :)
Stephen Warrington





Excellent food and very reasonable prices, friendly welcoming service. The pizzas are especially good but there isn't a bad dish on the menu. Sometimes a short wait to get your table but that's because they are deservedly busy.
Barbara, Warrington





I held my retirement do at Donatellos and it was everything I hoped it would be. The food was wonderful and the service warm, efficient and friendly. All my guests had a great time.
clare warrington
We come here regularly and I have never ever had a bad meal. The food is reasonably priced and is always delicious - I suppose that is why it is always busy - a good sign!
I would highly recommend this restaurant to anybody - they have been around for years and nothing much changes here - which is a good thing! - some places once established start using inferior goods - but not donatellos!
John Warrington
I have been sampling Italian restaurants all across the country for over 20 years and Donatello is possibly the best Italian in the United Kingdom! The food is gorgeous and the service is outstanding. I highly recommend it!!
Jon, Warrington
I've been going Donatello since it opened (and it seems like less than 10 years, but I know it's more). Food is authentic, delicious and inexpensive; the atmosphere is always pleasant, even on quiet midweek evenings; the staff are welcoming, characterful and efficient; it's very kid-friendly. It gets very busy Thursday, Friday and Saturday nights, so book or be prepared to queue down Cobden Street. I can't say enough good about Donatello. It's the best Italian in the region, and the take-aways are also superb.
Ooh, and since 3 years ago, I live within 3 minutes walk! Sometimes life is undeservedly good!
Tracey, Appleton
Went to Donatellos for first time last night on recommendation. Very pleased with the experience - food was great- my husband said the Calzone was the best he had ever tasted and we went to Italy on holiday last year! Great value for money, drinks very reasonable. Perhaps not the place to go if you want to get dressed up for the evening, but great place for an informal meal. We will definitely make this a regular destination.
Gill,Warrington





First timers,heard only good reports & we weren't disappointed.Children made to feel very welcome (as were we!!) lovely food be coming back soon.Children said desserts to die for!!
Megan, Warrington




Off to Donatellos tonight for the second time this month. I usually have the penne supreme but thinking of trying something different!
Love the food here and the prices great too. The only niggle would be that it was v warm the last time we were there.
warrington





I will tell you something what a fantastic place to eat. Don't listen to me, just go and try it fantastic food !!!!!!!!!!!!

Megan, Warrington





I just had a Margherita pizza and a Garlic Bread pizza (with cheese). The pizza dough was the best I've had outside of Italy or the states (thin yet doughy). The garlic bread was the best I've had EVER - it tasted like the delicious dough was covered in garlic butter and then cheese. I can't wait to go back!
Liz - Warrington





This is a favorite of mine. Good quality food and very reasonable prices make it a fabulous night every time. I have been many times and there will be many more to come... Penne Supreme is suberb - my absolute favorite!!

Jean, Warrington





Friendly waiters, good grub, lively atmosphere, reasonable prices; what more could you want?
Janet Warrngton





We have been to Donatellos several times now, and never been disappointed, excellent food, fantastic service and a really friendly atmosphere, you are made to feel welcome from the moment you walk in.
Highly recommend it to anyone who enjoys good quality italian food.
amna & gary





We have been customers here for years too, its the best italian restuarant in warrington, and would reccomend it to everyone. Infact I am off there tonight. Can't Wait!
Lisa, Ex-Warringtonian living in New Zealand





I love this place I really do. I was there when it opened (must be 10yrs ago now) and its never changed, it just continues to be as tasty, friendly, cosy, atmospheric and value for money as ever. Been home twice in the last couple of years and get greeted like an old friend by Mr Donatello as we affectionately call the boss. I have celebrated many a good night over the years in parties over 20+, to romantic dinners for two and I have never had anything other than a memorable night with great food. I'll be back, I know I will, and so do they! Thank you guys, keep the vino chilled and don't ever take that pollo arrabiata off the menu. xxx
Gilly & Shelle PENKETH





We had heard great reports about Donatello's and decided to get a take away, what a fantastic and superb meal we had, the spaghetti carbanara was the best I have ever had along with the lasagne and garlic bread with cheese absolutely amazing! We would recommend it to anyone that ask's, fabulous.
Warrington





I too have been going to Donatellos for about ten years and can highly recommend it. The food is fantastic, the atmosphere is great and it's incredibly good value for money. It is especially suitable for families as children are very well catered for. It does get busy but is always worth the wait.
Dave, Warrington





Good quality food. Good selection. Good value for money. Very relaxed and friendly atmosphere. Staff friendly and cheerful. I've been to Donatello's many times over the last 10 years and have always had a very positive experience. Worth booking a table at popular times.
Warrington





I have been going to Donatellos for about ten years. The quality is great, food is gorgeous. The staff are also very friendly and is a good place to dine for casual& Special evenings. It does get busy after 6pm, although this just goes to say how busy and popular this resturant is. The resturant also offers a take away service which is also fast and very efficvient. All in all an excellent resturant.
Ray
I have eaten here for some years. It is very popular and doesn't normally take bookings so there are often queues. The atmosphere is that of a genuine Italian Family Restaurant, bustling, a little noisy, friendly, full of fun and ideal for families. It is much more than a pizzeria. The Diane sauce is the best in town so far as I know. The waiters seem to have a script meeting before starting work because they often have running gags which everyone on the floor seems to help maintain. A great night out but be early if you don't want to queue.
Claire, Warrington





I've been a Donatellos customer for years now and the standard of food, value for money and service remains excellent. The staff are friendly and service is quick, the whole dining experience has a personal and relaxed feel. They do the best carbonara in town and the prices are all very affordable. I have been for two birthdays of my own and celebrated there in large parties and in a couple and the service and quality is always outstanding.If your looking for a nice meal in a relaxed atmosphere you have just found it.
john mcnab warrington





Donatellos is quite simply superb, the food, the staff and the atmosphere are all second to none. Keep up the good work guys.
JOHN
Nick McKeown





I'v visited Milan, Monza and tasted real old Italian food... Donatello's takes me there.. It's perfection. Phone your take out order or take a worthwhile gamble on a queue for a table... You won't be dissppointed. Service is fast, friendly and definitely meditteranean... Grazie Mille Donatello's !!
ALISON STOCKTON HEATH
THIS IS FOR ALL THOOSE SNOBS FROM STOCKTON HEATH AND SURAUNDING THAT ALL THEY CAN DO IS MOAN ABOUT THE NEW RESTAURANTS IN THE VILLAGE BECAUSE FOOD IS NOT VERY GOOD, THE SERVICE IS NOT TO THERE STANDARD , LET'S DON'T TALK ABOUT THE PRICE. MAYBE THEY HAVE TO CONSIDER TO TRY OTHER RESTAURANT LIKE THIS. FOOD IS GOOD NOT EXPENSIVE GOOD VALUE. WARRINGTON IS NOT JUST ABOUT STOCKTON HEATH
Andie - Warrington
Live so close to donatellos that we are now very regular visitors and we never get bored. The food is superb, the quality and quantity excellent. Staff are always very friendly, good atmosphere too. My one gripe would be that they don't have separate smoking and no smoking sections
Leanne Warrington





Excellent, Highly recommended. Staff are excellent. food is fantastic!!
Updates
Is this information about correct?
Please tell us about any omissions or mistakes on this page...
click here to submit an update.
If you own or run this venue and would like to get more customers from onionring...
click here