| | | |
| --- | --- | --- |
| | | |
Home > Restaurants > Lancashire > Wigan Restaurants > Amans
Amans
Indian
[show 12 more photos]
Welcome to Amans - an exceptional dining experience where we pride ourselves on the quality of our food and service. Amans is an exciting addition to the Indian cuisine in Lowton and it's surrounding towns and villages.
Inspired by India's grand culinary traditions, our menu will take you on a journey around the regions of the sub-continent. We offer authentic classic and contemporary cuisine to suit all tastes, from subtle aromas and delicately spiced speciality dishes through to our heady richly flavoured dishes.
We use carefully selected ingredients and our own unique blending of spices, all freshly prepared on the premises by our chefs.
You will find that the range of different dishes in our extensive menu are of unique origin. Our specialities we are sure you will not find at any other outlet. Our friendly staff are always too pleased to help you choose a meal to suit your taste.
Amans - Fine food, reassuringly fine service.
We help support a number of local charities and services. We eould like to thank all our customers for your support in sponsoring these charities and look forward to helping more charities in the future for the good of our community.
---

Find the best deals for Hotels in Wigan...click here

This company offers a takeaway service...find out more
Julia, Lowton
...excellent service, excellent food, excellent staff!! not much more to be said, highly recommended! thank you. ...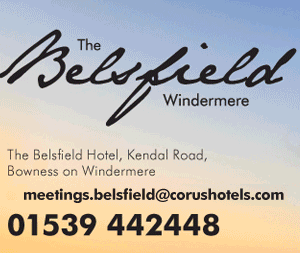 Contact Details
239, Church Lane, Lowton
Nr Wigan, Cheshire . WA3 2RZ

Tel: 01942 727262
Say "Mel from Onionring sent me"
Opening Hours
| | |
| --- | --- |
| Monday | 5pm - 11pm |
| Tuesday | 5pm - 11pm |
| Wednesday | 5pm - 11pm |
| Thursday | 5pm - 11pm |
| Friday | 5pm - 11.30pm |
| Saturday | 5pm - 11.30pm |
| Sunday | 4pm - 10pm |
Facilities





Offers
Recommendations
Julia, Lowton





excellent service, excellent food, excellent staff!!
not much more to be said,
highly recommended!
thank you.
Julie Lowton





Best food,best service,best take-away by far
Scott & Alaina, Lowton
We have tried many Indian Restaurants over the years and Amans tops the lot. Excellent service, Excellent Menu and most important Excellent Food.
Thanks Sam
Ian Warrington





I have been a regular at Amans for 5 years now. Without fail the food and service always deliver and I always leave feeling satisfied. My benchmark for a delicious, well seviced Indian meal is Amans.
Ray Lowton





We visit Amans twice a Month and the food and service is excellent. I recommend the Lamb Vindaloo, the best I have ever had!!
Phil Gill





Definitely the best Indian restaurant in the Northwest. Sam is a great host and would recomend to anyone.
tim, lowton





This place is definitely the best Indian in the area. We went to the new Indian opposite St Marys in Lowton last week and went to Amans this week which gave us a good comparision. The winner was Amans. Service, price and food all ahead in my book. Also the ambience is so much better at Amans.
Steve Lowton





We have dined here several time over the last year and have never been let down by the 'no problem' attitude of the staff and the chef.
I think I must have changed four dishes to my liking and the staff are always willing to put it to the chef to come up with a great result.
I would highly recommend this to any unsure to die hard curry fan.
For those who love 'hot' curries, they have a dish on board that will make you think twice of ordering it again.
It's an all round great venue.
Mo London
Excellent service and the food is out of this planet so tasty will come back from London to eat here again.
Ian - Lowton





The best Indian in the north west, its great. Thanks Sam
Debbie, Lowton




I love this restaurant. The food is fabulous, the staff and very friendly and they are good with the kids. I am working my way through the menu and have never been disappointed!
Steve Edwards Lowton
Excellent food, Excellent value for money, Me and my family have been regulars since Amans opened and would not go anywhere else for an Indian meal. Sam and his staff are very friendly and provide an excellent service. Would have no hesitation to recommend to everyone including families.
Sean Ashton





Excellent service with great food. Very clean restaurant with friendly staff.
Mr Spencer Ashton-in-Makerfield
Excellent food and service is first class. My wife and I will not have an Indian meal anywhere else. It's a very relaxing and welcoming restaurant.
louise lowton





excellent food and service was so good that we are now regulars. The staff are really friendly and are great when we take the kids.We never get rushed and i can guarantee i will not dine elsewhere for a curry. Would recommend to everyone and also families.
Jackie
Excellent food and service.
celia , lowton





excellent food , would recommend .
Updates
Is this information about correct?
Please tell us about any omissions or mistakes on this page...
click here to submit an update.
If you own or run this venue and would like to get more customers from onionring...
click here