Home > Restaurants > Cheshire > Warrington Restaurants > Stretton Fox
Stretton Fox
Traditional
The Stretton Fox in Stretton is a country pub & restaurant oozing rural charm and rustic character. Our picturesque surroundings provide the perfect backdrop for savouring the hearty, seasonal pub-food on our menu, and the carefully nurtured cask ales and fine wines gracing our bar.
---

Find the best deals for Hotels in Warrington...click here
Share this:
Paul Appleton
...Went as a foursome last Wednesday and even at 6:30 it was busy with a good atmosphere. Our waitress was lovely and very helpful. The food was very ordinary however, not bad enough to complain but not up to some local competition (Bear's Paw for example)...
Opening Hours
| | |
| --- | --- |
| Monday | 12-11pm |
| Tuesday | 12-11pm |
| Wednesday | 12-11pm |
| Thursday | 12-11pm |
| Friday | 12-11pm |
| Saturday | 12-11pm |
| Sunday | 12-10.30pm |
Facilities
Parking is in a car park. Outside Seating. Disabled Toilets. Licensed.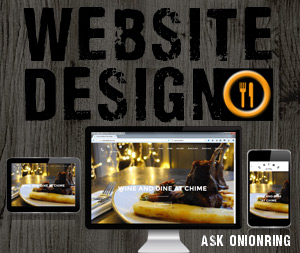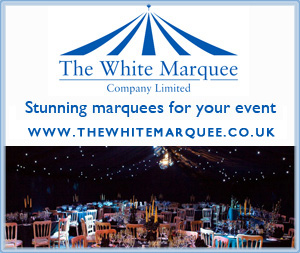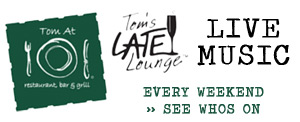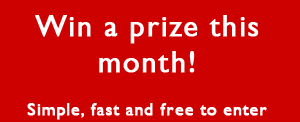 Recommendations
Paul Appleton



Went as a foursome last Wednesday and even at 6:30 it was busy with a good atmosphere. Our waitress was lovely and very helpful. The food was very ordinary however, not bad enough to complain but not up to some local competition (Bear's Paw for example)
Max Wirral





Our friends and we eat regularly at the Stretton Fox after we have been walking in the Cheshire countryside. We enjoy EVERY visit. The food is excellent, the staff cooperative, friendly and helpful. Recently we celebrated my birthday with a bottle of complimentary champagne. What more could you want?
Christine - warrington
Food pleasant but let down my unhelpful gentleman who said they couldn't wash my babies food bowl as it didn't belong to them. Health and safety taken to the extreme!!!
Daniel W





Really nice pub, we went with a few friends and 3 infants and they were helpful and we were made to feel welcome (which isn't always the case!), despite being early evening it was pretty busy. Roaming fires were a nice touch, food was decent - good starters, french onion soup a highlight - lemon sole seemed fresh and was very tasty (maybe a few more potates). Wife had scampi and I was told it was very nice. No time for desserts, decent price...but where was the Onionring offer?!
Jason, Warrington




Just stopped in today for lunch. The last time I was here was several years ago and I didn't have any food. The pub was tired and looked unclean. ***This time however, it was a whole new story - the pub looks great and the food was excellent!! It was extremely busy but it was worth the wait. I think it is just like the Swan at Winwick used to be 6 years ago. A great improvement and will definitely go again.
barrie warrington




have eaten here many times and the quality and service has always been good but in march my wife had fish cakes which looked as though they had been trodden on and were very greasy! that is the first bad meal in several years. a tip- if you wish to give the waiter/waitress a tip for good service do not leave it on the table or else other members of staff could pick it up. tips are not pooled
joanne, appleton




Have dined here two Fridays on the run now and had two totally different experiences. Last Friday had Hunters chicken which was delightful, well presented, great barbecue sauce and plenty of chips. This week went for the same but the chips were on the stingey side and the barbecue sauce was like water, had sticky toffee pud for afters which had obviously been nuked in the microwave as the sauce was virtually non existent and the sponge was dry and chewy...?? different chef this week? The service was, as usual, very good and friendly. As I have commented before, this place could be so good if it was consistent and attention was paid to the smaller details!
Claire


Waited nearly an hour for our starters and the mains were average. Staff were friendly! Had better!!!!
dave stockton heath
what a fantastic visit. i heard good things about this pub changing hands and we really weren't disappointed. the staff were very friendly despite it seeming very busy and the food was fantastic. apparently the menu is changing next month and we all cant wait to go back and see
Andy Northwich,Cheshire

Having recently visited the pub for a meal,l have to say it was disgusting and not worth the money.The Lobster starter was very bad and the whole meal a disgrace coming out at various times and not together.My wife was not happy either and,she swears to never eat in the place again
Steve, Stockport


I have been a visitor for 10 years. This pub changed hands last month and it shows. We ate there recently and somehow the place looked and felt tired. Food was barely adequate, one meal was missing completely and delivered separately after we pointed it out (we insisted it was removed from the bill). All the little touches like the having newspaper pages mounted on the walls are gone. I hope it picks up but I wouldn't go out of my way to go their again. Sad.
Steve Foster
Anyone, again I had a so so meal with poor service. We complainted and received one meal free, I suggest everyone who goes and itsn't happy should complain and at least get some money back.
joanne appleton




Had lunch here today, the food was lovely and the chicken BLT my friend ordered looked fantastic!!! My only gripe was that the highchair provided for my daughter was a bit on the grubby side. As I have commented before, this place could be amazing if some of the little things were given more consideration! I wait in anticipation.
steve , Sandymoor





Glad NOT to see chrismas menu !! excellent food at very good prices . staff very polite . Just one little niggle if i may, Fish Pie with Sprouts on the side not good , perhaps to many in the veggie store !!!
Lisa





Really friendly, can't do enough for you-kinda place. Log fires, romantic atmosphere, always busy, advisable to book as we could never get a table. Food was amazing and worth the money, not expensive.
warrington





WOW!! What a fantastic time we had. Food great,Service was done with genuine care. The place looks great since the refurb. I want to live there. Thanks to all concerned.
joanne,appleton



Generally decent place - could be so good if a little more thought was put into how the food is presented and making sure the glasses are clean before the drinks are poured!!!
Kelly, grappenhall
read some of the reviews and havent been there in a bit so we tried it again last Sunday - how disappointed were we! Salads were good but the sunday dinners were not worth the money with only one piece of roast beef and burnt potatoes - childrens meal was the same - really hot burnt potatoes and a meesley piece of meat - would not return
charlotte and brian x x





absolutely fantastic saturday afternoon over the christmas/new year period. Firstly, walked in, fires all lit and a very warm and friendly atmosphere in every room!!! an absolute pleasure to have such a successful family day out. All items we wanted were available and as there were 8 of us, all meals came out within 2 or 3 minutes. fantastic waiting on staff, small girl with blonde hair and barman was very helpful, funny and friendly!! How many other places could you go and he can instantly tell you the football scores, and have a interesting 10 minute chat to, possibly the most able barman ive come across!! i cant praise this pub enough!!! well recommend a saturday afternoon for excellent all round staff and fantastic meals. thanks
joanne, appleton




Had lovely meal here on Thursday night! 6 of us dined, all meals were perfect and the service was surprisingly outstanding!! We dine here frequently on Friday evenings for convenience but the service is often a let down for some reason.
Lou Lura & Lucie. Warrington





We had a lovely lunch yesterday sat outside in the sunshine!!!!. Food was excellent,service was excellent staff were very polite. The mushroom soup was the best we've tasted!!!although all the meals were good. Thanks
Linda Hall





We have had several meals at the Stretton Fox and every meal has been great. We alwasy have the 80z rump steak with seasoned fried, mushrooms, tomato, peas and onion rings. it is well worth £8.95. This is our favourite pub in Cheshire.
SJW





I was here on ....wel...today, and even tho the food was excellent - it was well behind the girl who served us.
STUNNING.
She would keep me coming back everyday...long brown hair, slight pig tails.
wow
Mark Taylor





This place is absolutely brilliant for dining in a relaxed and professionally run pub/restaurant.
Staff are all great, even when new employees arrive, they never fail to have great manners, speak on a level to the customers.
A variety of beers and wine, a menu that offers good tastes for the simplest of dishes and offers uncomplicated satisfaction.
The conservatory area is an added bonus for kids, as there is a bird feeding area, that creates a distraction for kids in a tactical fashion and offers that additional relaxing time for family dining.
Well recommended.
Henry durham





This is the best way to eat a delightful sunday lunch. One of the best parts of my sublime sunday was our waiter called Jack. not only was he polite and funny, he offered us great tips on the menu, showing he has a good knowledge of the pub. The service was very quick and i knew this was again up to Jack. He really made our meal just amazing. Thank you Jack!
Carl W, Southport





I came on Easter Sunday for a meal whith my parents, who live in the area. I was extremely impressed with the quality of service and also the cleanliness of the place. Even the cutlery and plates etc. were spotless, unlike most pub/restaraunts.
Overall, a very enjoyable afternoon. 10/10
Tony, Newcastle





the waiting on staff were unbelievably good. my waiter, his name was Jack, was extremely polite and helpful and we had a good laugh with him. the food was the best i have had in a long long time. everything, from the knifes and forks to the actual pub was extreamly clean. me and my family were made to feel welcome. the only downside, was one of my meals was brought out later than the others, but even for this minor downfall, we got a round of drinks on the house.
in conclusion this was one of the best nights out i had had in a long time. i thoroughly enjoyed it. i would recommend this restraunt to anyone.
Steve, Winsford

This has to be one of worst places for Sunday Lunch around. Management off hand, staff rude and the food leaves a lot to be desired. Comment on complaining - "What more can you expect?" Cheap canteen cutlery, finger marks and food left on knives. Won't be dining there again.
Danny, Northwich





Best Pub Ive Been To In A Long Time, Great Staff
jane h, barnton



We went here for an evening meal on a Saturday night 2 weeks ago. I had the linguine, which was I think was overcooked and just about warm, my boyfriend had the burger which was apparently quite tasty. The service could have been better, 15 mins after ordering desert we realised we had been forgotten about. As we we had tickets booked at the cinema we said if it was on it's way then fine, if not then to just bring us the bill. 5 mins later the waitress arrived with the profiteroles which still had some icy bits in them so had obviously just been done in a hurry.
Gill & Friends

Following numerous excellent lunch dates over the years at The Stretton Fox, my three friends and I chose to go for an evening meal last night. What a disappointment!! We appreciate this is one of the busier establishments in South Warrington but the standard of service and food was poor indeed. We ordered our food and selected a bottle of Rose wine, which was served to us from the shelf. When we requested a cold one this was unavailable although there appeared to be numerous bottles of another brand in the fridge. The four glasses we were presented with were either still dirty, all were wet and two still had lipstick on. However we took our supposedly fresh glasses to our outside table and waited for our wine to be chilled and food served. This came quite promptly and was nothing more that adequate. We chose beef & ale pie, chicken ceaser salad and fish platter (tinned tuna in mayo, a few prawns, a little haddock - dry, about three grated carrots and half a tin of sweetcorn). Uninspiring and lacking taste and talent. Unfortunately whilst my friend and I left the table for a short while and our other friends chatted, our drinks were removed by the waitress!! However upon complaining to the Manager this was quickly rectified with no quibbles. Puddings were average. The two very large black beetles in the toilets were scary! Lunch is usually fab, dinner was poor!! Bear it in mind!!!!
DM




Went the other day for lunch, nice outside seating, busy but got served in decent time. Food was pretty good, overall very decent place.
Sarah, Warrington




Went in on a busy Friday night, still managed to get a table. Was warned of a half an hour wait but food came in 20 mins, lovely food, lovely service.
David Smith, Runcorn
As at 6 p.m. on 11/03/06. Good location, good decor, plenty of staff, friendly atmosphere, unfortunately the service was poor and I rate the food 4 out of 10. Drinks were not delivered on first request and when they were delivered they were incorrect. The meat was not char grilled but burnt, the chips were dry and tasteless.
Gill & Jo
Went for lunch last Wednesday. Arrived early and greeted with enthusiasm. Lovely layout, very attractive presentation, super staff. Ordered two Chicken, Bacon & Tomato sandwiches on bloomer bread which arrived promptly and was delicious. Lovely red wine too! Highly recommended.
Updates
Is this information about correct?
Please tell us about any omissions or mistakes on this page...
click here to submit an update.
If you own or run this venue and would like to get more customers from onionring...
click here