| | | |
| --- | --- | --- |
| | | |
Home > Restaurants > Cheshire > Northwich Restaurants > Cock O Budworth
Cock O Budworth
Traditional, British
[show 33 more photos]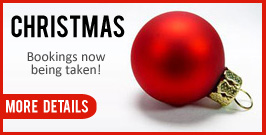 Welcome to the Cock O Budworth. Recently refurbished to bring a modern and stylish, yet sympathetic look to this great grade two listed building.
The Cock O Budworth is all about great food, good value and fantastic service. All our produce is homemade, using the best of local ingredients where possible, we do a fantastic Sunday Roast - in fact we think its the best for miles.
We have a large al fresco dining area, with table service outside - great for those sunny days. The kids are also catered for with swings and plenty of room for them to run around, we also have a children's menu.
Come and sit next to one of our open fires, with a pint of our real ale and enjoy some great Traditional British food in stylish surroundings.
---

This venue can cater for functions and events...find out more

Find the best deals for Hotels in Northwich...click here
Tim from Bolton
...I called at the Cock'o'Budworth on my way back from a business trip one sunny Saturday afternoon. The pub looks very nice from the outside - very olde worlde with a large car park at the front. I ordered a Holts Dark Mild, which was very well kept, and decided to have a bar snack meal of Hamburger......
Contact Details
Warrington Rd, Great Budworth
Northwich Cheshire . CW9 6HB

01606 891 287
Say "Mel from Onionring sent me"
Sunday
Sunday Roast - £9.25! Our roast dinners are served with roast & mashed potatoes, vegetables, gravy and one of our homemade Yorkshire puddings. All the meats we use on our roast dinners are specially...
...CLICK HERE FOR FULL DETAILS
Opening Hours
| | |
| --- | --- |
| Monday | 12am-12pm (Food 12-9pm) |
| Tuesday | 12am-12pm (Food 12-9pm) |
| Wednesday | 12am-12pm (Food 12-9pm) |
| Thursday | 12am-12pm (Food 12-9pm) |
| Friday | 12am-12pm (Food 12-9pm) |
| Saturday | 12am-12pm (Food 12-9pm) |
| Sunday | 12pm – 11pm (Food 12 -8pm) |
Facilities





Offers
Events
REGULAR

EVENT

Cock O Budworth will be hosting their wonderful Festive menu for the winter months in the run up to Christmas! 2 courses for £13.25 (starter and a main or main and a dessert) 3 courses for £17.45 per person.

<

CLICK HERE FOR MORE INFORMATION AND TO BOOK

>

REGULAR

EVENT

EVERY THURSDAY - Come and join us for our FREE! to enter prize quiz. Starts with the picture round at 8.15pm and questions begin at 8.30pm. It's great fun plus you can win drinks for you and your team. Why not book a table and enjoy a meal before joining in the quiz?

<

CLICK HERE FOR MORE INFORMATION AND TO BOOK

>

September
18

Wednesday 18 September 2013 to Friday 27 December 2013

Soul & Motown Night - EVERY 3RD FRIDAY OF THE MONTH we will be hosting a Soul & Motown night. This is an established night run by resident DJ's Lennie, Dave & Steve that has a cult following. Unfortunately for them, but fortunately for us, they have been forced to find a new venue for their event – we welcome them to their new home at The Cock where they will be playing every month. So if you fancy a boogie to some of the best northern soul classics why not join them? Music starts at 7.30pm...

<

CLICK HERE FOR MORE INFORMATION AND TO BOOK

>

December
19

Thursday 19 December 2013

Thursday 19th December 9.30pm start (approx) Sing-a-long Carols. All welcome to watch and/or join in an informal gathering, singing carols and festive tunes. Why not book a table and enjoy a meal beforehand? Have you seen our fantastic festive menu?

<CLICK HERE FOR MORE INFORMATION AND TO BOOK>



December
25

Wednesday 25 December 2013

We are now fully booked for Christmas Day, thank you for your interest we hope you have a lovely Christmas!

<CLICK HERE FOR MORE INFORMATION AND TO BOOK>



December
31

Tuesday 31 December 2013

Join us for New Years Eve and enjoy our fabulous menu!

<CLICK HERE FOR MORE INFORMATION AND TO BOOK>




Recommendations
Tim from Bolton
4.5





I called at the Cock'o'Budworth on my way back from a business trip one sunny Saturday afternoon.
The pub looks very nice from the outside - very olde worlde with a large car park at the front.
I ordered a Holts Dark Mild, which was very well kept, and decided to have a bar snack meal of Hamburger and Chips (not very adventurous I know).
I was very pleasantly surprised with quality of the food even for this simple snack. It seemed freshly cooked, the hamburger was certainly homemade (not frozen) as were the chips and both were excellent, plentiful and well presented, even for my usually large appetite.
The service was spot on - Not asking me every 5 minutes "Is everything alright sir", just a couple of times throughout my visit.
The atmosphere was friendly and relaxing particularly as I was sat in a room with an open fire.
I would have no hesitation recommending the Cock'o'Budworth to anyone who likes a traditional British Pub with excellent Service and Food.
I will certainly be calling again when I'm next in the area.
Andy Warrington
5





We had a lovely family evening dinner and the food was fantastic. Great atmosphere, Karen and Peter are wonderful hosts and their staff are very welcoming. Excellent home cooked food really impressed us so we went back for Sunday lunch which was superb. We now make sure we visit once a month 10/10
Joan King and Alfred Whittaker
5





We held our wedding reception at The Cock o Budworth yesterday and could not have enjoyed ourselves more had we been at "The Ritz". The food, service and surroundings were second to none. Pete is an excellent chef and Karen the perfect hostest. Karen was so helpful when we called to see her about making arrangements to hold our party with them. Once Karen knew what we were looking for she gave us her expert advice as to what, where etc would be the best thing for us. Our guest at the end of the day had nothing but praise for the food they had eaten. We are going back now for Mushroom starters and Sticky toffee pudding to finish. As the portions are so generous we may not have anything in between as we are still full from yesterday. Both Alf and I wish to thank Karen, Pete and all the staff at The Cock for their wonderful service yesterday.
John. Weaverham





Four of us had a meal here last night (22/06/2013) and were delighted! The service was excellent, being both friendly and efficient, making for a good atmosphere.. The food was also excellent. For some dishes there is a choice of small or standard, although I consider small to be standard and standard to be "bring a doggie bag"! The Thai style fishcakes are advertised as "spicy" I prefer to call them "Hot"! Lovely! Top quality ingredients from locally well regarded suppliers is a big plus. Very good value in my opinion.I think the Cock is probably in our top three pub/ restaurants in this area. We will return! Thanks to all concerned.
Liz - Appleton
FANTASTIC ! = possibly the best Sunday lunch !! We visited on Fathers Day having made a reservation the day prior. We were advised of an available time and our table was ready for our arrival. Not too busy - a good atmosphere. It was clear the management had a tight control of the restaurant and ensured the number of diners did not impose on the quality of the food served. We were constantly checked upon throughout the meal by staff and management for drinks etc. It was pleasing to see a varied menu with the inclusion of smaller portions for both children and elderly parents alike. The meals served were plentiful and very tasty but most importantly HOT! - Other restaurants please take note - Hot plates with HOT vegetables and great tasting food. The Sunday Lunch at £8.95 was terrific and we WILL return.

John Darwen





Enjoyed a very reasonable tasty lunch at Cock O Budworth. Sat in the conservatory over looking a spacious garden to occupy the grandchildren. Made to feel very welcome and will certainly be calling in again.
Becky & Tom - Northwich





We drive past the Cock O Budworth every night on our way home from work and finally decided to give it a go on Friday night as we had seen the special offer on Onionring. The food was delicious and very good value on the 2 for £12.95 deal. The staff were very friendly and welcoming. Think we will need to make this a regular stop on the journey home
Anouska and Family-Northwich





First of all a very big thank you to Karen, Pete and all the staff who helped us out last minute on a busy Saturday night after are party of 15 was let down by a certain restaurant in Lach Dennis (which was booked months in advance...). Anyway the night was a triumph at the Cock o Budworth, we were placed in the conservatory section which the staff helped us to decorate with birthday banners/balloons. It was ideal as we had children in the party and they could easily play outdoors. The food was lovely,cooked as requested,no complaints from anyone. Service was excellent,Karen and her staff team took very good care of us from start to finish. So a huge thanks to the owners & team, needless to say we will be returning.
Geraldine & family





I visited the Cock o' Budworth for their Diamond Jubilee Celebrations on Monday 4th June and what an enjoyable family afternoon we had! There was a lovely happy and relaxed family atmosphere in the garden, with no bad behaviour, well-behaved children having a whale of time on the swings and bouncy castle, whilst the adults were entertained by a three piece folk band, who played & sang at just the right volume to an appreciative audience of diners. The licencees, Karen & Pete, had gone to a great deal of trouble decorating the pub and garden, providing Karen's home-made delicious afternoon cream teas with mouth-watering scones and Victoria sandwich cake, whilst Pete presided over the barbecue with good and reasonably priced food on offer. We ended our afternoon with a tasty meal in the restaurant, again good food at good prices. A lot of hard work had gone into ensuring everyone, adults & children, enjoyed the day - well, we certainly did! Well done Karen, Pete and all the staff!
T O'may Comberbach




32 persons enjoyed a very good meal at the Cock. No complaints! Unusual for our 'mob'.
Barb Grimason Middlewich
I have visited this restaurant a few times recently for lunch with a friend. The atmosphere and friendly welcome - not to mention the good food!! is brilliant. So much so we have booked a table for my birthday on Saturday night.
Ron Hardman





I recently visited the Cock o' Budworth for lunch with a friend. We were fortunate to choose a warm sunny day and sat in the lovely garden patio area at the rear of the pub. We enjoyed good food, well presented and served by friendly staff. The prices are very reasonable with special offers available, and we thoroughly enjoyed our visit, so much so that having seen the lovely conservatory area and cosy main restaurant, we will be returning for an evening meal soon. The Cock o' Budworth has open log fires and timber beams and I think has the perfect cosy atmosphere for a Christmas or winter's evening meal.
HELSBY





visited here on saturday lunchtime, found this pub to have a lovely atmosphere, staff really nice and friendly, My husband and I had the 3 course lunch, it was lovely could not fault anything , the liver and onions just melted in your mouth and the desserts sticky toffee pudding and vanilla cheesecake were the best I have in a long time, well worth a visit we'll be going agian very soon
Bolton





Attended a family celebration in the conservatory and everyone really enjoyed themselves in the relaxed atmosphere created by the proprietors Peter and Karen. The location and facilities are great and the large rear garden enabled the children to run around with bothering the adults too much!! The buffet was excellent, freshly prepared and well laid out. Will be calling again and would definitely recommend
George
My wife and I have visited this lovely country pub on many occasions, sometimes just for drinks but also for meals, and we always receive a warm friendly welcome fom Karen and Peter and their supportive staff. We find the food very good indeed and the prices more than reasonable, so much so I decided to celebrate my 70th birthday there and 50 members of my family and close friends had a superb lunchtime buffet in the conservatory, on the patio and in the garden area. To top everything off Karen decorated the area with hand painted balloons and also arranged a wonderful birthday cake. Pubs of this quality are few and far between these days so we are going to hang on to this little gem and suggest any reader of this review gives it a try too. You won't be disappointed.
Jackie and Ian
We have visited this pub both in the evening and for lunch. Well worth a visit, great food, lovely atmosphere and family friendly with helpful staff.
jane, northwich





We visited the Cock o Budworth yesterday and can I say, I was very impressed. Lovely country pub, excellent food and very good service, and as we only live 5-10 mins drive away, we will definitely be going again. hopefully very soon.
John Darwen





Enjoyed a lovey Sunday afternoon buffet at the traditional country pub Cock O' Budworth in a lovely area of Cheshire. The buffet was very fresh and the staff work very hard keeping the hot and cold food flowing. We sat in the Conservatory looking out over a lovely patio and garden with lots of room for children to run around. Very good food and the trifle was really fresh and delicious. We will be visiting again. Well organised Karen and Peter.
Helen Northwich





Had a wonderful meal yesterday my mothers day treat great service food was lovely and we had a fabulous evening will be recommending to friends and family.
Gillian & friend





Visited at weekend and found a lovely country pub with great warm atmosphere. Nothing was too much trouble for the attentive staff, led by pleasant & professional Karen & Peter, who were very much in attendance ensuring customers' satisfaction. Extensive menu with something to please everyone, and all at reasonable prices for excellently presented good food. A cut above the rest! We will be visiting again- regularly!
Chris & Keeley





Stumbled across this little gem of a country pub. Excellent & quality food, great atmosphere, superb landlord & lady both make you feel so welcome. Well done, a place well worth re visiting.
terry gayther
What a great day at a lovely spot. Food good, atmosphere great, drinks top, the range great, land lord and lady great personalities should do well and all my pals agree with me will be going again next weekend great stuff.
Smith and friends





Ten of us have just had lunch at this pub and what a pleasant experience - a good value 3 course lunch for £9.95, very nice owner served us and we can't wait to go again. Well done Cock O Budworth.
Chris, Northwich





Have eaten at the Cock O Budworth several times since the new tenants took up residence. They are very much a 'hands-on' business and always go out of their way to speak with customers (unlike some other pubs in the area). Food is well-cooked and reasonably priced. Their 2/3 courses special offer can be recommended.
Pauline Gregory, Over Hulton.





An unexpected treat took me to the Cock O Budworth for the first time. All the staff were very attentive and polite. The menu was varied, the food was delicious and well presented and the prices were very reasonable. (A good combination). I have booked again and will be recommending it to all my friends.
diane andrews, northwich





I booked the Cock o Budworth for my birthday with 7 of our friends. From the minute we walked we were made very welome. The service we received was excellent and the food was fantastic. We were very impressed with the special offer meal deal that was on too. If I had to criticise anything and this is very small the size of the custard jug was a tad small as my friend Pete loves his custard and would have like a bit more, other than that a great night with good food and great company. We will certainly be coming again.
Anne Cox WEAVERHAM





MY two girl friends and myself had a very nice 3 course meal here and served by a very pleasant gentleman. Very good value for the money. We will certainly be back for our next girls night out.
Dan & J





Really nice place, great for families aswell. Good, friendly service. Sunday roast was really good - fantastic yourshire puddings. And bread & Butter pudding for pudding was a definate highlight! Definitely worth a visit.
Lee Widnes




Visited 20/06/10 - Flawless service ! The staff really know the menu and the food was amazing ! Will be back very soon !
stuart warrington




not been to here for 4years and the food and drink was very good then!!! called on Sunday 04/04/10 and i can tell you the food is fantastic and service great!!!! beers still good as well which was a bonus!!!! :)
sharon





ate at the the cock o budworth last week the food was really tasty and served on a hot plate which is nice, the bar staff and waiting on staff were very attentive and polite. the desserts were heavenly. sorry to hear it will be
changing hand in jan will miss the landlady very much.
joan bradburne





On Sunday the 18th October 09 my family and myself visited the Cock O Budworth for a lunch time meal. Our sons and there wives will not be in the country for Christmas and do not live local so this was a good time to be together for a family meal. The staff were polite and attentative, the meal was hot and really tasty altogether a very nice way to spend a Sunday lunchtime. Well done to all.
Roger Frodsham





This evening 3 June 2009 we were made very welcome and thoroughly enjoyed both curry and beef in ale pie. Coffees are also top class. New licensees recently deserve support.
ann stevenson





not been to cock o budworth for a long time,but wont leave it so long next time.great food,friendly obliging staff,and an overall pleasant experience,at a reasonable price.
Angela, Marston





Visited the Cock O' Budworth today for the first time. Will definitely be coming here again. Delicious home cooked food , excellent service and the staff were very polite and helpful. Very good value for money and the bread and butter pudding on the new menu is heavenly!!!!
Gillian and Peter Rhodes





We have eaten their many times and are greatly impressed by the service the staff and the menu. Recommend it to everyone FANTASTIC.
Updates
Is this information about correct?
Please tell us about any omissions or mistakes on this page...
click here to submit an update.
If you own or run this venue and would like to get more customers from onionring...
click here