Home > Restaurants > Cheshire > Sale Restaurants > Chez Nous
Chez Nous
French
Intimate, family run restaurant serving beautiful cuisine with a French influence.
Hugely popular with local customers, Chez Nous has long been established as the home of fine food in Sale. Specialising in chargrilling with the finest meats and fish.
The daily changing blackboard menus offer yet more choice. All dishes are served with Vegetables and Chips at no extra cost.
The restaurant is only open 3 days a week so make sure you book early to avoid disappointment.
---

Find the best deals for Hotels in Sale...click here
Share this:
Helen, Stockport
...Went for the first time with friends on a Thursday night and was so impressed. Loved the atmosphere, it felt like being abroad, and the portions were very generous. Will be back very soon with my other half....
Opening Hours
| | |
| --- | --- |
| Monday | closed |
| Tuesday | closed |
| Wednesday | closed |
| Thursday | 7pm-9.30pm |
| Friday | 7pm-9.30pm |
| Saturday | 7pm-9.30pm |
| Sunday | closed |
Facilities
Disabled Toilets. Licensed.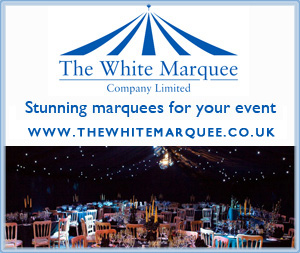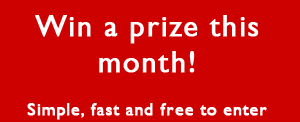 Recommendations
Helen, Stockport





Went for the first time with friends on a Thursday night and was so impressed. Loved the atmosphere, it felt like being abroad, and the portions were very generous. Will be back very soon with my other half.
Liz, Sale Moor





The Chez Nous has been in Sale for over 25 years, run by Ken. A restaurant doesn't survive that long without being good at what they do.
I think Chez Nous translates as "Our House" or "My House"(?) which is the perfect name for it as Ken still does all the cooking and Lynda, his wife, is the perfect host and will make you feel very welcome the minute they step through the door.
It's quite rare these days to find a restaurant where you are not constantly distracted by wondering if you have been forgotten about or where your drinks have got to or responding to "I'm sorry about that" from one of the waiters or waitresses for some reason or another. What the Chez Nous do really well is making sure they've got everything covered so guests can totally relax and just enjoy their food, drink and company. Lovely!
Clare





Went for a lovely meal for our 10th wedding anniversary
Denise Bertuchi Walthamstow





This was the second time I have been and like the first time it was excellent. I took my Mum on Mother's Day and food, service and wine was excellent. We will definitely return.
elaine rackham





fantastic, the duck in orange sauce is to die for, just a shame its not always on the menu
Timperley





My friend and I visited the Chez Nous on Friday 4th February 2011, On arrival we immediately noticed a friendly atmosphere, the restaurant was full (always a good sign) we also noticed that the management were very attentive and friendly to the patrons and more than willing to help with wine/food suggestions. I decided to have the 'Fish Set Menu' which was utterley delicous, I honestly could not fault the three courses that were served to me, I caught a glimpse of the steak choice and was equally impressed with its presentation, already planning my next visit and will try the steak!! Thank you so much for a lovely evening! See you again soon!
ian, urmston




Took my girlfriend for her 40th, was recommended off a friend, the food was superb! Will definitely be going back
A M, Sale





We have been going to Chez Nous for many years now, we just love the restaurant, the food is amazing and the staff are so welcoming and cant do enough for you. We have eaten in many restaurants all over Manchester and in the city and have to say this is the top of our list. We would highly recommend it you wont be disappointed.
Ian Clarke





We went to Chez Nous at the weekend and I have to say that it is easily the best restaurant that we have eaten at in ages! The food was brilliant, the service was fantastic. I couldn't recommend it highly enough.
Shelagh Yospur, Houston, Texas





We've been to this restaurant a couple of times while visiting England. It is superb ... the food is more than plentiful .. delicious. A not to be missed restaurant if you're in the area.
sale





Can't beat a night out at the Chez Nous if you like fresh food - i had the halibut which was fantastic. I have been going for a number of years and still rate it 10/10. They always accommodate your taste buds by suggesting different dishes!! Would recommend to anyone who loves fab food & cosy atmosphere.
Sophie Sale
We go to Chez Nous about 6 times a year, mainly special occasions and always have a really enjoyable night. The staff are really friendly and chatty, the food is excellent and the atmosphere is fantastic. Highly recommended.
Amy, Manchester





I went to Chez Nous on Saturday and had a wonderful meal. My whole party agreed both the food and standard of service was excellent. Would definately recommend Chez Nous to friends and am already planning my return visit!
Urmston





Absolutely fantastic! The food was superb and the service was excellent. Will definitely be coming again soon!
Updates
Is this information about correct?
Please tell us about any omissions or mistakes on this page...
click here to submit an update.
If you own or run this venue and would like to get more customers from onionring...
click here