Home > Restaurants > Cheshire > Sale Restaurants > Mersey Farm
Mersey Farm
Pub Grub
Mersey Farm Brewers Fayer & Manchester Sale Premier Travel Inn. Offering freshly prepared food at value for money prices. A great family dining experience.
---

Find the best deals for Hotels in Sale...click here
Share this:
Barbara and Harry
...We took our 91-year old mother to a meal out at Mersey Farm today (17/5/15) together with other members of the family too. Lovely food - all the meat dishes were beautifully cooked (steaks, gammon, chicken, sausages), as were the chips and vegetables. On a separate occasion I had the quiche -......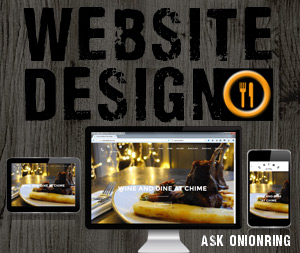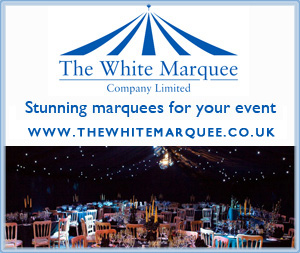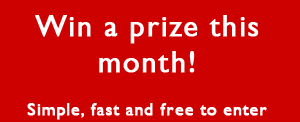 Recommendations
Barbara and Harry




We took our 91-year old mother to a meal out at Mersey Farm today (17/5/15) together with other members of the family too.
Lovely food - all the meat dishes were beautifully cooked (steaks, gammon, chicken, sausages), as were the chips and vegetables. On a separate occasion I had the quiche - it was delicious. Also there is a good range of desserts - but only a few brave souls could manage any more food, and so we shared these!
A very helpful and attentive young man made sure we had everything we needed and the service was timely and polite.
There are good facilities for the disabled too. (Mum was in wheelchair).
Barbara





Lovely meal,great staff, will go again.
Jean Burns Sale





Wonderful staff and food excellent. Always courteous and prompt service.
Mr and mrs myles
Absolutly amazing Danny the manager made our wedding breakfast fantastic he did all the table seating and decoration himself in our wedding colour theme he was even dressed in the same colour shirt and tie. He greeted our guests with champagne through side door so everything was private. He made sure everyone had drinks at all times we pre ordered meals so he knew which guest were having what and were they were seated as he made a table planner which he and his staff followed he greeted each guest with their name all the meals were all ready on time and everyone enjoyed their meal he made our wedding breakfast perfect in every way THANK YOU DANNY XX
Joy
Sat 12/11/2011 Cant really say how good, we arrived about 11.50 stood at bar. Bar staff said wont be a minute then answered the phone had a conversation then waltzed off to find someone. Had small conversation then came back. We went to a table without a drink then sat waiting for about 10-15 mins. Staff at this place seem about as rare as hens teeth. Eventually got tired of waiting and left.Please forward to Mersey Farm
Peter





Very,Very good value. nice food, nice staff
For the people who complain .... get a life you get what you pay for. At this price there is little wrong with the place. Clean inside, Free parking,friendly what do you want, 5 star for £4.99 per head !
Julie- Sale




We booked the Mersey Farm for my husbands 40th birthday party, all the staff were brilliant and made everyone very welcome, the buffet was really good and it all went, the staff even helped to decorate the room, good night had by all
Kelly Sale





Just had a meal with my daughter, she is 4! I havent been to the Mersey Farm for about 6-7 years maybe more. Mainly because of a horrible experience last time I went. Anyway...today was like walking into a different place. The staff are all friendly , welcoming and always willing to help with whatever you need. Our order was taken promptly and I thought we may have been in for a wait as it was very busy, I'd say almost full. Food arrived in reasonable time and looked really nice. My daughter had the chicken roast dinner from the kids menu and that looked lovely too. We both had a dessert and I can highly reccommend the Caramel apple crumble with ice cream, it was scrummy. I would reccommend this place to all my friends and family now and I'll definitely be returning asap with my partner and the rest of my family.
Vanessa, Manchester





22nd May 2010 - I cannot recommend this restaurant enough. We had 21 people (including children) for a 60th Birthday party. Booked in advance and when we arrived we had a lovely seating area set out, air-conditioned as it was a sunny day, enough walking room for everybody. We were attended to by Matt who came and introduced himself and he didn't get any orders incorrect. All the food was served with little fuss, piping hot and enough breathing room between courses.
We have been to this restaurant before (food and service has always been good) and from this many more people who I know will be going. Everybody commented on how they really appreciated the service - 5*'s from my family and I
Paula sale



We got there and we looked at the menu there was a rubbish range of food.We left and went to another place for our meal.Also we had a child who is one and the play area had been taken out she would have enjoyed that I think I would give it a good report for our first visit.
Rachel, Altrincham

Appalling! After a 1 hour wait for only two main meals, we were then told that they had run out of one of the meals ordered. No real apology, no alternative and the manager didn't even have the guts to come and tell us himself, I saw him actuall call over a waitress to get her to tell us. Overall, an awful experience!
Chris Stretford



Been back several times since and standards are slipping. On the last occasion a couple of weeks ago service was poor and when we finally got our main course it was very dry and not very hot (as though it had been kept warm prior to it being served). Disappointing!
Chris Stretford





Been twice since the refurbishment and its been good each time. Had a small Christmas party there last week and they really looked after us. The meal was lovely and they gave us lots of free novelties and decorations to keep everyone amused between courses.
rob/ sale
Would definitely go back and I disagree with 1 of the comments about the food being 'mass produced'. The fish was very fresh and the batter was light and slightly crunchy. Just right. A main meal costs only £4-7. Not exactly going to break the bank and the transformation from how it used to be is immense. There is a clear divide between the childrens section and a high class restaurant you would find in town. Would go again!
Jane - Sale
Went there on 1st September 07 - the refurbishment is fantastic, the atmosphere has completely changed and the food is even better. Would definately go back, in fact going there tonight!
Mrs L Starkie - sale




had dinner on 23rd August - refurbishment great food great - asked for Xmas menu
trying to enter draw for weekly meal butwebsite given does not respond.
steve/altrincham


I sat in the section near the play area.
The way you order your food here takes some getting used too.You order your food at a counter and then take your seat and wait for it.Is it McDonalds or a sit down restaurant?
And to confuse matters you can order drinks at your table!
The food is cheap but is typical mass production stuff.
The decor is clean but tired and the layout is poor.
Toilets are clean .Staff friendly.Serving staff bit thin on the ground.

katie Manchester




brewsters is a very good place for young kids and family's i would reccomend it to anybody. the food is delicious the play area is very good for the kids GO BREWSTERS
lea sale





My wife and I usually dine on Thursday evening.
We have had the combi which was varied and plentiful.My wife normally has the fish dish or chicken.I like something a little more exotic.However I did very much enjoy the sausage with onion sauce.The value is about right and the local branch of Age Concern lunch there once a month.
Updates
Is this information about correct?
Please tell us about any omissions or mistakes on this page...
click here to submit an update.
If you own or run this venue and would like to get more customers from onionring...
click here