| | | |
| --- | --- | --- |
| | | |
Home > Restaurants > Cheshire > Bollington Restaurants > Oliver at Bollington Green
Oliver at Bollington Green
Modern European, British, Modern
[show 5 more photos]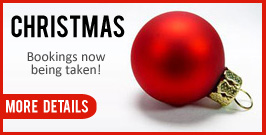 New, fully refurbished restaurant set in the picturesque Cheshire village of Bollington, this family run restaurant with friendly staff is all set in a warm and relaxed atmosphere.
Calum and Scott Oliver both warmly welcome you, with great pride, to our new restaurant set in the picturesque Cheshire village of Bollington, situated on the Old Market Place, opposite the village green.
Our aim is to provide tasty, homemade, quality, and locally produced food with complementary fine wines. We endeavor to make your experience here at Oliver a culinary delight.
Please note that we will be closed for the first two weeks in January until the 15th for a well deserved break!
Dianne Simcock
...This has got to be the best meal we've had this millennium (and we travel a lot so know good food). Wish we lived closer as we'd be there far more often. What more can I say?...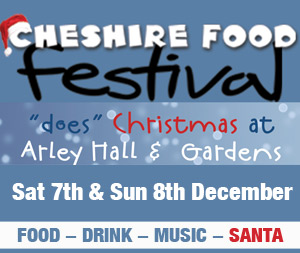 Contact Details
22 High Street
Bollington, Cheshire . SK10 5PH

01625 575 058
Say "Mel from Onionring sent me"
Opening Hours
| | |
| --- | --- |
| Monday | closed |
| Tuesday | closed |
| Wednesday | 1200-1430/1800-2130 |
| Thursday | 1200-1430/1800-2130 |
| Friday | 1200-1430/1800-2130 |
| Saturday | 1200-1430/1800-2130 |
| Sunday | 1300-2000 |
Facilities





Events
December
1

Sunday 01 December 2013 to Monday 30 December 2013

Join us at Oliver at Bollington Green throughout December where we will be serving both our a la carte menu and our fixed price set menu. The set menu is priced at £16.95 for two courses of £19.95 for three courses and is available for lunch between 1200-1430 Tuesday-Saturday and Sunday with roast options between 1200-1800. It is also available between 1800-1845 on Thursday and Friday evenings (available all evening on Tuesdays and Wednesdays). The a la carte menu is available all evening...

<

CLICK HERE FOR MORE INFORMATION AND TO BOOK

>

December
31

Tuesday 31 December 2013

Welcome in 2014 in style with our fantastic a la carte menu! Reservations accepted between 1800-2130 and booking highly advised on 01625 575 058.

<CLICK HERE FOR MORE INFORMATION AND TO BOOK>




Recommendations
Dianne Simcock
5





This has got to be the best meal we've had this millennium (and we travel a lot so know good food). Wish we lived closer as we'd be there far more often. What more can I say?
Jon - Bollington





The best in the area. In fact, the best in most areas. We've been several times. The service and food are first class.
We made the mistake of only going on special occasions but realised we were missing out. Go. Go often.
b.whaite





Ate here recently, found it on the onionring webpage, after eating out at various places, i decided to give this a try found it quite pleasant, the food cooked just perfect the offer of the set menu is full of quality, the service is superb, tuesday or wednesday on the offer, go before they stop this offer, the only regret is giving this feedback, because this will make it more popular, and it will be no longer bollingtons best kept secret.
Sarah, Manchester





Really enjoyed our night at Olivers, a real breath of fresh air in Bollington and Macclesfield. Definitely feels like the owners want to do something different (and better) than the rest and the food didn't disappoint. My reason for 4 stars and not 5? I'd love a wine bar / decent pub across the Green to have had a drink at before sitting down!!
Goodson, Leeds





Upon returning to Oliver during a celebratory weekend away in May, we were yet again overwhelmed by the pure class of both the food and service. The atmosphere feels friendly and welcoming, with every aspect of the decor planned to perfection. Upon arriving we were swiftly shown the a cute little table in the corner, the restaurant was already buzzing at 8pm, with a few large tables chattering away loudly and content. So starters, I was torn between the chicken, black pudding and cheddar spring roll and the black tiger king prawns, eventually won over by the uniqueness of the spring roll I opted for that, whilst my partner ordered the scallops. Before our starters arrived, we were presented with some homemade salted popcorn whilst we browsed the menus, then followed by home baked red onion bread rolls, both of which were yummy! Similarly our starters were amazing, as were the mains...I opted for the special of seabass on a bed of risotto, whilst my partner went for the seared beef fillt medallions, plus a side of truffle chips of course! All of which was perfectly cooked and absolutely gorgeous, washed down with a lovely new zealand sauvignon blanc. I can't recommend this place enough, the owners certainly know how to get it right, and you can wholly appreciate the hard work and dedication that has gone into creating such an exquisite restaurant! Can't wait to return!
Daily, Staffs





Booked for lunch at 'Olivers'.....with a small child, they went above and beyond in preparing what my daughter wanted to eat. She wanted salad, with peppers, and thats what they prepared for her, nothing was too much trouble The food was excellent, and very very tasty. Id like to book an evening at 'Olivers'...and sample the starter and dessert menu. Excellent service, with excellent food.
Hitchin, London





Everything about this restaurant is amazing great place to dine.
Joe, Endon





We went to Oliver today for a Jubilee treat and we were not disappointed. The food was excellent and the gap between courses was timed to perfection. Not only a big thank you to the two waitresses who served our Sunday lunch, but a massive 10/10 for the chef and kitchen staff who prepared these meals.
Judith, Cheshire





Just been to Oliver Bollington Green, cannot fault it! The food, the staff and the girl singing with her guitar were fabulous.
I had the smoked Cheshire turkey Caesar to start, my husband had the cauliflower veloute; both were gorgeous; very tasty and multi-faceted in taste.
For mains, I had the venison (best I've had in years) and my husband had the chicken. The sides were just as good.
We managed dessert (I don't know how) with my husband having the chocolate pot and me having the Afogato (mmmmmmmmm).
When the bill came we were plesantly surprised...
Gin &7 tonic x 1, diet coke x 2 and bottle of decent Chilean Merlot = £91.
We will be back very soon (after recommending it highly to our frends). Incidentally, the restaurant was full and all on a Friday night, well done all!
Rach, Macclesfield





Had been meaning to try Oliver at Bollington Green for a while and it certainly didn't disappoint! Lovely restaurant interior, helpful staff and amazing food. We had a chicken and black pudding spring roll which had some real complexity in the way the flavour combinations and textures worked - we both agreed that we didn't know quite how it worked but after 2 clean plates and a conversation about what made it delicious it felt nice to be eating food that sparked conversation and challenged the palate! My venison was outstanding, melt in the mouth meat, lovely rosti and the jus was delicious (if a touch too salty but the flavour was amazing). We both ended up forcing a pudding in (!) and went for the chocolate pot with sour cherry ice cream. Now i'm not a dessert fan, but the chocolate pudding was light as a feather and the ice cream was probably the best I've ever tasted, deliciously creamy and fruity with just a hint of sour which went with the chocolate pudding like a dream. It was outstanding.
So 2 of us to have 3 courses with a bottle and a half of wine was around the £100 mark. Not cheap but with food of this quality we both agreed it was great value and without a doubt the best restaurant in the area. Booking is necessary - especially on a weekend night. This chef is definitely one to watch and having eaten at Michelin starred restaurants...probably isn't a million miles off the mark!
Ali, Macclesfield





Went with friends to celebrate a birthday and had a fantastic time. Small intimate restaurant cosy but chic. Food was superb well cooked and beautifully presented. Staff attentive but not intrusive. Particularly recommend the sticky toffee pudd and amaretto ice cream. Excellent value for the money. Will definitely be returning. Parking is a little difficult recommend you use public car park on main road opposite the turning into High Street.
Karl Gilby, Stockport.





I have been to this establishment on several occasions now and it just seems to get better with each visit. Delightful food, wonderful wine, warm, comfortable atmosphere and very attentive staff. The evening a la carte is a must, however, we booked in for Sunday lunch last week and I must say it was fabulous! Absolute credit to the owners and staff, keep up the good work.
Sue, Tytherington





Excellent - one of the best meals we've had in the area. Looking forward to returning already :) Highly recommended.
Laura Bollington





service was very friendly and relaxed, the food was first class, will be going again.
Joanne HIndley




What a lovely restaurant in beautiful Bollington. Great food, presented beautifuly. It's modern british and not like any other restqaurant in the area, I will defo be back to try and squeeze in a pud!!
News
Chef Profile: Scott Oliver
06/06/2012 10:30:37

Hometown:

Stockport

Work experience:

Having found his vocation in life at the age of 13, Scott started his working life as a pot wash in a local Cheshire restaurant, through a school work experience programme Scott found himself a job as a part time Commis Chef at the Wycliffe......

more
Updates
Is this information about correct?
Please tell us about any omissions or mistakes on this page...
click here to submit an update.
If you own or run this venue and would like to get more customers from onionring...
click here