| | | |
| --- | --- | --- |
| | | |
Home > Restaurants > Cheshire > Knutsford Restaurants > Egerton Arms
Egerton Arms
British, Pub Grub, Classic, Traditional
[show 15 more photos]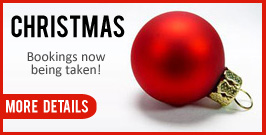 The Egerton Arms is a CAMRA award winning country pub (best pub of the season 2011), family run free house with old brass pumps, pool room, and a large 100 seater restaurant with a fully equipped modern kitchen. We have recently achieved a 5* rating from Cheshire East Council for cleanliness and hygiene inspection.
We are a child friendly and dog friendly pub (restricted areas and on a lead please) with a swing and a slide in the garden and a selection of children's toys to keep everyone happy - click
here
to view the childrens menu.
We have 3 open fireplaces and numerous old beams giving the pub an olde worlde style and a good laid back friendly atmosphere. Flowers are provided by Sylvia Hague the leading fake flower designer in the UK.
Guest Beers are local from Tatton brewery and Red Willow in Macclesfield and Hedge Hopper from Mobberley with house bitters being Well's Bombardier and Golden Pippin from Skipton brewery; click
here
to view our CAMRA award for best pub of the season 2011.
We have a bi-weekly quiz and a traditional jazz night once a month. We seasonally have Pie Week and International Sausage Week specials and have a 'Moules frites Night for £5' every Wednesday. Bookings essential.
Contact Details
Knutsford Road, Chelford
Knutsford Cheshire . SK11 9BB

01625 861366
Say "Mel from Onionring sent me"
Opening Hours
| | |
| --- | --- |
| Monday | 12:00pm - 11:00pm |
| Tuesday | 12:00pm - 11:00pm |
| Wednesday | 12:00pm - 11:00pm |
| Thursday | 12:00pm - 11:00pm |
| Friday | 12:00pm - 11:00pm |
| Saturday | 12:00pm - 11:00pm |
| Sunday | 12:00pm - 10:30pm |
Facilities
Parking is in a
car park
. Gluten Free Dishes Available. Outside Seating. Disabled Toilets. Licensed. Private Parties. Takeaway Service. Children's High Chairs. Children's Menu Available.
Gift Vouchers Available - click here to order online
. Gluten Free Options.





Offers
Events
December
1

Sunday 01 December 2013 to Tuesday 31 December 2013

We are now taking bookings for Christmas 2013. As usual there are 2 menus available. The office parties menu will be served through December and start at the reduced price of £17.95. Our Christmas Day menu is priced at £54.95 per person (Children under 12 £25) and will be available in 3 sittings from 12:00 - 14:00, 13 - 15:00 and 14:30 - 16:40. Book now to avoid disappointment.

<

CLICK HERE FOR MORE INFORMATION AND TO BOOK

>

December
31

Tuesday 31 December 2013

Celebrate New Years Eve at the Egerton Arms! With X-Factor karaoke and dancing, it's a great way to welcome in the new year. 7.30pm start, £25 per person including buffet (hot pots and curry etc) and a glass of bubbly or mulled cider/wine. £10 per child (under 12) – carriages 1am.

<CLICK HERE FOR MORE INFORMATION AND TO BOOK>




Recommendations
Louise Macclesfield
5





Always excellent food and service. Lovely!
Ed Brown Marton
201/11/12 - a birthday meal for five. Staff were friendly, welcoming, attentive and the food tasty, timely and well priced.
I'm a regular visitor - Jeremy and his team have continued to raise the standards of both the food, service and now delicatessen on site over the last three years..
I would definitely reccommend the Egerton Arms to those seeking well cooked food, in comfortable surroundings, that is competitively priced and centrally located. Small enough for two, big enough for twenty two
Sarah williams middlewich





Fantastic pub would recommend for any occasion
Macclesfield





Enjoyed a great meal at Wednesday night Moules & Frites. Great value, great food, great pub - keep up the good work Jeremy & team.
John McKenzie Northwich





An excellent meal - too full after starters and main courses for pudding - and a great beer selection. Great to see a pub that isn't a chain and has some real character, with very friendly staff as well.
What attracted us for our first visit was the residency of magician Ken Kelly. He was absolutely amazing, and we couldn't believe the magic he performed before our eyes and inside our closed hands. It made for an incredible atmosphere and entertainment without ever interrupting the meal.
Warrington





One sentence.....Second to none
Julie Formby





We had a family birthday lunch here in November for my Mother who is gluten free. She rang prior to the day to explain that she was limited in what she can eat . When we arrived Jeremy remembered her call and spent time with her discussing what she could have. It was the first time ever that Mum had more than one thing to choose and there were three gluten free desserts on offer! The Sunday lunch was delicious and Jeremy and all the staff were lovely. We then went again a few days before Christmas and had another beautiful meal - beer battered fish and chips to die for! The fires were roaring the staff attentive the food divine. I'm writing this review now as we are back there for lunch today and have no doubt it will not disappoint .
Margaret and Ged





Hi, we would like to thank you for making our 40th wedding celebrations so memorable. We all had a wonderful meal with excellent service in a warm and cosy atmosphere. All our party of friends and family commented on the quality of the food and the unhurried friendly service which allowed us to feel at home, chatting and eating at our leisure. Thank you and your staff so much for allowing us to progress through the meal at our own pace, even though you were obviously very busy. We will certainly recommend your restaurant to others and return ourselves in the near future.
Natalie Stockport





Visited the Egerton Arms today 07/01/12. Celebrated my father in laws birthday and had my 2 yr old with me who doesnt like being restrained in a high chair! The pub provides a play corner with lots of toys and books to keep little ones occupied. The food was lovely and again provided a child's knife and fork. This place really caters for families with young children. Would definitely recommend.
Mike - Cheadle Hulme





First class from start to finish. Excellent food & drinks, and perhaps most importantly, excellent vfm. Will return again soon.
Tim Churchill - Alderley Edge





Just had Sunday lunch with the family at the Egerton Arms for the first time - fantastic food and service - a really great pub - the owner Jeremy is very welcoming which makes for a great atmosphere - a really nice change from the bland chain pubs.
TWild




Had a lovely saturday lunch. Food of a good standard, reasonably priced. Nice decked area outside. Will be returning!
jane Stockport





Called on spec with 2 generations of my family. The food was fantastic and the staff were very helpful. Nothing was too much trouble.
Very good meal and will certainly call again.
Kel, Knutsford





Tasked with finding somewhere to eat Saturday evening I was revisiting websites of places I had heard of / been to. When I found The Egerton Arms I was pleasantly surprised to find not only was it no longer part of the Chef and Brewer chain, but also it served real ales (something my companion has a particular interest in).
The website is fresh, informative and user friendly - and the menu looked delightful with a wide range of dishes to suit every palate and pocket.
Our experience of the Egerton Arms was wonderful. - The polite, friendly young man on the telephone when I enquired about booking (and who subsequently remembered me when we arrived at the bar) set the standard. All the staff were attentive without being intrusive - Jessica, our waitress, was bright and bubbly.
The mark of a good owner-run establishment, Jeremy and Anne serve their guests and stop to advise on the specials; remember your name; deliver your meals with a smile and a word about their origin; make an effort to give you the impression of being among friends.
The food was beatifully presented; cooked to perfection; wonderfully tasty.
Big fish and chips - which really was BIG.
Sausages on fresh bubble and squeak with gravy and a yorkie pud - delicious.
To finish - Cheshire Farms ice cream... rich, creamy and flavoursome.
HIGHLY recommended by both of us - a definite on my list of 'must go agains'.
Denise, Swanwick, Derbyshire





What a lovely place! We chanced upon the Egerton Arms at Chelford looking for a country pub and a decent meal, and we found just that. The atmosphere and decor are full of true country charm and character, not the 'buy your character off the shelf' kind found in so many pub chains. The welcome was genuine from a young and freindly staff and the food was excellent.
I had the breast of free range chargrilled chicken and it was flavoursome & succulent and my husband chose the mexican burger. As he said, of all the burgers in all the pubs he's had - the burger at the Egerton Arms was in a different league!
The food is honest, fresh and the menu is full of the kind of dishes we like to eat.
The owner, Jeremy is charming and enthusiastic and visible - always a bonus!
I can recommend the Egerton Arms to anyone looking for good, frshly cooked food in a friendly and relaxed environment - with a bill at the end that wont leave you gasping for air.
lucy lewis . Handforth
absolutely fantastic !!! We booked early for the mussel night which is Wednesday. Both my friend and i had the Thai mussels which were lovely especially the sugar snaps.
Fantastic friendly service and great value for money .
Book now you wont be disappointed !
Mr B Stockport





We've been visiting this pub for some time now - probably since around the time the new landlord took over - and it's always been excellent. We've come for weekday lunches, Sunday afternoons, and the quiz night.
On every occasion the food has been tasty and well-priced, there have been some very nice beers, and the welcome from the staff has always been friendly and helpful.
The quiz night is always very entertaining, with 'Lord Ted' being a fantastic quizmaster (good range of topics and not too difficult).When we were at the last quiz night there must have been over 120 people in the pub, making for an excellent atmosphere. Highly recommended. And watch out for pie week!
Sarah Chelford
This is my local pub and we have been for many meals.
Mothers day was our last visit.
Very tasty food, great atmosphere, lovely open fires and reasonable prices.
Chris, Chelford





Excellent! Great food, great atmosphere and a good selection of beers. Highly recommended!
James, Chester





Great food, big portions and good price. Good selection or real ales. New landlord has refurbished the interior so much more homely and 3 open fire places keep it warm.
Paul, Ollerton




A very busy Easter Monday lunchtime was handled with style and great humour by the frendliest staff we have met in years. The pub is local to us and we had given up going after the disasters of the previous management. What a great transformation! Good food and atmosphere. Beer was kept well too. Well done Jeremy Hague.
Keith




Had lunch there today and it was excellent. Beer was good too. This is now privately owned after becoming a shambles under Chef & Brewer ownership. The new owner is certainly getting to grips with the place and his enthusiasm rubs off on his staff, who are extremely friendly. I wish them every success. We will be visiting again - for sure.
Updates
Is this information about correct?
Please tell us about any omissions or mistakes on this page...
click here to submit an update.
If you own or run this venue and would like to get more customers from onionring...
click here