| | | |
| --- | --- | --- |
| | | |
Home > Restaurants > Cheshire > Bramhall Restaurants > Olivers Restaurant
Olivers Restaurant
Contemporary, British
[show 16 more photos]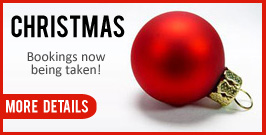 In 1978 my uncle opened a small bistro in Macclesfield called Olivers… The formula was simple: locally sourced quality ingredients, beautifully cooked and presented, served with the knowledge and attention to detail that it deserved. Three decades later, tastes and expectations have changed, but these values are still the foundation on which I base my restaurant.
The independent restaurant is now a rare breed, which makes me, as a restaurateur, even more determined to create something special and unique, following the tradition set out by my uncle when he first started all those years ago.
Our philosophy is straight forward: a concise menu and wine list, carefully chosen dishes and wines which allow us to consistently deliver quality and individualism which you will not find on the high street. The brasserie style conveys the relaxed and informal approach you would expect from a neighbourhood restaurant, matched with the high standards from our experienced kitchen and restaurant team.
All our menus change with the seasons, utilising the very best produce available at the time. The main menu is a showcase for our à la carte dishes, carefully crafted to create exciting flavours with colourful presentation. The fixed price lunch and evening menus are the core of our offering, which combines quality, imagination and exceptional value all year round. The express lunch menu, which includes a complimentary drink, is ideal for those in business or pushed for time. Sunday lunch is a real family occasion, so alongside our competitively priced set lunch we have the "little Olivers" menu for the children. Our daily specials, created by the head chef from market fresh produce, give the menu variety and constant change.
To make a reservation please call our reservation line 0161 440 8715 between 10am-3pm and 6.30pm-9.30pm Tuesday to Saturday (between 10am-4pm on Sundays).
We regret that reservations cannot be taken via email.
Gift vouchers make the ideal present for family, friends and colleagues. They may be used at any time and are available in any denomination. Olivers gift vouchers can be purchased by telephone with a debit or credit card. Please call us to have Olivers gift vouchers sent to you in the post.
We look forward to welcoming you soon at Olivers!
James, Proprietor.

---

This venue can cater for functions and events...find out more

Find the best deals for Hotels in Bramhall...click here
Naomi, Didsbury
...Had a wonderful meal here on Sunday. Lovely relaxed atmosphere, attentive staff and the food was
EXCELLENT
! We had the roast beef and the roast lamb which were both delicious. The little touches of complimentary bread and oil together with the petits fours at the end of the meal made for......
Contact Details
547 Chester Rd
Woodford, Cheshire . SK7 1PR

0871 977 4319
Say "Mel from Onionring sent me"
Don't like 0871?
Opening Hours
| | |
| --- | --- |
| Monday | Closed |
| Tuesday | 1200-1400/1830-2130 |
| Wednesday | 1200-1400/1830-2130 |
| Thursday | 1200-1400/1830-2130 |
| Friday | 1200-1400/1830-2130 |
| Saturday | 1200-1400/1830-2130 |
| Sunday | 1200-1500 |
Facilities





Events
November
26
Tuesday 26 November 2013 to Sunday 22 December 2013
Why not celebrate Christmas this year at Olivers? With a festive party menu, the Christmas Eve feast or New Years Eve; there is something for everyone at Olivers! To reserve your Christmas Party, please telephone 0161-440-8715 to check availability and then return the attached booking form with your menu selection & deposit** at the earliest opportunity to confirm your booking.
<
CLICK HERE FOR MORE INFORMATION AND TO BOOK
>
Recommendations
Naomi, Didsbury





Had a wonderful meal here on Sunday. Lovely relaxed atmosphere, attentive staff and the food was EXCELLENT! We had the roast beef and the roast lamb which were both delicious. The little touches of complimentary bread and oil together with the petits fours at the end of the meal made for a very enjoyable dining experience. Would definitely recommend as very reasonably priced for very nice quality food.
Ruth Malcolm, Stockport





My mum had a 2 for 1 voucher for Olivers Restaurant and we just turned up at lunchtime on Tuesday. Had a table by the window, and were brought some delicious bread, dip and flavoured butter to whet our appetite. Mum had the duck. It was delicious and there was so much she could not finish it. I had the vegetarian option. The pastry was so light and delicious, beautifully cooked (no burnt bits) and it was delicious. I am a bit fed up of restaurants giving vegetarians only aubergine dishes, it was lovely to see that there was a starter and a main with no aubergine in sight. Mainly my praise goes to the delicious flavours of the food,and the beautiful presentation. This is our third visit, twice for lunch and once in the evening and each time we have not been disappointed by the atmosphere, service and good food.
David Pearce





On the occasion of my wife's special birthday we wanted to celebrate the occasion together with our closest friends at a tried & trusted venue.
From past dining experiences we were anyway confident about the capabilities of Olivers Restaurant to deliver a high standard of food and service in order to cater comfortably for all 12 of guests who joined us on the night.
I can therefore gladly state that our good satisfaction was also matched - at the end of the evening - by all of the guests with some very complimentary remarks made about our choice of venue.
Daniel Bramhall





Five of us went to Olivers on Sunday 31/7/11 and had a fantastic time. The roast beef and Yorkshire pudding was beautiful and the dessert of Sticky Toffee pudding was the perfect way to finish. The staff were friendly and attentive. The food is high quality and very reasonably priced with mains at £9.95 and desserts for £3.95. I would definitely recommend Olivers to anyone.
Jo-Anne - Alderley Edge





My boyfriend and I visited Olivers Friday 16th July 2010. I arrived early so I could peruse the menu at my leisure and enjoy a glass of wine. At this juncture I should inform you it does take me a while to decide!! I had already printed off the menus at lunch time and read the menus several times already and to be truthful could have eaten everything, so I thought I had better at least try to narrow down my choices to at least 6!! So my boyfriend (who is now use to this persuing) may avoid being mildly vexated that even after at least a couple of hours careful consideration I was still no further forward. Anyway, I did eventually choose and went for just a main course of chicken breast, goats cheese, basil and sun dried tomato farce, smoked bacon rosti, charred courgettes, cherry tomato compote. My boyfriend had roasted monkfish in parma ham, orange pomme puree, broad beans, asparagus, candied lemon, caper & chorizo butter sauce. Well!! All I can say is that, since moving to Cheshire from Derbyshire 3 years ago, I have been subjected to, not only, rubbish service, average food (at best), over inflated prices and people who if smiled at all their miserable faces may crack! Not in this place, OH NO! The food was stunning, every flavour bouncing off each other without masking it, staff smiled! Were attentive without being invasive. It was the BEST meal without the shadow of a doubt I have had in a long time. It was no more expensive than some of the average places we have eaten, the wine we chose was fine. Well worth a visit - I sincerely wish you all the best of luck in trying to choose which of the sublime dishes to eat!! Whichever you choose I am sure will blow you away. One comment: - I would like to see more choice of wines - but better a few decent ones than loads that make your tongue curl or your purse show signs of restraint!!
Nick, Heald Green





This was our first visit and we were extremely impressed. The menu and wine list are not huge but let's face you don't want to spend hours pouring over a an inch thick menu when you go out! Food and wine top quality. The staff were friendly and attentive without being overbearing. Very well priced as well. Excellent all round.
Chris Staley Macclesfield
Olivers has to be the finest restaurant in the Macclesfield/Wilmslow area . The food is superb, staff friendly and the prices are competitive. I would advise anyone young or old to try this restaurant.
Damian Woodford Cheshire





We tend to go to Oliver's several times a year. It is our local village restaurant and we are so lucky as what a cracking place it is to have so close. Although not extensive, the menu is excellent and every dish is very nice. The staff are always friendly and will do everything to make sure you have a superb meal. The restaurant has recently been refurbished and extended (not that we felt that there was much wrong with it previously). However, the new looks gives Oliver's a very up to date modern feel, while still retaining the exclusive and friendly atmosphere. I would say it is as good as the 39 Steps and Moss Nook, two of our other favourite places. Oliver's is one of Cheshire best kept secrets, highly recommended.
Stockport





As usual the food and service was exemplary. After looking around the whole of Bramhall Village and being thoroughly uninspired we visited the only restaurant guaranteed to deliver every time. Only a small menu but each but still spoilt for choice. This restaurant caters for all with contemporary British dished with a 'Michelin star' twist. Please try the sticky toffee pudding - I would rate it the best in the country! And the crumble topping has a crunch to die for...
A. Thomas, Wilmslow





I made reservations at Olivers based on reviews on Onionring.co.uk, but was hesitant as my friends hadn't heard of Olivers. I am *so* glad we went. Olivers is simply the nicest restaurant I've been to in the Wilmslow/Alderly area. It was warm and intimate. The service was friendly and curteous. And the food was gorgeous. My dinner party and I were extremely pleased!! We will definitely be going back.
Updates
Is this information about correct?
Please tell us about any omissions or mistakes on this page...
click here to submit an update.
If you own or run this venue and would like to get more customers from onionring...
click here