Home > Restaurants > Manchester > Hazel Grove Restaurants > Elvis' Kitchen
Elvis' Kitchen
American
Located in beautiful Hazel Grove, on the borders of south east Manchester, North Cheshire and North Derbyshire, renowned as an area with many local places of interest and natural beauty.The restaurant is run by the husband and wife team of Dyan and David Elliott. Dyan being the perfect front of house host that everyone knows and loves with David being the artistic, creative and sometimes temperamental Chef de Cuisine having cultivated his skills after winning 'Master Chef of the Year' on the BBC in 1983 and worked in famous restaurants throughout the country.
The restaurant offers a fantastic menu with a comprehensive range of dishes from The Kings legendary spare ribs to seafood, burgers and platters to share. The whole restaurant has been recently refitted and offers something for everyone, whether it is a lunch for 2 or a large family celebration – our spacious restaurant is the place to be!
Good times, great food, and original rock 'n' roll memorabilia provides a fantastic environment for eating, drinking, and having fun and the service is always friendly and welcoming!
Children are well catered for at Elvis' Kitchen, our menu offers a wide variety of freshly cooked meals, soft drinks, fruit cocktails and speciality milkshakes for our younger guests to enjoy.
---

Find the best deals for Hotels in Hazel Grove...click here
Share this:
Contact Details
91a, Macclesfield Rd, Hazel Grove, Stockport, Cheshire . SK7 6DT


01625 404194
Say "Mel from Onionring sent me"
Vicky Hazel Grove
...Had the most amazing food again ,every time we have been we have tried different things and it never fails... Di and her staff are so welcoming and friendly and nothing is too much trouble can`t wait to go back!!!...
Opening Hours
| | |
| --- | --- |
| Monday | 1000-late |
| Tuesday | 1000-late |
| Wednesday | 1000-late |
| Thursday | 1000-late |
| Friday | 1000-late |
| Saturday | 1000-late |
| Sunday | 1000-late |
Facilities
Parking is in a car park. Licensed.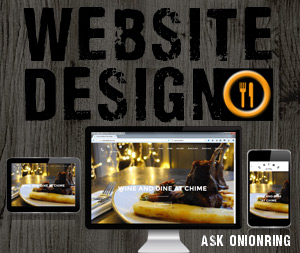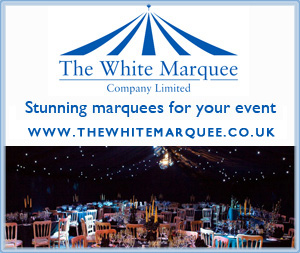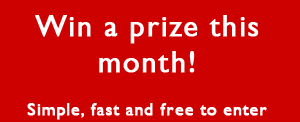 Recommendations
Vicky Hazel Grove





Had the most amazing food again ,every time we have been we have tried different things and it never fails... Di and her staff are so welcoming and friendly and nothing is too much trouble can`t wait to go back!!!
anne marie, chinley





Excellent food. Great staff. Really nice atmosphere. I'll be visiting again soon defo
Erica, Hazel Grove





Love this restaurant, I have visited a few times now and each time has been a great experience. The staff are very friendly and the food is great. The onion rings are the best ive ever had!
Dave Hart





I love this place and will return again
And again.
May even visit the newly opened Elvis's
kitchen in Didsbury.
Dave Hart





A fantastic place. We went on 27 jan 2013 for my birthday and it was just perfect. The food is excellent and they are not skinny with the portions so be warned. The staff are friendly and wonderful, we were well looked after.
We will be back Uh Uh Uh!
wannabeboop
Loved it here! Delicious food, good prices, friendly staff & fabulous 'experience' because of the restaurant's unique character & all the memorabilia inside...they also stock a gorgeus American brand of drink called 'schnapple' which I thought I'd never find in England! So glad I went & would highly recommend it...far better than American style chains such as Frankie's & Benny's!
Clare from Stockport





I visited this restaurant on a Sunday, I was greeted straight away by friendly staff. The Restaurant itself is clean, fabulously decorated and has a great atmosphere, we had a few cocktails and our tea. Food was delicious, I am quite fussy with food, but the waiter was more than helpful when I was choosing. The ribs were lovely! Overall great night out, thank you very much will be visiting again A***
Roger





Been several times, food excellent, staff great, recommend to everyone you won't be disappointed.
Jennie, Hazel Grove
Went for the first time this evening and will definitely be back. Food excellent, really tasty and huge portions. Service great too - the owner even took our cranky 6 month old for a cuddle so we could eat our burgers in peace! The ice cream sundaes sound amazing but unfortunately we were too full to be able to sample one............definitely will next time!
Wendy Chorley, Lancs





Visited Sat 13th October, this was the first time I had been to the Elvis Kitchen but it won't be the last! Wonderful experience, Elvis every where I looked, Good food, friendly staff and Elvis to listen to and look at while we ate, what more could you ask for! Place got really busy and atmosphere was great, hope they continue to do well.
Marie, Hazel Grove





Took the kids and father in law tonight at 5pm. Restaurant us lovely and not too adult in its decor! My youngest lived everything about it, especially the garlic bread and ice cream with marshmallows (not together, I hasten to add!) they even offered my eldest free sweets, even though he doesn't eat ice cream! Be warned, though, the portions are huge!
Rebecca, Hazel Grove





I visited with a friend on Saturday 1st September. The food, service and atmosphere were all brilliant. The ribs are highly recommended. My father visited Tuesday of this week and was also very impressed. I will be eating here again very soon !
Alan Cheadle Hulme
Had a really great evening here tonight - 7th Sept. Neil Diamond tribute event. Food and service were excellent, great atmosphere, very, very clean, and good value for money. Thank you Diane, we will be back soon.
Meredith, Macclesfield





A cracking restaurant! My husband and I enjoyed a great meal here, obviously home-cooked using fresh ingredients, and all served by the very friendly and accommodating owner, Diane. For those who remember the burgers at The Chicago Diner, try the stone-ground chilli burger at Elvis' Kitchen, it's as good, if not better!! We'll be back, without a doubt!
Updates
Is this information about correct?
Please tell us about any omissions or mistakes on this page...
click here to submit an update.
If you own or run this venue and would like to get more customers from onionring...
click here