| | | |
| --- | --- | --- |
| | | |
Home > Restaurants > Cheshire > Alderley Edge Restaurants > Alderley Restaurant
Alderley Restaurant
International, Modern
[show 9 more photos]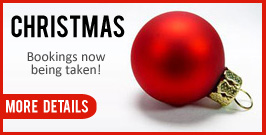 Alderley Edge Hotel now offers two very different eating experiences. The fine-dining Alderley Restaurant is now complemented by the relaxed alternative atmosphere of our new brasserie.
One is among the country's top 10 per cent of prestige eating places - serving classic, exceptionally stylish cuisine with flair, imagination, extravagant twists and a creative depth of flavour.
The other specialising in a new take on high-quality retro brasserie dishes, throughout the day and evening, in a more relaxed atmosphere.
Alderley Edge Hotel's reputation for innovative food just acquired a new dimension that rivals the attraction of its panoramic views over the beautiful Cheshire Plain and Derbyshire countryside.
Two cuisines, two eateries, two atmospheres … one kitchen team.
A very different experience.
---

This venue can cater for functions and events...find out more

This venue has accommodation for overnight stays...find out more
Onionring Review
...We were invited to try the market menu and were greeted with a warm and efficient welcome from the front of house staff & enjoyed a drink in the newly extended bar area whilst we considered the menu. The menu changes daily and features the best of what is in season and locally sourced. Compliments......
Opening Hours
| | |
| --- | --- |
| Monday | 12-2, 7-10pm |
| Tuesday | 12-2, 7-10pm |
| Wednesday | 12-2, 7-10pm |
| Thursday | 12-2, 7-10pm |
| Friday | 12-2, 7-10pm |
| Saturday | 12-2, 7-10pm |
| Sunday | 12-4pm |
Facilities





Offers
Events
December
1
Sunday 01 December 2013 to Tuesday 31 December 2013
A Warm and Festive Welcome from everyone at Alderley Edge Hotel! Christmas is a time for relaxation, enjoyment and indulgence, so let Alderley Edge Hotel with an enviable reputation for food and service help you celebrate. Simply forget about preparing meals, organising parties or cooking Christmas dinner - we can look after your every need. Host a lunch, dinner or private party here, and enjoy the company of your guests while we take care of everything, from food and drink to entertainment...
<
CLICK HERE FOR MORE INFORMATION AND TO BOOK
>
Recommendations
Onionring Review





We were invited to try the market menu and were greeted with a warm and efficient welcome from the front of house staff & enjoyed a drink in the newly extended bar area whilst we considered the menu. The menu changes daily and features the best of what is in season and locally sourced.
Compliments of the chef we (and, we noticed from a little nosying, all the other diners) were treated to a butternut squash & parmesan cheese amuse bouche - a delicious start, light & airy, with a bit pf punch added by roasted pumpkin seeds. We were left enjoying the homemade, warm basket of bread whilst we eagerly awaited our starters.

I opted for the tasting plate of seafood to start and was not disappointed. The scallops were tender, which balanced well against the crisp coating of the crab croquettes. I stole a taste of my partner's cappuccino of white bean and parsnip which was divine & I was assured that the poussin leg provided some delightful extra texture and depth to the dish (it was, alas, too good for me to be allowed to pinch any of that!!).
The restaurant was surprisingly busy for a Tuesday night, nevertheless we were waited on attentively throughout the meal and generally felt that the service was excellent. After considering the menu, I had chosen the roast fillet of black bream and I wouldn't hesitate to recommend it. The skin had been roasted to a wonderful crisp finish which was in perfect contrast to the tender, delicate flesh of the bream itself. The dish was balanced perfectly by the sweetly spiced dressing. The other half chose the braised ox cheek which he assured me was a hearty, rich dish complimented by the sweetness of the accompanying vegetables.
We were then treated to a delicious cherry compote with an earl grey mousse - a very unusual and delightful pre-cursor to the dessert.
For my dessert I'd chosen the melting ginger pudding, which honestly has to be up there as one of the best desserts I've ever had (and I'm pretty big on desserts!!). The ginger flavour was subtle at first, but developed as the warm, moist pudding melted in my mouth. Delicious! My partner had chosen the soufflé and he was also suitably impressed, the wild berries were sharp in taste and worked well with the soufflé.

It would be remiss not to mention the fine bottle of wine that we enjoyed with our meal. We shared the 2009 Chilean chardonnay, a delightfully smooth bottle and a perfect accompaniment to our food.
Coffee was served with delicious petit fours and sugar coated pistachios - this along with the added little extras we'd enjoyed throughout the meal compliments of the chef, served to make the meal a really special experience and both of us felt that we had been very pleasantly spoilt during the night. The restaurant has a relaxed atmosphere, but the impeccable service, food and the special little touches that we enjoyed throughout served to create an ambience that exuded a little bit of luxury.
The market menu is priced at £29.95 p.p. not including coffee or wine - worth every penny & highly recommended, at that price its definitely not a place just for a special treat – located above Alderley the restaurant and the market menu certainly do have the 'Edge'!
Sally, Wilmslow





Wow - just returned from a wonderful Sunday lunch here. Service, food & atmosphere second to none. Such a lovely experience and amazing value.
Chris, Macclesfield





I've eaten in many so-called 'world renowned restaurants' but The Alderley Edge Hotel is finally an eating experience that can live up to the claim.
Located in an attractive, secluded spot in Alderley the restaurant has a calm and peaceful air and sets the diner immediately at ease.
The menu is imaginative and offers a many more choices than is usual. The chef demonstrated a talent for subtle, complimentary flavour combinations in beautifully presented dishes that are as pleasing to look at as they are in texture and flavour.
A healthy inclusion of local produce kept just the right level of traditional English food coupled with European technique and adventure.
The dessert choice was another reason to celebrate this first class menu with hand made combinations of perfectly balanced confection and the addition of surprisingly rewarding savoury desserts. With an exhaustive list of high quality 'locally' produced fair.
The waiting staff were well presented and expert in their delivery and didn't intrude on what I consider to be one of the best dining experiences I have had to date.
I'm conscious that this glowing review might seem a little OTT but can assure the reader that I have no connection with the restaurant or any of the staff. I am a normal passing trade customer and paid full price for my meal.
Tis-kit; High Peak





To be frank I can be rather fussy when it comes to food and consequntly I am frequntly disappointed following restaurant visits. The Alderley Edge however actually exceeded my expectations. Perfect service and absolutely divine food. This is the place to go for a special experience; one of the finest meals I've had in this country.
Updates
Is this information about correct?
Please tell us about any omissions or mistakes on this page...
click here to submit an update.
If you own or run this venue and would like to get more customers from onionring...
click here