Home > Restaurants > Cheshire > Lymm Restaurants > Chilli Club
Chilli Club
Thai
Two quality Thai restaurants conveniently located in Lymm village and Altrincham town centre. Serving authentic Thai food prepared by quality Thai chefs following authentic Thai recipes. Service with a Thai smile!! by helpful and friendly staff.
* Extensive a la carte, set menus and banquet meals.
* Sunday and weekday lunchtime specials - Great Sunday buffet lunch.
* Takeaway service
* IDEAL FOR PARTIES, FUNCTIONS, BUSINESS, SPECIAL OCCASIONS.
Our pleasure to serve you --- children welcome.
---

Find the best deals for Hotels in Lymm...click here
Share this:
Contact Details
Thirlmere Lodge, Rectory Lane, Lymm, Cheshire . WA13 0AQ


0871 978 4175
Say "Mel from Onionring sent me"
Barbara Walshaw
...My partner and I had a meal at the Thai last night. It was absolutly delicious, one of the best meals we have had for a long while. The taste and texture of the food was perfect. Service was good. ...
Opening Hours
| | |
| --- | --- |
| Monday | 11.30-2.30pm, 6-11pm |
| Tuesday | 11.30-2.30pm, 6-11pm |
| Wednesday | 11.30-2.30pm, 6-11pm |
| Thursday | 11.30-2.30pm, 6-11pm |
| Friday | 11.30-2.30pm, 6-11pm |
| Saturday | 11.30-2.30pm, 6-11pm |
| Sunday | 12-3.30pm, 6-11pm |
Facilities
Disabled Toilets. Licensed. Private Parties. Takeaway Service. Children's High Chairs.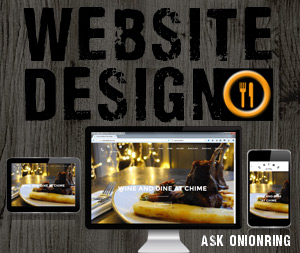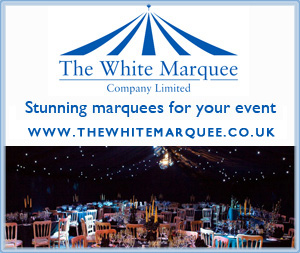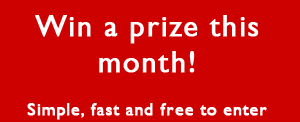 Recommendations
Barbara Walshaw





My partner and I had a meal at the Thai last night. It was absolutly delicious, one of the best meals we have had for a long while. The taste and texture of the food was perfect. Service was good.
rachel



food always excellent- sunday buffet well worth while. just wish they would stop adding the extra vat rate on the bill(its been over a year now!)
Karl





We have visited the Chilli club regularly for over two years. The food is quite simply delicious. It is always freshly cooked, and extremely tasty. The staff are very friendly,yet never intrusive. The price is fair considering the great food on offer. Try the spicy noodles with beef..truly scumptious!
Saul
Great main food at evening service and lunch service. They have pictures by each dish so its clearer to know what it will look like on the plate.The staff are efficient and friendly. when my dad dropped his knife. Within a blink of an eye a staff member had appeared with a replacement. The atmosphere was calm and quiet. Although given what I said about the food their dessert menu could be better. it's either fried food or ice cream and the cream is from a can. Not my choice of cream. but I would give it 9/10 on the whole.
Greg, Hale





We've been visiting the Chilli Club in both Lymm and Altrincham for years and they have been consistently fantastic. Beautiful food and lovely friendly staff. The restaurant I recommend to everyone!
Anji, Lymm
The food at Chilli Club in Lymm is consistently spot on. Would recommend to all lovers of Thai food. The king prawn thai salad is out of this world, as is the hot thick red curry!! I am addicted.
Sam, Hollins Green





Easily the best restaurant in Lymm. Staff are always very friendly, and I've never had anything here that wasn't delicious!
Laura Davenport, Cheshire
It was great! it was a birthday family meal for me and whaen the found out it was my birthday they gave me a ice - cream cake it was fab!!!!! ezcellent service beautiful town for it too!! Thank you very much!!!
geoff carter warrington





I have been there many times, especially lunch time specials which are delicious and value for money, also the Sunday lunch buffet is a must with lots of variety of thai meals,and thai starters, also a lovely selection of fresh fruits and cakes. booking is advisable.
Philip Davies, Altrincham





Great Food, Very Clean, Good service, I have been going there for years, and also the Chilli Club in Altrincham & Lymm. highley recomended.
Kathy Stockton Heath





First visit for me, but my friend had been before.
What a lovely evening, the restaurant is so relaxing , and the staff are superb. The food was just brilliant ,and I would certainly eat here again.
gareth, lymm




we had heard extremely good reviews, and hadn't tried it so thought it would be a good idea if we did. and i am glad we did, we felt very welcome, the staff were very polite and helpful, even if they didn't speak much of the language of her majesty. the food was also a pleasure, however chinese is still the preferred option. i would recommend the chilli club to anyone, but watch out some of the dishes are quite spicy
Penny & Emyr, Lymm




We visited the Chilli Club for the first time with friends. The food was amazing. We opted for one of the banquets and we were all impressed by the quality and quantity. The service was fantastic too. We will definitely go again!!
Rob, Lymm





I can't seem to get enough of the chili club. Is often very quiet but is a very relaxing atmosphere. Don't forget they do takeaway too! Excellent value for money. And excellent food. Spicey thai red curry is very good. Also pad thai is real thing, but my favourite is the 'spicy thai noodles' which is a sort of spicey pad thai with chicken and lots of vegies. Also great for seafood and excellent crab! Highly Recommended!
John, Flixton





Just visited the Chilli Club and had the Sunday Buffet. Excellent food, great value, pleasant surroundings and first rate staff. Well worth the visit and would certainly go again.
amanda, warrington





Fantastic food, reasonable price set in a relaxing setting I would definitely recommend this restaurant.
Tony Warrington





Went to the Chilli Club for the first time on 17/11/2006 the food was amazing and the service was excellent.
All in all an excellent restaurant for all who enjoy quality food and service.
Linz L'pool





Hi had a very enjoyable evening and the food was excellent and reasonable priced. Staff our very friendly and service was great.
Pauline, Manchester





Very nice food, we had the beef green thai curry, my husband said it wasn't spicy enough for him but I really enjoyed it - Great Quality food! Starters were very nice too - thai fish cakes and spare ribs! Had to wait for service for about 10 minutes after our main course, they wern't really that busy either! Would go again though!!!
Ric from Lymm





Me and a friend went to the all you can eat buffet last sunday. Absolutely quality food and at £8 you cant grumble. Definitely going to make it a regular sunday thing!
Carolanne, Higher Whitley





Can't get enough of their Thai Green Chicken Curry! So impressed that I will buy 6 at a time and freeze them. BEWARE - it can be rather hot but just how I like it! Quite sparse decor and I do think new carpet (instead of tiles) / tablecloths etc. could help with the atmosphere.
MY FAVOURITE RESTAURANT / TAKEAWAY BY FAR. LONG MAY THEY REIGN!

Joanne, Appleton
Had a lovely meal here on Friday night! Service was very good,polite and friendly. Atmosphere was a little lacking as restaurant not very busy...weather was arctic though! Would definitely eat there again!
Keeley, Lymm
Had a fantastic meal in Lymm. We went for the banquet for two (set Menu B). Having been to Thailand on several occasions, this meal was as good and as authentic as it gets! Great food, good value for money and excellent service. Recommended!
JE, Warrington
Visited here on Sat 11th Feb. Made a reservation but didn't need to as there were some tables free.
Bright lighting didn't help the ambience.
The service started off well but went rather downhill. The food was nice though, but I've had better. (avoid the Fishcake starter - wasn't great, rather bland)
Barry
Me and the missus visited at Xmas for the first time on recommendation and thoroughly enjoyed our time there.
The staff are gracious and appear only to greet, take your order, serve your food and clear up which for me wins prizes.
The food itself was fantastic, presented well and spot on portion-wise.
The restaurant itself is fresh looking and spotless also not over fussy on it's decor
We definately plan to return.
Congratulations are in order for The Chilli Club.
Thanks.
Barry & Gillian
Eleanor, Warrington
The set lunch was rather limited (choice of two starters and two mains, but there was an extensive a la carte menu - *A new, even bigger lunch menu has recently been launched Nov 05). However, main menu was fantastic and the food itself truely wonderful - totally reminiscent of being in Thailand eating street food.
becky, warrington
Went without a reservation 7.00pm on a Saturday. Staff welcoming and very helpful. Chose 2 starters and 2 curries but were recommended to have one curry and a stir fry dish and share. Glad we took the recommendation, as the curry was enough for two. The food was really tasty, very subtle flavours in the stir fry and we chose the mild curry, which again was very flavoursome. They do take aways a well, so this is useful to know.

Updates
Is this information about correct?
Please tell us about any omissions or mistakes on this page...
click here to submit an update.
If you own or run this venue and would like to get more customers from onionring...
click here