| | | |
| --- | --- | --- |
| | | |
Home > Restaurants > Cheshire > Lymm Restaurants > La Boheme
La Boheme
French
[show 14 more photos]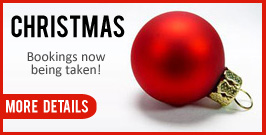 Fantastic restaurant serving French & European cuisine. Friendly staff and a good, extensive wine list.
The family owned restaurant is lead by Olivier Troalen, the head chef, and with his wife Adele, ably supported by an experienced team with a strong French influence in both the kitchen and the front of house.
La Boheme presents a traditional French Cuisine in an elegant and classically designed restaurant with a friendly and attentive service
Oliver has a passion to create and produce exquisite cuisine using fresh ingredients and all dishes are meticulously presented with delicious flavours and tailored accompliments.
amanda Flixton Manchester
...absolutely amazing!!!! The food was beautiful and cooked to perfection. The service was excellent and the environment was beautiful serene and so clean. I cannot fault anything and i cannot think of anywhere that i have been before that could equal it. LOVELY!!!!! ...
Contact Details
3, Mill Lane
Lymm, Cheshire . WA13 9SD

Tel: 01925 753657
Say "Mel from Onionring sent me"
Opening Hours
| | |
| --- | --- |
| Monday | 6-10pm |
| Tuesday | 12-2.30pm, 6-10pm |
| Wednesday | 12-2.30pm, 6-10pm |
| Thursday | 12-2.30pm, 6-10pm |
| Friday | 12-2.30pm, 6-10pm |
| Saturday | 6-10pm |
| Sunday | 12-9pm |
Facilities






Offers
Events
December
1

Sunday 01 December 2013 to Wednesday 01 January 2014

LUNCH/EARLY BIRD Lunch : 2 Courses £18.00/3 Courses £23.00 (Available 12.00 noon - 3.00pm- Monday to Friday) Early Bird: 2 Courses & Coffee £23.00 (Available 6 -7 pm Monday to Friday) DINNER 2 Courses £25.00/3 Courses £30.00 (6.00pm - 10.30pm) NB: Our restaurant will be closed Monday 30th December 2013 Thursday 2nd January 2014 Friday Lunch 3rd January 2014 Open as normal Friday 3rd January 2013 6.00pm

<

CLICK HERE FOR MORE INFORMATION AND TO BOOK

>

January
18

Saturday 18 January 2014

Improve your cooking skills! We commence with coffee, followed by the demonstration by Olivier of 6 dishes. A 3 Course meal & a glass of wine is provided, closing with a chat & any questions. You will be given a presentation folder showing all the recipes. Saturday 18th January 2014 at 12 noon.

<CLICK HERE FOR MORE INFORMATION AND TO BOOK>



January
20

Monday 20 January 2014

Improve your cooking skills! We commence with coffee, followed by the demonstration by Olivier of 6 dishes. A 3 Course meal & a glass of wine is provided, closing with a chat & any questions. You will be given a presentation folder showing all the recipes. Monday 20th January 2014 6pm

<CLICK HERE FOR MORE INFORMATION AND TO BOOK>



January
25

Saturday 25 January 2014

Improve your cooking skills! We commence with coffee, followed by the demonstration by Olivier of 6 dishes. A 3 Course meal & a glass of wine is provided, closing with a chat & any questions. You will be given a presentation folder showing all the recipes. Saturday 25th January 2014 at 12 noon.

<CLICK HERE FOR MORE INFORMATION AND TO BOOK>



January
27

Monday 27 January 2014

Improve your cooking skills! We commence with coffee, followed by the demonstration by Olivier of 6 dishes. A 3 Course meal & a glass of wine is provided, closing with a chat & any questions. You will be given a presentation folder showing all the recipes. Monday 27th January 2014 6pm.

<CLICK HERE FOR MORE INFORMATION AND TO BOOK>




Recommendations
amanda Flixton Manchester
0
absolutely amazing!!!! The food was beautiful and cooked to perfection. The service was excellent and the environment was beautiful serene and so clean. I cannot fault anything and i cannot think of anywhere that i have been before that could equal it. LOVELY!!!!!
Lesley Wilbourne, Warrington
5





My family took Mum to La Boheme on Saturday 2 November 2013 to celebrate her 80th birthday. What a special evening we had. The food was superb, the service excellent and Mum was made to feel like a queen. Top Class!
Fiona Atherton. Warrington
5





We visited for the first time yesterday on recommendation. The food, staff and ambience was exceptional. Highly recommended and very good value for money. Can't wait to visit again.
Paul, Stockport
4.5





My first visit and there will hopefully be many more. The food was excellent in both quality and presentation, the Scallops being particularly noteworthy of praise. The staff were very attentive and knowledgeable and although the table was required for a later booking there was no feeling of rush.
Ernst, The Netherlands
Have been to La Boheme several times now with my UK colleagues. Quality of the food is excellent, staff and service are great. Looking forward to my next visit and dinner. Best place in the area.
Kathryn Stockport
Once again we had a superb lunch last Sunday. The food was scrumptious and the staff were very attentive. A most enjoyable experience.
We had the 3 course special menu - would like to suggest revamping that menu now please. Many thanks.
D Craft Worsley




Had a fabulous meal here today for my mothers 80th birthday, 8 of us and not a single complaint, our first visit but will definitely not be our last. Excellent all round, loved it.
Neil from Wigan





What a fabulous establishment. Im always taken to this restaurant when a business contact is in the area. Have never been disappointed at the menu and have now started taking family to dine here. Cant wait for the next time my contact is back in the area. Although he pays, I always drive, cant have it all and eat the cake!
Paula from Warrington





An amazing all round experience. Great Ambiance. Excellent Service. Fantastic Food. What more could you ask for. Will definitely be re-visiting soon.
Roy Pemberton
My wife and I came on 11/06/2013 to celebrate our 30th Wedding Anniversary. Just to say we could not have picked a better restaurant, Fabulous food, attentive and friendly staff. Most of all a beautifully presented restaurant.
We shall return.
Angela hinde swinton
Beautiful meal. One of the best meals iv ever had. I had the fish cake starter(wow) followed by the pork which was so tender. This was mine and my husbands first visit. Cannot wait to come back
Pam cadishead





after a wonderful experience this lunchtime i am happy to say that the food menu, presentation and quality of food, is by far the best i have tasted in a long time, the staff are very nice and polite ,and my very best compliments go to the chef who provided us with excellent cuisine, every special attention to detail was met the food was amazing there is no doubt i will be dining at la boheme in the future . many thanks to everyone who made my lunch time very special
B D Hill, Wilmslow





Our favourite venue. We have been many, many times and the standard of food, service and value is unwavering. Always said we would love to spy on the kitchen and see how they manage to prepare so many dishes to such a high standard of cooking and presentation, so are delighted that we have managed to book a Cookery Demonstration for next month.
Dorothy Axon, Cheadle





Have eaten here many times and have never been disappointed but the scallops today were exceptional. Thank you for a falulous lunch
Jane Jones





We had a lovely meal at your restaurant back in August to celebrate my son and his girlfriend's fab exam results. Last weekend my son's girlfriend went to Paris and ate a chocolate fondant pudding - the same pudding she had eaten in your restaurant. She said the fondant she had eaten in Paris wasn't a patch on yours!
Robert leck, Ellesmere Port





Brought Mother here over from Spain for her Birthday and family get-together, the whole experience was fantastic - Food was Superb as was the Service. Not being a frequenter of Continental Cuisine I was initially a little dubious especially with some Grandchildren being involved ! But 'Everyone' was thrilled and all needs met with the Menu presented. There's little more I can add, but what a Great Choice - and chef. *We'll all be back for sure. Merci beaucoup.
Sue Edwards, Sandbach





Visited the La Boheme for the first time tonight, Monday, 27th August/12 for my Stepson's birthday. We thought it was fabulous, lovely soothing atmosphere, food was beautifully presented and tasted gorgeous, and the staff were balanced friendly/professional. All in all a great night, we will be back.
The EOW Club
Six of us meet at La Boheme for birthday's and Christmas treats, and every two or three weeks inbetween - it's all the reviews say.. fabulous food & service! Don't miss it!
KAREN & BARRY , URMSTON





My husbands b'day meal, food excellent,as was the service, would have preferred to wait longer between starter & main course. Cannot fault it otherwise. You get what you pay for.
Duncan & Susan, Burnage, Manchester





One word.....superb.
Eaten here on several occasions and absolutely love this restaurant. There again last night (13th June) for Duncan's 50th and it didn't disappoint once again.
Love it and can't wait to go again
Trevor and Susan - Manchester





First visit 28/05/2012.
Booked a romantic table for a romantic evening.
Perfect table, fantastic food, excellent service.
We will return soon, thank you for making the evening so special for us both.
Mrs Freda Smith





Having now retired after working in the high end of catering over many years found it difficult to find the right place for good food, service and price. I am a very fussy person as regards high standards etc but got to tell you this is the best place in Cheshire. Taken many different friends and family including big cruisers on QE2 who are difficult to please. Everyone here, from the waitress to the chef is spot on. Never found one single complaint and friends also love it. Menu very varied, staff helpful, tables beautiful laid, great attention to detail in presentation of food, La Boheme we love you, well done.
Mandy, Cadishead
I ate at La Boheme on Sunday with a group of 8 for my birthday and I can honestly say that there is nothing you can critise. The service was faultless, the food was out of this world and I will be going back soon, very soon!! Thanks to all the staff, and especially the chef for an excellent meal.
E Lee Leigh Lancs





We have dined here many times and the food and service are always outstanding the best restaurant for miles around, well done to all the staff.
Geoff Taylor





We have been many times and the quality and service always prove to be exceptional, every time. The staff they have are superb also with a friendly greeting before and during the meal, will definately be going back, because this restaurant is bucking the trend by consistantly being busy, day after day! Keep up the good work.
sandra tonge





been here many times and each time have really enjoyed it am going again tomrow cant wait
Barbara





We first ate here many years ago and today went for a family meal to celebrate Mums 80th birthday. The standard of food,service and presentation has never wavered: it is superb. For some of the party it was their first but not their last visit even though they live on the WIrral. The food was so good the table fell quiet whilst they ate which is certainly a first!!!!!
Allan Dyer Tintwistle





Superb! Hahve eaten here twice, both times with discerning guests and both times have not been disappointed withe the food, the service and the price. It is quite exceptional and we will be back!
Mark Scallan, Irlam





Have been to La Boheme many times and can honestly say i have never had a bad meal, better than some big names and Michelin star restaurants i have been too 10/10
Helsby





For that special meal when you know you will not be let down by poor food or service then this is definately the restaurant to come to. It is friendly with a great atmosphere and fantastic food. We only wish we lived closer.
Warrington





We went on Friday for the Early Bird menu...I had not been for 3 years and was pleasently surprised to see that the fantastic quality food, service and atmosphere has been maintained.
We had a great meal with no issues except we can't wait to go back...thoroughly recommended for any occasion. We dine out locally often and i travel around Europe so i know good quality food and service... This place knocks spots off The Church Green (visited last year) at 40% of the cost...
Katie





Me and my boyfriend came here for a meal around spring time,We really enjoyed the food and the atmosphere no annoying music being played and no babies around crying!!The food was perfect couldn't knock it will be back next month!!
Wes Woodward
All four of us thought the meal was wonderful. We are experienced diners but found quality of ingredients and service excellent.
9/10..!
May I suggest the cold bread rolls on the table are bland and a bit of a let down. Why not present a nice selection of warm rolls from a basket presented by a waiter.
I would have liked the waiter to have shaken out our napkin also.
Little points but then, in my opinion, you get 10/10 !! Unbeatable.
John, Northwich





Went to La Boheme for our 10th anniversary last week and was very pleased with our choice of restaurant for this special occasion. The food was fantastic, the atmosphere and staff were friendly, the service was great and for the overall standard, the bill was very reasonable. We were a little on the warm side, but other than that this restaurant scored high and we will definitely return and recommend to our friends and family. Thank you for a great evening!
Rachel from Sale





I have been going to La Boheme for approx twenty years now and I have never had a bad meal. I am celebrating my 40th birthday and have booked in to my favourite restaurant of all time on the 23rd July. The food is always excellent and the staff are always very friendly.
Anthony, Warrington





I took my wife here as was told by friends it was a great place to dine.... well great place was an understatement it was out of this world the food the staff the venue everything was perfect. The only down side I felt was they were a bit slow moving empty glasses off the table but hey when the restaraunt is that full you cant see an empty table that speaks for its self. I have rebooked for 9/07/11 with my wife and a friend. cant wait.
Steve, Altrincham
When to La Boheme a couple of weeks back with friends and was blown away by the quality of the food and the inventive menu. Service was fantastic too!! We'll definitely be returning soon!
Alison - Lymm, Cheshire





Excellent food, excellent service!!! Expensive, but worth it!!! 10 girls on a work evening out, on a Monday and all food came quickly, all at the same time, and time between courses was perfect. Lovely staff, amazing how they come in twos out of different directions to clear you table, it's an absolute art!! Staff are trained to a high standard it's a lovely place. Would recommend to anyone. I had the salmon for starter and lamb for a main £17.95 for 2 courses, early monday evening. The salmon was devine. The lamb was sensational!! I didn't want the dish to end, and the main course portion was perfect, I was comfortably full. 100% fantastic!!
Richard, Sale





Despite a very late booking a table was available less than an hour later.
The food and service were excellent and a varied menu, with knowledgeable staff.
Probably a better restaurant than the local competitor The Church Green for 40% of the price
Yvonne, Neville, Barbara Manchester
Dined many times at La Boheme each time excellent service and food fantastic.
Waitress Yvonne brilliant, see you soon.
Maureen Rowles Lymm 11/03/2011
We have recentley enjoyed a brilliant family get together lunch at the La Boheme, great day we did not want to leave, fantastic food, cooked to perfection and well presented by Oliver and co, and served by Adele and her competant team, we could not fault a thing, all eleven of us! excellant, well done everyone we will be back very soon!!
Mr Gayle, Manchester
Went with friends to celebrate wifes birthday,First class service, steak very tender and cooked to perfection,
M Rothwell, Lowton





After a poor eating experience a few weeks ago we returned on a complementary visit from Olivier the restaurant owner. This time the restaurant lived up to its reputation. First class food and exellent service. Thank you for a superb evening. We shall certainly eat with you again.
susan yates




Our 3rd visit to La Boheme, exceptionally high quality cuisine, thoroughly enjoyed our evening. Service fantastic also.
Lisa Paxman. Timperley





I've just been for a scrumptious meal at this highly recommended restaurant with my husband to celebrate his birthday. We thoroughly enjoyed the romantic atmosphere and will definitely be repeating the experience!
Caroline, Sale





15 of us visited La Boheme for my mother-in-law's 80th birthday in late May. Fabulous food served in a lovely environment by attentive but discreet staff. What more could we ask for - definitely a regular for the future.
Phil Topping, Runcorn
I thoroughly recommend La Boheme restaurant. Nine of our family gathered to celebrate my Mother's eightieth birthday and from the start of the evening to the very end we had a superb night. The food was excellent and the friendly, unobtrusive service helped to create a marvellous ambience. Thank you for a truly memorable night.
David, Altrincham





Eight of us dined at La Boheme sampling the Sunday menu - absolutely superb, every dish cooked to perfection, beautifully presented and professionally served. We will be back soon!
Mrs Tina Ward - Urmston





We visited on our 11th wedding anniversary last weekend 31.7.2010. From the moment we walked in the restaurant we were made welcome by the friendly staff. The service was excellent and the food was gorgeous!! Can't wait to visit again, thank you for a lovely evening!
Janet & John Marsh





We held our daughter's wedding reception at La Boheme on 31/7/2010 for 25 adults & four young children. We were in the small intimate room which was very light & airy and can only say the food was SUPERB. The service was excellent, very friendly staff and Adele was a star from first going along to arranging it and on the day. FABULOUS. Can't fault anything, will certainly return. For a small intimate family wedding I can highly recommend it. Many thanks for a wonderful day.
Benjamin Stewart ,Altrincham





I've been 4 time and going again this Thursday.The food is brilliant especially the steak and the Fondant Au Chocalat.The waiters are helpful and the general service is great.
Dawn Loring, Cardiff





I was in the Manchester area, staying with friends for the weekend. We came to La Boheme for dinner on Saturday night 08/05/2010. This was recommended by my friend as 'her favourite' restaurant. I was not disappointed in anyway. The surroundings, atmosphere, company and most importantly the menu and its execution were first class. Thoroughly enjoyable evening and wouldn't hesitate to return when next in the area
Nicola Newton, Warrington





My friend brought me here as a treat, as we are both `foodies`. It was a tantalising experience. Atmosphere warm and friendly. The staff made us feel very special and the food was orgasmic. Can`t wait to go again, in-fact booked a table to take my husband next time.
Nick and Christine
A group of us, 5 adults and 2 children, went to La Boheme as a treat. It was over 20 years since we'd last been. It was The Bollin in those days. The first point of contact was the bar and a young woman who gave the impression that she was far too good for the place and we weren't quite good enough. No smile, no pleasantries. When we got to the table everything changed. The staff were wonderful, the service was excellent and the food was magnificent. One of the waiters made a fuss of the children and they loved it. We will certainly be going again. Thanks to nearly all concerned.
kim byrne




1st time for everything n what a wonderful experience we had well worth the drive from the midlands Fantastic1
Liz Berry Appleton Warrington





I attended the cookery demonstration last night (22nd April) and it was magnificent. Second time I've been and I wasn't disappointed, Olivier was brilliant, thoroughly professional, competent and passionate about everything he does. We dined later and it was delicious. We had a lovely evening and would recommend it to anyone. All the staff made you feel very welcome and it really added to the whole event, we were able to have a long chat to Olivier, it was great to see someone so enthusiastic, Well Done!! and Thankyou once again. Liz Berry
nicola hutchinson





this is a fabulous restaurant food was wonderful we went with friends but have had to go back several times to take the rest of our friends i have no hesitation in recommending this restaurant to anyone
Tracy Daniels - Lymm





Been to la Boheme 3 times now and each time was as good if not better than the last, from the atmosphere,to the service everything excellent! We have taken and recommended la Boheme to our friends, looking forward to our next visit.
sam and stu from lymm





Best meal we have ever had, lovely restaurant, friendly staff, perfectly timed service, big car park, no negatives. came highly recommended to us and we will be recommending to others, cant wait to go again.
Bex Cadishead
Absolutely fantastic we have been 3 time since July 09 and have enjoyed every single visit. If you are looking for that extra special place the La Boheme is where you should be going.
Craig Powell, Lymm





I cannot recommend La Boheme enough, easily one of the best quality restaurants in Cheshire. Food quality is excellent and portion size is sometimes a little too large (for a change!), and what really makes the difference is the service. You get good service by default. Good food, good service, reasonably priced with a great atmosphere, and I write this after 6 visits during 2009 and I look forward to more in 2010!
Steve





Just wanted to put a post on here to say what a really great meal and warm friendly atmosphere there was at La Boheme. I looked around the north Cheshire area for somewhere a bit special, and following the other good reviews decided to choose here... I was most impressed with the whole evening, from excellent friendly service, good wine choices to fantastic food both for taste and presentation. Highly recommended!
josh





we ate here on the 12th Dec with 4 friends and it was superb... absolutley faultless.......
roll on next time
Sheila, Birchwood





This is our favourite restaurant. The food is superb, the staff are always friendly yet very professional, and the whole visit is a delight. We've been going for years now and have never been disappointed, and never expect to be!! We are looking forward to another Christmas Lunch there next week with our friends. Wherever we go throughout the UK, we try to find a restaurant which will compare with La Boheme, but have never found one yet. It is our 'yardstick' by which we judge other places.
Hilary





Reliably very very good, I personally think that the it is a shame that the excellent team here do not get the recognition that they deserve in the 'guides' ~ anyon that agrees could contact the GFG here: www.which.co.uk/reviews/good-food-guide/feedback
Locko....Flixton





Wow....we`ve driven past this place for years and took no notice....12 people went for a birthday meal and every single meal was excellent. Orders taken quickly and correctly, all meals arriving at the table together, then not too much pestering about `more drinks or how is the meal` as you can get in too many restaurants at the moment. Excellent service, quality food and very reasonable prices. Very strongly recommended and yes we will be back.
Simon Morgan,Altrincham





Visited this little gem of a place for the first time on 17/10/2009 with my Mum and partner to celebrate my birthday.Well,what a wonderful experience it was.The service was friendly and professional even though the place was packed!And that was at 6.45!! The food was superb,beautifully presented and delicious.We all tried little bits of each others meals,maybe not the 'done thing',but everything looked so good we just had to try it.The wine list was very extensive and informative too. As an ex-chef myself i have always worried about eating out,not knowing what to expect...and usually getting poor quality food at high prices,but i have to say,no worries like that at La Boheme.When we left at 9pm the restaurant was heaving and i paid the bill at the bar so our waitress could turn our table around quickly!!I could go on praising this place and its staff because i am just so so happy to have found a place to go for a fantastic meal out,without the niggling doubts as to whether the evening will end up in disappointment!! But i'll leave room for others to comment! Thanks to all of you for giving me a birthday to remember.We shall return,of that you can be sure!
pat, urmston
Went to the La Boheme on the recommendation of a friend. All I can say it was excellent, there were six of us in the party and everyone of us did not have a bad thing to say about anything. Its so good to know that at last we have found a restaurant nearly on our doorstep. This will definitely become a regular eating place. What can I say about the staff, absolutely wonderful, nothing was too much trouble and you certainly did not feel you were being rushed. Well done L Boheme!!
E Manchester





La Boheme is always fantastic and excellent value for the standard of food that you get. We try to visit as often as possible and have never been disappointed.
Angela Robinson





All I can say is 'scrumptious' a total delight and absolutely great value for money. I would recommend to anyone and have done so. Gorgeous....
Judith, Cheshire





We've eaten here many times and have never been disappointed. The staff are attentive and friendly and can't do enough for us, especially when we take our little boy with us.
The food is excellent & we've also gone to one of the cooking demo's done by Olivier, the chef - highly recommend going to one of these if you're interested in food, it's very entertaining, very informative & you get a lovely meal at the end of it.
Iain helsby




Overall a very nice dining experience. This was our first visit and probably won't be the last. Food was excellent. I had king scallops to start and probably the best veal I've ever tasted for my main. My partner started with a lagostine bisque and the duck for her main, both very nice. Good selection of wines, fairly reasonably priced. The only thing that let it slightly was the service. It wasn't bad but I think there is significant room for improvement. Waiting on staff were pleasant but the restaurant manager was a little to arrogant for my liking!
Ian





Although this restaurant is a bit off the foodie trail (they haven't found it yet!) the food is consistently excellent and they have some very good value wines
Kath, Northwich, Cheshire





I haven't visited this restaurant for years, not since it was The Bollin. What a difference! The restaurant has a calm, relaxed atmosphere, the staff were pleasant and attentive, and the food? Fabulous! I will definitely return.
Yar yar





We celebrated our wedding anniversary at La Boheme. We arrived at 7:30 and had a drink in the bar, which had a great atmosphere. The Staff were very friendly. We ate in the restaurant which was fantastic. The food was excellent, the Staff were courteous and the atmosphere was superb!
I vowed to go at least once a month, however on reflection I decided not to. Why? because the restaurant was so good that I would not know where to go for that special occasion!!!!
A most excellent culinary experience....well done
Neil, Warrington





It was my first visit to La Boheme but after booking, I was told by several friends how good the food was. When we arrived we were brought a plate of sample dishes to try whilst we chose our meal. The place was packed out at 6.30pm on a Thursday which is a good sign and we were not disappointed. I had the Gratin De La Mer De La Belle Normandie for starter, followed by Le Magret De La Boheme and I can honestly say it was one of the best meals I've had to date. Highly recommended and the early bird special was really good value!!!

Janice Hodson





My favourite place always excellent service excellent food and atmosphere sophisticated.What more can one say.
Paul Warrington





La Boheme just gets better & better,nine years on and the dining experience is just fantastic .
Food ambience & service are unrivalled !
Kathy -Stockton Heath




We had a wonderful evening. The food was superb and the atmosphere lovely. Will certainly visit again .
Mrs Lowe Garswood Nr.Wigan





What a lovely place this is to dine. My husband booked a table for four us for my birthday the Food was excellent, the staff were polite,friendly and very attentive excellent all around will definitely book again.
Tony Middlewich





We visited La Boheme on Saturday 24th January 2009, what can i say, this place is fantastic, the atmosphere, setting, layout, service, staff are second to none, and most importantly the food, we had the best meal we have ever had, the mixture of flavours, the presentation, the colours, textures, i could go on, were all out of this world, if La Boheme doesn't have any Michelin stars, then it certainly should have!!!!
We will be back very soon!!
Anne and John Keast





We've been several times to our favourite restaurant for dinner and the cookery demos.,and have never been let down. What a restaurant! The food, service, ambiance are top class. Can't wait to go for my birthday on the 19th. The TV chefs could certainly learn a lesson or two from the superb food that comes from the kitchen. Keep up the good work Olivier and staff.
Eric Swinton
A very special birthday treat, the very best company, fantastic food and wine, i can't wait until the next time. If you eat to live, La Boheme is a great restaurant, if you live to eat it's paradise.!!!!
Adrian, Woolston





Have been many times to La Boheme and will be goign many many many more times. Its a lovely place, with a superb choice and the highest quality of food. Never had a bad meal yet, and not sure I ever will. The 2 course + coffee offer is just what the doctor ordered.
Look forward to my next visit.
Juan Fernandez-Arias





Absolutely stunning! It was so busy there wasn't a free chair, let alone a free table and people came and went whilst we were there and yet the atmosphere was relaxed, controlled and service was brilliant with very little wait. The food itself is of the very highest standard and is far better than many of the highly rated restaurants in Manchester. I'm semi-reluctant to write this review simply because I don't want to give away Manchester's best kept secret. For the quality of food, the price is great. We will go back many times!
mary and roy norcott cadishead
Excellent on all fronts,food,service,ambience,
Thinking of booking for next sunday.
Margaret from North Wales





My daughter took me to the restaurant for my 60th birthday, she had arranged for a chocolate cake as dessert.The whole meal and the cake were just superband the staff were brilliant.Well done La Boheme, we will be back and would recommend every one to try you.
Robert Ogden Grappenhall




Service 1st.class 2 x People not rushed into restaurant
wine by the glass excellent
The triage of lamb was cooked to perfection
Also the wine list was extensive and not too expensive.

Ian, Warrington




Never been before. Went for our wedding anniversary. As good as any restaurant we've been to and we've been to alot! Lovely surroundings, friendly service and very nice food with good portions. Had a great time and would go back and also recommend.
Happy Diner, Thelwall





Stunning food with a warm friendly atmosphere. Staff were not only polite and professional but also entertaining. The food was cooked to perfection and portions were generous without being overbearing. Not pretentious, just good food! After my first visit, I will become a regular visitor.
Mary-Rose , Great Sankey





Thoroughly impressed on my first visit to La Boheme. Atmosphere was lively and upmarket yet unpretentious. Service was swift and friendly . The wide menu offered plenty of options for everyone and we were certainly not disappointed when the food arrived. We enjoyed a delicious and well presented meal. The quaility of the whole experience means that at £22 a head for a 3 course meal you certainly feel you are getting very good value....a rare dining experience! I look forward to my next visit.
april davyhulme





2nd visit for me to this eatery in the last month. I couldnt wait to bring my partner as I knew he would love it. We had a fantastic evening. The dining room is atmospheric, the menu is superb and the service is prompt, friendly and entertaining. These people know how to make customers happy! We'll be back!
Hilary, Warrington





We went to La Boheme for my son's 21st. The atmosphere was very friendly and the staff were extremely pleasant. The food was great but the best thing was the birthday cake! It was a sort of creamy concoction but very light. We took it home but it was gone within 24 hours. Also thought prices were reasonable.
diane clarke




Yet another excellent meal today, we have been eating at La Boheme now for several years, have recommended it to friends and family. To date we have never been less than 100% satisfied with the food, no other restaurant has achieved this level of satisfaction. Well done long may you continue.
Emily Charlotte




Came here for my sisters birthday celebratiosn and it was the first time of me dining there but some of the others in our party had been there previously. To begin with the welcome was very warm and we were shown immediately to our table and drinks were bought immediatly. We had a waitor with us who was on his first shift and so a little nervous and wasn't sure of everything - but that didn't matter, he found out the answers to our questions with minimum fuss and i can see he'll do very well there. In fact all of the staff were really good, and as a Hotel manager i don't say that too often! The food was really good, my steak being a little bit over cooked, but thats the norm for most places. But the menu choices were wonderful - on the right side of fussy. The sweets were spectacular with a very handy chef on the presentation side of things, both on the sweets and starters / main courses. ALl in all a wonderful cosy atmosphere, lovely courteous staff and good food. I am definately heading back there to try some more of the exciting sounding food. Thats the end of my essay!
josh





we have eaten at la boheme a number of times in the last 4 months and cant believe we didn't find it earlier... its superb.
food is great, service is spot on, location is perfect and the price is just right...
were off there again tonight.. and cant wait...
cherilyn, urmston





All i can say is that my husband and i have dined her for the past seven years and have recommended La Boheme to numerous friends and relatives, even having a birthday party and Christmas meal here was the best.
All i can say is Bon Appetite
Scott, Sale, Ches





Regular customers and always impressed with this busy restaurant. Last visited lunchtime 7th Dec. extensive festive menu, including imaginative vegetarian choices (not your ready-meal risotto here,) extremely busy - but, food still superb, service 2nd to none. Why cant other restautants serve excellent food at resonable prices!
deborah Lymm





Excellent service and food is amazing!!
The choc pud is to dye for!
Perfect in every way!
sam warrington





La boheme is simply great food for a unbelievable price, with a great atmosphere and cheery friendly staff if you have never been you are missing out.
alan woodhouse-nantwich





I visited La boheme last night,and was highly impressed with your restaurant .The food was fantastic,service was knowledgable and attentive,and there was a great atmosphere(even on a sunday eve).The prices were outstanding value for money.My french girlfriend was equally impressed,we shall be returning some time soon !
Sandra Warrington





I've been to La Boheme several time and each time without exception both the food and the service has been second to none. I would recommend it to anyone and will definitely be back. I would say, without doubt, it's the best restaurant in Cheshire! thank you
Phil Heggie
We recently visited La Boheme with friends from Lancashire, we new it was good. They were simply amazed by the presentation, quality and value for money for what we had. The service was also quick and friendly despite being busy. La Boheme is a real jewel in Cheshires' crown.
mr and mrs nicholls





we had been reccomended Laboheme by our close friend Mrs Brew who is a regular customer, I must say it was all of the things she had told us of,from service, quisine, and atmosphere.
I would have no problem in introducing any of my friends and aquaintances to call.
On the down side I must say I found nothing to complain about. thankyou Laboheme.
Fiona Reynolds Isle of Skye





We dined last Tuesday as a treat from my brother-in-law for my husbands birthday while staying with them. It was a beautiful meal served and presented in a creative style in a busy but well run dining room. I am a fair cook myself and always hate to find fault in a restaurant but there was nothing to fault. I give La Boheme 110% and will hope to return one day.
Rachel - Lymm





The food is truly superb. We took visitors to this restaurant, after reading the reviews and it certainlt didn't disappoint. The halloumi stater was divine, as were the duck pancakes. All main courses were of the highest quality and thoroughly enjoyed by all. A gem of a restaurant, which charges very reasonable prices.
Lucy Warrington





We went to La Boheme on Monday night. The food was delicious, the service excellent and prices very reasonable. The Assiette Gourmande was wonderful. We'll definitely be back!
Jane Browne Irlam





Excellent - we went as a party of 8 for a surprise gathering for a birthday. The staff were very friendly and helpful. The restaurant was lovely and the food was excellent. Will be making this a regular place to eat - excellent and thank you very much for a fantastic night out.
Rob, Lymm





La Boheme is one of the best restaurants around. Has excellent food and excellent staff (inc. pepe from baci!). Maybe a little on the pricey side but well well worth it. Don't miss the chocolate pudding! Bookings advised.
jay moran, warburton





Lovely venue, great food and excellent service. Visited last month.
Kay O'Neill Manchester





1st visit last night with large family group,I was very impressed with how friendly and accommodating the staff were, the quality and presentation of the food and the reasonable cost, will definatly return
WARRINGTON




We went last month and the food is amazing! 1st class value 3 courses for £20 drinks bit pricy but overall 1st class
Bern





I went to your restaurant last Saturday and I have to say I have eaten all over the world, some very expensive, some very cheap and the food and the service in your establishment was of the highest order and compares in the top echelon of eating places. I ordered the rack of lamb and it was superb. My partner was suitably impressed, she thought her sea bass was delicious and our friends also thought their food was of a very high standard. The ambience of the establishment was relaxing and the service was exemplary. Another bonus was the price of the meal for such high quality food. Most acceptable. I would recommend your establishment to anyone and indeed I am booking a table for next Thursday for six.
Regards Bern H
I have only given it 9 because of a gentleman smoking a huge cigar in the waiting area. Not your fault I know, but I am an ex smoker and you know what they are like.
Colin, Thelwall





excellent service last night. meal prepared and delivered to perfection.
impressed with new taxi firm in lymm, 1st call, 751479. recommend them.no fuss, well mannered.well dressed. in all, great night.
D & S




Visited the restaurant for the first time on Sat night after seeing good reviews on this site , great food , great service , nice atmosphere , will definately be back !
Dave Lamb





My wife, Janice, and I visited La Bohemee on Saturday evening before Christmas and enjoyed certainly our most enjoyable meal of the year. What excellent choice, quality, value for money and attentive and pleasant service! Will be making this a regular visit. Thanks to all of you there, see you soon.
Jan, Hale





We went last night, as the restaurant was busy we were in the smaller side room (we hadn't booked), but it was perfectly nice. Service was top notch and the food was fantastic. Only slight downside was the very loud table next to us - not the restaurnts fault. Anyway we all agreed the food was supurb and we'd certainly go again.
Suzie E





Fantastic meal, nice atmosphere - what more could you want!
Helen, Lymm





We held our wedding reception at La Boheme and the service we received (on the day and all the preparation leading up to it) was excellent. The food was fantastic as always. I can't recommend La Boheme highly enough.
Claire, Warrington, Cheshire





Absolutely fabulous evening - brilliant menu, fantastic food, all homemade, excellent friendly service.
This place offers great value for money - very impressive, will be going back again without a doubt.
Siobhan, Stockton Heath in Warrington





Absolutely fantastic......... best meal I have had in a long time. Going back tonight!
Nick / Gatley





Absolutely excellent value for money..... how they make a profit I do not know!! Superb food, great service and a warm ambience.
katherine, warrington
visited lots of times definitely a favourite of mine.
Geoff, Newton le Willows
Regular visitors and always consistently good. The food, the service and the atmosphere are spot on. We have spent much more at other restaurants for significantly inferior food. I would recommend La Boheme to anyone.
Chris, Warrington
This is the best restaurant around for special occasions, as a group or being romatic as a couple, we are going next week for or anniversary, it has a great atmosphere when there is a gang of you, the food is fantastic and variable for all tastes, and the price is good too!!!
Lorna, Warrington
I love this place - the food is always great. Good value and the service is friendly. Nice atmosphere. Popular though so worth booking.
fiona, Warrington
Interesting menue and tasty, flavourful food, the creme brule is always splendid.
Stuart Crilly From Atherton
This has become our favourite restaurant over the last couple of years.The quality of food and value for money is second to none.The staff are always on the ball and it has a great atmosphere.If I had a critisism,the bar/waiting area could be bigger.A restaurant you can safely recommend to anyone and know they will not be disappointed.Go On give it a try.
Suzanne Newhouse
This truly is a dining experience. Wonderful food with superb presentation. The staff are very friendly and the environment created makes it feel like a home from home. I have returned many times and now i have moved out of the area I intend to continue.
alison , ellesmere port





absolutely fantastic.
My husbands friend recommended it for our wedding anniversary as a surprise for myself, since then we go every few months.
Steven Endress
Visited La Boheme a few times now and have yet to be dissapointed. The restaurent offers great food at affordable prices in a totally unpretentious environment. The early bird option allows you to eat lunch for 10 pounds throughout the week and eat dinner at 15 pounds in the evenings. 9/10.

Denise Jones, Warrington
Went to La Boheme with a group of friends, food fantastic, service excellent seeing as the restaurant was so packed. We were the last to leave and were not rushed out at all. Would definitely recommend it and will be paying another visit shortly
Updates
Is this information about correct?
Please tell us about any omissions or mistakes on this page...
click here to submit an update.
If you own or run this venue and would like to get more customers from onionring...
click here