| | | |
| --- | --- | --- |
| | | |
Home > Restaurants > Cheshire > Hale Restaurants > Amba
Amba
Modern, International
[show 11 more photos]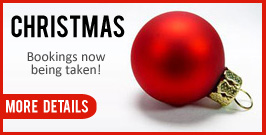 The ultimate in relaxed, casual neighbourhood dining. Amba offers a number of complementary features including large open frontage, breathtaking purpose built lounge bar with bespoke living gas fire to split level dining for 94 covers with full view kitchen on the garden level.
The detail extended to the dining furniture reflects the same attention to detail as the food prepared in the kitchen - complementary colours designed to stimulate the palate, warm shades of terracotta and yellow in clio dining chairs with wenge veneers.
Since Amba came to be, customers have enjoyed the freshly prepared food and great wines we provide at affordable prices.
Daniel
...Really top restaurant, food is always good, staff helpful and efficient. Great desserts. We went on a Monday and discovered they had a champagne offer on, which made the meal excellent value for money. Worth a visit....
Contact Details
106 Ashley Rd
Hale, Cheshire. WA14 2UN

0161 928 2343
Say "Mel from Onionring sent me"
Opening Hours
| | |
| --- | --- |
| Monday | 11-11pm |
| Tuesday | 11-11pm |
| Wednesday | 11-11pm |
| Thursday | 11-11pm |
| Friday | 11-11pm |
| Saturday | 11-11pm |
| Sunday | 11-11pm |
Facilities






Offers
Events
November
29
Friday 29 November 2013 to Thursday 02 January 2014
Christmas party lunches, dinners, party nights, Boxing Day and New Years Eve details - click the menu above.
<
CLICK HERE FOR MORE INFORMATION AND TO BOOK
>
Recommendations
Daniel




Really top restaurant, food is always good, staff helpful and efficient. Great desserts. We went on a Monday and discovered they had a champagne offer on, which made the meal excellent value for money. Worth a visit.
Chris A





Always good - restaurant looks great, decent service and above all, good food.
Daniel





Fantastic - really rate this place, always good service, interesting menu and tasty food.
Tom





havent been for ages but spotted the new photos on Onionring and the place looks great after a refurb, dined off the midweek menu which was very good value. The food was top class - both the midweek and main menu had lots of interesting options. Service was good throughout...overall - really impressed
Maz





Have been meaning to try since the refurb, better than ever! really like this place, always great food and good service. Mexican Chicken salad is amazing!
Ange, Hale




Had a really delicious early doors meal here last week! It was a nice atmosphere with attentive staff and reasonably priced for the quality of the food. Will definitely be back!
Stephanie from Sale





I am a regular visitor to Amba, and have never had a bad meal. It is by far the best restaurant in Hale, it also has excellent service. We went on New years eve and again it didn't disappoint it was fantastic. I have introduced many friends to Amba who agree it is simply the best.
James M





We went on Friday, the wife has always loved this restaurant and it was up to the usual high standards. Fairly quite but it was early - about 7pm on Friday night, I chose from the early diner menu that was very good value, Chicken Pie was very tasty. Only minor was poor draft lagers - but that's just my taste. Good, friendly service and good food, nice stylish restaurant - what more could you want?!
Joanne,Appleton





This place has yet to disappoint! We ate here for my birthday and once again enjoyed a lovely meal,well cooked and well presented!
lynne shelling Morecambe





Have just booked to eat at the Amba before we fly out to Mexico the following day. We first ate here 2yrs ago, when my son took us for a meal with his girlfriend. We were very impressed,excellent service and the food is beautifull. We were so pleased with our evening that we took friends later that year before we flew to Egypt with them. They were just as impressed. As you can see we are from the Lakes so travel quite a way. We always find a hotel near by so we can visit our favorite restaurant. If you hav'nt tried the Amba yet you are missing out on a cullinary delight. This will be our 6th visit but definetly not uor last
Clare, Hale





We went to Amba a couple of weeks back as they have started doing the early diner deal all night midweek. The food was fantastic, although the wife went from the normal menu which made it a bit pricer the bill was about decent for such good food and service.
Carmel, Urmston




Just been to Amba for the first time, and it definitely won't be the last.
The food and the service were excellent, and for a very reasonable price.

shirley timperley





Visited Amba once more on 11 Nov.
Best restaurant in Hale. Service, food atmosphere - couldn't ask for better.
Highly recommended, and very reasonably priced
RW





Amba is DA BOOOOOOOOOOMMMMMMMMMMMMMMBBBBBBBBBb!!!!
DC




Hadn't been to Amba for a while so went for the early bird option last night. The bar area was busy with people having tapas and a few people were sat out in the sun - very continental feel about the place. Having not booked we were seated straightaway, the barman/waiter was very helpful and friendly. The restaurant was surprisingly quiet - last few times it has always been packed with early bird diners. The glass of wine and 2 course for £13 menu was decent enough. Food was very good, up to the usual high standards. Overall - still top of the tree in Hale.
Barry, Stockport




Visited for the first time on Friday evening 28/4/06 with clients, following favourable reviews on onionring. Ate in 'garden' area with view of kitchen. Excellent service and tasty food, well presented.
Only downside was greasy smell coming from kitchen, although this improved when staff adjusted AC. Well worth a visit.
Tom Price





I ate at Amba over the easter weekend. The food and service were both of the highest standard. I will deffinately be coming back again in the near future.
Armour, Hale
Have been to Amba on numerous occassions now and have never had any complaints. Atmosphere relaxing, service frendly, professional and over all very good, the food is excellent and you are not rushed to eat it and beat it. I have recommended this restaurant to everyone. One of my favorites.
Ms. J Wise
This place is consistantly good. The service is always friendly but efficient. The food is fantastic - good sized menu. Save room for the desserts!
D.Smith
Nice, stylish restaurant. Staff weren't overly attentive but the food was very good. Early bird of 3 courses for £15 was good value. Tuna main could have been bigger, perhaps better served with potatoes?? Anyway, no complaints, overall very good. Around £55 with wine and 3 courses for 2 people.
J.Wise, Hale
This is my favourite restaurant. We have been a number of times and it has always been excellent. We decided to try it without booking on a Friday night; luckily they had a table for 2 available. The staff were friendly and polite. I had the Mexican Chicken which is always fantastic. Dessert was also very nice – Chocolate tart. The restaurant was busy as usual, another really nice night.
Updates
Is this information about correct?
Please tell us about any omissions or mistakes on this page...
click here to submit an update.
If you own or run this venue and would like to get more customers from onionring...
click here