Home > Restaurants > Cheshire > Stockton Heath Restaurants > London Bridge
London Bridge
Pub Grub
The London Bridge is a warm welcoming pub with a vibrant atmosphere located 5 minutes drive from Junction 10 M56 and just 5 minutes walk from the centre of Stockton Heath.
We offer the perfect environment to relax with friends and family and to enjoy high quality traditional pub food with weekly Curry and Sizzler Nights, along with our Home Cooked Specials Menu.
We also boast an extensive range of 6 cask ales and accredited with the Cask Marque Excellence award.
The London Bridge Inn's canal side location and shelter offer the best beer garden in the village. Whether it is on the sofas in front of the open fires or in our restaurant, there is always somewhere to unwind.
---

Find the best deals for Hotels in Stockton Heath...click here
Share this:
Contact Details
163 London Road, Appleton, Warrington Cheshire . WA4 3BG


01925 267904
Say "Mel from Onionring sent me"
andy warrington
...It was my first time in the London Bridge since the refurb. I went in on a busy Friday night for a few drinks with friends. The bar staff were very friendly and the staffing levels seemed spot on, as everyone got served quite quickly, I would highly recommend it....
Opening Hours
| | |
| --- | --- |
| Monday | Until 9pm |
| Tuesday | Until 9pm |
| Wednesday | Until 9pm |
| Thursday | Until 9pm |
| Friday | Until 9pm |
| Saturday | Until 9pm |
| Sunday | Until 9pm |
Facilities
Parking is in a car park. Outside Seating. Disabled Toilets. Licensed. Private Parties.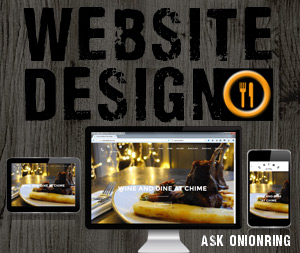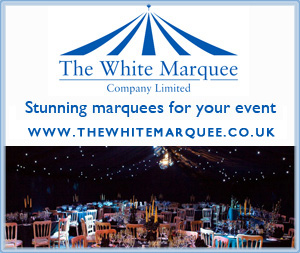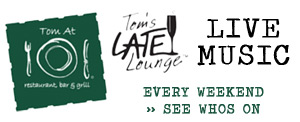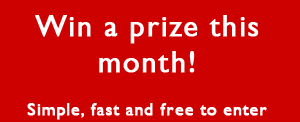 Events
REGULAR

EVENT
Every Sunday is family Quiz night.
<
CLICK HERE FOR MORE INFORMATION AND TO BOOK
>
REGULAR

EVENT
Every Monday is Music Quiz night.
<
CLICK HERE FOR MORE INFORMATION AND TO BOOK
>
Recommendations
andy warrington





It was my first time in the London Bridge since the refurb. I went in on a busy Friday night for a few drinks with friends. The bar staff were very friendly and the staffing levels seemed spot on, as everyone got served quite quickly, I would highly recommend it.
AM
A 00's pub with a bar selection like you've just stepped back in time to The Black Horse from Heart Beat.
Where are all the beers???? This is, oh sorry was our local Friday night after work pub and my local sunny afternoon beer garden pub.
NOT ANYMORE! No premium lagers then no Ash no Si, no Phil no Fisher, No Ste, Ian, Russle, Gav or Luke.
We all go to Cape now to get a proper drink. And I'm sure there will be more like us as I seen a couple of locals in Cape last Friday who are normally in the bridge at that time.
If customers are happy drinking their preferred premium lagers then why take it away? I refuse to drink only Holston Pills or Carlsberg what is Holston Pills anyway??? Sounds like ASDAs own brand. The London Bridge now has a selection of beer that resembles an old mans social club. JW Lees? This is Stockton Heath not some shabby pub down the back street of Trafford park next to the Chippy.
Bring back our beer!
Graham Stockton Heath

Went last night. 2 meals that were very poor - expensive for what they are and not attractive. The service was OK - the staff seem nice and the beer was fine, but food quality and value needs improving
SW

JW Lees,it will be the end of the London Bridge as we know it ,No stella/Kronanberg/fosters ,just carlsberg nats pee and holstern is it any wounder all the regulars we drinking bottled beer last night(friday) also the very popular meal deals have gone, cape bar from now on i think!
joanne , appleton



Spent last evening here with friends, apparently today the pub is changing hands to become a JW Lees, had a look at the new food menu and it looks OK. However, last evening the bar service was utterly dreadful, warm white wine was served and when I took it back, I had to prompt the barmen to get a fresh bottle out of the fridge instead of in the sink at the back of the bar! There were other people there complaining about the red wine and the heads on the pints. The bar staff are too few as well. On the positive side, the food was ok for a pub chain and the desserts were actually quite fab! Let's hope the bar staff cheer up, multiply in numbers and get their heads around serving a decent beverage when the new brewery take over!!!
AM
My Local pub, Great cosy pub!
Ideal place for couples and groups, especially on a sunny day with a brilliant beer garden. Nice food and great value and I'm not a fan of pub food at all. Beer is average for a pub. I recommend Pie, Pint and chips for £3.99 Brilliant!!!
Only bad point is the bar service!!! Sooooo Slowwwww…… No matter what day I come here, be it Friday evening or Sunday afternoon, whether there are 2 people waiting at the bar or 20 it seems to take ages to get served.
I've noticed that Cape and 101 serve you pretty fast within reason some times on a Saturday night the bar queue is 3 man deep and you still get served within 5 minutes.
If they can do it then why can't the London Bridge????
They must lose some customers as we go each Friday evening and now if the bar is slow we've started to just have one pint now and go down to cape. As it gets stressful and annoying.
Ash
SLOWEST BAR STAFF in Warrington!!!!
Shame really as it's my local and it's a lovely cosy pub, probably one of the nicest pubs in Stockton Heath and a brilliant atmosphere in the summer, nice and relaxed. But the bar staff are too relaxed.
Great Food! Great Price! The chief is no Gordon Ramsey; no offence to him/her but neither is any pub to be fair.

stockton heath



one of my locals ,nice place to be for eating and drinking ,but what on earth has happened to the service very very slow at the bar ,think the staff have to be trained to pull more than one pint at a time
Claire, Warrington




I went to the London Bridge a few weeks ago on a Saturday night with a friend, before moving elsewhere for a few drinks, and really enjoyed myself. The place is cosy and got quite busy - which i like - however i'm lucky having nabbed a table early! I was impressed by my Angus burger, as was my mate with her jacket potato. The only gripes i has were they had ran out of the thing i originally ordered, and also took a while to serve the food. Having said that, in Stockton Heath on a Saturday night no-one can really expect extra-speedy service. Nice place : )
Stephen, Warrington

What a shambles. Ordered a basic pub meal at 7pm. Half an hour later, the only visit from our unsmiling waitress was to deliver our cutlery. I ask at the bar. "It's just coming". This is pub-speak for .. "Woops - that's been sat there for 15 minutes". My gammon (a so-called 'chunky gammon' that was in truth more like a 'wafer-thin ham') and eggs defied belief. The eggs looked like pancakes - so overdone were they. They were rubbery and inedible. I took them back to the bar where the barmaid assured me she would have eaten them. Even when I held them up with my fingers and it was obvious they were so congealed that there was no moisture at all in them, this didn't convince her. After some discussion I was refunded my money. A grim experience. Never again, needless to say.
ms

Dreadfully slow bar service at the weekend. Too few staff who work slowly. Tables are rarely cleared of glasses. Two Friday's running have meant I have had to sit behind twenty leftover empty glasses on a table.
Nick, Onionring
Having spoken to the Assistant Manager in regard of sw's post here I found out that the Bridge does not want to discourage families. All the outdoor events will continue and children are very much welcome to join families on the outdoor terrace area. It is standard practice for the chain to not allow children in unless dining with an adult - this is for the benefit of all diners.
sw
AS A REGULAR VISITOR TO THIS PUB ,PLEASE TELL ME WHY KIDS HAVE BEEN STOPPED FROM GOING IN WITH THERE PARENTS OF AN AFTERNOON , BUT ITS OK TO TAKE THEM IN IF YOUR EATING !!AND WHAT WILL HAPPEN IN THE SUMMER MONTHS ,Eg ,FUN DAYS AND THE LIKE WILL THE KIDS BE BANNED THEN ,I THINK NOT !
Sandra Appleton

Went for lunch with my two aunts and uncle (his treat, bless him) and it wasn't good.
Three of us had jacket potato, they were all cold, not warm but cold and the middles were solid, this is the second time I've eaten there and wouldn't go back.
Not Recommended
Dave, Merseyside
London Bridge is right next to the Bridgewater canal. As a boat owner and frequent visitor to Stockton Heath and London Bridge I was surprised and disappointed when we visited with friends on Saturday evening to be informed (albeit very courteously and politely) that children are not allowed in the London Bridge after 8pm. Usually at canalside venues the watershed is 9pm. We were advised that it was up to us but if the manager spotted us we could be asked to leave. so we left at that stage ...... mr or ms manager you lost a sale possibly in the region of £100
Updates
Is this information about correct?
Please tell us about any omissions or mistakes on this page...
click here to submit an update.
If you own or run this venue and would like to get more customers from onionring...
click here