| | | |
| --- | --- | --- |
| | | |
Home > Restaurants > Cheshire > Hale Restaurants > Hale Kitchen
Hale Kitchen
International, Modern, Modern European
[show 8 more photos]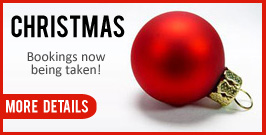 Situated in the heart of Hale Village the Hale Kitchen & Bar offers an innovative & traditional menu of the best seasonal and local produce. During the week we offer a relaxing atmosphere and a touch of glamour, so you can enjoy a quiet meal or simply relax and enjoy an eclectic range of drinks.
Weekends the restaurant is elegant and an ideal setting for a romantic meal or a gathering of friends...and now we have great live music! Sundays we play host to what we think is the best roast dinner in Hale.
---

This venue can cater for functions and events...find out more

Find the best deals for Hotels in Hale...click here
John
...Me and my partner had a lovely evening last Friday. The only let down was the standard and portion size of the new menu. We have previously not had this problem. ...
Opening Hours
| | |
| --- | --- |
| Monday | Midday - Midnight |
| Tuesday | Midday - Midnight |
| Wednesday | Midday - Midnight |
| Thursday | Midday - Midnight |
| Friday | Midday - Midnight |
| Saturday | Midday - Midnight |
| Sunday | Midday - Midnight |
Facilities





Offers
Events
December
1
Sunday 01 December 2013 to Wednesday 01 January 2014
Come and enjoy a spectacular Christmas at the Hale Kitchen and Bar. Availability for our Party nights with live DJs, are selling out fast, with limited space, book today to secure your favourite date! Find our Festive menu here Christmas Day lunch is now close to being SOLD OUT!! New Year's Eve celebration, we've got something for everyone… Toast the new year for £39.95 with a free glass of fizz! or bring the whole family out with early dining for only £19.95. Still looking for the...
<
CLICK HERE FOR MORE INFORMATION AND TO BOOK
>
Recommendations
John




Me and my partner had a lovely evening last Friday. The only let down was the standard and portion size of the new menu. We have previously not had this problem.

Phil Poynton
Fabulous meal and cocktails for my daughter's birthday, very helpful re seating and table decoration arrangements. Staff well informed, pleasant and excellent service. Could be pricy without discount voucher but usually discounts available. Try the cocktails! Would not hesitate to return.
Dianne, Altrincham




My friend and I went to Hale Kitchen today for lunch and it was fabulous. The food was superbly cooked and presented and the prices very reasonable. Service was fast and friendly. I will certainly be going back. A thoroughly enjoyable experience.
Alan
5 star food @ the hale kitchen
Alan Rhodes Bolton
The food is fantastic. Scallops cooked spot on,the homemade black pudding (watch & learn Bury). Goats cheese terrine with a twist on cesar salad,TASTY. The lemon sole superb. A twist on pudding & chip,Brilliant. Top marks for the veg. Service second to none. Well informed & friendly. Wine & drinks reasonable & plenty of choice.
Altincham





I recently returned back to visit the Hale Kitchen on Sunday 18 September 2011 after a few months.Wow what a difference a change makes, the staff and food and atmosphere was outstanding.Janet, Peter and the new member really went out to look after us, I would highly recommend this place... but please remember that they want to look after you, go ahead and over indulge, unless of course you don't want to spoil yourself!!!
Carole cleary Sale





I ate here a couple of weeks ago and I thought it was fantastic. There was a great atmosphere, the wine list had a wide choice and the food was cooked fresh with locally sourced produce and was very tasty. I bought a voucher from the Living Social website and will definitely return for more.
Don Armour Altrincham
I went on Saturday afternoon with some friends who had not been before they were very impresssed we all had Fish & Chips and it was very good and we sat upstairs the children played and watched TV one of my favorite resturants and it is a must go
Frazer, Hale





My wife and I are regulars at Hale Kitchen but ate there for the first time on Saturday with the new live music on the first floor. The food was superb (Foie gras pate/toast and then fillet steak for me, Beetroot infused smoked salmon followed by Sea Bream for my wife). Nice cheese selection with a complimentary port to finish off the night. Fantastic food and wonderful service. Highly recommended.
Catherine Timperley





I visited this restaurant a few weeks ago with three friends, and we would highly recommend this restaurant. The food was delicious and the service was amazing they couldnt have done enough for us. Worth a visit!
Don Armour Altrincham





I went yesterday with my family for the Sunday roast the food was amazing and the service was excellent we went upstairs with my daughter who is 4 with the TV on and toys to play with she had a great time and at £7.95 bargain will be back very soon
Mynydd Isa Near Mold Flintshire CH7 6XS
We entertained my daughter, her husband and our 7 year old grandchildren on Saturday 7th August 2010. The service was excellent,the young lady waitress was very attentive without being intrusive. Whilst the food was top quality in particular the Carrot and Lemongrass soup, Risotto and Lamb, so our many congratulations to the chef.
Kind Regards Betty and John.D.Woods
Neil & Sue - Stockton Heath





We ate at Hale Kitchen last week and had a wonderful evening. The service was delightful, the food was superb , Romantic & cozy seating area. Would certainly dine here again
J and L





Excellent food very tasty and very friendly atmosphere.
Dan & J





Regular here for a drink but haven't eaten for a while so decided to try on Monday...and it was fantastic! Tasty, fresh dishes, good portions, and friendly service, what more could you want!...Beef Salad amazing apparently.
chris and cat , bowdon




A great meal. New chef and a focused menu with a fabulous execution and finish; enough to keep two foodies very happy! Family friendly yet retaining an edge that works in the lunchtime, post work Friday and all in-between. Foie Gras, truffled quails eggs and fresh bread starter and an amazingly fresh smoked haddock risotto for main. Great bouillabaisse (even on a Monday!). A local establishment re-affirming itself as a must try.
Ange, Hale




Visited Hale Kitchen & Bar last week, fabulous food. We had the Shared Oriental Platter as a starter followed by Sea Bass & Scallops - absolutely delicious. Restaurant was very quiet but would definitely recommend.
Emily & Peter





We went for lunch in the childrens area upstairs and it was fab, Emily really enjoyed the DVD (scooby doo) on the big screen telly and I could relax and enjoy my sunday paper! The new menu is great some exciting new dishes and our old favourites. the christmas menu looks fab too, roll on december!
Duncan Hale





The best food in Hale by far. Good for couples, family or entertaining clients. Always a great atmosphere with warm and welcoming, friendly staff. It is a winner.
Cheryl





food gorgeous as usual! service always look after you. bril taste in music as well!!
Sarah, Macclesfield





Another great night at the Hale Kitchen. The cocktail menu is great, ask Ben for an Apple Martini! Food gorgeous, especially the lamb.
Becky Stockport





Thank you to onion ring for my prize of winning a 3 course meal for 2 at Hale Kitchen & Bar, where I ate last night with my partner Steve. The food was outstanding inc the friendly service of all the staff and the pleasure of meeting the Chef Adam, we had a truly wonderful evening and I will highly recommened Hale Kitchen & Bar to all my friends and family - also check out the early diner special excellent value for money - a very happy customer
Sarah, Altrincham




We have been eating here for a couple of years, it is the only place around where you can eat delish food, drink good wine and your children can play perfectly happily with no one tutting. The staff are really great with the children and there is a safe place for pushchairs. Childrens food is lovely so absolutely a guilt free meal for parents! We've been a good few times en masse with lots of under 3s and had a good chat,lovely food and the children are happy. I love the steak sandwhich at lunch but new fave is the smoked salmon.All the evening food is really good. I can't believe nowhere else has cottoned on to the fact that parents like to have a decent meal AND have happy children!
Mr May





Always good friendly service. Had a quick sandwich - steak which was really very good. Nice atmosphere aswell.
Nick





We went on the buy one get one free. Everyone enjoyed it. Nice food and stylish restaurant/bar. Good service aswell
Alison, Stockport





I went along to The 'Italian Gourmet Evening' with a group of friends and family and what a treat we all had! The food was wonderful, cooked to perfection. It was great to eat Italian cuisine other than pizza and spag bol! We were looked after by a pleasantly cheerful staff and no request was too much trouble.
Thanks to all, and we look forward to another 'themed' evening in the future!
Daniel





We have been meaning to try the food for a while now, and finally got around to it yesterday. The Sunday Roast was the best I have had in ages. In fact everyone on our table loved their food aswell. Sticky toffee pudding was fantastic apprently. Great stuff - thanks!
Laura & Nick, Hale





Excellent food! The quality surpasses the other Hale restaurants by a mile, compliments to the staff, very attentive and friendly service, have already booked again!
Jamie Mason





Went last Sunday with our 2 children - the top floor caters for kids in a unique way with lots of toys and even a plasma with kiddies programmes! Highly reccommend it if you are looking for excellent food and also trying to find a place that is super child friendly
M Lewis, Bowdon





We have been here a few times now for Sunday lunch and evening meals. The food is delicious and presentation great. Quality has been consistent every time. I love the decor and the staff are very attentive. A definate favourite of mine.
Clare





I really enjoyed dinner at Hale Kitchen, however the cocktails were even better
Sue





Wonderful food and excellent service.
Lucy, Hale




Went here with friends at the weekend, fantastic place, service great, friendly staff. A good place to bring kids as they have toys out during the day and a baby gate so you don't have to tie babies down to highchairs!
D & J




Really enjoyed it, restaurant looks great. Good service, food was delicious. Good deal with the o-ring offer! Recommended.
N.Y.E. party, Hale





Great Night, Service couldn't fault, food excellent. Best New Years Eve since 2000.
Sarah Gregory, Sale





Decided to take advantage of their claims of "Child friendly" for a meal with my 4 year old son. It was very quiet, as I would expect at 5.30 midweek, but Ollie (front of house) was friendly and helpful, showing us to our upstairs table. From the moment we walked in, I knew I was in the right place - videos, toys, play mats, nothing to break, even an invitation to make as much mess as possible. Heaven! The menu was great for adults and kids, the food was fabulous and there had clearly been a lot of thought put in to all the kiddie extras like small cutlery and glassware, and an endless supply of napkins! I am going back with a bigger group of family this evening, and have also pre booked another mum and son outing next week. Yes, I am a big fan - anywhere where I can eat well, my son can too and we both come away stress free is a definite winner !
Macclesfield
Brilliant staff - General manager waits on with rest of staff. Really helpful and pleasant - Will defo be going again!!
Annie, Hale





Brilliant Service - the staff couldn't do enough to help and the food was fab. Definately recommend it
Anonymous




Ate here with the girls on a thurs night. Good atmosphere - v relaxed. Advertise a gluten free menu but couldnt produce a hard copy altho they did talk us through what was gluten free and even went to check a couple of things without being asked. Food was good except rissotto was very salty. Staff very friendly and helpful. Prices as you would expect in Hale but £70 for a bottle of spirits (not that i would buy one) is just ridiculous.
Dan M, Hale




Great looking restaurant & bar. Food and service were both excellent.
Sarah, Bowdon.





Ate here last Saturday night it is excellent. Good prices, top food, brilliant service, and a great atmosphere. Recommended.
Kay




New florid decor, spunky staff, meet and greet, large fringed windows to view the village, busy atmosphere, Menu looks good. Trendy bar with bar seats, not many seats unless dining, varied drinks including unusual brands (norm draft) Hale prices. Will be going again as a happy bar to drink in.
JM, Hale




The place looks fantastic, similar layout as before but glammed up. Service was friendly and quick. Steak sandwich was great, decent size and perfectly cooked. Chinese platter could have been bigger but was nicely presented and the duck rolls we gorgeous.

Updates
Is this information about correct?
Please tell us about any omissions or mistakes on this page...
click here to submit an update.
If you own or run this venue and would like to get more customers from onionring...
click here