| | | |
| --- | --- | --- |
| | | |
Home > Restaurants > Cheshire > Altrincham Restaurants > Dilli
Dilli
Indian
[show 3 more photos]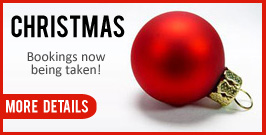 Dilli broke the mould when it challenged other Indian restaurants in the North West to stop serving make-believe food that just didn't exist in the subcontinent.
Customers were challenged too - to experience what the genuine article really tasted like.
Not only did they like it … but so did local and national newspaper food critics, the Michelin Guide and other restaurant industry assessors.
Dilli joined the UK's top Asian restaurants and brought a touch of fine dining to Indian food . It was no longer the preserve of mass market curry houses. It was winning gourmet awards … and Dilli became the benchmark.
Discover why…
NB: American Express cards can only be used for spend over £30
---

This venue can cater for functions and events...find out more

Find the best deals for Hotels in Altrincham...click here

This company can cater for your events...find out more

This company offers a takeaway service...find out more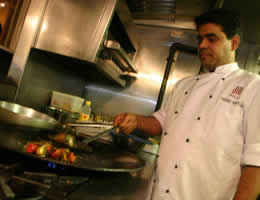 Chris T - Heald Green
...I recently visited Dilli's and enjoyed an excellent meal. There were 4 of us in our party, so that meant we could take a selection of starters to share. Each dish was individual in taste and a delight to the palette. We took 4 main dishes that included prawns cooked to perfection and lamb tender,......
Contact Details
60 Stamford New Road
Altrincham, Cheshire. WA14 1EE

Tel: 0161 927 9219 / 0161 929 7484
Say "Mel from Onionring sent me"
Opening Hours
| | |
| --- | --- |
| Monday | Closed |
| Tuesday | 11am-3pm, 5:30pm-11pm |
| Wednesday | 11am-3pm, 5:30pm-11pm |
| Thursday | 11am-3pm, 5:30pm-11pm |
| Friday | 11am-3pm, 5:30pm-11pm |
| Saturday | 11am-3pm, 5:30pm-11pm |
| Sunday | 12-3pm Buffet, 5.30-10pm |
Facilities






Offers
Events
REGULAR

EVENT
Hundreds of people have enjoyed Dilli's informal, hands-on, value-for-money cookery classes. Dilli is launching its own independent new cookery classes – based on what you have told us you would like to learn. For newcomers, it's way to discover some of the secrets of India's fascinating and unique way of combining ingredients and flavours. And for people who have already attended an initial basic course, each class of our new ones will be an opportunity to learn more advanced dishes....
<
CLICK HERE FOR MORE INFORMATION AND TO BOOK
>
December
1
Sunday 01 December 2013 to Tuesday 31 December 2013
Do you get tired of the same old Christmas food? Roast turkey, stuffing, chipolata sausages Most of us love it … but everyone needs a break Let Dilli give you a new 'take' on festive fare from our menu of classic traditional dishes from the many regional cuisines of the Indian subcontinent. Our Christmas menu launches on 1st December and goes right through to Christmas Eve with lunch at £14.95 and dinner at £22.50 per head. Add a half bottle of house wine, or two small beers, each for an...
<
CLICK HERE FOR MORE INFORMATION AND TO BOOK
>
Recommendations
Chris T - Heald Green





I recently visited Dilli's and enjoyed an excellent meal. There were 4 of us in our party, so that meant we could take a selection of starters to share. Each dish was individual in taste and a delight to the palette. We took 4 main dishes that included prawns cooked to perfection and lamb tender, but not stringy and a cod fish that I would certainly recommend. All the food is very authentic and service is excellent with nothing too much trouble. I have a dairy allergy and again, the staff were concerned that all the dishes selected would be suitable. Finally, it made for a nice change to have my Hi Life card not only "accepted", but "welcomed". Great restaurant - One to try out, but probably best to book if you are planning a Saturday night.
Nick, Alty





As a facebook friend of the restaurant I got the two dine for £29 voucher, so we popped down last night (a Sunday), and boy are we glad we did!!
We wouldn't normally order starters at an Indian restaurant but as it was on the offer we picked out the Mussels and the fried fish... both were delicious. We'd agreed to go halves but when it came to swapping I was gutted to have to hand the mussels over!!
The Lamb mince Tak-A-Tak was super tasty and a nice change from the norm. Kozi Chettinad completed the meal. All dishes were expertly flavoured and made with the finest quality ingredients.
So overall, we left feeling we had the best Indian meal in years... you've got to try Dilli's mussels - yummy!!!
Siouxsie Sale Moor




It is refreshing to find a good Indian restaurant, I'm keen on a take out but these days the quality is not improving. Our neighbours recommended Dilli and we were blown away with the quality and creativity in the food. We have been back several times, though my partner did not have a great curry experience. He does not want to return, though I have been back for a party - and the food was excellent. He still does not want to return whereas I long for the lobster - that is an exceptional dish.
Sara Caldwell, Hale





Best indian ever!!! Just love it. Personal favourites are the Khumb Oubhina Tikka mushroom starter and the Hyderbadi Murgh Do Pyaqa. Always take my visiting friends and family here and they all rave about it. Yum yum!
Sue, Warrington





Best Indian meal we've ever had. My son and I love Indian food. Now, our favourite dishes are Chicken65 and Bhuna Lamb by the skilful chefs at Dilli. Perfectly presented. Our first visit, we will be back.
Peter Harris, Newton-le-Willows





We had our first experience of Dilli last night after reading about it on Onionring. Magnificent and really tasty authentic Indian cuisine. We had 3 starters and 2 mains and would confidently choose anything at all from the menu - outstanding!
Dylan, Altrincham





Had some biriyani and chicken wraps at the Trafford Food Festival yesterday - really tasty and will certainly be returning to the restaurant this week!
CC, Altrincham





Excellent, as always. I have been an admirer of Dilli since it opened and their standards have never slipped. Several other Indian restaurants have been and gone (most under-cutting Dilli on price), but Dilli has endured. True class always survives, it has a loyal customer base for good reason.
Mr And Mrs Mehta





We had our silver wedding celebrations at Dilli in May. I don't kow from where to start. From the first meeting, every thing was unbelievable. Mr. Ravi made us comfortable and went through our requirements. He gave us excellent suggestions and made us feel as if a family member was helping us in making our day memorable. There was no end to his hospitality. On the day the staff were like family members eager to solve our demands with a smile. The food was unbelievable and our special requirement of Jain food was the best in Manchester. We had vegetarian menu which till today, I have not tasted anywhere. Our guest can still linger the taste and never forget to comment when we talk of organizing any other events.
Chris, Altrincham





Dilli has to be the finest Indian restaurant I know. I've been far too many times and the food has always been exceptional - a real taste of what Indian cuisine should be. Service is great and the restaurant has a really nice atmosphere.
Marjorie , Wirral




Being a lucky winner of June Onionring competition my husband and I won a meal courtesy of Dilli. It was a fair way to travel in the pouring rain but well worth the effort. Everyone was very pleasant and the food was obviously well sourced in terms of quality and expertly cooked to bring out the flavours. I would definitely recommend the Lamb Chops Baluchi. Thanks for a great meal.
julie heyes




I am always a little nervous eating out because I cannot eat anything containing gluten. Very helpful and even made a special bread for me from gram flour to soak up all the lovely juices!
Russ





Six members of Trafford Curry Club visited Dilli at 8pm on Thursday 27th March. They were doing a special two for one meal offer and the place was heaving. We had poppadums,mixed starters of sheek kebabs and battered fish ( absolutely delicious ). Six different main courses all well prepared and served in perfect condition. With wine and beer the bill came to £138 but that was with £42 discount knocked off. All in all we were mightily impressed. Dilli is dearer than most other Indian restaurants we have visited in the Manchester/ Cheshire area but you can't beat it for good quality delicious food. The finest Indian restaurant in Trafford Borough with its only main rival being the Masala Lounge in Sale. We have no hesitation in rating this restaurant A+.
Neil, Warrington





One of the best meals I have ever had. Wonderful attentive service. Perfect!!
Si





This place never disappoints, always good food. Can get busy and service might drop slightly but that is just being picky! Would recommend to all.
Andrea V, Altrincham





What a fantastic meal. The best Indian I have had, and actually quiet different to most other Indian restaurants. Good service, decent portions but best of all fantastic flavours. Proper Indian food and it was great.
Tony, Lymm





To me this is still the best Indian restaurant around. Stylish and modern, serving non-typical Indian dishes, give it a try I love it.
The Times
10 Top Indian Restaurants
This new-wave, smartly styled restaurant is famous for being the first Ayurvedic restaurant outside of London. The interesting contemporary menuentices with typical dishes including mussles hara masala (flavoured with curry leaves and lemongrass) and methi machchi tikka (salmon flavoured with fenugreek, cloves and yogurt cheese marinade before being char-grilled) and Hyderabadi bhuna ghost (pot-roasted spring lamb). Vegetarians get a huge, beyond -the-usual choice, with dishes such as a tremendous aubergine cooked in a chilli peanut butter and yogurt sauce. Breads deserve a special mention for being fluffy, buttery and first-rate, and include a wholewheat roti, kulcha and a mint flavoured paratha.
You can also enjoy watching the kitchen through a viewing window, but have patience with the slow service when its busy.

Dinner Detective, Metro News





THE trick in an Indian restaurant was once about getting the amount of food right.

Many is the time you would order far too much, that extra naan bread being the equivalent of Monty Python's wafer-thin mint.

Indeed as a student I would risk injury by forcing down that last bit of pilau because I knew I would surely be hungry at some point the next day. How many poppadoms? Four, six, eight? The focus was always on quantity, rather than quality.

Don't get me wrong, along Rusholme's curry mile and in the balti houses up and down our high streets there were tremendous meals to be had. But until I ate at Dilli, for me, it never reached the level of "cuisine".

Dilli dispenses with the Anglicised tradition of a curry menu with various lists of variations combined with veg, meat or prawns and instead presents individual meals categorised as either vegetarian or non-vegetarian. And for the non-meat eater there is a tremendous selection. I counted 12 main courses without a hint of flesh.

Dilli also dispenses with the English notion of subcontinental food, specialising in "genuine vintage Indian cuisine" and shuns our versions with the madras at its centre. It is also the first Ayurvedic restaurant outside London. Healthy as well as tasty.

Dilli was full on our visit and, after a tour of the town centre looking for a parking spot, its low-key but tasteful interior – a mix of modern and traditional ethnic – was welcoming and billowing curtains at the front door kept out the November squalls. As we were seated, a Bentley parked on the double yellows right outside. The owner had a table. That's how to do it.

A basket of papads with small bowls of chutney came swiftly and the delicious raita was the colour of pea soup. To start we had a Vegetable Kebab Platter for two (£8.95), a couple each of stuffed paneer (hard cottage cheese), potato, peppers and mushrooms. I'll have to admit, I was a little disappointed.

The presentation was somewhat thrown together and, apart from the decent-sized blocks of sublime paneer, the stuffed veggies seem to blend into each other. I wish I'd had the carom flavoured garm flour batter fried fish.

But the main courses lived up the Dilli's reputation – which this year means a Michelin rating and a nomination in the Manchester Food And Drink Awards.

My Allepey Seafood Curry (£11.95) is a speciality of coastal southern India and was as colourful as a Kerala snake boat; the red saffron infused oil floating on a creamy coconut milk sauce, laced with the green leaves of herbs.

It all complemented the hunks of seafood perfectly and amazingly did not overwhelm the delicate flavour of the salmon, king prawn and couple of weighty scallops.

Opposite was a Hyderabadi Bhuna Ghosht (£9.25). A more fiery dish which still let you taste the subtleties of the sauce and lamb.

Rice (plain is all that is needed) adds a couple of pounds extra to each dish. Greedily we also shared a Dal Makhani (£4.25) as a side dish from the vegetarian menu.

A "black lentil delicacy incorporating fresh tomatoes and garlic, cooked overnight on charcoal, finished with cream and a dollop of butter". It was even better than it sounded, with the sauce the consistency of melted chocolate.

I find wine is lost on most Asian food, but our dignified waiter, who oozed relaxed, cheerful charm, recommended a Pinot Grigio (£13.50) from the moderately-priced list.
With the 10 per cent service charge it all came to £71.28, which is about right for a quality restaurant.

The dessert menu is rather brief (I had an average kofti – £3.50), probably because at that point everyone's eaten more than enough. Even in a place of quality, quantity is always an issue.
Unlike restaurant reviews in some newspapers, the Dinner Detective eats out incognito and always pays for his meal. That way, the Dinner Detective gets the same treatment as the readers, giving an honest review of the service you might receive

DILLI
60 Stamford New Road, Altrincham,
Cheshire, WA14 1EE
Tel. 0161 927 9219
Website: www.dilli.co.uk
STARTERS:
CHEAPEST: Mixed Vegetable Pakora, £3.25.
MOST EXPENSIVE: Mussel Hara Masala, £4.95

MAINS:
CHEAPEST: Vegetable Biryani, £4.95.
MOST EXPENSIVE: Lobster Pepper Fry, £19.25

DESSERTS: £2.50 to £4

ANGELA KELLY, Metro News





Dilli's veggie good curries -
IF you ever thought vegetarian food was bland, think again.
That's the message from Indian food experts at award-winning Dilli restaurant, in Altrincham, where they are launching a new vegetarian menu as part of the Manchester Food And Drink Festival.
Recipes stretching from the Calcutta streets to a Hindu holy city are represented in the vintage starters, main courses, breads and desserts which aim to take vegetarian dining back to its roots and attract new fans.
Unsurprisingly, the restaurant has been nominated in MFDF's Awards for Best Provision for Vegetarians and Dilli's head chef Mohammed Naeem has also been nominated as Chef of the Year.
As Dilli's chef director Ravi Bajaj - whose 23 years experience in the food industry began in Bombay - states: "Many people tend to associate Indian food with rich meat dishes but original Indian cuisine is traditionally vegetarian.
"Meat was gradually introduced by the various nations that invaded the sub-continent over many centuries.
"It's never easy to cook meat dishes but it's far more difficult to produce a good vegetarian meal because the natural flavours are not as strong and a chef needs to concentrate even more on taste, colour and freshness."
The menu's Calcutta street food is Singhara Chaat, a Bengali shortcrust samosa starter, served with spiced chick peas, topped with cumin-flavoured yoghurt and chutneys. And its Aloo Dum Benaresi - a main dish of baby potatoes cooked in a piquant, well-fried masala - comes from the Hindu holy city of Benares on the banks of the Ganges.
Today (Friday), the restaurant was hosting a menu launch party, with Trafford Council, at the Farmers' Market, in Altrincham.
And tomorrow, chef Naeem will be sharing his secrets with the general public when he gives a demonstration of Indian cookery, with a commentary by Ravi, in Manchester's Albert Square.
The Dilli team will be back there again on Wednesday, October 11, to Sunday, October 15, from 11.30am to 9pm, when they will be cooking Aloo Tikki "street food" for visitors to the open-air International Food Court.
ANGELA KELLY
Jo, Macclesfield


Visited last night - party of 12. Arrived at 8.40pm received Starters at 10pm and main course at 11.15pm. Not enough menus were given out and they didn't explain the menu well. Food was very good but shame about service!
Joanne, Cheadle





By far the best Indian food I have ever tasted and one of (if not)the best meal out I have ever had. Will definitely be back soon.
Naomi, Timperley




Attended a private function at Dilli last week, the food was gorgeous and we could not fault the service.
Liezl - Altrincham
Fantastic! Whenever we go we are treated like royalty. We have been to Dilli so many times since it opened and the food is consistently excellent, the staff friendly and the decor smart, but understated. This is certainly no "curry house". I think this would have to be my favourite restaurant in Alty ... perhaps in the UK ... perhaps even in the world!
Clive, Altrincham
Been for an evening meal, Sunday Lunch and and an Altrincham & Sale Chamber of Commerce introduction evening. The seafood was wonderful, great service and a good selection of wine and beer. This is not your normal Indian Restaurant and as the food is all freshly cooked, dont be in a rush. Upmarket, also reflected in the price.

Emyr, Hale
Super food, poor service! We went on February 14th, and so we were on the limited St. Valentine's Day menu. There seemed to be little correlation between time of placing an order and time of receiving food.
Jay Rayner from The Observer
Dilli, Altrincham.
Ayurvedic recipes, laughing waiters, and a cuisine that's been 5,000 years in the making. A meal at Dilli will put a smile on your face and fire in your belly, says Jay Rayner
Sunday February 5, 2006
The Observer

60 Stamford New Road, Altrincham
(0161 929 7484)
Meal for two, including wine and service, £70.

Because you care about me, you will be pleased to know that I do actually like eating in restaurants. Because it is something I like doing, most of the time it makes me very happy and an increasing volume of medical research has shown that prolonged and profound happiness is the key to good health. You probably thought that I live my life snout down on the Royal Doulton, because I am an incorrigible glutton. In fact, my restaurant-going is a highly personalised form of therapy. Frankly, Bupa would be well advised to pick up the bills. I'm sure it would turn out cheaper in the long run.
As a result of this pleasure principle, an Indian restaurant like Dilli in Altrincham, which says its food allows you to eat yourself healthier, seems to me to be making pointless claims for itself. For one, I will never choose where I eat for any other reason than the food is supposed to be nice. And secondly, I have no time whatsoever for 'alternative' medicine. Sure, you can dress it up with the mysticism of the ancients, as Dilli does, but it makes no difference to me.
Their menu, they say, is built on the holistic, 5,000-year-old approach of Ayurveda, under which certain ingredients have specific effects on the body: apparently cinnamon attacks headaches, cloves ease toothache, and fennel soothes sore throats. Personally, I find paracetamol does the trick. Of course, bad food genuinely can make you ill. I have no problem with any remedy as long as it's proven to work in a double-blind test. And in a crowded, stressful modern world you are welcome to worship at the Church of the Flying Spaghetti Monster if it makes you feel better. But don't go - literally - trying to stuff it down my throat. I should point out that this is not an invitation to debate; I will not be responding to emails from the ginseng-and-camomile brigade.
So don't expect me to judge Dilli on whether eating there was particularly good for me. Instead, controversially, I will review it as if it were just a restaurant, and by that standard it does pretty well. It is essentially a high street Indian which aspires to be much more than that and in the main succeeds. There's no batch cooking here, nor any long lists of generic westernised curries. The menu reads well, ingredients are fresh, and the sauces have depth and complexity. You know you are on to a good thing when the chutney which comes with the poppadoms is not some over-sweetened gloop which may once have been in the same room as a mango, but a properly spiced and fruity mixture with layers of flavour. Ditto the moreish lime pickle, and another sauce the colour of jade which burst with fresh coriander.
Our starters were the least thrilling part of the meal. Not bad exactly, just underwhelming. A squid stir-fry with one fat scallop was fresh and clean-tasting, but a little underpowered and too heavy on the hot raw red and green peppers of which I've never been a fan. Minced duck samosas were pleasingly spiced, but solid and bulky in what may be an authentic manner. As we know, authentic is not always the same as good.
But our main courses were impressive. I would go back to Dilli just for the generous rack of lamb - chaamp taazdaar - first braised in a liquor rich in clove and cardamom, then marinated in spiced yogurt and finished in the tandoor, to produce sweet, smoky, tender chops, which insisted upon being eaten by hand rather than fork, to pull every last fibre from the bone. A daal makhani of long-cooked black lentils in a sauce of tomatoes, garlic and cream added great lubrication, and a deep-green coconut-rich seafood curry was soft and gentle. We liked the fluffy rice and the fresh breads with their crispy burnt bits, and the way the waiter laughed when we asked to see the dessert menu. Pudding has never been the reason for eating Indian food and it isn't here. It's essentially an assortment of very sweet, very syrupy, nutty things, a surfeit of which might well induce diabetes.
Dilli - it's the original name for Delhi - is owned by chef-restaurateur Kuldeep Singh, who also runs Chowki and Mela in London and who has done much to modernise both the Indian restaurant in Britain and our understanding of the regionality of the country's food.
The clean look here - lots of sandstone and burnt-umber shades, an open kitchen full of leaping flame - signals more than anything the intent as, I suppose, do the prices. Though £35 a head may seem a lot, it's only because we have for too long banished the cooking of the subcontinent into some spurious bargain basement. This is what you need to know: I left Dilli very happy indeed, and since then I have neither died nor developed any form of life-threatening illness. Surely these facts can not be unrelated?
Tom, Manchester
Only been once at lunchtime, but staff were friendly and food was fantastic - even the naan bread tastes fresher and better than other Indian restaurants! Worth a try - check out their website too as you get a discount voucher for signing up to their mailing list.
Laura, Wilmslow
Wonderful food! Found out about this place via this website (we live abroad) - what a treat! Will definately be back, fab service and a great menu. Keep up the good work!
Nick, Macclesfieold
Cannot praise it too highly.
We arrived at what we admit was an unreasonable time and were greeted in a friendly manner.
We also had a guide dog with us that was made welcome - very rare with Indian restaurants.
The food was first class.
Without a doubt this is the best Indian in the north-west.
Matt, Alty
Could be the best Indian restaurant in the UK, I know of only one that is it's equal, extermely tasty, delicate imaginative dishes, modernist decor, service second to none... essential.
Dan, Hale
Service, food and decor all first class. Starters were fantastic. Certainly one of the best Indian meals I have had.
Brian,stockport
good food,good selection of seafood,and good selection of wine which goes well with food, good service to compliment with.
wimslow
truely a real taste of india,i am a regular,this one is better than one in hale.wish dilli all the best and hope they will keep the standard the service staff is realy good,and well presented
sharma
I took my family to dilli for lunch few months back,that day was a great day.I can say the food was 'wow'...real indian taste. Even the decor was very simple, not hosh-posh, you feel you want to go again and again. Service is nice, I do not who is chef there but he knows the right combination of spices. thanks chef.

Steven, Altrincham
We went to try Dilli last night as they had a good offer on with onionring.
The restaurant is modern..not like most Indian restaurants. The service was excellent, food wasn't just baltis, kormas etc it was different. real Indian food. Some of the best I've had. Nice touches aswell like a free appreative each before the starters.
Certainly is one of the best around.
Onionring
Is this the best Indian restaurant in the North West?




Dilli claims to provide Vintage Indian Cuisine, real Indian food cooked the traditional way using wholesome and fresh produce and recipes dating back generations.
I don't know about that but the food is excellent and certainly a class apart from your average Indian restaurant.




For a start the menu itself is different. There are about 6 starters – such as scallops, whitebait etc – and then a choice of about 10 Kebabs and 10 Curries using prawns, lobster, guinea fowl, Monkfish, lamb, Chicken and other meats in addition to fruits and vegetarian options. Each recipe is different with the spices designed to bring out the best flavours. These are accompanied by vegetables – but not what we'd expect – such as flavoured cottage cheese, corn pickled with lime and honey, traditional dal and the list goes on... This food is diverse!




After poppadoms and chutney - a much more delicate dish than the norm, and a complimentary vegetable samosa - on it's own as good as starters elsewhere, we started with a crisp whitebait and a corn kebab fried with pomegranate and pepper. Excellent!




This was followed by an assorted kebab platter which included various meats and fish but had perhaps the most succulent lamb chop I've ever tasted. We combined this with a spicy rogan josh and a Murgh Handi Lazeez (chicken in a creamy yogurt and garlic – one definitely for the taste buds) along with a stuffed nan and Dal Makhani, a black lentil delicacy. Again excellent – but far too much food!
Despite this my colleague still managed a Rasmaian, an Indian cheese dish which helped to cool the palate.




Overall the food was superb and we'll be back sometime to try even more of the exciting dishes we missed.




The restaurant location is central to Altrincham. The decor is modern with wooden floors. The service is attentive and informative. The Cobra beers were nicely chilled. And the bill was very reasonable.




If you want a change from your average Indian or you just want a really good meal, this is the place.



The best Indian in the North West? Probably.




Terry, Onionring.co.uk

Sales
Excellent service and the meals are well above the average Indian

S.J, Altrincham
Styish & modern. Not your normal indian restaurant. The food is slightly more than average but the quality is very good. Good service aswell.
Updates
Is this information about correct?
Please tell us about any omissions or mistakes on this page...
click here to submit an update.
If you own or run this venue and would like to get more customers from onionring...
click here