Home > Restaurants > Cheshire > Sale Restaurants > VAO
VAO
Modern, Steakhouse, Italian
[show 7 more photos]
VAO is beautifully located on the Waterside in Sale. It is a magnificent 150-seater contemporary eatery. Our abundant à la carte menu is a fusion of worldly-inspired 'house specials', freshly-made pastas, gourmet pizzas and deli-delicious desserts, plus, an eclectic cocktail menu and an impressive portfolio of wines to compliment our food offerings. The heated, covered terrace is one of South Manchester's most popular and provides 'al-fresco' style dining (parents can watch their children play safely too).
Why not come and see for yourself??
VAO is a stylish à la carte restaurant delivering high standards of classic and seasonal dishes, coupled with attentive service in desirable, contemporary surroundings with affordable customer value in mind. Indoor and both covered and uncovered 'al-fresco' dining are available at our bustling waterside location.
Our Aim
To provide a warm and friendly atmosphere and relaxing environment for all our diners and to ensure your food is of the finest quality and taste by using only the freshest ingredients and appetising culinary techniques.
Our Food
Using the latest innovation in the industry, the INKA charcoal oven, we create a fusion of contemporary inspired 'house specials', freshly-made pastas and gourmet pizzas, plus home-made desserts to-die-for. We responsibly select our suppliers and source the finest and freshest local produce available.
Our Customers
VAO is perfect for a family meal, business lunch or intimate dinner date... come the evening; VAO is a hive of stylish and nocturnal activity, creating the perfect backdrop for social gatherings and auspicious occasions. We are also available for exclusive hire. VAO has excellent wheelchair and pushchair access, plus baby changing facilities.
Our Drink
Our bar offers an unrivalled catalogue of wines, champagnes, beers and spirits to elate all your senses. The eclectic cocktail menu provides in-house innovations with old and contemporary classics.
Our Service
With impeccable service simply paramount... we strive to exceed expectations, every time.
Bookings are taken for all party sizes.
---

This venue can cater for functions and events...find out more

Find the best deals for Hotels in Sale...click here

This company offers a takeaway service...find out more
Share this:
Alison Sale
...Booked my daughters 16th birthday family meal here. We had a table for 8 and all ordered various mains and starters. The food was excellent. The waitresses were both lovely and very attentive. Nothing was too much trouble. Would highly recommend. ...
Opening Hours
| | |
| --- | --- |
| Monday | 12noon through till late |
| Tuesday | 12noon through till late |
| Wednesday | 12noon through till late |
| Thursday | 12noon through till late |
| Friday | 12noon through till late |
| Saturday | 12noon through till late |
| Sunday | 12noon through till late |
Facilities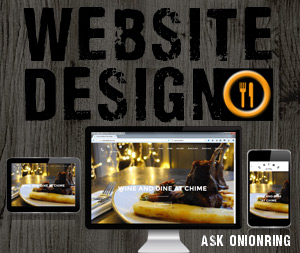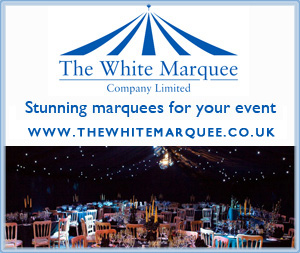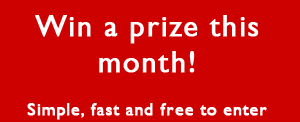 Recommendations
Alison Sale





Booked my daughters 16th birthday family meal here. We had a table for 8 and all ordered various mains and starters. The food was excellent. The waitresses were both lovely and very attentive. Nothing was too much trouble. Would highly recommend.
Jackie Hamer, Manchester





Went with the girls for lunch, six of us, was fantastic, food, staff and decor could not wish for more, the food is wonderful. we are all going again for dinner. Excellent.
Tim





Really good pizza and fresh tasty pasta, try the duck pizza - v.tasty. Good service, nice friendly family place on a Sunday lunch.
Mary
I have often dined at OCA and consider is the best Italian in the area

Jane sale





Just popped in for drinks ! 2 for 1 cocktails Amazing We had a cosmo and a bramble Tasty
Jackie Farnhill





I love this restaurant and go often. Never had a bad experience - it's all very positive! Food always excellent, whether I have a pizza or pasta and the white wine is always lovely and cold! Highly recommend this restaurant.
Claire, Sale





I go to Oca alot as it a perfect venue for family meals and the food is gorgeous plus fab service. It's my little boys favourite place and loves the dough balls and pizza. Last night was my parents Ruby Wedding anniversary so 36 of the family went to Oca for a meal. The food was amazing and service equally so. Everyone had a great time and members of the family who hadn't been before were all asking when we'd come back. Oca really made the evening for us so a MASSIVE thank you xx
Lisa, Sale





Beautiful setting on the waterside and EXCELLENT offer of two courses and a drink for £12- couldnt fault the food, highly reccommend the chorizo and chicken salad if you're watching the calories. Loved every second and staff v attentive.
Sharen Manchester




Lovely ambiance with attentive service and nice food - perfect for a girly get-together after work! Recommended.
joy mc donnell timperley




This restaurant has been open for a while but always manages to look fresh and new. The fantastic value. good ambience for any occasion and graet food - all local and on the doorstep.
Dylan, Sale





Had some pizza at the Trafford Food Festival - awesome!
Sue, Urmston





Decided on Oca for an impromptu dinner out last Friday and used the £11 deal voucher. Food, Service, Ambience all fantastic, and of course the voucher is ideal for a mid-week or even weekend treat. Superb!
Dianne. Altrincham





I was lucky enough to win a meal for four here in last month's Onionring competition so dined there tonight. It was fabulous.
Starting with the friendly greeting despite being half an hour late (it was the raining heavy honest m'lud!)I must say the staff were lovely. Attentive but not intrusive, friendly but not gushing, generally just great. Food was superb, not one dish (and we all had something different) was a let down. Fresh, tasty and hot. There wasn't a single gripe or grumble and we will definitely not only go back but happily recommend. A very enjoyable and pleasant evening. A big thank you to Jo and her staff.
Dylan, Sale





Great pizzas in a busy setting, thanks to waitress Emma! Will certainly be returning.
Lydia Smith, Sale





I worked with Jo and her team at Oca to host a charity fundraising night at the restaurant. The quality of the food and service that we received before and on the day of the event was first class, which helped me to raise £1000 on the night. I would definitely recommend Oca to anybody and will continue to enjoy the Oca experience in the future.
Big thanks again to Jo and all her team!
Andrew from Sale





Fantastic and well set up for families. Menu is varied but not too fussy. Loads of room and really quick service.
Colin brogan,Manchester





It was brilliant, the food was out of this world definatly recommend it. Try it and love it.
Kimber Manchester





Amazing went for valentines and the food was amazing loved will be going alot more. Told everyone i know about it, food spot on so fresh and tasty.
Drew, NYC





I thought the waitress, i think her name was natalie.
she was extremely helpful an beautiful, helped alot with my order.
she also new the menu very well an also a great wine seller!
was an awesome experience in Manchester!
Pich manchester





All 8 of us had a fabulous evening at Oca on Friday ... food absolutely gorgeous - cooked to perfection - service and staff excellent, full of smiles, friendly and helpful.
Atmosphere mixed ... music could be a little softer - but still - had an enjoyable evening.
Parked on Ashfield Road, Sale from 6.00pm - no problem.
Rest of the family parked at the Multi Storey - no problem whatsoever there neither - a good walk - walks off some of the calories from the delicious desserts Oca had.
Keep up the good work Oca !


We'll be back!!!
lynne warrington




Went for my mums birthday meal[27/09] never been before. Waitress was friendly and attentive didn't feel rushed food was superb and really contributed to a brilliant day.
Debbie, Sale





Great place, went mid week for my birthday, did the any pizza for £5.75 deal. Really good pizza, staff friendly and didnt hassle us, and was brilliant to get the free parking, and we had 2 cars. The dessert menu prices have gone up from menu shown when bill arrived, but had a good meal so didnt mind. Would recommend, defo on par with Pizza Express, Croma etc.
Anon





love this place, nice spot in Sale and friendly welcome and good food. and not over priced
Ralph





Have been a number of times since finding it on Onionring. Great place, cool building and good food - best Pizza's around!
Mel from Wilmslow
Used to live in Sale and remembered going when it first opened, but not been for about 12 months. It just gets better! New twists to the menu, and slicker than ever. Parking was always a problem in Sale, but the new Oca car park close by changes all that. The outside area with all the new landscaping is like an oasis! - Well Done OCA!!
Deborah-Hale





Friends told us about trendy OCA, and that our kids could romp around outside in full view of dining parents. We tried it and everything was just perfect! As it was quite a nice day we ate in the covered outdoor area and the kids played merrily as we had what amounted to a more 'peaceful' than normal lunch!! A must for 'stressed' parents! Will defeinitely be returning now we've found this jewel of a location.
Vinnie-Bury





Wow!! A hidden jewel. Looked and sounded nice so we took the tram ride from Bury all the way to within 100yds of the front door. Style personified - is all it says on the box!!
Steve G, Chorlton





Friend took me to OCA... wow! Looks like a Chelsea/Fulham eaterie when you approach! Food, service, ambience and decor all fabulous... and some good looking lady waitresses, and free parking! Knocks spots off Croma in Chorlton. As Arnie said... "I'll be back"!!
Katalin Radvanyi





Friends invited me to visit them, and we went for a meal at their favourite restaurant, Oca in sale. As I walked up, the location was lovely. From outside it looked so pretty, and inside it had the hustle and bustle of people enjoying themselves. I had a super meal and loved the ambiance of the place and the friendly service. I for sure will come back OCA!!
Hazel, Sale Moor




A lovely evening with lovely food and wine. Good service too.
Suzanne Pollock
Went to Oca last night with a few girlfriends and as usual had a lovely time. On all my visits there the staff have been very helpful and friendly and the food is always delicious. Would recommend to all.
Joe from Sale Roxx





I love Oca!
The funghi pizza is delicious!
:)
Phil Collier SALE





First visit to Oca (son's recommendation) and we were very impressed, excellent service, good atmosphere, superb food and good value. Both of said it just shows whats on your doorstep when normally we dine in Hale. We will be dining at Oca again very shortly that is for sure.
Phil
Altrincham




We have been to Oca on many occasions and they always serve good quality pizza/pasta in a lovely setting. Service is fast and prices reasonable. Much better than Pizza Express, Est Est Est or Piccolinos. Keep it up.
Karl ,Amanda and Kirsten





good food in a relaxed atmosphere and most importantly for us a place where we can bring our 2 yr old without feeling out of place
Anji, Sale





I have now visited Oca around 7 times, probably the most times I've ever been to one restaurant. I've been as a couple, with friends and with family and just love it. It's great value, superb atmosphere and fabulous pizza. We have never booked (not sure if you can?) and although you may have a small wait for a table, the bar area is lovely and the atmosphere from the restaurant carries through. No, it's not the most extensive menu in the whole, it is what it is, and I would not change that.
Isabel Valero





Hello staff from Oca, Jane, Gavin and Peter! I'd like your customers to know that you've been the best restaurant I've worked for as a waitress during the time I was living in the UK! Jane and Gavin (owners and managers) are lovely people and working for them has been a remarkable experience. Back to spain 5 month ago, I miss you all and I'll write you soon. Isabel
Fee - Stretford





I am a frequent visitor to the OCA both with friends and my other half. We recently visited with a large number of his family , it was a bit of a reunion. The service was excellent (thankyou to Jane especially) the food was as always delicious! Everyone commented how lovely it was. I have always recd excellent food and service which is why it is a pleasure to eat at the OCA.
Julie, Sale





Sale has been waiting for a restaurant of this quality to come along for a long time.... Now that its here I am sure I will be a frequent visitor. The Salmon ravioli is to die for!!! Keep up the great service and the high standard of food. I think even Gorden Ramsey would struggle to find fault!
Laura, Sale




I have been to oca twice, both times with a group of friends on a friday night. The service was great, and the food is delicious. The food is not dear, so also a good choice. It has a very modern, expensive atmosphere, which I liked.
janine hale





Had lunch here on weds - the thai beef chilli salad is absolutely delicicous and the service and setting are excellent - would really recommend this place.
jayne and alan parsons





went to OCA with friends ,...fantastic place.......great people, great setting and the touches....flowers in the loos and the bar amazing!!!
florist name please for my studio!!!!
Alan..and the clan!!!
Ciara, Timperley





hadn't booked but we were seated straight away on a busy Friday night. very extensive wine menu - always good! food (med. pasta bake) was delicious with quick and friendly service. and the dessert (summer fruit surprise!) - the only way to judge a menu - was fantastic. and not at all pricey! very impressed.
Sarah Houtchison




Went into Oca last Sunday with partner and daughter, the meal and service was great, they were especially fantastic with my daughter who doesn't tend to sit down too longer (crayons and paper were given to her-pure entertainment) leaving us to enjoy a lovely meal which was also reasonable priced. Recommended
Gemma Sale





I have eaten nearly everything from the menu in Oca (not in one sitting) it's my absolute favourite place to go in Sale. Perfect for lunch with friends or a long evening meal, I drag everyone I know there. The service is excellent and the atmosphere is really lovely, it feels continental and for the price I always feel like i'm really being spoiled! Definately try the King Prawn starter with dough balls YUM!
amanda, oxon





I have been to Oca twice now. Both at lunchtime on a Saturday. The food has been great, service friendly and has been the only place to offer a glass of water with espresso - just like in italy! small thing but was impressed as not yet experienced that before in england. I intend to go back as soon as back on sale.
c corbett sale
We visited oca on the strength of some favourable reviews and to some extent we agreed with them. The place is airy with a nice atmosphere and the food --on the face of-- is reasonably priced.
But our view was it wasn't very good value and only of average quality.
The pizza had a nice base, but hardly any topping and my wifes vegetarian pasta was the smallest portion for this type of meal I've ever seen!!
Our bill was overstated and we found the waitress a little pushy.-----Not a great experience!!! 3/10
Sally, Sale
I have visited Oca on a few occassions with friends but went in last week with my daughter - a troublesome 3 yr old! - and had a fabulous time. The staff were great with her, the food (particularly the salmon pizza) was great as always and I just love the place to pieces. We need more places like Oca in Sale - it's great quality and really inexpensive, which is one of the reasons I go back time and time again. Keep up the good work!!
Emily, Sale
I went to Oca last week and a had a fantastic time. I really enjoyed the food (very reasonable priced) and the staff were very friendly and efficient, nothing was too much trouble.
I would recommend a visit !!
ps. Great Cocktails
John Sale
Heard good things about here. So one saturday though i go along with my girlfriend. The setting seemed nice, Service was good. But to be honest the food wasn't. Also i noticed the cutlery wasnt clean. I understand it was busy but i feel i should aleast have clean cutlery, should i not?I have eaten in many of Sale's restuarants and needless to say i wont be eating here again,food not alot of flavour, didnt look fresh, maybe it was going to be thrown out that night? 4/10 as the service was acceptable.
Doha, State of Qatar
Myself along with group of friends usually frequent Oca in Sale at least two, three times per month. The sevice is always supberb and the cocktails delightful. The gang has a table booked for New Years Eve unfortunatley I wont be there as Im now living in the Middle East. I know they will have a great evening, with great food and hopefully sparing a thought for absent friends........SueXxx
Sale
Went to Oca last Wednesday night and had a great time. Enjoyed the food very much, especially the filleto pizza. The atmosphere was especially nice with live jazz being played. The children were made to feel very welcome and a great night was had by all. Would recommend a visit.
Shane, Sale
The greatest asset of Oca is its reasonable pricing. The service is generally good too. Having been there a number of times, the food has always been of good quality, though I wouldn't say I liked the atmosphere that much.
If you haven't been, I would recommend a visit.
Pauline Matthews
Visited Oca restaurant last January for my daughter's 11th birthday party with 9 party friends in tow. The children had a great time especially as they are given crayons by the staff and allowed to write and draw on the paper table covers. For £5 each the children were able to pick any pizza (child size) off the main menu as well as have a drink and ice cream desert.
The service was great and we were in the restaurant for over 2 hours and did not feel rushed at all. The atmosphere was buzzing and the food was given a resounding 10/10.
Sophie Castell
Was in Oca on Friday night, and had a great time. The atmosphere was buzzing, the food was great and the service was very good. Would highly recommend it to the residents of Sale.
Gareth
Visited OCA with friends on Friday night after many recommendations from colleagues. The contemporary environment was fantastic and the ambience something to behold. Whilst waiting in the bar we were treated to some awesome cocktails (no where else in sale can compete), coupled with perfect bar service. We were sat well within our quoted waiting time, and were shown to a booth at the back of the restaurant, where we felt like VIPs. The food and drink menu are vast and extremely reasonable in price. We tried, what seems like everything on the menu, and have to say could not find fault with anything. It well exceeded our friends reviews. The service was slick and very friendly, we never thought we would have our glasses topped up in a pizza restaurant. We wanted for nothing. The bill was extremely reasonable, so much so, we felt something had been missed off the bill. The ambience was perfect all night, and we were very comfortable in our environment. We would definately recommend OCA to anyone living in the area and anyone outside the area. We would also rate it slighty higher than its sister venue Croma in terms of food, service and atmosphere. Well worth a visit.
John from sale
I've been twice now . The first time I went was when it just opened. Service was good but the food wasn't. I gave it the benefit of the doubt and went again about a month ago. I had a Pizza which turned out to be the worst i've ever had. I will not be going back again
Stuart, Sale
Oca has a very nice ambience and we visited for it for the first time on our 7th anniversary. The service was very quick initally and friendly. The house wine was good and our inital observations were promising, however, The staters were expensive for the quality and size, The pizza was below the high standard of CROMA. Beyond that we were ignored for 40 minutes by the waiters and waitresses when waiting for coffee and desserts. They lost our final order, tip for service and future custom. We had hoped to make OCA a regular visit, but it won't to be.
Updates
Is this information about correct?
Please tell us about any omissions or mistakes on this page...
click here to submit an update.
If you own or run this venue and would like to get more customers from onionring...
click here