| | | |
| --- | --- | --- |
| | | |
Home > Restaurants > Cheshire > Chester Restaurants > Simon Radley at The Chester Grosvenor
Simon Radley at The Chester Grosvenor
International, Modern, British
[show 6 more photos]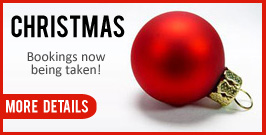 Previously known as the Arkle, our Michelin starred restaurant was revamped in September 2008 and renamed 'Simon Radley at The Chester Grosvenor' in honour of our highly respected Executive Chef.
This gourmet restaurant has retained its much coveted Michelin star since 1990 and is one of only 26 restaurants in the UK to be awarded 4 AA Rosettes. The exceptional menu changes seasonally, and the emphasis is on using the very best, fresh local produce in imaginative and innovative ways.
The cellar is one of the most extensive in England with over 1000 bins from all over the world. With such a wide selection available, our resident Sommelier is on hand to assist with friendly advice and recommendations.
Opening Times: Open for dinner every day except Sunday and Monday. Smart attire is preferred. Please note: Simon Radley at The Chester Grosvenor is not suitable for children and we have therefore implemented a 12+ policy.
---

This venue can cater for functions and events...find out more

This venue has accommodation for overnight stays...find out more
Mel - Onionring
...We were fortunate enough to experience the Tasting menu at Simon Radley's restaurant in the Grosvenor this Tuesday... and what an experience it was. The food, I'll come back to below, was exquisite - a real delight but really you can't talk about the food in isolation – the whole evening was......
Contact Details
The Chester Grosvenor,Eastgate
Chester, Cheshire. CH1 1LT

Tel: 01244 324 024
Say "Mel from Onionring sent me"
Opening Hours
| | |
| --- | --- |
| Monday | Closed |
| Tuesday | 6.30pm - last orders at 9pm |
| Wednesday | 6.30pm - last orders at 9pm |
| Thursday | 6.30pm - last orders at 9pm |
| Friday | 6.30pm - last orders at 9pm |
| Saturday | 6.30pm - last orders at 9pm |
| Sunday | Closed |
Facilities





Offers
Events
December
3
Tuesday 03 December 2013 to Thursday 02 January 2014
Simon Radley at The Chester Grosvenor - Open for lunch exclusively from Tuesday 3rd December until Christmas Eve, indulge with gourmet cuisine in the sublime surroundings of our Michelin starred restaurant. -------------- La Brasserie - Our chic and vibrant Parisian style restaurant and bar serves cocktails, light bites and fabulous festive menus throughout December. Indulge with a three course lunch, the perfect pre-Christmas treat! For Christmas party nights, menus and more...
<
CLICK HERE FOR MORE INFORMATION AND TO BOOK
>
Recommendations
Mel - Onionring





We were fortunate enough to experience the Tasting menu at Simon Radley's restaurant in the Grosvenor this Tuesday... and what an experience it was.
The food, I'll come back to below, was exquisite - a real delight but really you can't talk about the food in isolation – the whole evening was wonderful. Some will say it's a lot of money to spend on a meal & it is true this is an expensive affair – but you pay not only for the fantastic food & wine but also the impeccable service, beautiful surroundings & attention to detail that has gone into every aspect of the restaurant. For most of us mere mortals we couldn't afford to go every week (though we'd like to) but, for a special treat and a wonderful dining experience that you'll never forget – I'd go so far as to say you won't beat this.
Our greeting on arrival was slick & cordial & we were invited to sit in the lounge with our pre-dinner drinks & await our canapés. They were amazing! Beautifully & unusually presented we couldn't wait to dive in! The smoked salmon was so soft it was like eating a cloud, as it melted on your tongue. The citrus fruit coupled with it was a perfect compliment.
We then moved through to the luxurious surroundings of the restaurant for our 8 course tasting menu. The atmosphere in the restaurant is subtle & inviting & really makes you feel that you are somewhere really special. Our meal commenced with a selection from the bread trolley – all beautifully baked in house & knowledgeably described so you can choose exactly what suits – I opted for a Lancashire cheese & onion one and the chef's special made from mashed potato & ale. They were lovely & for those of you panicking that you'd be hungry following small taster courses (though this is totally not the case!) you'll be re-assured to hear that another visit from the bread trolley is readily available!
Our tasting courses were served flawlessly by the waiting on staff, with each course being explained in detail on arrival. For any fellow allergy sufferers I should also say that, having notified the restaurant in advance about my allergy, they were accommodating of this & on ordering I was offered, without any fuss, various changes to the set tasting menu where any dishes were inappropriate.
It's impossible to describe in detail all 8 courses – we'd be here forever – but the stand out ones for us were the mackerel course – the mackerel was beautifully tender, the fish was delicious but not overpowering as smoked mackerel can sometimes be & it was complimented to perfection with the texture & flavour contrast provided by the artichokes – it was divine!
The pork course was also heavenly – the scallop was probably the best I've had, perfectly cooked. The dish was served with tiny little toffee apples, a quince flavoured mousse, the flavour combinations were delicious. For me, this summed up all that's great about a taster menu – getting to sample a little combination of food that you'd probably never take a chance in ordering as your main course and finding it to be a sheer delight!
The duck course was also beautiful, the duck was mouth-wateringly soft (traditional & perfectly complimenting) but also with a very delicate beet accompaniment – a little more adventurous, but for me it really enhanced the dish.
The Mont D'or was wonderfully rich & the cranberry posset was the perfect dish to follow that –it was heavenly (my only complaint was that it was too small!!). My dessert was the sticky rice off the a la carte menu on account of the nut allergy. Not a dessert I would usually choose but I was very pleased that I had again it was delicious.
Despite being very full we couldn't turn down the offer of the cheese trolley – a wonderful, extensive selection of unusual cheeses – once again described in detail & offered with a wide selection of chutneys and accompaniments.
Sadly, I was the designated driver but it would be remiss of me not to mention the tasting wines which my partner had to accompany the menu, I am reliably informed that they were wonderful & complimented the dishes to perfection. Each was presented with great attention to detail by the knowledgeable sommelier and it was a real highlight of my partner's experience.
So all in all, are we going back next week? Sadly not, but will be going back again when we have something special to celebrate... without a doubt (we are already planning some good excuses to celebrate!!).

Giles
Visited The Arkle last week, the food and the service made the evening a very pleasant experience, I will definitely go again, but with the prices its not something you can do every week.
Jane from Upton
A great place for a one off special occasion, I can definitely recommend the Turbot bourguignonne if you go.
Updates
Is this information about correct?
Please tell us about any omissions or mistakes on this page...
click here to submit an update.
If you own or run this venue and would like to get more customers from onionring...
click here