Home > Restaurants > Cheshire > Frodsham Restaurants > Netherton Hall

Lunchtime Special
Netherton Hall
International
Using only the best and freshest ingredients, sourced where possible from local suppliers, and with careful deliberation, prepare the exciting and interesting menu is guaranteed to provide a unique dining experience.
With a well stocked bar, comprehensive wine list and a good range of cask beers.
For those discerning diners who enjoy nothing better than a ride in the countryside to a quality establishment, then Netherton Hall is just for you. 
Food serving hours:
Mon-Sat: 1200-2100
Sun: 1200-2000
---

Find the best deals for Hotels in Frodsham...click here
Share this:
Monday to Friday
Take advantage of our new Cosy Lunch menu. Come early, grab a seat by the fire, a delicious hot drink (or JW Lees' cask ale) and a freshly...
...CLICK HERE FOR ONIONRING VOUCHER
Kevin Harrison, st helens
...One of the nicest pub meals iv ever had. Very nice pub to eat in. the food and the presentation was top class. i can't wait 2 go again. very highly recommended....
Opening Hours
| | |
| --- | --- |
| Monday | 12 - 11pm |
| Tuesday | 12 - 11pm |
| Wednesday | 12 - 11pm |
| Thursday | 10:30 - 12AM |
| Friday | 10:30 - 12AM |
| Saturday | 10:30 - 12AM |
| Sunday | 10:30 - 10.30PM |
Facilities
Parking is in a car park. Gluten Free Dishes Available. Outside Seating. Disabled Toilets. Licensed.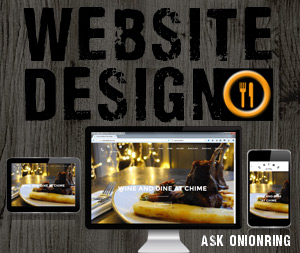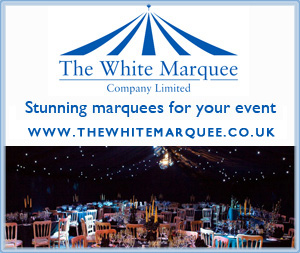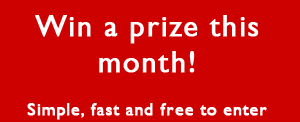 Offers
Recommendations
Kevin Harrison, st helens





One of the nicest pub meals iv ever had. Very nice pub to eat in. the food and the presentation was top class. i can't wait 2 go again. very highly recommended.
Tom, Chester




Called in for lunch on spec and we had a excellent meal. It was a lovely sunny afternoon and we enjoyed sitting outside. The menu choice is good, the staff friendly and attentive and the food quality is high. Certainly worth revisiting.
A.White





We enjoyed a lovely meal, food was excellent as was the service and staff. Would definitely recommend to friends and will return again very soon.
hayley frodsham





This has got to be the best resturaunt I've been to in a while. Excellent homemade food, friendly staff that didnt annoy you whilst at your meal like in other places (personally that annoys me) outside is just as beautiful as inside, with a heater/light outside for smokers, with a patio for those summer days im looking forward to.
G. Richards - Ellesmere Port





I visited Netherton Hall last evening (May 13th 2010)and from the time my friend and I walked in to the time we left the friendly staff where absolutely wonderful. The meal was delicious so top marks to the chef. Can't wait to go again soon. Well done to everyone.
mike & cath critchlow





called in on thurs 25th feb by chance. food was excellent give 9/10 especially cheese & Colly soup which we have never had before. friendly service , nice atmosphere lovely warm fire. yes thoroughly recommend it, which is unusual for us as we are fussy diners.
suzi




This is a very nice pub/restaurant,tasty food, good menu choice,with regularly changing specials. The only thing that can let this place down is the service, we never though whether they are doing table service or not and neither do they! This hasn't stopped us going back though as the food is nice.
Karen, Chester




have been here before but just thought i'd comment again as its still great. fab choice for vegetarians not just your usual curry or pasta dish - some real great comfort food/pub food choices. i had cheese and onion pie which was obviously homemade and delicious. lovely atmosphere, great decor, attentive polite staff and great choice on the menu. highly recommended
Kevin Runcorn
I`m going there tommorrow (23/9/09)but have already been told it`s very good.
The thing is though whilst the pub may have a Warrington postcode it`s nowhere near Warrington so if you are looking for it look in Frodsham.
ka chester




Good pub food, lovely atmosphere and great service. Biggest bonus for me was the wide choice of vegi options - something which is sadly lacking in almost every other pub in the area. Vegis generally only get 1 or 2 options, here there were at least 4 or 5 choices and all of them sounded fab.
Karen, Runcorn *update*
Just a note to say that the Netherton Hall has now changed hands. Its sad to say that this is now more of an average pub (lovely, updated décor though)with the usual pub food. Nice atmosphere but nothing amazing.
Karen, Runcorn





Over the years i have enjoyed more meals at the Netherton Hall than i could count: from romantic meals for two to birthday celebrations for thirty or more. Excellent quality food and a warm atmosphere have always brought me back time and time again. Although the interior could do with some minor attention, the staff are lovely and the high quality menu is a must. The best restaurant in the area, without a doubt.
David Rudd




We booked for a family party with ages ranging from 13 to 81 and found that the menu had something for everyone (provided that you are not a member of the burger or pizza only club)
The only drawback was that the menu was not printed out but only written on the blackboard which meant everyone had to crowd around and then forgot what they wanted by the time the waiter came to take the order!
Starters ranged from £.95 to £5.95 and mains from £9.95 up to £18.95 which was for a steak. I was told that the steak and kidney pudding was particularly good at I think £10.95.
The food came promptly and was tasty and well cooked/presented.Vegetable were included and were not an extra cost which was a bonus.
A good not over priced wine list and I had a very good pint of Timothy Taylors Landlord.
Well worth a visit!
Updates
Is this information about correct?
Please tell us about any omissions or mistakes on this page...
click here to submit an update.
If you own or run this venue and would like to get more customers from onionring...
click here