Home > Restaurants > Cheshire > Warrington Restaurants > Shelly's Restaurant
Shelly's Restaurant
British
[show 2 more photos]
Shellys Restaurant is in the heart of Warrington Town Centre Cheshire at the top of Bold Street close to the opening of the Golden Square Shopping Mall.
The special evening events we regularly hold are very popular and book up very quickly. Our warm and charming atmosphere will instantly relax you while our attentive staff spoils you.
Childrens Parties can be arranged, children love Shellys real milkshakes, lovely sandwiches and cakes their own music. Mums love the coffee & chat waiting too!
When you visit Shellys Restaurant, you're in for a treat.
---

Find the best deals for Hotels in Warrington...click here
Share this:
Claire, Warrington
...Just experienced the eggs benedict and they were amazing! Don't know how I've missed the little gem until now. Will definitely be returning for one of the tribute nights or children's parties Shelley does. Lovely set up and great staff....
Opening Hours
| | |
| --- | --- |
| Monday | 0900-1600 |
| Tuesday | 0900-1600 |
| Wednesday | 0900-1600 |
| Thursday | 0900-1600 |
| Friday | 0900-1600 |
| Saturday | 0900-1700 |
| Sunday | closed |
Facilities
Gluten Free Dishes Available. Disabled Toilets. Licensed. Private Parties. Takeaway Service. Children's High Chairs. Children's Menu Available.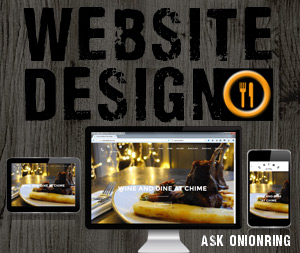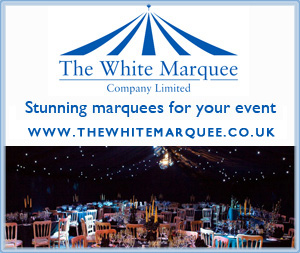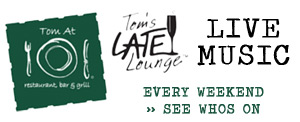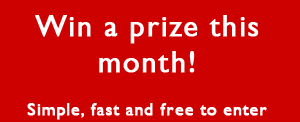 Recommendations
Claire, Warrington





Just experienced the eggs benedict and they were amazing! Don't know how I've missed the little gem until now. Will definitely be returning for one of the tribute nights or children's parties Shelley does. Lovely set up and great staff.
Nick Robins Warrington
I noticed Shelley does Eggs Benedict at breakfast time. I emailed to ask what time breakfast is served, basically the reply was you come I'll cook. Three of us popped in the next day. Shelley greeted us and we sat down to a huge pot of tea for two and, according to Mrs R, one of the best cups of coffee for she had for ages. The eggs were lovely. It was our third visit. We've now had lunch dinner and breakfast at Shelleys. We will go back. Do try and support local independent businesses. The big multinationals are the same with no character. Don't let the little places die.
Robert Newman





We've been to a few of the murder games they run. A great experience, with a good 4 course meal and a great laugh at the murder game. Five stars.
Susan Pemberton
My husband and I were taken here for evening meal as a surprise by our two friends. A lovely experience. Beautiful, homely restaurant with a very warm welcome from Michele. So good to go out and be served delicious food and plenty of it. Would recommend a visit here and I shall definitely be going back.
Cat, Warrington
We had a wonderful meal here on Saturday night. The food was just delicious - evidently proper homecooked style food - not a zip ping meal in sight! We had the most enormous bowl of home made soup and I had the best steak I've ever had ever! The place is small, but not too overcrowded with tables. It has a cosy feel - but is very modern and plush. Can't recommend this place enough. Beautiful food, great service - a proper hidden gem, we'll definitely be going back.
Ed, Warrington





Had lovely meal followed by fantastic fresh hot aga scones with fresh clotted cream and jam. Staff were very friendly. Would definitely go again.
sylvia, warrington





We went to Shelly's murder mystery night for my sons birthday. We had an excellent night, good food, good entertainment, wine £10 per bottle. Everyone thoroughly enjoyed themselves, we will definitely go to the next murder mystery. Recommended
Bob, Runcorn





We had a Christmas meal for 20 here on Thursday 17th December. Everything was perfect, the room, the service, the food. Shelley and her team could not do enough to make sure we had a great night. I am sure we will be returning, maybe as a big group, definitely in smaller numbers. If you have not tried it you should! Thanks for a brilliant night.
anna, warrington





I recently had my sweet sixteen birthday party at Shellys and it was great. A huge effort had been made to make the night really special and memorable, the food was lovely, the decorations beautiful. A truly wonderful night.
Hugh - Warrington





Great food and very nicely decorated. Really friendly staff.
katie, warrington





sweet sixteen party: a lot of effort had gone into the evening (decoration, presents for guests etc)
good, friendly service and good food
Lea Warrington





This was our first visit to Shelly's restaurant and it certainly won't be our last. Excellent food served in a friendly environment.
Paul, Warrington




Visited Shelly's for first time on Friday night. Won't be last. What fabulous food and service. Shelley looked after us so well we felt as if we were old friends when we left. This little gem raises the culinary standards in Warrington way above the norm.
Ste and Joe Devlin, Grappenhall





Had lunch there a few days back, and Shelley thankfully made me an excellent breakfast outside of the published hours. Fantastic food, great service recommended
Ian Hornby Warrington





We went to Shelly's for the first time last night. It's a shame it's not on a street that gets more passing trade, but the food was among the best we've had for a long time, especially the goats' cheese tart appetiser. It only seats around 30 and is well worth seeking out for a fine dining experience. Rumour has it the place is haunted too, though we didn't see or hear anything.
Kathryn & John, Warrington





We had a delicious meal at Shelleys tonight. The food is fresh and homemade, everything was cooked to perfection and the service was fantastic, we will definately go again.
John Taylor





Impromptu lunch in Shelly's was so enjoyable we went back for dinner in the evening and were not disappointed. Excellent staff, fine food and pleasant ambience we felt properly spoilt.
Pat & Eric Rathbone- Warrington





Visited Shellys Restaurant again!! Cannot be beaten on every count. Food delicious, presentation excellent very imaginative good service and excellent value for money.
Nick and Christine. Warrington





We read the reviews on Onionring and decided to try for ourselves. We popped in for lunch and were pleasantly surprised not only by the food but also by the lovely staff. With due respect to restaurants that employ teenagers who often give the impression of wanting to be somewhere else rather than serving customers, Shelley's staff were all genuinely welcoming. We WILL be going back and we will be telling friends. Just a shame we've only just dicovered Shelley's.
Taryn St Helens





Went to Shelly's again last week for Lunch, the Hot Pot is fantastic, i suggest that you try it. Once again i couldn't fault the service or food. Shelly's is the nicest place in Warrington.
judy- stockton heath,warrington





Visited Shelly's last night and what a sumptuous meal. Beautiful restaurant delicious food very welcoming hostess (Shelly) even recites all the ingredients in each selection of the menu. You actually feel as though you are at a dinner party the ambiance and Shelly and there is no rush to get people in and out. Shelly is a great story teller she is a fantastic business woman.
Jackie & Denis Gt. Sankey




A really very nice birthday meal & a very welcoming reception, just what you need to for relaxation.
Taryn Byron St Helens





This is a really nice restaurant, friendly people from the minute you walk through the door. The food is gorgeous, and its home made. You can tell from the taste and the way its presented. I would recommend this restaurant to anyone.
lynn jones





Called in after shopping in the new Golden Square
the combo starter was just great, main course delightfull and the puddings where to die for. The food was hot and the service excellant, the house wine was very good - this is a gem of a restuarant and one that we will most certainly be recommending and returning to
whittle





last night was the second time we have had the £10 two couse meal ,once again it was excellent we also had a pud to die for
thank you once again [we will be back]
Suzanne Sherratt Warrington





Went for a meal for the first time tonight at Shelly's and the food and atmosphere was fantastic.
Colin - Warrington





Been visiting Shelly's for a while now and have to say the food and service is always faultless. Their poached eggs on crumpets is my favourite start to a Saturday.
Patricia, Warrington





Excellent food and extremely pleasant staff.
terry, st helens





excellent food, good quality, attentive staff, no riff raff.....well done
Mark Coleman, Liverpool





The food is really very good - who would have though that Warrington would have had such classy, Michelin quality food. We had the £10 early diner menu and found it stylish and fun.
Janet, Warrington





Shelly's regularly delivers great food, wine and relaxing atmosphere. One of my favourite regular haunts. Good for either a romantic dinner for 2 or a party. TRY IT!
Chris Moss





The food was excellent, the surroundings and decor are relaxed yet elegant.
I was impressed by the service that I enjoyed although I did hear another customer have to ask for their order to be taken, all in all it was a most enjoyable meal and experience and I will definitely be returning.
M EDWARDS WARRINGTON





I dined at Shelly's last night with some old work colleagues and thoroughly enjoyed the food, the ambience and the staff were so friendly. Would defo recommend it to all my friends and hope to go there again very shortly
Anne Lymm





3rd visit, food wonderfull, great prices. I'd recommend this restuarant to everyone. Top quality ingredients, freshly prepared. After your visit, you'll wonder why you ever liked the food served in the pub chains.
Amy from Aiken, South Carolina, USA





Fantastic! Shelly and her crew are simply amazing. The food, atmosphere, and service were outstanding.
Derek Minskip - Beith - Scotland





Excellent food, as was the service, friendly atmosphere and clean welcoming surroundings.
Craig & Andrea Mckay. Hartford Cheshire.
We have now visited Shelly's on four occasions and it is simply superb!!The varied menu never fails to delight. The food is well presented and prepared with great care.
We always look forward to our next visit and praise is very well deserved.
Sue Hall
We have just enjoyed a really nice evening at Shelly's restaurant. The food was delicious and the owner and staff were exceptional in their service. An added surprise was the special price menu available on Tuesdays and Wednesday evenings. £10 for a three course meal or add another £7.50 as we did and enjoy a really nice steak, making your 3 course meal only £17.50. We will definitely go again in the near future.
herbygoesbananas
Recently visited Shelly's on a Friday evening. The food was delicious and beautifully presented. Shelly is an excellent host who takes the time out to ensure diners are happy.
News
Chef Profile: Shelly Butterworth of Shelly's Restaurant
23/05/2013 14:23:25
Work Experience:
Life ambition to have a restaurant from a child, I had the best teachers all the family passionate over food. At Shelly's we cook as much as possible on an Aga Cooker so the cakes and puddings and hotspots and casseroles are amazing. I've cooked with Hugh Fearnley......
more
Updates
Is this information about correct?
Please tell us about any omissions or mistakes on this page...
click here to submit an update.
If you own or run this venue and would like to get more customers from onionring...
click here