Home > Restaurants > Cheshire > Stockton Heath Restaurants > Ego
Ego
Mediterranean
Ego - part of the popular Mediterranean restaurant chain. Located right in the centre of Stockton heath. The restaurant is stylish and modern with a small bar area, and some outside seating.
Large car park to the rear.
*Please note the menus below are only samples and are subject to change.
---

Find the best deals for Hotels in Stockton Heath...click here
Share this:
David Wilpshire
...Just had a fantastic dining experience at Ego Stockton Heath. Not been since it has been refurbished and it looks the business. The food is some of the best I have had for a long time. Great atmosphere and attentive staff, even the Manager took the time out of a busy evening to see if everything......
Opening Hours
| | |
| --- | --- |
| Monday | 12pm – 10.30pm |
| Tuesday | 12pm – 10.30pm |
| Wednesday | 12pm – 10.30pm |
| Thursday | 12pm – 10.30pm |
| Friday | 12pm – 10.30pm |
| Saturday | 12pm - 10.30pm |
| Sunday | 12pm - 10.30pm |
Facilities
Parking is in a car park. Disabled Toilets. Licensed.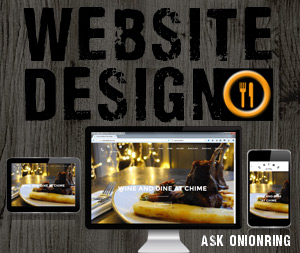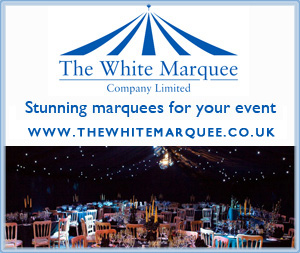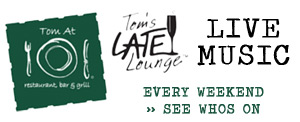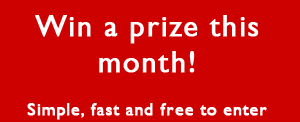 Recommendations
David Wilpshire





Just had a fantastic dining experience at Ego Stockton Heath. Not been since it has been refurbished and it looks the business. The food is some of the best I have had for a long time. Great atmosphere and attentive staff, even the Manager took the time out of a busy evening to see if everything was ok. Other restaurants should be looking at how this one is being run, it sets the standard at the top.
Charlie and Flora.Warrington.




We hadn't been to Ego for a few months so it was a pleasant surprise to find it had all been refurbished found it alot brighter but with the same ambience and atmosphere of old.The food as always was lovely but we were a little surprised that there were no accompanying veg with the mains as was usual. They had to be purchased separately.Still pleasant eating experience though also had a third off the bill.Will return !
sharon grundy





1st visit to ego (stockton heath) a group of friends (playability) all agreed awesome food, fantastic service, very clean and comfortable environment, loved it. will visit again.
Hanicka in Lymm
The staff is extremely friendly, the atmosphere is very gentle and nicely earthy, we had a grilled goats cheese and also asparagus with duck egg for starters, then salmon and dill fish cakes and also a chicken forestiere which was very juicy and very very tasteful, for desserts vanilla creme brûlée and I had Crushed meringue with rhubarb which was sweet but also nicely fresh. Love it there, can only recommend and will be back very soon. P.s. the fix 3 course menu is a fantastic value, it makes going out less painful for the purse xx
Tom Appleton




Birthday celebration mentioned when booking but no response from staff! Well cooked meal of generous portions and nicely presented. Musak unobtrusive but considerable noise from other parties. Service adequate and quite friendly. House wine OK.
Teresa Appleton
Had a brilliant meal on Tuesday, the most freshest & flavour dish I have had in a long time.
Gill,Warrington




got free meal offer and wow what a bargain,fab food as ever however very cheap!! lovely service
the lathams





went first time tonight, excellent 10/10 etc etc service great nothing to much trouble, food perfect from quality, authenticity and variety point of view. could not be faulted, again excellent this is how a meal out should be
Leon St Helens





Wonderful evening to celebrate my wife's birthday with our special voucher .
super food excellent service by Dan a perfect evening.
thank you all.
SW Local


meal last night (Saturday)was not upto Ego standard , tasteless and frozen tuna was sent back Also not enough staff, food waiting to go to tables while orders being taken.
Brian FROM Wigan




My wife and myself visited Ego's in Stockton Heath today (28-12-09), we took advantage of the 2 courses for £9.99 lunch time offer. The food was excellent and plentiful, the staff was very efficient in seating us considering it was quite busy. A very enjoyable experience.
Elaine Cotton Northwich





Thank you so much for my birthday voucher I had a lovely meal especially the starter of hot prawns, staff are always friendly and helpful. Atmosphere excellent, love the Sunday special early doors hope to visit again very soon.
Stockton Heath


We have dined at Ego many times over the past few years and have never had a complaint. Last night we visited and ordered the Prix Fixe deal. We enjoyed the meal, but noticed that the vegetable portions to accompany the main course were extremely small, compared to the 'Ego of the past'.We literally had three new potatoes, a very small portion of courgette and approx 1 carrot, between two adults. Come on Ego, you can do better than that , it spoils the meal when you hardly get a full portion. Maybe we will leave it a while and hear what others have to say. First time we have ever left hungry !
david, stockton heath




Another good meal at Ego, using my '3 free courses' birthday voucher. So a pasta starter, no starter, fillet main and sirloin main (but only a small cup of veg each this time), share-plate multi-mini-desserts, 2 large draught Peroni and a bottle of wine was only c.£42. Not bad for all that. You'll have to register online with them and say how old you are, though! One steak was a bit too flamed to easily eat, rather than very well done.
steve whitfield





Big thanks to all at Ego for the birthday meal voucher(3 course ) ,food was fantastic service good to, considering how busy it was and a great atmosphere last night PS to all who read this join there eclub its well worth it
joanne, appleton
Thoroughly enjoyed our meal here last night! The food was top notch and the 2 courses plus a bottle of wine EACH for £17.50 offer was bargainous to say the least!!! Not to mention lethal! The service was excellent and the atmosphere was great, probably due to everyone taking advantage of the great offer! This is definitely the place to go on a Monday evening if you're after a good night out!
Kathy -Stockton Heath





We have dined here on several occasions,and always had a great meal.Friday was just as good, and the fact that drinks were half price was an added treat. The fixed price menu was superb , and i can never resist the cheesecake ! Another great evening.
Joanne, Appleton





Had lunch here today and chose from the fixed price lunch menu, 2 courses for £8.95. The food was delicious and well presented, the service attentive and the stickers and activity book provided a welcome distraction for my little girl!
Jane, Stockton Heath
I've been to Ego's many times and had dinner there on Saturday night with friends to celebrate my birthday and had a lovely evening as usual. The atmosphere was great and the food was fabulous as it always is and I am looking forward to my two other visits planned at Ego's this month! I am disappointed though that the skillet of 'in-season' vegetables has disappeared as this was really good value and paying for separate veggies always seems a bit of a con.
Gloria Jefferson, Appleton





Been to Egos many times but the new additions on the menu are to die for. We went tonight and I had the gambas al pil pil as a starter and the andulucian pork fillet for my main - simply the best meal I have ever had anywhere. The restaurant had sent me a complimentary voucher for a 3 course meal for my birthday tonight as I am in their e-club. Congratulations to this brilliant restaurant, it goes from strength to strength.
Gill,Warrington




Went here with the girls for a friends 40th lunch,was busy but added to atmosphere service great and even got drinks at half price as they forgot and re did bill without us asking!!! fantastic saving
Dave , Wilpshire





Just come back from another excellent meal at Stockton Heath's Ego. They really have got everything right at this restaurant, the service is excellent, the food is different from your usual fare and of a high standard and there is a lovely ambiance about the place. The restaurant was busy considering it was post Christmas but the staff were always attentive and charming. The place is well managed and you get the feeling that they could not do enough for you. We took our children this time and even though I am always a bit unsure about the the reception when you bring children it was unfounded as they make you feel very welcome and cater for children extremely well.Its definitely worth a visit and I highly recommend it for anyone looking for an alternative dining experience.
Cat, Warrington




I took my mum to Ego for her birthday on Sunday, the food was lovely, the staff were very friendly and helpful. We had to wait a while for our meals (over half an hour) but they were very apologetic and the food was great! My mum didn't like the sauce on her steak (a bit salty) but when she complained, they offered to change her meal and when she declined they didn't charge her for the liqueur coffee she had after the meal. Throughout the meal it was refreshing to have staff bend over backwards for us!! The only slight problem with Ego is, due to the lack of soft furnishings (no carpet, curtains or material covered seats) it can get very noisy. Still... highly recommended!
Eddy, Northwich





Second visit and food excellent, service very good and lovely atmosphere....give it a try
emma manchester





Went to the restaurant after a recommendation and totally loved it .. food very fresh , Have just been told there is a NEW Ego opening in the Trafford centre aswell which is great news as i am now a massive fan. Keep up the Good work Ego
DAVID HOARE, STOCKTON HEATH, WARRINGTON




I've visited Ego many times in the last couple of years, and never been disappointed. However, I prepared a lukewarm review recently after a not-up-to-standard experience (food and service). OnionRing intercepted this review and contacted Ego, who then promptly posted me some vouchers for another meal + wine for 2. So, in the interests of fairness, I am happy to report all that and give them 5 stars for excellent customer relations, too.
Leanne, Grappenhall




We had a bit of a family get together for 10 people on a Saturday lunch time, turned up late and took ages to order. In spite of us, the service was good and the food excellent and amazing value for money as always with the fixed price menu!
Garry - Stockton Heath




Had the early bird menu for 6 people. Excellent value, quality and service. Well worth it.
Kath Bramhall
Had a fantastic evening at Ego's in Bramhall went last month with 8 of my friends - served by a lovely young girl think she was a manager (Heather?) very funny and really made us welcome, food was outstanding and very reasonably priced as was the wine - we will definitely be back.
Gill,Warrington





Another lovely meal with 17 friends.Service not a problem for such a large group either.Fab slow roast pork and black pudd yum.
Jeanie, Warrington





Ate at ego's again last week; lovely reception and attention, terrific value 3 courses for less than a tenner. Atmosphere and surroundings great - have booked in for Xmas in December ! Can't wait.
John near Bramhall
Had a fantastic meal in Egos Stockton Heath on Saturday evening. Very busy and the food was excellent as was the service. Our waitress was efficient and very friendly. Will be definately going back asap. Keep up the good work.
Lindi Kirwin





My hubby and I had nipped STUDIOART on Wilderspool Causeway to drop off some of my paintings for their exhibition, and I asked the Louise and Jane where they'd recommend we could eat in Stockton Heath. With absolutely no hesitation, straight away, they both said EGO!!!!
They weren't wrong!!!!
The reception we received and the food we ate was outstanding and we shall definitely be going back!!!!

Dave Wilpshire Nr Blackburn





Just had an excellent meal at Ego's Stockton Heath. The food and service was exceptional with a real 'buzz' about the place. The staff were falling over themselves to offer you that genuine dining out experience without being too intrusive. There was a mixture of people in from large parties to couples and the general feel was one of a well managed, clean and friendly environment. I had the Smoked Haddock rissoto for a starter followed by the duck with caramelised figs. Both were well presented and cooked to perfection. I unfortunatley had no room left for a pudding but looking at what the rest of the party had the next time I go I will definitely have to squeeze one in!
I strongly recommend a visit and will no doubt be returning in the not too distant future!
Gill & Friends





Super lunch at Ego, perfect food (spinach & vine tomato risotto followed by brulee), fast and friendly service and reasonable price. Recommended.
Garry - Stockton Heath




Re my previous review - Ego is now up to scratch again. Back on the dining out list!
Phil, St Helens



Good service. Excellent food apart from the bland sauce served with the mussels, and the lukewarm sauces with the main meals.
Garry - Stockton Heath

Used to be good - but I'm sorry to say service and food quality have taken a tumble. Not recommended now.
Gill,Warrington




Just had fixed lunch menu here with Mum,both impressed good choice of courses and tasty too.Very busy and good atmosphere for a Wednesday well done.
dorothy mcfarlane





went for a meal with a friend tuesday 16th january. Excellent meal, excellent service, nice atmosphere. Would recommend highly.
Mark Slater, Runcorn.




For of us went for a meal last Friday night (24/11/06). Service excellent, waitress offered us a better table without having to be asked! Food also excellent. Our only complaint was with the size of the portions, next time we'll be having a starter too! However, there definitely will be a next time.
Jack, Stockton Heath



Went to Ego's last night. Food and service up to the usual high standard, but £3.60 for a pint of San Miguel is getting silly.
Gill & Jo





Have recently had two excellent lunches at Ego. Fast and efficient service, super food steak panini - (make sure you are hungry for this one!) and chicken pitta, both very tasty, perfect lunchtime fare. Two lovely glasses of Pinot Grigo and all reasonably priced. Recommended.
Siobhan, Warrington





Had the loveliest meal on Sat evening. Finally the prefix menu has changed (eat here a lot and was getting a little bored of it!) I went with my husband and our one year old. The waiter was amazing. He was jovial with our son, brought our son a selection of bread free of charge to keep him quiet, and was so attentive it was a pleasure.
Loved it.
Paul





I went to Ego as it had been recommended by a friend of mine. The restaurant was very busy but had a nice attmosphere. The food was Fantastic but the best part of the evening was the waitress Jennifer, she was very polite and even though she was busy, was always smiling and made us feel very welcome. All resturants should have two things great food and a great waitress.
Sonia Stockton Heath





Visited for the Monday night offer (2 courses and free bottle of wine £17.95) on 17th July. Food great as usual. The evening was made even better by our excellent waitress Charlotte who was most friendly and attentive. Thanks!
dav





Great food with service to match!
Can't fault
Dan M, Hale




We went down on Tuesday. The place was busy, service from the friendly head waitress was very good. I stuck to the set menu 3 courses for £13, i was slightly worries that because of this I'd end up with half portions, but both my starter and rump steak were decent sizes and tasted very nice. Only negative is that it got very loud, poor acoustics or something but it must be booming on a Saturday night!
carmen




Ego's, well what can I say i have eaten here several times mainly on the Monday night special, which has mainly been great food and service, although a couple of times we have been overcharged buy a lot of money, but this matter was resolved asap, also been for lunch several times, generally a great place and good food, give it go.
L&G Runcorn
Have been several times to Ego and it has always
been top draw and it was just the same. Food good, service excellent, my Mum really likes it and she's 72!
Just one small thing ditch the twiglet french fries and get some proper home made chunky chips!
Cath ...Stretton



went on Monday teatime..New Summer menu...Food was ok ..Our waitress for the evening made it quite uncomfortable when i was the only one left eating my starter she was hovering around the table waiting for me to finish!! They obviously wanted the table back as soon as possible! Also, a smile wouldn't go a miss.
steve





went to EGO this weekend for a birthday bash ,been several times now carnt fault the place ,service and the food top notch
Skylos, Hale


Ate there with a party of 12, table booked for 8.00 arrived bang on the button to find table not ready till nearly 9.00 don't know whether this is to increase the bar takings or incompetence? Then kept waiting for about 30 mins before order taken then a long delay for the food, in brief, bad service, not bad food, pretentious atmosphere, wouldn't go again unless it was very much improved.
Cath, Runcorn




Last night was my first visit to this lovely restaurant. First thing I noticed was how friendly the staff were. I visited Ego with 2 friends, we dine out once a month changing the venue each time. However we all said that we will be going back to Ego again as we enjoyed the meal so much. Great value for money and the food was delish. The only thing I would say is that we were a bit squashed in and our table was too close to the next one but this wasn't enough to spoil our girlie night out. Thanks to the staff for a good quality service.
ben, warrington
ate at ego on saturday lunch time, the service was slow, the staff were rude and the food was abysmal. medium well steak was burnt n medium stake was rare, tried to complain but no waiters were looking at us. left without cutlery after our starters. a terrible experience!
Sonia Warrington
Have eaten at Ego on numerous occasions most recently 12/03/06. The special deals are excellent value and the staff are brilliant -friendly and helpful. Have taken most of our friends and family by now and they have all been very impressed. The best dining experience in Stockton Heath by far!!!!
Kathy . Stockton Heath
We have been to Ego three times since it opened, and had fabulous meals. Food has been delicious, especially the cheesecake !! Steak is great and the vegetables to die for!! , this is one of the best places to eat in the Village. Reasonably priced and a great atmosphere, looking forward to another visit this weekend. Book early to avoid missing out.
Gill & Friends
Went to Ego for the second time in as many weeks on Friday evening, (purely by invitation not desire). The restaurant was busy,busy, busy as usual and they were turning people away at the door. We had booked a few weeks prior so were seated quite quickly after obtaining drinks from the bar. The staff, as usual, were efficient and friendly. We started with either the warm pitta bread and dips (which is lovely) or the garlic mushrooms, followed by the chicken in honey and mustard sauce which tasted slightly burnt and spoiled my main dish. One of our friends had the mushroom risotto which initially she said was very nice until she found a 30cm long dark hair lurking in it. This had obviously been cooked with the risotto due to the food particles clinging to it. I volunteered to call for the Manager who did arrive promptly and removed the meal. This was worryingly replaced at speed. Much if it was then left. We followed our main courses with a selection of desserts which I think are this Restaurants finest accomplishment. Coffee etc served promptly and of average quality. At the beginning of the meal we requested a jug of tap water with ice and lemon. After 30 mintues we asked again, to be informed that we couldn't have it as they had run out of water glasses. When it did arrive those glasses were obviously just out of the dishwasher and still tasted of cleaning solution!! Overall it was a reasonably priced night out but the food just seems to lack a depth of flavour that would be expected. Probably won't rush back.
Graham stretton
We went with a party of 4 for a monday night special. The service was great and the staff very informative. All our food was lovely but the black pudding starter was especialy good, like no other i've tasted. Give it a try!
Julie, Appleton
I wish people would write proper reviews with constructive criticism or praise and evidence to back up points. Its no good writing ..... 'its horrible' ..... how can that be taken seriously by anyone!! (moan over)
I however went to ego on saturday night, the staff were fantastic very helpful and knowledgable about the menu. The food was cooked to perfection and faultless. Although the place was absolutely packed I loved the atmosphere and realised that the place is packed because its great value for money and really impressive food and wine.
Hope that helps people make a more informed decision about whether or not to eat at ego! I would definietly recommend it.
phil, warrington
we ate at ego last week.. absolutely horrible. There are plenty more GOOD restraunts now in stockton heath so we will try one of those next
Gill & Friends
Went for the Monday night special last week. Very very busy but we were seated immediately and promptly given menus. Personally my meal was a little disappointing but my friends either made wiser choices or were just lucky. My mushrooms served on bruschetta lacked something and my chargrilled steak just tasted bitter which overshadowed the sauce totally. There is a subtle difference between chargrilled and cremated. However my friends say the risotto was delicious together with the duck and the fillet steak. The sea bass was not a generous portion but enjoyable all the same. However we all found the free bottle of house wine most unpalatable and whilst the £15 per head price is reasonable the wine spoilt the effect. The puddings were divine! Whilst we would probably go to Ego again as the atmosphere was super, the staff attentive and the price most reasonable, we would definitely upgrade the wine and buy it by the glass!!
S, Grappenhall
Fantastic meal on Monday with a dozen girlfriends. The Monday special (2 courses from the a la carte menu plus a bottle of house wine for £15) can not be surpassed. Quality of the meal was first class, service spot on for the size of our table. Definitely returning soon
Mr, P Mongahan, appleton
Noticed it had quite a few good reviews, so thought we'd give it a try. We went for the early diner deal which turned out to be excellent value. My steak for main was cooked to perfection. Atmosphere was lively for a thursday. Really Good.
Kelly, Grappenhall
Excellent - went with my husband and one year old son for lunch on a Saturday and the service was super. There was a great range to choose from I opted for fish and my husband for steak and my son - pasta. It was no hassle to have a toddler with us and we were made mostwelcome. We will be returning!!
SANDRA WOOD
First time visit. Party of six. Excellent food and the staff were very attentive. Good value. Will definitely be going again.
A couple, Appleton
We've been to The Ego three times now and had the special each time. We are very happy with the restaurant and will definitely continue to visit.
The food is very good; the steaks and the salmon steaks are cooked to perfection. Also, a big plus is that the vegetables are superb; this restaurant could give some very much more expensive restaurants a lesson in how to produce interesting and perfectly cooked vegetables. They are wonderful. We like the good choice of wine by the glass. Yes, drinks are a little pricey, but they're worth it for the convenience of having to buy only a glass. Coffee is also excellent.
However, something we don't like is the music. It might be 'necessary' to give atmosphere when the place is warming up and there are not many people there, but when it really starts to rock and every table is full, it's madness to keep the music on. It's hard enough to hear your table companions over the volume of chat without having music added to the overall noise.
However, we're getting on a bit, so we suppose this is what the restaurant's target clientele want. In any case, it's not bad enough (quite) to stop us returning.
Our opinion - a very welcome addition to Stockton Heath eating.
Maria, Warrington
Went for lunch at Ego today with the girls. The food was very nice and the staff very friendly would definately recommend for the lunch time special. Excelent venue for ladies who like to lunch.
Lyn, stockton Heath
Went to Ego last Sunday, Food is excellent, well done Chef. I had the lunchtime special of 3 courses for £12.95 which was fantastic value. I would say that it is not the most astmospheric of resturant, a few hicups with service but would give the resturant a strong 8/10 for food quality alone. Will return
Charlies Angels, Warrington
12 of the gang went last night for our annual Christmas bash. Few of us has been before and we weren't sure what to expect, especially service wise. Well, goodwill to all men, and women, it was brilliant. Food was excellent, prices really reasonable, wine was good value and that just leaves the service. What can I say, a young staff who were pleasant and efficient. They spilt nothing, left just the right gap between courses, didn't keep bothering you but did respond to polite requests quickly and efficiently. Let's not forget the chef's who managed a perfect 'medium' rump amongst all the other delicacies and delights. Our thanks and best wishes to all of the restaurant team for a perfect evening.
kate stockten heath
i went to ego for the first time in there second week of opening, i have to agree with perivous comments that the staff didnt seem to know what they were doing and needed cheering up however, i went again last night and found the service has improved alot. happy waitresses and everything arrived quickly with no hassels. great job ego!!
lesley
i went to ego last night and was greeted by a lovley blonde waitress, after being seated we were quickly offered drinks and then ordered are meal. are starters came quickly but then found a long wait for the main course, it was worth the wait however my ribeye was done to perfection! and the cheesecake excelent! i did find the drinks expensive so would proberly only drink the free tap water next time i go!
food 10/10 service 9/10
Appleton
Went to ego for the first time on Saturday. I have to say its the best food I have had in a long long time. A most enjoyable evening and will definitely be returning very soon.
Grappnehall
We have been to Ego 5 times now at various times of day and evening. On 4 out of 5 occasions the staff let the side down. The food is good on the whole but doesn't make up for staff. Too many staff members who have not benefitted from customer service training. Often having to ask for something several times and then finding staff justifying poor service and point scoring rather than offering a simple apology. As a local I would like this restaurant to prosper, but numbers seem to be dropping off each time we have visited. I guess the honeymoon period is over - time to deliver on service. Agree with previous review - drinks are expensive,too many restaurants advertising two and three course meal deals and recovering profits on high price soft drinks, beer and wine.
Lisa Grappenhall
We went to Ego with friends two weeks ago and found both the service and food faultless.The staff were friendly and polite
Many people have said the service was too slow - why go out for a meal and get rushed out??
10 out of 10 for us Ego !!
Amy, Knutsford
I visited ego last week and was greeted by a lovely young lady manager. Our table was not quite ready,yet she offered us a drink at the bar, the bar staff were very helpful with our choice of wine. The food was great and although the staff need more knowledge of the menu in places, the manageress seem to be running the shift fantastically. As a former waitress myself, the place looks as if its one to look out for. Great Job Ego!! Hope you are here to stay!!
Matt, Chester
Can't believe the bad reviews! I went in on Saturday - to find quality fresh food, fantastic friendly service and a warm atmosphere. Would definitely recommend this place to anyone.
Donna, stockton Heath
I had a meal here in its opening week. The food would have been excellent if it had been a bit hotter. The staff didn't have much idea what they were doing but I put that down to them being new. They were friendly which made up for it. I think given time it will be a great restaurant.
Elaine, Grappenhall
Excellent, food was really nice. Service was very good and friendly. We were in early but the place was busy - good atmosphere. Defintaly will go back.
steve , Daresbury
After reading some bad reviews on here about EGO i thought not for me ,But a friend had all ready booked the table, How wrong those reviews were .The six of us had a great time , Good food,good atmosphere, some of the waiting on staff could be a little more cheere but on the whole good value for money , we will be back, oh and thanks to Kate (manageress i think )
Chris, Grappenhall
Myself, my wife and my 6 month old baby girl made our way into Ego at 4:53pm one evening last week. We thought we would go for the cheap early diner menu and figured that there would be room for the pram etc because the place was empty.
After struggling to get through the doors we waited at the front of the restaurant to be seated, Nobody came! I decided to speak to two women sat in the corner and asked if we could have a table, one of the women said without even looking at me "we are closed". It was now 16:55 and i was told to come back at five and wasn't even offered a drink until 17:00 arrived which is the time that meals are served. This was rude, thoughtless and ignorent. I didn't argue just left and went to piccolino's instead and will not be going back to Ego ever again.
Lou, Warrington
My family and I went out for a special lunch to ego this week and we were extremely disappointed. Not only was the service incredibly slow, the food was luke warm and the waiting staff abominable. Not only did we have 3 different members of staff serving us without communicating to each other, we also had one memeber of staff who had to ask us what course we were on and whether we had ordered anything else and if so, what. He subsequently, in clearing the table, poured the remains of a drink over the table and myself without so much as an apology and didn't even bother to clear it up. We were all extremely disappointed and our special celebration was ruined by poor service, overly loud music and luke warm food. ego is not a restaurant we will be recommending to anybody in the future.

Julia, Appleton
Last Saturday we had a table for 6 and was looking forward to seeing if the restuarant lived upto the hype. Our table was booked for 9.00pm, we arrived and was informed that the table wasn't ready and to have a drink at the bar. No problem I thought. However there isn't really anywhere to sit if you are in a group of more than 4 people. It was very cramped. When we got to the table the seating here was also very tight. The food was excellent. I can certainly recommend the duck. However the noise level prohibits any kind of conversation unless you shout. In summary food great, ambience and setting was disappointing.
Nick, Warrington
Went out with my family to try out Stockton Heath's latest restaurant. I had heard good things from friends and expected a fantasic meal.
The restaurant was full with early bird diners - we were struck by the fact that there was no music playing to drown out the noise.
The Duck breast I had was perfect- tender and tasty. I was shocked to find the rosti potato was cold. Im not normally one to complain but I told the waitress about my cold rosti, so she took it away. Complaining doesnt pay! - I waited 10 minutes, everyone else had finished their dishes. Then my duck finally arrived... what a disappointment to find the duck was now cremated along with the rosti. See what I mean - complaining doesn't pay!!
Another shock came with the bill - £3.60 for a pint of San Miguel. Safe to say I wont be rushing back!
Updates
Is this information about correct?
Please tell us about any omissions or mistakes on this page...
click here to submit an update.
If you own or run this venue and would like to get more customers from onionring...
click here