| | | |
| --- | --- | --- |
| | | |
Home > Restaurants > Manchester > Manchester Centre Restaurants > Sapporo Teppanyaki Manchester
Sapporo Teppanyaki Manchester
Japanese
[show 8 more photos]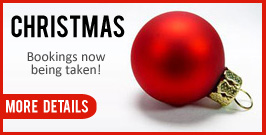 Sapporo Teppanyaki is Manchesterís flagship Japanese restaurant offering Teppanyaki cuisine with a contemporary twist and sushi known for being at its culinary best. Sapporo Teppanyaki prides itself in offering a unique and at times highly dramatic dining experience through the established Teppanyaki chefs and their combined culinary skills. Emphasis is focused on excellent service, great food and first class hospitality, all served against a background of stylish Japanese dťcor.
Japanese dining, exclusively for everyone
Sapporo Teppanyaki is more than a great place to eat. Itís an experience youíll never forget. A warm welcome from the moment you enter - whether youíre in for a lunch, a big night out, or drinks with friends. Perfect for groups, large parties, as well as couples and everyone in between. Sapporo is the hottest place to enjoy the most delicious and sensational Japanese cooking experience in Liverpool .
Teppanyaki - itís bursting with fun
If you want the full Sapporo experience, you canít miss our Teppanyaki dining. Guests are led to their own or shared Teppanyaki table, where they will see the meal being cooked before their very eyes!
Guests sit around the chefís Teppanyaki hotplate, watching the theatre unfold before them. We donít stand on ceremony, so youíll notice the friendly conversation and energy immediately. And with different groups sharing each hot plate, youíll never be alone! In fact, next to the taste, the best thing about Teppanyaki is the lively and friendly atmosphere.
---

This venue can cater for functions and events...find out more

Find the best deals for Hotels in Manchester Centre...click here
Joanne, Manchester
...Had a lovely meal here on Sunday afternoon. Were placed on a busy Teppanyaki table and service was very very good. We both ordered the fillet with chilli and garlic and can safely say it was the best steak meal we have had in quite some time. Not only that, but our charismatic chef was very......
Contact Details
91-93 Liverpool Road, Castlefield
Manchester. M3 4JN

0161 831 9888
Say "Mel from Onionring sent me"
Opening Hours
| | |
| --- | --- |
| Monday | 12:00 - 23:00 |
| Tuesday | 12:00 - 23:00 |
| Wednesday | 12:00 - 23:00 |
| Thursday | 12:00 - 23:00 |
| Friday | 12:00 - 23:00 |
| Saturday | 12:00 - 23:00 |
| Sunday | 12:00 - 22:30 |
Facilities
Outside Seating. Disabled Toilets. Licensed. Private Parties. Children's High Chairs. Cookery Classes.





Offers
Events
REGULAR

EVENT
This is how we roll...Sushi making experiences at Sapporo Teppanyaki Have you ever wanted to make a range of sushi, sample sakť and then enjoy all the entertainment and delicious flavours of Teppanyaki cooking? Well look no further, we have 2 great packages starting from only £20 per person.
<
CLICK HERE FOR MORE INFORMATION AND TO BOOK
>
December
1
Sunday 01 December 2013 to Tuesday 31 December 2013
Sapporo is the perfect choice for Christmas parties - a unique dining experience, fabulous entertainment and warm and friendly service. Whatís more, each restaurant has extensive capacity and tables which can seat up to groups of 20 people! Enjoy a 3 course Christmas lunch for only £22 per person or a 4 course Christmas dinner for just £35 per person (vegetarian option just £22). The menu is mouth-watering and our Executive Chef has created a range of dishes to appeal to everyone....
<
CLICK HERE FOR MORE INFORMATION AND TO BOOK
>
Recommendations
Joanne, Manchester





Had a lovely meal here on Sunday afternoon. Were placed on a busy Teppanyaki table and service was very very good. We both ordered the fillet with chilli and garlic and can safely say it was the best steak meal we have had in quite some time.
Not only that, but our charismatic chef was very generous with the sides of vegetables, potatoes and fried rice. Coupled with sake and asahi, we had a great old time! Will spread word that this is a fantastic venue to enjoy good food, service and drinks. THANK YOU!
Dylan, Manchester





Myself and a group of friends came in for some lunch last Saturday and were not only treated to a fine meal but also great entertainment from our own chef. From egg skills to catching potatoes in our mouth, this was a fantastic experience and one that everyone should try at some point!
The one thing that stuck with all of us was the value for money, especially when it tasted so good! Can't wait to go back! :)
Nick, Altrincham





Simply the best man-handling of eggs I've seen, since the clinic shut down. It's like a food circus, a gastronomic carnival, a culinary jamboree! Marvellous fun and gorgeous food. Take lots of friends and eat lots of wasabi. Fantastic restaurant!
Steve, Altrincham
A great place to eat! Really friendly, great food and atmosphere. The chef's are amazingly skilled and put on a great performance
Philip Duncan Eastment, Trearddur Bay





My favourite place to eat in Manchester, fantastic service, excellent food and a show to rival anything you would find in the Magic Kingdom - made use of the special offer (three courses for £15) found on this site but would have paid more!
"Catch it in your mouth!"
Sam, Manchester





Great place for either a child's party or a group of adults to enjoy a meal. Thoroughly enjoyed my meal there on Saturday.
J Jordan, Warrington
Group of 14 adults and 5 children on a Family Day for Sunday lunch. A fantastic experience for both adults and children, and would highly recommend it. The 'entertainment' from the chefs cooking our superb meals was a fantastic experience. The children were entertained and the youngest of 3 years actually sat through the meal without wanting to leave the table. I would highly recommend this restaurant and will certainly be dining there again. Excellent value. All friendly and efficient staff, food, everything, Excellent.
Paul, Grappenhall





Enjoyed a fantastic meal at Sapporo Teppanyaki last night. The experience of the whole meal was superb. The waiting on staff, chefs and floor management could not do enough for you and the food and atmosphere was sublime.
We shall be returning.
Joanna Hunt, Sale





I organised a meal for 72 people at the Sapporo Teppanyaki and everything from the planning/organisation and the meal itself went perfectly. Everyone had an excellent evening, people are still talking about it now. It's not just a meal, it is an experience. All this was made possible by an excellent, professional and friendly team - we will definitely go there again!
mrs frame





My partner visited Sapporo just by chance in June and it was the best experience we had whilst having something to eat the atmosphere was excellent the food was very good.
denise urquhart from buckley





we visited this restaurant on sat 10th July for my daughters hen night,it was really a lovely night out the food was excellent and credit goes to the chefs ,would recommend this night out for groups of people definitely worth a visit if you are in Manchester
Cashia




My first time and by no means my last! I love it!
Heath & Nicole,





A great experience!! Huge laugh and thank you! Watch those eggs!
Joh Rourke





Fantastic food and entertainment, all had a fantastic night. Chefs are great!
Leah & Tom





What a wonderful birthday Ė thank you. Will be back.
Tom, Altrincham
I found this place on Onionring and thought it looked decent, so we booked for my friends birthday. Fantastic entertainment and food! we all really enjoyed it. The chef had a few of us up trying to flip eggs into a chefs hat - great fun! Anyway would recommend for any large party, not too expensive either.
Dan
brilliant entertainment. good service. top night out.
Updates
Is this information about correct?
Please tell us about any omissions or mistakes on this page...
click here to submit an update.
If you own or run this venue and would like to get more customers from onionring...
click here