| | | |
| --- | --- | --- |
| | | |
Home > Restaurants > Lancashire > Wigan Restaurants > The Spice Lounge
The Spice Lounge
Indian
Wigans leading customized curry specialists. The Spice Lounge goal is to produce the finest and most sesational flavours so that you can enjoy our exotic taste, while in the warm comfort of our cosy humble restaurant. Using special blend of spices and herbs from the finest sub-continent selected for their chracter to produce a fantastic high quality Curry... Bring your own wine
---

This venue can cater for functions and events...find out more

Find the best deals for Hotels in Wigan...click here

This company offers a takeaway service...find out more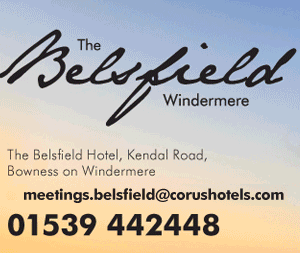 Contact Details
19 Bretherton Row, Off Wallgate
Wigan, Lancashire. WN1 1LL

01942 49 49 09
Say "Mel from Onionring sent me"
Opening Hours
| | |
| --- | --- |
| Monday | 11:30am - 3:00pm, 5:30pm - 10:00pm |
| Tuesday | 11:30am - 3:00pm, 5:30pm - 10:00pm |
| Wednesday | 11:30am - 3:00pm, 5:30pm - 10:00pm |
| Thursday | 11:30am - 3:00pm, 5:30pm - 10:00pm |
| Friday | 5:30pm - 10:00pm |
| Saturday | 11:30am - 10:00pm |
| Sunday | 11:30am - 10:00pm |
Facilities
Disabled Toilets. Licensed. Private Parties. Takeaway and Delivery Service.
Recommendations
Spice Queen





we went to the Spice Lounge and had a very tasty meal on 24/11/07
Anonymous





I found The Spice Lounge when organising my brothers Stag Do. First we went to the 3 sisters karting down the road in Ashton-in-Makerfield,so 19 hungry lads needed somewhere to go after the racing. I found The Spice Lounge through Google and was pleased to see that they had their own website with a Menu download. Great pictures on the site too that are excactly what you see when you arrive.
So what was our exerience.
We went on the 27/8/07 which was Aug bank holiday Monday.
I rang the restaurant around lunchtime and was very pleased with the person I spoke too, Very helpful and also advised where to park, because we've never been into Wigan before.
We had a group of 19 lads and they accomodated us easily.
The website says Bring Your Own Wine as it is not a licensed premises which suited us down to the ground, i asked if we could bring Stella and it was fine.
FIRST IMPRESSIONS:
We all found the restaurant spotlessly clean and a superb contempary decor. I noticed the open kitchen which i think is always a good sign.
SERVICE:
The service was bang on, really nice lads. and it cant be easy trying to get 19 orders on the table at similar times but they did really well.
MENU:
The Menu is excellent, fantastic choices, I loved the Chat section(starters) great variety,I went for the Chicken Chat and a Chicken Rogan Josh with a Nann. Curry prices start from 6.95 for what i had upto around 8.95 for the chefs specials.
FOOD:
We all found the quality of the food first class and very well prepared, I can't comment on every dish but mine was excellent.
There was only one Bad Point (if you can call it bad) about our meal: Some lads ordered Lamb Rogan Josh, but they'd run out of Lamb. And they did not have anymore Plain Nann's left. It was no big deal to any of us really and was quite happy to have the Chicken Rogan and Garlic Nann instead.
What was important was it seemed a big deal to the restaurant and they could not apologise enough and knocked about £8 off our bill, which meant we got a free Curry and Nann.
Like i said the service is awesome.
Summary:
All in all a fantastic Indian Restaurant with Superb modern decor, top notch service, a great inexpensive menu and excellent food.
Everybody really enjoyed their time at The Spice Lounge and would deffinatly return.
It gets 10/10 from me and 18 others lads!
You wont be dissapointed.
Dean lowton





first time there - but friends been before,
Excellent food, great service, different menu not standard indian fare, nice clean place - off the beaten track but worth finding
Angela - Wigan





Absolutely brilliant! Very friendly service and fantastic food!
Hayley Walker, UpHolland





I had a fantastic meal on Saturday night with all of my friends for my 21st Birthday! The food was delicious and the service unfaultable! I asolutely love the Spice Lounge and I will be returning in the near future. I would reccomend this lovely restaurant to anyone. Thank you so much. Hayley x
ruddy wigan





i dont know where to start we first visited around 18 months ago when they first opened their doors and was taken aback by the cool and stylish decor and liked the open kitchen but that was nothing compared to what was instore for when we ate there the food is without doubt the finest in the region better than a lot on the curry mile (rusholme machester) i have nothing but praise and respect for all at the spice lounge its worth a visit by anyone and i can highly recommend the machurian fish its outstanding all in all the spice lounge is number 1 ! ! !.....
Caitlin, Scotland





the food waz excellent and the service was very good aswell. the waiters were very efficiant and pleasant. i always make time to return here when i am visiting Wigan .
Val, Wigan





To all of the lovers of Indian cuisine in Wigan -the Spice Lounge awaits! Show your support and sample the delights it has to offer!
Lorraine Clough. Wigan





Really great place, lovely restaurant, great food and friendly service! :-)
donna wigan





excellent range o food on the menu, the food is tremendous, really clean, great service best indian around
Paul, Standish, Wigan





We have eaten in many of the best restaurants all over the country and even some worldwide. We challenge anyone to find better food and better service than that found in the spice lounge. Our favourite meal is chicken akabari which we have madras strength.

Neil Hopkins - Wigan, Lancashire




I felt that the spice lounge was of a great standing and i've just booked in there again!
ian foreman St Helens





Great food , nice atmosphere ,great value . The best around by far.
mr martin





excellent food,prepared from the open viewed kitchen. the staff are very helpful and courteous.
the needs of special needs customers have been thought about in regards wheel chair access.
good luck for the future.

jabed





What can i say the food was delicious and the decor was very modern.The music was soothing and the service was brill
The best indian rest. in wigan
10/10 superb *****stars
mr pinks best friend jabed lol
The spice lounge is the best resturaunt i have been to in wigan the food was delicious and the decor was very contempary the music was very relaxing perfect for a night out
keep it up!
mrs hayley mcintosh





What can I say about this place. Good food, warm and friendly staff and lovely surroundings. I would really recommend this restaurant.
Jabed form Wigan




I think the spice lounge is fabulous it is very tasty even though they don't give free food to relatives. It is a very nice restaurant.
Claire, Wigan





The Spice Lounge is just one of the best Indian Restaurants I have ever eaten at -I absolutely love it!! The Decor is inviting and classy and the food is second to none. Also, the bonus of being able to bring your own alcohol makes a visit to this restaurant a real treat. I would heartily recommend it to anyone.
DAVID MCINTOSH





what can we say,the decor was fabulous very contemporary and relaxing,the background music was well in keeping with the theme.the service was superb very polite helpful and unrushed and last but by no means least the food a superb selection of dishes taste and presentation was superb.
MD Wigan





Excellent food, excellent venue. At last a quality Indian restaurant in Wigan. Highly recommended!!
Sam Wigan
Amazing food. Amazing Service, Amazing Building! Highly recomended fish dishes. Great range of drinks. A+++++++++++++
Updates
Is this information about correct?
Please tell us about any omissions or mistakes on this page...
click here to submit an update.
If you own or run this venue and would like to get more customers from onionring...
click here