Home > Restaurants > Cheshire > Sale Restaurants > Mimi
Mimi
Italian
*** CLOSED **** "We would like to thank everyone for their continual custom over the years and we hope they support the new owners and the new concept with the same loyalty." Nick & The Mimi Team
---

Find the best deals for Hotels in Sale...click here
Share this:
Jane Sale
...Really enjoyed the meal, food perfect service good and atmosphere excellent. suits all age groups. would highly recommend....
Opening Hours
| | |
| --- | --- |
| Monday | 12-2, 5.30-11pm |
| Tuesday | 12-2, 5.30-11pm |
| Wednesday | 12-2, 5.30-11pm |
| Thursday | 12-2, 5.30-11pm |
| Friday | 12-2, 5.30-11pm |
| Saturday | 12-2, 5.30-11pm |
| Sunday | 5pm-10pm |
Facilities
Disabled Toilets. Licensed. Children's High Chairs.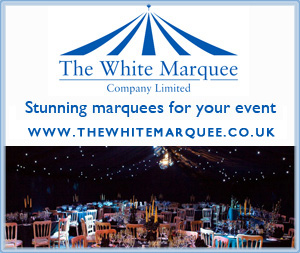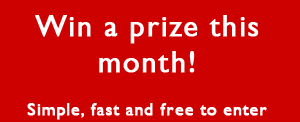 Recommendations
Jane Sale





Really enjoyed the meal, food perfect service good and atmosphere excellent. suits all age groups. would highly recommend.
Anthony
First class food and service.
Andy, Sale





Held a birthday party for 15 friends at Mimi and the food and service were exceptional.
Shirley O'Grady, Salford
I would like to say that i have been to Mimi's on several occasions most notably in 2008 and the food was just top notch and I thoroughly enjoyed it, the food was lovely and the very pleasant waitresses, could thoroughly recommend it.
HJ, Manchester
I had only been to this restaurant once when I decided to hold my birthday meal there. Spectacular food and excellent value for money, particularly the early bird menu - under £11 for three courses! Highly recommended for anyone
Alison, Sale Moor





Great food, excellent menu and the staff were great!! Reasonable price tto - would recommend and we will be back!!
Jacqui, Sale
I have eaten at Mimi's on several occassions. I have always found the food and service excellent.
michelle urmston





My husband and I recently enjoyed an excellent three course Anniversary meal at Mimis the service is very good and the surroundings are beautiful would recommend to anyone and will definitely be returning there for a meal with our children !
sale





one think i have to say..best food,best service,best prices
Steve - Sale





I found this restaurant out of sheer chance one day walking past with my parents and went in for lunch. It was gorgeous and cracking value for money (main meal and a glass of house wine for little under a fiver).
Anway I went back a few weeks later with a girlfriend I had just met and she absolutely stunned. Between 5-7pm they have an early bird offer where you can either have just a main course for £4.99, a starter and a main course for £7.99 or a starter, a main course and a dessert for £9.99 (all this for under a tenner without drinks of course) . All the food is gorgeous be it a pizza, pasta dish or a chicken dish and in over a year going in the place my parents and me and my girlfriend have not had one complaint yet regarding the meals, service or price of the place.
All the staff are wonderful and very freindly and will do anything for anyone. If you have any problems with anything in this restaurant you obviously have a VERY high standard to keep to.
Yes the 10% charge is a bugger but unfortunately you get that with quite a few restaurants these days
Sue, Urmston





This is one of my favourite restaurants ever ... I have never had a bad meal or service here and I have been many times. The staff are really friendly and always happy to help. Booking is advisable as this venue is always busy which surely proves how great the food is.
tpd_sale





Having tried out Mimi just by chance I have returned on several occasions since and have always had a delicious meal. Very impressive.
viv daly





We have just been to mimi's for my birthday, we all had the early diner for£ 9.95 per person, we had an excellent three course meal. The service, was excellent,lovely surroundings. Would recommend to anybody who would like an excellent meal for a great price.
Colin Wrexham





We called in at Mimi's on spec, having seen the board outside and the clean, modern look of the restaurant. As we walked through the door we were greeted and made to feel welcome by a friendly maitre d. The menu offered sufficient choice for me as a vegetarian. The wine and food were very good, atmosohere relaxed and convivial. I can thoroughly recommend Mimi's and will certainly visit again next time we are in Sale.
Martina, Altrincham


This restaurant has always been one of my favourites in sale but please be warned of the 10% tip that they add at the bottom of the bill as it does say optional but recently i have noticed that certain members of staff seem to think this is an obligatory payment of an extra 10% onto your bill-even for parties of less than 6 people! please look carefully when you receive your bill- there are 2 totals, one for the total food and drinks bill, and the final total which has had the "optional" 10% service charge onto it.
Charlotte, Cheadle





This is my second visit to Mimi's and once again, it was fantastic. We had the Early Bird menu, 3 courses for £9.95 and just the main course was worth that amount. The portion sizes are great, the staff are very friendly and welcoming and we weren't rushed out, even though we were there for the early bird. Would definately recommend it. In fact, plan to go there tonight for my 2nd wedding anniversary!!!!
cally. Timperley





Absolutely fantastic food in a lively and very friendly atmosphere. The best night out I've ever had in Sale. Highly recommended.
Anna, Sale





We have eaten at Mimi's twice now, once with the in-laws who are very picky. They loved it. We had a great time, warm & friendly service, great food, nice atmosphere, varied menu.
We're going back again soon!
Martin, Sale




Good food and good value. Had been put off Mimi's by friends who had a terrible experience in the first week it opened, but decided to give it a try last Saturday night. We hadn't booked but got a great table in the window. That is not to say it was quiet as there was a great buzz to the place and very attentive service. Food was very good too - had the combo starter for 2 which allowed us to check out 4 starters each for £5.50 per head, good value - for main I chose the fillet steak in brandy and pepper sauce, a personal favourite, but also a good "benchmark" dish. It didn't disappoint. Cooked properly medium-rare and they were happy to substitute fat chips for the usual mixed veg and potato for me. My other half had the gorgonzola fillet and thought that was great too. Vanilla pana cotta with berries, finished us off.......very nicely. Will definitely be coming back and bringing friends with us!
Nicola Boothman in Sale Moor





Having eaten in nearly every Italian restaurant in Manchester, Altrincham & Didsbury I have to Say that Mimi in Sale is the most fabulous of them all. The menu has lots of variety and the portions are huge not to mention very reasonably priced and the staff are great.
My husband and I love it so much we try and go every month, in fact I have a ladies night booked there in two weeks!!

laura from sale





I had the lunch time special which was only £6.50 for any pizza or pasta and a drink and it was amazing. I had calzone and it was massive!!! It was so fresh i couldn't believe it. The service was 10 out of 10. I have been telling everyone about this place it was just lovely.
Nicola, Sale





Have eaten in Mimi many times and plan to continue doing so. The food is fabulous, the service is excellent and the portions are huge!!! What more could you want?? Highly recommended. Oh, and it's great value for money too!
pat sale
had a fantastic meal .26 May SAturday evening . service great, Food excellent . Will definately return , and recommend this fine restaurant
Julie (Sale)




Been here twice now and both times it has been outstanding. The only slight negative is that the starters could do with being reduced as they are massive!
Gemma & Paul




We went to here last sat and the food really was amazing and really good value for money. The only down side I would say is that I did feel like we were being rushed a little and didnt have much time between the courses or being asked if we would like the bill.
However all in all the food is spectacular and I would give it another go perhaps at a less busier time.
ron and karen sale





10 out of 10 for service and food.best ribs ever.going again on mothers day.brill
Angela, Sale




I recently had my engagement party here, we were a group of 19 and I was a little apprehensive at how they would cope. I needn't have been, the service was spot on and the food was ALL fantastic. Not one person had a negative comment about their dish and we ordered an array of different dishes between us. We did have to pre-order our meals due to the size of the party but that just made the whole night more relaxing knowing we just had to drink the champagne and wait for our food!! One minor criticism that they didn't have enough champagne glasses for us all so we had to use wine glasses, but that certainly won't stop me going back. Thanks Mimi's.
David From Sale





Went here last night to introduce my daughter to my girlfriend. The food was exceptional, staff and service brilliant. lovely decor. We will definitely come back soon as there is so much on the menue. Ps the girls got on well.
Melanie, Sale




We returned to Mimi on Sat 30th Sept with a group of 12 wasn't sure how they'd cope as it is a smaller venue. The food was as good as last time but the service was a little slow, the restaurant was full and the atmosphere was great. Think they could just do with a couple more staff on a busy sat night. Will continue to support Mimi.
Jason from Sale




Usually go to Oca but arranged a group at Mimi's for a change. Food was excellent, starters were too big however mains and pudding were great. Service was excellent as was the house red, very reasonable. Did not think I would say this but Oca is not as good.
J9, Hale





Went for lunch with work as I spotted in on your site and noticed the good reviews. They were spot on, food was very good, great value lunch deal. Ahead of Oca now??! just maybe.
Melanie, Sale




We went to Mimi last week over the bank holiday and I can honestly say they do the do the best Carbonara. Staff were very friendly and attentive. My only criticism is they could do with a few more choices for vegetarian starters. Menu as a whole was good and the atmosphere/decor is just right.
Sharon, Sale





We went to Mimi for our 10th Wedding Anniversary. The staff were very accommodating (having looked after a bouquet of flowers for the best part of the afternoon and then presenting them to me after our drinks,courtesy of my husband). The food was wonderful and plenty of it. The relaxed atmosphere made for a very pleasant and memorable evening. Would suggest that you book in advance, as it got very busy. Will be returning in a few weeks with the girls for a gossipy eveing with good food.
Caroline, Sale



I have been in Mimis a couple of times and the food is fine. However, on one occasion we were served flat (not a bubble in site) coke, I asked for a replacement and was told when they brought it, that it was a new bottle of coke. It was totally flat as well. I asked for lemondade instead and was told that would be the same - the explanation was that it had ice in it and that is what happens.
I too don't like the 10% service charge then being asked again when paying by card if I want to add a tip.
Jonathan, Sale





Went to Mimi's for our anniversary meal and found the levels of food, service and atmosphere to be excellent. The staff were very obliging and couldn't do enough for us. The only downside was the usual 10% service charge added to the bill, then space to fill in your tip on the credit card. Will definitely return.
Janet , Sale




We went to Mimi a couple of weeks ago and found it excellent. Very friendly staff and the food
was extremely good. Great people watching spot if you get a table in the window!
Janine, Sale




We have just been for lunch at this place & it was really lovely. The restaurant has a really nice feel about it - stylishly decorated & good music. Service was excellent - as was the food. I had chicken risotto which was full of flavour with sunblushed tomatoes & my friend who had the seafood risotto commented that it was the best she's ever had. All in all very impressed - worth a visit.
Updates
Is this information about correct?
Please tell us about any omissions or mistakes on this page...
click here to submit an update.
If you own or run this venue and would like to get more customers from onionring...
click here