Home > Restaurants > Manchester > Urmston Restaurants > Blue Raj
Blue Raj
Indian
Fine, contemporary Indian cuisine. A wide variety of dishes. The restaurant recently refurbished with air-conditioning and an open kitchen.
We implement a Raj cooking style in all our recipes top enhance the overall flavour of our dishes. We use only the finest ingredients in all our recipes to give them a unique delicate taste.
The restaurant itself features a luxurious interior with a clean and sophisticated look.
Our hospitality, service & food is second to none! Don't take our word for it, ask any of our satisfied customers, or read our recommendations below - or better still come and enjoy the Blue Raj experience yourself.
---

Find the best deals for Hotels in Urmston...click here

This company offers a takeaway service...find out more
Share this:
Graham Collier Manchester
...I have been going to the Blue Raj since it opened,and have never had a bad meal.The staff are friendly and willing to help. If you do not know what to have, trust their recommendations. ...
Opening Hours
| | |
| --- | --- |
| Monday | 5pm - 11pm |
| Tuesday | 5pm - 11pm |
| Wednesday | 5pm - 11pm |
| Thursday | 5pm - 11pm |
| Friday | 5pm - 12 midnight |
| Saturday | 5pm - 12 midnight |
| Sunday | 3pm - 10.30pm |
Facilities
Licensed. Private Parties. Takeaway and Delivery Service.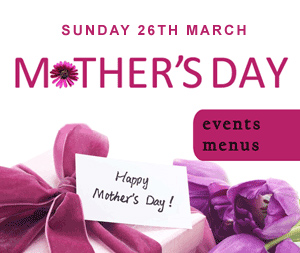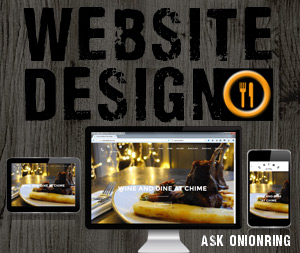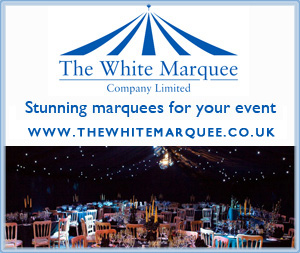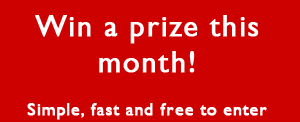 Recommendations
Graham Collier Manchester
I have been going to the Blue Raj since it opened,and have never had a bad meal.The staff are friendly and willing to help. If you do not know what to have, trust their recommendations.
steve wright urmston





The Blue Raj in Urmston is the best Indian restaurant ive ever been to. The food is second to none, and the staff are very friendl and helpful. This restaurant is worth a visit for those who love the indian food. Prices are very reasonble in this relaxing atmosphere. Great food and great customer service, what more can anybody want.
Dave





Was taken there as a surprise by my girlfriend for my birthday. Had poppodums to start which were light, crispy and perfect as were the 'dips' with the lime pickle being the best i've tasted, then had the mixed starter, which was excellent, the bahjis are something else. Then had butter chicken and Balti exotica with pilau rice and peshwari naan, all were excellent and true to description. Service is also excellent, staff knowledgable and friendly, just the right amount of waiting on and checking everything ok. Value for money also excellent. 10 out of 10 ...... we'll be back
James bella belfast
Went to the Blue Raj on Saturday 23/10/10 for the 1st time as I was in Urmston with my partner on a business trip, me and partner love Indian food and are very passionate cooks ourselves, we can be highly critical regarding food as my partner is also a chef by profession, the food at the blue raj was absolutley amazing. We had been spoilt for choice regarding the starter so we both opted for the mix starter for 2 consisting of light fluffy onion bhaji's, tender chicken pieces and a mouth watering skewer kebab topped with mushrooms and onions, the starter so filling and as we had a flight back to Ireland to catch we decided to take our main course back with us, the meal was shared amongst family that evening and everyone who ate it thought it was the best ever indian they've ever eaten, beaten any Irish curry house by a longshot, will defo coming back there on future trips
kat and will, urmston





It were right good! Right dandy bhajis. Loved it.
Will Lewisham





Crackin'!
Joy & Mal - Irlam





The Blue Raj is simply the Best Indian restaurant around! I have never ever had a bad experience there. The staff are friendly and the food and service are fantastic. On my boyfriends birthday they brought a bottle of lovely red wine at the end of the meal as a present for him. I cannot recommend this restaurant enough. If we want Indian we ALWAYS go to the Blue Raj. SIMPLY THE BEST
Kevin, Urmston





Food perfect as usual. Entertainment by Wayne Devlin - Trafford's Sinatra was brilliant! Highly recomended.
Vicki & Steve





We eat at the Blue Raj at least once a week.
The quality of the food and the professionalism of the staff never falter.
We also went to their 'Elvis' night last Thursday, what a truly fantastic night.
Roll on 'Tom Jones in November.
Mike & Dionne Urmston





We go at least once a week for the past couple of years, the lads are great!!!
Never had a bad meal!
Ever!
Kate and Gary from Flixton





We are regulars at the Blue raj, where you get attentive service, wonderful food and a loveley and relaxing atmosphere!
Jonno from OLDHAM





My Wife & I visited the Blue Raj for our wedding anniversary & we can only say it was excellent. the food & the service were both first class.we are going back in sept with family & friends because we could not stop going on about just how good it was.
claire liverpool





we had a lovely meal, the food was fantastic, very tasty and resonable priced. The service was excellent and we had a lovely eveing
thanks
Sara, Anjolina, Monica, Sam





We loved the the food there, it tatsed absolutely gorgeuos and not only that, there is one waiter who is a real cutie. We enjoyed our evening there and the service was excellent. I would recommend this to anyone.
Flixton





We are regular visitors to the Blue Raj-gorgeous food, great service, good prices!
Danny,Flixton
We ate here last night and i have to say the food was outstanding,ive been searching for a good local cuury house for some time and now ive found you...let the love affair begin !!!!

Fran from Urmston





Fantastic food, brilliant service!! This is the best Indian restaurant in town, don't wate your money going to the others. The garlic chicken chat is wonderful and we're working our way through the menu!!! We've been coming here since it opened. It did go downhill a year or so back, but has surpassed itself since the new owners took over. Love the little touches like the baileys with your bill. We last went for my son's birthday (well apart from the takeaways we've had since!!)food was fantastic and he was given a drink on the house. Try it and liven up your taste buds and you'll never go to the Standard or the Deccan again!
Rachael & Brian





beautiful food and sevice the experience was unique, so busy and yet so good am difinately coming back!!! x
Penny from Flixton





Really good food,not over priced,very friendly atmosphere.Lovely touch at the end of the meal with proper hot towel,fresh orange to eat and a complementry Bailys/Brandy and little mint.Have been four times now
Nick and Claire, Manchester
Really warm welcome and top service from friendly waiters throughout the meal. The dishes were amoungst the best Indian meals we have had, and the nan light and fluffy - perfect! Also very reasonable prices... now I can see why everyone is raving about the Blue Raj - an excellent experience!!
Tom, Davyhulme





I have had several big family occasions at the Blue Raj, including my Mum¡¦s 80th birthday and my son¡¦s 21st. The food is excellent and damned tasty. The staff is thoroughly agreeable, friendly and efficient. I Heartily recommend the whole Blue Raj experience. I love those guys ƒº
Rob & Family





just been to the Blue Raj, it was amazing,the best Indian in town. It was or daughters 18th and they made it a special one they brought a sparkler to the table and dimmed the lights it was very special and it was there own idea. Highly reccomended
Dave & Charmaine , Flixton
we have been going to the Blue Raj for several years & the food has always been excellent . The present owner , Saj , is professional in his manner with customers & gives a very warm welcome . If there is an item not on the menu he always sees to it that it is made specially for you by first class chefs . The presentation of the food is second to none & the service from Abi & the rest of the staff is superb . The decor is light & modern . I always recommend this restaurant to my friends
Tony
The best Indian in urmston by far. First time been their the staff couldnt be any better we were treated like freinds, the atmosphere was great, relaxing definatly would recommend to any one.
Tim Tighe
Have just been for an absolutely great meal at the Blue Raj!
The waiter Abi could not do enough for us including telling us not to order all the extras we ordered as we would not finish it (he was correct as portions were very big!)
What made the night so special was they made us so special as they forgot to giveus a nightcap (their idea!) but turned up at our house with a bottle of Moet to make up with it, customer service excellence bar none, see you soon!
Metty from Sale





Six members of Trafford Curry Club ate here at 8pm on Thursday 4th October 2007. Nice decor and pleasant atmosphere. We ordered mixed starters for six which included Poppadums, Bhajis, Sheek Kebabs, Tikka lamb chops and garlic mushrooms and salad. Absolutely delicious. We then ordered six main courses with the aid of the helpful waiter who recommended a number of different dishes. He was very knowledgeable and knew his stuff. One of our party, Bob gave the taste of Shundorbon big licks. It was very hot and spicy and ideal for anyone who likes their curry hot!We also tried four different choices of nan bread. Friendly staff, good food and complimentary Hennessy Brandy to round the night off! Just over £100 for an absolute feast which included 3 rounds of drinks and coffee. What more can we say! The food detective gives the Blue Raj an A rating! Thank you, Blue Raj, for a lovely evening.
Jillian and Daryl





Just about to eat a curry from the Blue Raj I have found your reviews extremely helpful and are now very excited!!!
Tracy





Amazing food and service. Without a doubt the best curry house. Chicken Tikka Masala to die for
Urmston





Food is always excellent and they do deliver locally.
charlotte warrington





looking to eat here in week or so apparently is amazing food and great service x
Jon Thomas, Urmston





Excellent
ray





top food. great service A1 reasonable prices
Updates
Is this information about correct?
Please tell us about any omissions or mistakes on this page...
click here to submit an update.
If you own or run this venue and would like to get more customers from onionring...
click here