| | | |
| --- | --- | --- |
| | | |
Home > Restaurants > Cheshire > Hale Restaurants > Earle By Simon Rimmer
Earle By Simon Rimmer
International, British, Modern
[show 5 more photos]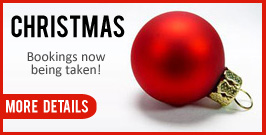 Owned by celebrity chef Simon Rimmer & sister restaurant to long established Greens in Didsbury, Earle has been part of the Hale dining scene since 2006.
What we're all about
Our mission at Earle is to be that neighbourhood restaurant you've always dreamed of - perfect for a big celebration or party, but equally the place to go if you just want some great food for your tea. We pride ourselves on cooking top quality, simple food in comfortable surroundings served by knowledgeable, friendly staff who share Simon's passion for creating a memorable experience each time you visit.
What kind of food?
We like to call it modern brasserie. Well sourced local ingredients from suppliers we know and trust – WH Frost the butcher, Mrs Kirkham's cheese, Levings fishery, Nice Buns bakery & Dunham Massey brewery.
You can dine off our 'Earle Classics' menu offering comforting, casual dining dishes all available at £10.95, perfect for when you just don't feel like cooking yourself. Alternatively if you feel like being spoilt we have a full a la carte menu showcasing fantastic meat & fish dishes as well as a selection of Simon's signature vegetarian favourites.
We have recently been voted 'Best Sunday Venue Outside London' by Square Meal Magazine.
If you are visiting Didsbury, South Manchester, why not try our sister restaurant - Greens. For more details visit
www.greensdidsbury.co.uk
*Please note bookings can not be made by email, please ue the online booking tool or call.*
---

This venue can cater for functions and events...find out more

Find the best deals for Hotels in Hale...click here
Paul & Michelle Eppleston - Altrincham
...After some loveley meals at Earle we had decided to book on the Gourmet night with Simon Rimmer, What a treat to be served a brilliant four course menu and all for £40.00 set price, Simon and his team surpassed all our expectations. A+++++++++++, Great Night and loveley atmoshpere with some......
Opening Hours
| | |
| --- | --- |
| Monday | 5.30pm-9.30pm (last food orders) |
| Tuesday | 12-2 & 5.30pm-9.30pm (last food orders) |
| Wednesday | 12-2 & 5.30pm-9.30pm (last food orders) |
| Thursday | 12-2 & 5.30pm-9.30pm (last food orders) |
| Friday | 12-2 & 5.30pm-9.30pm (last food orders) |
| Saturday | 12-2 & 5.30pm-9.30pm (last food orders) |
| Sunday | 12-8pm (last food orders) |
Facilities




Offers
Events
December
1
Sunday 01 December 2013 to Tuesday 31 December 2013
EVENING MENU £27.50 3 COURSES(AVAILABLE 6PM-9.30PM MONDAY – FRIDAY) LUNCH & EARLY BIRD £23.50 3 COURSES(AVAILABLE UNTIL 6PM MONDAY – FRIDAY. TABLES MUST BE VACATED BY 8.30PM)
<
CLICK HERE FOR MORE INFORMATION AND TO BOOK
>
Recommendations
Paul & Michelle Eppleston - Altrincham
After some loveley meals at Earle we had decided to book on the Gourmet night with Simon Rimmer,
What a treat to be served a brilliant four course menu and all for £40.00 set price, Simon and his team surpassed all our expectations. A+++++++++++,
Great Night and loveley atmoshpere with some sporting stars thrown in WE WILL DEFINITLEY BE GOING BACK AGAIN.
Simon H





For some reason we hadn't tried Earle, one of those - been meaning to since it opened but hadn't got around to it, and now we wish we had a lot earlier! Loved it. Food was beautiful, interesting, well presented and above all tasty. Nice friendly service, great atmosphere. Top stuff.
Paul & Michelle Eppleston





My wife and I decided on going somewhere different after a recommendation and how nice to find somewhere with a lovely atmosphere, great food and very friendly staff, also good value for money. Two course meal with a bottle of very nice white wine for £80.00, will definitely be going back.
Tim





Still really rate this place, always consistantly good. Where's the Onionring offers/deals though?! come on Simon!
Linda Barton, Bramhall





Went last month for Sunday lunch with my daughter and her husband. Lovely place and food is really nice. Well worth a visit
Steve, Altrincham
Came to Earle for the first time last Friday after hearing lots of good things about it. My wife and I certainly were not disappointed. Food was fantastic and wonderfully presented and staff were great and cooked my wife's meal specially to take into account the fact she has coeliacs disease.
Jodie, Sale





Had a fabulous Sunday lunch at Earle this week. Amazing food and a bargain too at less than £17 for 3 courses! I think I might become a regular here...
Shaun Altrincham Cheshire





A regular visitor with my family and food has never disappointed us. This evening was made extra special in meeting Simon Rimmer himself. What a really down to earth guy!!
mike frm manchester





My wife and I took a party of 20 family members to Earle for a Sunday lunch treat, it was simply fantastic! The staff were more than helpful, the food was top-notch. Huge thanks to all involved,
we shall be seeing you in the very, very soon. Another happy punter; Mike Mason.
Sophie, Manchester





We booked a table for a 30th birthday for 9 people, including a child and a baby. The staff really looked after us from arrival until we left, nothing was too much trouble and they even gave ice lollies to the child to keep her occupied! We went for 3 courses from the fixed price menu - the food was delicious! We all enjoyed the food and the relaxed atmosphere. Would definitely return and recommend to a friend! Thanks for making the 30th birthday evening so special!
Jules, Chadderton





On a whim, in order to celebrate my 50th birthday, I invited family and friends to Earle for dinner. As I was footing the bill I restricted them to the set menu. The restaurant coped beautifully. Nick and Sophie were great and the kitchen excelled itself. Coping with 28 covers at one time is never easy and they made it look simple. No one had any complaints and I can safely say I will return again and again
Cheadle





Wonderful, Excellent.
We were greeted at the door by our server and shown immediately to our table. It was nice that the ladies took an interest in us. My wife had had an operation on her ears that day and she was asked (quietly) on several occasions how she was.
To the food. Quite simply the nicest meal I can remember having eaten.
I had duck, the most gorgeous fish soup, duck and a trio of desserts,Pauline a fish eater had smoked haddock/tomato salad the same soup and a medly of salmon sea bass and scallops, and the same dessert.
The evening was a celebration of local foods and was quite simply gorgeous.
The restaurant is owned by Simon Rimmer who made the point of seeing us out at the end of the night and he is every bit as nice as his food!
Julie





Gourmet night at EARLE is a fixture in my diary. Last month we took my mother in law her sister and all our children. Service was attentive not intrusive. The food was to die for. With posh chicken pie my personal favourite.
Last night my potted duck was a delight not greasy at all and pickled red cabbage that was not harsh at all. The lamb main course was cooked to perfection with a rich deep flavour.
Earle is so good I am taking a party of 20 for my birthday even though its a 40 minute drive from home.
If you want excellent food in a pleasant relaxed atmosphere Earle is the place for you.
Rachel, Brighouse





A friend and I went to Earle last night (7th Sept '10) - wow!
From start to finish every mouthful was delicious.
We had a lovely evening with fantastic service by the 2 girls and beautiful food. We were
both full to bursting when we left but had enjoyed it all so was contented fullness!
Will definitely be back
Tony, Stoke-on-Trent





I would just like to say how much we enjoyed our night @ Earle on Saturday 14th August. My fiancée took me last night for my birthday present. And we had a fantastic time, the food was awesome, both myself and my partner loved everything we ate. Thank you so very much
bode stockport





Had a great meal at earle very good service food was excellent lovely atmosphere good value for money
Sarah, Timperley





We went to Earle (14 of us) for a family celebration and would recommend it to anyone. We all found things we liked and it was so friendly to provide bubbles for the children before the meal etc. Sophie was very, very helpful on the phone and so warm and welcoming in person. All round great experience, will certainly be top of the list of our local favourite restaurants! Thank you Sophie and all at Earle!
Kevin Waters Marple





We have waited a while to visit Earles for various reasons so to my delight my family had booked it for Father's day and we had a fantastic experience. The food was all superb, the staff very knowledgable, attentive & expressed a good sense of humour. We felt completely relaxed. 1 of our children didn't want anything from the kids menu but this was no problem with the staff.
All the dishes were well presented, well thought out, used excellent ingredients and perfectly cooked.
A must for all great food lovers and we will be back and this is our new favourite!!
Gill and Keith Manchester





We visited Earle on 2nd June for the Gourmet evening, this was to celebrate keith's 50th Birthday. We were not disappointed, the food was excellent, the service was faultless and the whole atmosphere was fantastic. We were welcomed by Nick and our waitress, fiona was very friendly and helpful. We had a few photos with Simon, who was as nice in person as we expected, we also had photos taken with Steve McManaman who spoke to my daughter on the phone (he was her footballing hero when she was growing up). We will definitely be visiting Earle again very soon.
Ginger, Ashton-under-Lyne





We attended the gourmet evening on 2nd June 2010. A totally fabulous night with professional yet friendly service, superb food and a great welcome from Simon Rimmer. This was our first visit but it won't be our last.
Barbara O'Hare. Warrington





Ten friends went to Earle on April 24th to celebrate my 60th birthday, the food was excellent as usual. The staff are always friendly and helpful. One of the best restaurants around.
Chris, Sale
I went to Earle with my fiance to celebrate our anniversary. We were lucky enough to book when Earle were hosting a gourmet evening. The whole experience was fantastic. The staff are very attentive and explained the concept of the evening very well. We enjoyed a Starter plate, starter, main course and desert. The food was of the highest quality and the cuts of the duck and lamb amazing. For each course we were advised by a beer expert which would compliment the flavours of the course that we chose. I would not consider myself to be a beer expert but I really enjoyed trying the different beers which I would never have tried without Earle's suggestion! (I have taken the name of three of the beers served and intend on buing more if I can find a shop which stocks them).
At the end of our meal Simon Rimmer took the time to ask us if we had enjoyed our meal which was a very nice touch.
We will definitely be eating at Earle on a regular basis and would highly recommend any future gourmet evenings.
Mike & Cath Critchlow Timperley





Had the most wonderful meal on Friday evening, had not bookes but was not a problem as it was early evening, the food was 10 out of 10 service and atmosphere were excellent will be going back very soon as I am vegetarian and the choice of food was outstanding, sorry we had not found out how good Earle was sooner all the staff were really friendly and welcoming !!
manchester





FIRST CLASS! My partner and i booked in for the gourmet valentines dinner all i can say is it was fantastic! The restaurant was busy enough to have a great atmosphere but not loud or crowded just right. The menu was simple but when you use quality ingredients it shines through and it did,as regular patron of simons restaurants we enjoy both earle and equally greens in didsbury ( well worth a visit) as a big big meat eater i love the veggie option and the blackpudding is to die for mmmmmmm ! big thanx to simon and all his team especially the very talented new chef steven green keep up the good work no doubt we will be seeing u soon
mike mason
(another happy customer)
Claire, Wigan





I visited Earle with 10 friends to celebrate my 40th birthday, and we were delighted to be there when Simon was cooking. The staff are so friendly and helpful, and we were made to feel very welcome. Our food was absolutely delicious. I would heartily recommend Earle to anyone with a special occasion to celebrate. Simon, Sophie, Scott and the rest of the Earle staff made my birthday extra special - thank you.
Francesca, Chester





Ate here one Sunday with my boyfriend and was very impressed. The fish starter was divine and my lamb hotpot was absolutely delicious and so hearty I couldn't finish it! There were hardly any other people there eating so lacked a little atmosphere from that point of view. Otherwise top notch and highly recommended! Good place to go with that special person in your life!
jules oldham
This was the second time my husband and I had attended a gourmet evening at Earle. We thought the first experience could not be exceeded but it was. 5 courses of superb food, excellent service and Simon making sure that diner's were treated as old friends.
Vicky, Altrincham





The Sunday fixed price menu is brilliant and with kids eating free before 7pm it's unbeatable. Fantastic food, great service. It's become our regular Sunday venue. Highly recommended.
jules OLDHAM





Had a really good night at Earle (again). my daughter is lactose intolerant and her needs were accommodated without a fuss. Everyone enjoyed the food and the atmosphere was great
Karen, Chester





We visited Earle for the Gourmet Night 7th July and it was brilliant. The food was delicious (great choice for me as a vegetarian as always), the staff were extremely helpful and attentive and Simon Rimmer was charming making sure he spoke to everyone personally. A faultless night, can't wait to go back and I would highly recommend Earle to everyone.
jules oldham





Another fantastic night at earle. Food and service exceptional particularly the soup. The early bird offer hasn't meant that sacrifices have been made. Will be going back very soon!
Dan





Dined here yesterday and it was absolutely fantastic. Food and service were great. The roast pork was some of the tastiest I have had! Sticky Toffee pudding was a great share size dessert. Really good - especially with the 20% Onionring discount!
Andrea - Altrincham
Totally amazing, the food was the best i've eaten in a long time, front of house was very welcoming as were all the staff, a place i would go back to time and again and highly recommend to all i know and those i dont!
karen





visited earle this evening for my parents 40th wedding anniversary and Earle's gourmet evening/2nd birthday. Service was great everyone was so friendly, food was amazing and brilliant to meet Simon Rimmer himself as he came round for a chat with everyone. Highly recommended brilliant evening!
Gwen - Clitheroe





Had lunch with my Mum on Saturday a couple of weeks ago. Decided to have the lunch special offer for £6.50. Absolutley superb food - excellent value for money.
Jackie - Timperley





Amazing is all i can say food service everything you have not lived until you eat at earle.
Sue - Manchester
Went to Earle for Lunch , Good value for money, lovely food (looks & taste), staff friendly and helpful, will visit again...
julie ahern
have visited Earle on 2 occasions in the past month.Despite having to drive for 30minutes to Hale I would rather drive and not drink than miss out on the experience that is Earle. On every occasion we have visited the food has been excellent and the service second to none. Last night's gourmet evening was superb from champagne on arrival to a lemon meringue pie to die for. Can't wait for the next one.
Nikki , Sale





Would recommend Earle's Gourment Evenings - very special food in a great setting. The front of house team all made every effort for the evening to feel informal and relaxed and the food was well presented, well thought out and tasty! Had an chance to meet Simon - who was as charming and relaxed as his team - and it was nice to thank him for a great evening - will be back for more.
Paul McCunnell, Dukinfield





My wife and i went to the last gourmet evening, i have never visited a restaraunt of this quality, so it was a fantastic experience for me, the food was tremendous and the staff fantastic, we had no hesitation in booking for the next evening on the 9th September
Lauren, Timperley





I took my dad to earle for father's day. On sunday there is a deal on 2 courses for 13.95 or 3 courses for 16.95 and I must say the food was excellent and very good value! The service was excellent aswell I will be definitely visiting here again to try the evening menu!
R&J bebington





we visited for my mothers birthday and found everything about our meal to be excellent. food was really tasty, and staff friendly and attentive. would recommend anyone to go here for a really good time.
Carrie, Prestbury





I think the food is really wonderful at Earle. It's great to get a decent portion of recognisable food, beautifully presented, tasting fresh and imaginative and for very reasonable prices too. Great service, great chef (Craig Kirk is the man!), nice decor and a good location, highly recommended.
Karen, Chester




Restaurant was fairly quiet when we went but food and service was fantastic. Particulary great was the custard tart I had for dessert - absolute heaven. Fab place to go as a vgi with meat eating friends. Loved it and would highly recommend. I will be going back
Helen, Hale





I have visited Earle on several occassions and have never been disappointed. The attention given both to the food you receive and the manner in which you are treated by its staff is a real pleasure. Keep up the good work!
Nikki, Sale





Visited Earle as i was impressed with Simons other restaurant - and i wasnt disappointed. The food was tasty and inspiring and the restaurant was modern and comfortable. The staff were helpful and everything came in a timely fashion. Great night - will be back.
gareth & jayne, oldham





we went to Earle after a recommendation from a friend, and I will be recommending it to others.
The food was wonderful, there wasn't a dish between that we'd have anything negative to say about. The service was friendly & fast, our waitress was attentive and made sure everything was ok.
Highly recommended...
emma chester
visited restaurant on sunday 6th with friends
food was absolutely gorgeous would definately recommend it, wanna go back soon!
Amy, Sale





Really enjoyed the whole experience at Earle. Food was fantastic, excellent service and good value with 2 courses for £13.95 on a Sunday....can't wait to go back!!!
Danny, Hale





We have been meaning to try this restaurant for a while as we have heard lots of good things - we were not disappointed. The food was fantastic, good service and overall a top night out.
BECKY,WARRINGTON




Excellent food, very well presented and full of flavour. Staff friendly and helpful. An enjoyable evening out.
Anonymous




earle resturant
was a great night out as well as a great place to eat,me and my girlfriend really enjoyedour time there and will go again,food lovely good choice of food and drinks at very good prices and service was excellant.
Kay, Hale





My husband and I dined at Earle last night, why did we wait so long? Food was fantastic, service excellent. The only very minor downside was we were seated under the air conditioning unit which was very efficient but slightly too chilly for me. Next time I'll take a jacket or sit somewhere else but there will definitely be a next time.
Ange & Mike, Timperley





We have been to Earle twice within the last month. It was so good the first time we re-booked whilst still in the restaurant. We have recommended it to friends, family and work colleagues. You have to go. The food is the best we have ever eaten and that includes 5* hotels and cruise ships. Cannot wait to go back.
emma hale





we go to Earle all the time and i get butterflies before the food arrives, i don't consider us foodies, but we just love everything we have ever eaten there. Well worth a visit or two!!!!!
Mobberley





I went to earle for the first time expecting it not to dissapoint, and i was astounded because it was just as fabulous as i'd heard!! From start to finish, our waitress was chatty and friendly and knew the menu inside out to help our more indicisive frinds choose! The wine reccomendation was spot on, and not to mention the food - what can i say? Excellent. Beautifully presented, hot and very good value for money. This stylish restaurant is an asset to Hale and I will be visiting it soon.
Caroline, Sale





Six of us had dinner at the 9:30pm sitting and had a fantastic night. The atmosphere was great from the time we arrived. Simon was in the bar - what a friendly man and so down-to-earth. Through out the night we had great service that wasn't over the top but friendly and helpful. We all had three courses but it was difficult to decide what to have because of the excellent selection. All the food was spot-on, beautifully presented, fantastically cooked, delicious and plenty of it. We were even given some little extra tit-bits during the evening. We will definitely go back.
Tom, Hale


Maybe we caught it on a bad night but I was quite disappointed by this place.
Couldn't fault the food but there wasn't a great deal of it for the money.
We were packed in like sardines and stuffed in a corner without room to swing a mouse. We did make friends with the couple on the next table.
Service was OK, nothing special.
Someone mentioned the wine list; great, but there are no prices on it so unless you're Oz Clarke you might get a surpise come bill time. We did.
We did see some minor celebs though. Ooh.
This is the epitome of a celebrity restaurant which lives on the reputation of its chef. Overall not bad but if you like this sort of food. But if you want to see Coronation Street actors and posh spice wannabes on a night out whilst not eating a great deal then get booking.
lou, altrincham





Went to earle last thursday 1/3/07 food was fantastic presentation excellent and the menu inspired met head chef criag but was disappointed simon rimmer was not there but the food didn't miss him it was excellent as was the service. The restaurant was very busy with a great atmosphere can understand why its getting such great reviews spot on will be returning soon.
graham florent





had been recommended by several people and it didn't disappoint. The food, decor, service, wine were all excellent. It was also nice to see simon rimmer actually cooking, something I didn't expect. Probably one of the best meals I've eaten in the last 5 years - really excellent
Mark, Widnes





Fantastic food, service, ambience and decor – I would highly recommend and the four of us thought it was certainly great value for money. The mushroom starter is inspired and a must.
David Hale




Went to Earle on 20/01 for the first time. Excellent. Food timing was good and arrived hot and fresh. Service was attentive but not overbearing. Atmosphere was vibrant. More a Bistro feel than a restaurant feel. Booked to go back on leaving!
alice mace





cannot believe this is a new restaurant, the service was astounding, beaten only by the food, which was delicious. the 4 of us who went were all spoilt for choice with the lamb and the fish stew really stunning. This was one of the best meals I've eaten in uk for a long time. Well done
rossendale





fantastic food very quick service and friendly staff,what more could you want
lawrence Hale




at last, reasonably priced, very good food restaurant in Hale. We took some friends visiting from Toronto and we're very impressed. The service was efficient and friendly, however there is always a slight schoolmistressy air about British waiters and waitresses. Great wine list.
The decor is understated and the the owners have come in with a very professional approach. The menu is not overlong or fussy.
Word of mouth has meant that the restaurant is now heavily booked and its difficult to get a table
Updates
Is this information about correct?
Please tell us about any omissions or mistakes on this page...
click here to submit an update.
If you own or run this venue and would like to get more customers from onionring...
click here