| | | |
| --- | --- | --- |
| | | |
Home > Restaurants > Derbyshire > Glossop Restaurants > Va Bene
Va Bene
Italian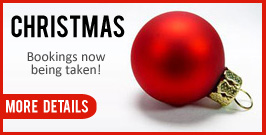 Welcome to Va Bene Ristorante, where we make absolutely first class, freshly cooked food using our Italian recipes. Old classics alongside new tastes and combinations; from pasta to fish poultry and meats and the ice cream!
Pizzas: our open flamed pizza oven is the only one of its kind in the North. We had it specially brought in from Italy so you can taste pizza at its Italian best; crispy base with a slightly woody taste- mouth watering!
The service: very friendly, we pride ourselves on making our customers feel welcome.
Kids: Italians love children and at Va Bene we're no exception. We have a children's' menu - they can even make their own pizza (early doors and on Sundays) and our Sundays' colouring competitions.
Style: yes and plenty of it. 1960's and 70's black and white Italian movies and a fabulous chandelier brought in from Florence.
The very best in Italian takeaway; if you love our food and want to let us have your containers for home entertaining, well we won't tell if you don't!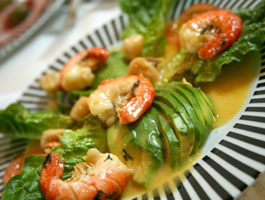 Betty
...I would like to say myself and my family were very impressed at the service and food we received when we asked if the restaurant could fit 20 people in. At short notice we were asked to give the staff 10 minutes to get the tables arranged, as promised 10 minutes later tables set drinks and food......
Contact Details
12 Norfolk Street
Glossop, Derbyshire. SK13 8BS

01457 863333
Say "Mel from Onionring sent me"
Sundays
Join us every Sunday where you can enjoy 2 courses for £10.95; you can even add a dessert from our range at just £2.95! *Kids Eat pizza, pasta and ice cream free (conditions apply)
...CLICK HERE FOR THE MENU
More offers: 20% OFF
Opening Hours
| | |
| --- | --- |
| Monday | closed |
| Tuesday | 1700 - 2130 |
| Wednesday | 1700 - 2130 |
| Thursday | 1700 - 2130 |
| Friday | 1700 - 2200 |
| Saturday | 1700 - 2200 |
| Sunday | 1230 - 2030 |
Facilities




Offers
Events
December
1
Sunday 01 December 2013 to Monday 06 January 2014
Have a fabulous Christmas enjoying the best Italian food around! From 1st December to early January 2014, in addition to our regular menu we are offering a SPECIAL FIXED PRICE PARTY MENU! This three course menu is priced at just £17.95 per person (children up to 10 years old at only £6.95). For those wishing to book a large party for lunchtime, please call for bespoke prices on 01457 863333. We also have a host of party night throughout December, click <CLICK HERE FOR MORE INFORMATION AND TO BOOK>



December
13

Friday 13 December 2013

By special request we have the return of the Curragh Sons. The best Irish band for miles with the best Irish/Italian food for miles!! A fabulous night to set Christmas off with a bang! Just £26.95 for a lovely 3 course meal, complimentary drink on arrival and the best entertainment for miles. Booking now - with a £10 deposit required.

<CLICK HERE FOR MORE INFORMATION AND TO BOOK>



December
31

Tuesday 31 December 2013

YOU DEMANDED SO WE'VE OBLIGED - HE'S BACK!!!!!!! WHAT A NIGHT!!!!! The One and Only JOHN JENKINSON to DAZZLE AND ENTERTAIN us through midnight and into a bright new 2014. He's performed at Harvey Nichols. He's been JAMES BOND. He's Mr RAT PACK and much more! Put on your GLAD RAGS and join us for a fantastic night! A very special menu and a fabulous atmosphere. Complimentary cocktail or "fizz" on arrival. At just £47.50 per head this is the "BEST VALUE N.Y.E. PARTY" anywhere! Come and join...

<CLICK HERE FOR MORE INFORMATION AND TO BOOK>




Recommendations



Betty

0

I would like to say myself and my family were very impressed at the service and food we received when we asked if the restaurant could fit 20 people in.

At short notice we were asked to give the staff 10 minutes to get the tables arranged, as promised 10 minutes later tables set drinks and food orders taken, I'm sure we must have stressed the staff but they certainly didn't show it.

Well done everyone.



Sue O'Connor
4.5





Been to Va Bene twice in two weeks. Both times food and service were excellent. They have just started a new menu and you are spoiled for choice. Atmosphere and ambience second to none. A really enjoyable experience
Maxine, Hadfield
5





I have just celebrated my 50th Birthday at Va Bene. A really good evening. the staff are friendly and were extremely patient with our large party. The food was excellent, everyone was served together(not easy with 34 people sitting down together), the food was hot and absolutely delicious. We will be returning. Thank you Va Bene!

Wendy Glossop





We go once a week and I have never had a bad meal. Great service great food brilliant restaurant!
Adrian Thornley





1st time i have been to Va Bene and not disappointed took my wife and 2 children for mothers day and our wedding anniversary rolled in one! very helpful and pleasant staff, the kids got to make there own pizza and watch them go in the oven (very happy children) and they eat free! my son wants to go every sunday! food very good, will be going again soon.
Annie D, Glossop





Celebrated Valentines Night at Va Bene and as usual it was a superb evening. Food excellent, staff very helpful and friendly. This is our favourite restaurant in Glossop and we reserve it for our 'Special Occasions'. Well worth a visit. In fact a MUST. Well done Va Bene!!!!
Elizabeth, Cheshire





Another lovely meal at Va bene - thank you! Great atmosphere and the kids always come away happy. Keep the sauce coming!
Karen Sales





Looking forward to yet another great evening tonight at Va Bene, no doubt the food will be top notch as usual :-)
Nick, Altrincham
We came out to Glossop on a lovely Sunday afternoon. We were welcomed with a smile and led to a table by the window.
The Chicken Pancake starter was delicious - we mopped up every bit of the sauce! We enjoyed the pasta and duck mains too, really good quality ingredients and well cooked. After the meal we had a little stroll round the village before heading home.
A top restaurant and certainly worth a drive out - we will be returning!
Clare Parker





We have had many many brilliant lunches and evening meals at Va Bene. Food is always great and staff are lovely they are fantastic with the kids can't fault it.
Karen Sales





I've recently eaten Va Bene restaurant in Glossop and thought I'd drop a note to say what a wonderful time I had.
People too often only have negative feedback on services and products so I thought I'd take the opportunity to say something positive!
Firstly the bar area on arrival was both cozy and inviting, with friendly bar staff making us feel welcome. A perfect place to enjoy our pre-dinner drinks!
The restaurant itself was very busy and had a lively atmosphere (not a negative thing by any means, this just shows how popular your restaurant is!) yet the staff were always there to tend to our culinary needs and we were never kept waiting.
Then there's the menu, what a choice! I'm currently counting the calories so I was pleasantly surprised at your option for cream based dishes to be substituted on request for low fat creme-freche, what an excellent idea. The food itself was delicious, never before have I eaten Italian food that tasted so fresh and full of flavour.
I enjoyed it that much, I've recommended it to friends and am actually dining there tonight with friends. Looking forward to it again.
Caroline Medcalfe
I went to Va Bene recently and this just has o be the best Italian Restaurant in the area outside Manchester City Centre. The food was amazing. My husband had the ribs and couldn't stop talking about them. My pizza was perfect and the kids loved the pizza oven with the face painted on it. The place is modern and very clean with a fantastic chandelier. The staff were really friendly and made the kids very welcome. Looking forward to a return trip.
Rob, Manchester





I'm surprised to read the last review ... I've had a great experience every time that I've been to Va Bene. The food and the atmosphere has been fantastic ... particularly after the launch of the new menu. Personally I was much appreciative of the healthy options available as it fits in with my diet! Keep up the great work!
Mike, Mottram




Can't believe that a restaurant as popular as this one has only received one review. The atmosphere created by the owners and staff is second to none. Children are catered for so well and are made so welcome. My only negative comment is that the food is not as memorable as the experience and lacks that individuality of traditional Italian food. Sorry.
Mike





First visit here, and very impressed. Good value for money. Serving staff very attentive, but are not in your face. Food excellent. Will visit again.
Updates
Is this information about correct?
Please tell us about any omissions or mistakes on this page...
click here to submit an update.
If you own or run this venue and would like to get more customers from onionring...
click here