| | | |
| --- | --- | --- |
| | | |
Home > Restaurants > Lancashire > Preston Restaurants > The Olive Press
The Olive Press
Italian
The Olive Press Preston restaurant is found in Winckley Square in Prestonís town centre. The Olive Press faces landscaped parkland, which is truly beautiful throughout the year. Walk through the door and feel the unique warm, relaxed atmosphere that brings Prestonís restaurant scene to life! As you walk into this Preston restaurant, the open fire is complimented by exposed brick, distressed plaster, and soft tones of wood, creating warm and cosy rustic surroundings to enjoy great Italian food.
Our Olive Press chefs use the freshest ingredients to create well loved traditional Italian favourites as well as exciting innovative dishes for you to discover. Dishes from the char grill and brick fired oven are a speciality while the finest handmade pastas and stone baked pizzas make this an Italian restaurant experience youíll remember. Book online today, and choose from the Olive Pressís great range of fine Italian dishes.
This Preston restaurant is ideal for a quick lunch during the week, going for a pizza with friends, enjoying a beer, or visiting with the children on Sunday.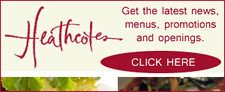 ---

Find the best deals for Hotels in Preston...click here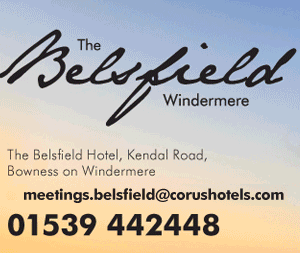 Contact Details
23 Winckley Square
Preston, Lancashire,. PR1 3JJ

0871 977 3926
Say "Mel from Onionring sent me"
Don't like 0871?

Opening Hours
| | |
| --- | --- |
| Monday | 12:00 - 14:30 & 17:00 - 22:00 |
| Tuesday | 12:00 - 14:30 & 17:00 - 22:00 |
| Wednesday | 12:00 - 14:30 & 17:00 - 22:00 |
| Thursday | 12:00 - 14:30 & 17:00 - 22:00 |
| Friday | 12:00 - 14:30 & 17:00 - 22:00 |
| Saturday | 12:00 - 14:30 & 17:00 - 22:00 |
| Sunday | 12:00 - 20:00 |
Facilities




Recommendations
James D





Really rate this place, food is always very good as is the service
klown





Glorious food,attentive staff,top ambience.....great restaurant!
DN





We went for lunch the other day and it was surpisingly busy, had a steak which was really tasty. Good service throughout and 20% off with Onionring was good. Thanks!
Mr Pringle





Great to experience one of Paul Heathcotes restaurants at long last. This is his twist on fresh Italian food, with some mediterranean influences. The bar upstairs has a relaxed atmosphere and is perfect for a cheeky cocktail before your meal. Food was great, service was friendly but professional. Paul Heathcote is obviously still producing great local restaurants, keep up the good work!!
preston





I went to the olive press at Christmas for a works Christmas party.There was 20 of us altogether and the food was amazing could not fault it one it, the staff worked hard and are very helpful and make you feel welcome.I will be dining there again and will be recommending this to all my family and friends.
James..Preston





Fantastic value at 2 for 1 on pizzas/pastas - both the American and Quattro Formaggi are a real treat...excellent service as always, Paul and his staff really know how to make you feel welcome
Vicky, Preston
Great visit to the Olive Press Preston, they consistently get everything right here, food and service excellent, great portions, good value for money. On a rainy day, 2 hours in the Olive Press and you feel like you've been on holiday, such a warm, cosy, friendly atmosphere, you won't want to leave. Great lunch offer also - 50% off pizza an pasta.
Catherine, Kirkham
We ate at the Olive Press last Friday and can recommend it to all. There was a mixture of diners - a big party, couples, groups of friends - all making for a buzzing atmosphere. The service was friendly and efficient. There are some interesting choices on the menu. For starters we had a salad of gorgonzola, almonds and chicory, and garlic mushrooms with oven-baked polenta. Both were very good. Main courses of lasagne and sea bream were also very good - particularly the fish. You need to order side dishes with some of the main courses - so we ordered some chips, which were perfect. We could only manage one pudding: 'affogato' - which is ice cream dish that comes with hazelnut liqueur and espresso. Sounds unusual but was excellent! Over the years we have eaten here many times, and have to say that it is one of the best places to eat in Preston.
Mrs Underwood Preston




The olive Press has a warm and friendly atmosphere. The menu and wine list are good. I would recommend the lamb meatballs and the selection of cheese drizzled with honey and truffle oil. For all you chocolate lovers!!!The menu offers a chocolate pizza to be eaten with your coffee or to take home.
Melanie - Preston





I went to the olive press to meet a friend for dinner last week .We enjoyed a few drinks in the bar area first , which was very relaxing . We then dined in the restaurant. I had the seafood risotto which was mouth watering. We are now looking into booking for December , as the Christmas menu looks spectacular.
wendy Clitheroe
We came to Preston on a Birthday celebration. We dined on a Saturday night the restaurant was very busy. We were seated within 5 mins and the service was excellent. Food was even better. We had 3 children in the party and they loved making their own pizzas at the table. The seafood risotto was out of this world.
Hannah Preston





10 / 10 - we went on Saturday night, have been a couple of times before. We defy anybody to find a better Rum steak - the sauces are homemade and finally we have found a restaurant that doesnt just show you a tea spoon of sauce but actually provides generous helpings - the Rum steak and the Garlic butter sauce are to die for. The service is excellent be prepared to wait for your food but this just shows how 'to order' the food is cooked. Italian guy(yummy) always pops out to say hi to his guests no matter how hectic the kitchen is - we will be visiting here many more times and strongly recommend it.
Emily Draper,Preston
I was very pleased with my experience at the Olive Press in Preston. We had a bithday celebration their and had a large party of around 15. I was very happy with service and we were made to feel very welcome . As we were in a large party I thought that we may have had a long wait for the food but I was plesently surprised. We had 4 children with us and they were kept entertained all night their were games at the table for them to do and each child was given colouring books and crayons . The staff were very friendly with the children and the kitchen staff came out to talk to them afer the meal.Everyone enjoyed the meal so much so, members of my family have since been again.
Chorley





What a wonderful place. We had a cocktail in the bar upstairs before going down to the olive press. the greeting was very warm and friendly. The staff all seemed happy and nothing was to much trouble for them, even going upstairs to get mu hubby a pint from the other bar. The menu selection is very big and took us some time to order. the food was served at a good pace. The food was of a very high standard and the garlic bread is the best i have ever tasted.
Overall, lovely food, great atmosphere, staff very attentive and will be going again soon.
Updates
Is this information about correct?
Please tell us about any omissions or mistakes on this page...
click here to submit an update.
If you own or run this venue and would like to get more customers from onionring...
click here