| | | |
| --- | --- | --- |
| | | |
Home > Restaurants > Cheshire > Sale Restaurants > Zumar
Zumar
Indian, Fusion
A fantastic modern restaurant and bar serves from a British-Asian Fusion menu. We do not only serve Indian cuisine - our dishes are prepared with a selection of spices from around Asia (India, Pakistan, Nepal, Banglandesh, Sri Lanka and beyond) using fine, local produce where possible.
Zumar offers a high level of attention to detail in every aspect of your meal. The kitchen is spotless and more in keeping with a 5 star hotel. There is a dedicated wine cooler and beer chilling system that ensures your drinks are served at exactly the right temperature.
At Zumar we aim to exceed your expectations. We look forward to your visit.
---

Find the best deals for Hotels in Sale...click here
Paul Mottram
...Firstly the waiting staff were completely incompetent and utterly useless. We ordered a bottle of red wine which they didn't have. They substituted it for a bottle which wasn't on the wine list. When the "waiter" came to the table with replacement wine he spilt it on my wife and then proceeded to......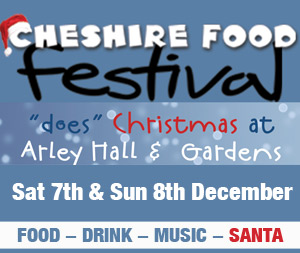 Contact Details
Northenden Road
Sale, Cheshire. M33 3BR

0161 973 2200
Say "Mel from Onionring sent me"
Opening Hours
| | |
| --- | --- |
| Monday | 12noon - midnight |
| Tuesday | 12noon - midnight |
| Wednesday | 12noon - midnight |
| Thursday | 12noon - midnight |
| Friday | 12noon - midnight |
| Saturday | 12noon - midnight |
| Sunday | 12noon - midnight |
Facilities
Licensed. Private Parties. Takeaway and Delivery Service. Children's High Chairs. Children's Menu Available.
Recommendations
Paul Mottram

Firstly the waiting staff were completely incompetent and utterly useless.
We ordered a bottle of red wine which they didn't have. They substituted it for a bottle which wasn't on the wine list. When the "waiter" came to the table with replacement wine he spilt it on my wife and then proceeded to skip the tasting and pour into a dirty glass. When we objected to the glass he duly replaced it with a clean one but then continued to pour from the bottle having thrown the full glass away!!! They eventually replaced the bottle.
I ordered a chicken Rogan Josh which arrived and looked really good. Looks are deceiving!! It was unbelievably tasteless! How something that colour can taste so non-descript can only lead me to believe that it is all colouring. The other four dishes weren't that good either and the Naan bread felt like it was three days old !
When I complained to the manager he did nothing other than deliver the bill.
Don't waste your money. The "Forts of Bengal" next door is much better as is "The Sajan" take away across the road.
Sale
There is no where better absolutely superb not only the food but the welcome also.
Anita - Sale




I've visited 3 times now with the most recent being this week and I would recommend this restaurant wholeheartedly. The staff are very welcoming and attentive; the chef in particular is a delight (he gave a party of 10 women a glass of baileys each as one of us had a birthday, which was a lovely touch) and for the most part the food is very good with very fresh ingredients being used (for example the dips that come with the poppadums are superior to that served in most Indian restaurants I have visited) and very reasonably priced. I don't usually eat lamb or beef at Indian restaurants, as it is often tough but here the meat falls apart at the touch and is delicious. The mild sauces can be a bit too mild for my liking and lack some flavour as a result but all the other sauces I have tried have been very flavoursome and tasty. Only the duck disappointed, on one occasion, as it was rather fatty but duck generally is anyway. Overall I would say this is one of the best Indian Restaurants in Sale and I would strongly recommend it.
Witney, Oxon





This is the best Indian/asian foood I have ever eaten, we were recomended to go there on our visit to Sale for a rugby match and wow..........all fresh and delicious, also cost was very reasonable too. I am from Oxfordshire, If I was nearer I would go every week.!
Jonathan, Sale





Had the Sunday lunchtime banquet for eight of us and the omens weren't great as the waiter spilt a drink, however it was not a taste of things to come. The chef came out from the kitchen and shook everybody's hands asked for any dietary requirements and enquired as to how spicy we liked things, then he was off and the food arrived. It was sensational, after papadums and various tasty starters came some great main courses for us all to share with plenty of rice and breads, the service complemented the food after a shaky start and it was a memorable meal and we will surely return. Terrific value for a Sunday lunchtime.
Steve, Altrincham





Visited Zumar's on Friday night - had a great time. Fantastic onion bhajis, great mains and very nice ambience. The place was busy but we were so busy chatting and eating the nice food we didn't even notice! The staff were excellent and were very attentive and informative. My new favourite Indian restaurant!
Gill Manchester





We have been twice now, the first time on a Saturday evening with our 2 year old and our baby. The staff made us feel very welcome and couldn't do enough for us.
The mixed grill was delicious as was my partner's lamb madras.
We were so impressed we went back this Sunday for the special buffet which was great value for money. We frequently go to Akbars in town but Zumar is much friendlier and the food is cooked with really fresh ingrediants.
jgee
I visited Zumar's today with a party of 12, the ambiance was superb, the food above superb, just a wide selection of dishes to please anyone, I had lamb and spinach which melted in your mouth, presentation above superb and the most memorable part would be the personal attention given to each an every table by Issac, 100% clever cool business man, loved every single minute being in there and would recommend to everybody 5 stars all the way round.
krys and david timperley





Excellent, excellent excellent. Superb food, friendly staff and ISAAC. Such a delight to go there. Much recommended. The lunch is great value.
keith iris fiona




nice one isaac excellent lunch today light & not heavy my daughter who frequents the curry mile gave you 5* max for the lamb. I like the individual dishes suited to your taste & can well recommend others to visit your restaurant. those in Sale area who have not tried will not be disappointed , try the lunch 0r Sunday specials first for taster,budget £10 with drinks i am sure you will be back i never rate 10 but it was first class.I will be back at the Week-End to try more of your speciality dishes Well done
Jo, Sale





The first thing that captured me about Zumar was the wonderful smell of traditional spices coming from the kitchen. This instantly gave my hunger a kick and I was eager to sit down and order!
The waiting staff explained the essence of the cuisine (Indian fusion) as I scanned the detailed wine list, and it was soon clear to see that the wine selection would match almost every dish on the menu.
The décor and atmosphere was relaxed and full of ambience. The typical poppadums were a great start while we thought about the rest (with no pressure from the staff).
For the starters, I ordered the Chicken Tikka Chat and my friend ordered the Fish Amritsari – which were fantastic. Vibrant colours, terrific smell and juicy meat. Our mains consisted of a King Prawn Balti Fry and a Chicken Shashlik; again everything was great and the depth of spices throughout was incredible – nothing I could make myself!! Instead of the usual pilaf rice, we opted for the onion fried rice and a huge garlic nann – it was so nice seeing a slight twist on the normal curry we tend to have.
I wouldn't normally review restaurants, but having visited Zumar because of the other reviews, I thought I should follow suit – notably due to the food we had, along with the reasonable pricing.
We didn't have desserts, we are "starter-main" diners, but someone else had a plate of profiteroles which looked delightful!
From the moment we walked in to the waddling out full of food, we had a ball and enjoyed every second of it – of all the restaurants in the area, Zumar is somewhere I will continue to visit.
Phil - Sale





Visited Zumar after a colleague recommended it. The service was first class and the quality of the food was excellent with huge portions. I've recommended it to everyone and I'll be going again soon. Why hasn't this restaurant got a Michelin star ?
James Dawson





My wife and I ordered a large selection of food for a dinner party on Friday night which we picked up from the restaurant as a takeaway option.
All I can say is that the quality was simply superb. The portions were huge and the food surpassed any Indian food I've ever eaten before. As somebody that studied at Birmingham Uni and regularly frequented the Balti triangle, and now often has meals on the curry mile in Rusholme this is the highest recommendation I can offer!
The flavours of the food were simply exquisite and were an absolute delight. I can't wait to go and eat in-house as it has instantly become my number food choice in the Sale area.
The only criticsm that I can find is that in some respects the portions were TOO big! Perhaps it might be better for the restaurant to slightly reduce the portion size and the price equally, however, don't be put off - you may think it's a bit expensive initially but you WILL get two meals from one portion.
Steve - Wigan
Was recommended Zumar by one of wifes work colleagues. Family run business. Fantastic food, fantastic attentive service. We consider ourselves a good judge of indian/asian food, having been to quite a few restaurants in our time... Cannot praise it high enough... Excellent well done!
pam sale





my sister and myself go to zumar at least once a month, we love it, the staff are so nice and they always find us a table even if they are really busy the whole evening is great, starters are wonderful, wine reasonably priced with a good selection, main courses are a delight, never managed a pudding as we are always too full, they make the best coffee in town recommend it to friends
Steve & Lesley Timperley





Twenty years ago this guy left the area and for us great Indian food left also. Well, he's back!! No other Indian restaurant has ever come close to his food. Ten out off ten. We will be back!!!!
Donna, Sale




Really enjoyed the food. Definitely above the standard of your average curry. The chilli duck was particularly delicious.
However, several problems with the dining room and service let this place down.
The entrance to the restaurant is just one door so every time someone enters, cold air blasts into the room. This is in contrast to the hot air blasting in from the heater the rest of the time. We never really got comfortable. The tables are way too close together so whenever someone was put on a table nearby you had to shuffle your chair round to let them in. Also meant the waiters were constantly brushing against you when walking past with food.
The other disappointment was the service. Although polite, it was slow. We were in there for 3 hours!!
Rob





I have been to this restaurant on several occasions and at different times. On each occasion the food has been excellent and plentiful and the staff exceptionally friendly with nothing too much trouble. This place is well worth a visit and very good value for money .
Andy Sale




I liked everything about Zumar from the interior design to the porcelain onion and chutney dishes (as opposed to stainless steel in all other Indian's). The food was excellent. The restaurant's main aim appears to be customer satisfaction as opposed to profit and the prices are very reasonable for such quality food. The wines are reasonably priced too.
I liked the staff who were friendly without pestering or in your face. I will go again.
Jeanette, Sale





I have to say this is the best food I have ever tasted,it was cooked to perfection. The atmosphere and surroundings were so relaxing and the service impecable. Have recommended to so many friends
Penny, Sale





My sons organised a surprise birthday dinner for me and invited many of my friends. Not only was the food excellent, and the company wonderful, but the staff were genuinely pleased that I was having such a wonderful time and made the evening even better. I have been to this restaurant several times and never been disappointed.
Mike, Sale
We went on an extremely busy Saturday night. Very stylish decor with lovely flower arrangements on tables. Service was great and very friendly. Food was out of this world with the tenderest lamb I have ever had in a restaurant. Best Madras I've ever had. Wife had duck dish which was beautiful. Friendly chef came out to see us off.
Helen Sale





We cannot praise this restaurant enough excellent staff and service. Our meal was superb. Every course beautifully presented,delicious and huge portions. We complimented the food to the manager and the chef came out to thank us and seemed genuinely interested in what we liked about our meals. We dine out often and this has to be one of the best meals we've had for ages. In comparison to Dili in Altrincham this restaurant leaves it standing. Go and try you won't be dissapointed.
Nicki - Sale
Went for lunch time buffet, food was excellent, very reasonably priced.
J Wise





I have to say that the lunch buffet far exceeded my expectations, usually buffets arent great, but the food here was fantastic. Very reasonably priced aswell.
Caroline, Sale





A group of 6 of us went in about 9pm. We hadn't booked and it was very busy but they found us a table. The waitress looked like she wanted to serve us and was enjoying her job. Everyone said the food was fantastic. Chef came up to say hello which is a first. We would definitely go back.
Sarah, Stretford





The food was the most amazing indian influenced food i have had. From the Chutneys to the main course. A little more expensive than your average curry house, but the portion sizes mean you could easily share a main course. Poppadums, starters, two main course and two drinks each for under £40. i would highly recommend the chilli duck! The waiters couldnt do enough to make your visit enjoyable, and defintaley earn their tips!!! overall very enjoyable meal and experience. Was busy for a thursday night, so would prob recommend booking at a weekend to avoid disappointment. ENJOY!!!
Martin, Sale





As regular patrons of Sale's various eateries 6 of us decided to try out the recently opened Zumar on Saturday night. We were not disappointed. The food was interesting with many different takes on standard "Indian" fayre and it lived up to expectations. We all had different dishes, tasted everything and liked them all. The only problem was that by the time we were all full up, it looked liked we had barely made an impression on the food - the portions were far too large, but that is the only negative.
The wine list was impressive too and very good value at around £10-£14 per bottle.
The service was relaxed, friendly and efficient - we were the last people in the restaurant by quite a while but did not feel any pressure to leave, and in fact were specifically told that we could stay as long as we liked! That sums up the welcoming atmosphere of this great new place. We will be back for sure - just halve the size of the main courses next time please!
michael davies sale





zumar was fantastic, food was brilliant and so was the service, would definitely go again.
Jenny McDowell Timperley





Food was amazing and lots of it. Very well presented and will definitely be recommending and visiting this restaurant again. Staff very friendly (including Chef). Nice touch.
Sophie Sale





Excellent food on a par with Kathmandhu in West Didsbury, especially that the meat is organic and free range. Really well priced wine menu. Great staff and atmosphere. Definitely recommended.
News
Chef Profile: Isak Miah
04/09/2008 10:51:55

Hometown:

Sylhet, Bangladesh

Work experience:

I got over 30 years of experience, so theres too many to list but here are a few restaurants I have worked in. SW19 near Wimbledon. Rawalpindi, London. Koh-I-Noor, Birmingham. Eastern Tandoori, Washway Road, Manchester. The Royal on......

more
Updates
Is this information about correct?
Please tell us about any omissions or mistakes on this page...
click here to submit an update.
If you own or run this venue and would like to get more customers from onionring...
click here