| | | |
| --- | --- | --- |
| | | |
Home > Restaurants > Lancashire > Preston Restaurants > dukpond
dukpond
International
Prestonís most sought-after contemporary tapas bar - restaurant in the heart of the city. A unique and unusual menu inspiring customers from far and wide. The menu will delight, intrigue, and tantalise your taste buds.
---

This venue can cater for functions and events...find out more

Find the best deals for Hotels in Preston...click here
kiami
...Superb, all too often we go out to eat and we are disappointed with one thing or another, you get restaurants professing to be the best, the finest, having this that and the other, dukpond never fails to impress from our valentines meal which was absolutely superb, loved loved LOVED the ricky road,......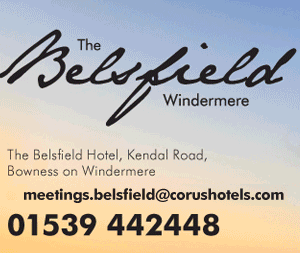 Contact Details
9- 10 Cross Street
Preston, Lancashire. PR1 3 LT

01772 824 988
Say "Mel from Onionring sent me"
Opening Hours
| | |
| --- | --- |
| Monday | Closed |
| Tuesday | 12.00 - 14.00 / 17.00 - Late |
| Wednesday | 12.00 - 14.00 / 17.00 - Late |
| Thursday | 12.00 - Late |
| Friday | 12.00 - Late |
| Saturday | 12.00 - Late |
| Sunday | 12.00 - Late |
Facilities
Gluten Free Dishes Available. Disabled Toilets. Licensed. Private Parties. Gluten Free Options.





Offers
Recommendations
kiami





Superb, all too often we go out to eat and we are disappointed with one thing or another, you get restaurants professing to be the best, the finest, having this that and the other, dukpond never fails to impress from our valentines meal which was absolutely superb, loved loved LOVED the ricky road, to my meal last night with a group of fussy pond virgins. On entry had a drink in the lounge we were made very welcome and the even moved the table for us when some of us wanted to sit downstairs (thanks) much appreciated, they food was served promptly and absolutley delicous, we had steak, duck, lamb, calamari, goats cheese, breads, salad, and all shared then presenation was especially nice and each dish so flavorsome ! to be honest i may have to go back after work on sunday for the offer tapas really good value.
you really cannot fault them, thanks to dukpond for another brilliant night (oh and we love Jon and tracey than can never do enough for you.Keep it up !!! we've booked onto sherry tasting excited
Mia





Just to say we had a lovely time at this stunning restaurant, friendly helpful staff, great menu and fab food would recommend to all must try the cheese boards and desserts, more expensive restaurants should take note watch this place and book in advance its superb
zoe





Having had my birthday celebration at duk I thought I should try pond and I'm glad I did, my parents and I visited for lunch and it was truly superb, different from duk as the dishes on the chef banquet were completey different , but just as nice and I'm glad they were so we'll never get bored. Put pond on your to do list
cathy
Had a wonderfull night surrounded by attentive staff and great friends, we weren't expecting the fusion banquet but it was heavenly looking forward to going back and want more terriyaki prawns they were tremendous.
wain





Met by a friendly waitress we were taken to our table, offer drinks and menus and advised of the specials, we decided to have a real mixture from rabbit to prawns, peruvian stew to halloumi and all was excellent I would definately recommend and will be back soon, it was also nice to be able to chill out on the sofas with a coffee after our meal, thanks pond for a lovely evening
ellen





visited on recommendation and we found the service food and style, very pleasing, the staff were friendly and attentive and the chef very accommodating as i have allergies and we were made to feel very special as nothing was too much trouble the peruvian stew and the rabbit were amazing thank you pond we cannot wait to visit again
pops preston





Visited Pond for the first time from recommendation, i found the staff friendly and helpful, the food exceptional and the surroundings lovely, i will definitely return as this is a hidden gem in the city.
My favourite dish was the lomo chicken and the gambas
Lisa Preston





It was our first visit to Pond & everything was superb. We had six dishes & everyone was cooked perfectly. The duck with basil & mango was to die for & Amandas Peruvian stew was very nice. Service was spot on & friendly. The only let down was the toilets could have been checked more as there was no toilet paper !!!
sallyann





Visited last week at lunch and was very happy with all aspects of our visit the lunch deal is wonderful value as the dishes are large and very flavoursome, i personally enjoyed the Queso and the pitta and dips , but my guests said everything was delicous especially the honey pork and the lamb 'lomo' will be back soon and i have recommended Pond to everyone that will listen, thank you
helen preston
we are regular visitors and yet again pond is definitely the best by far, i admit we have tried other restaurants sorry pond and yes we have been disappointed pond and duk are always the best for food service and a great day or night out. we officially promise not to go anywhere else !
We are definitely your biggest fans, everybody you must visit the food is fabulous.

rachael





We visited Pond last week expecting it to be quiet being January and all, but no it was packed, we have a delicious lunch off their new menu considering what you would pay in a cafe for processed food this is a welcome change for preston. The fresh flavours and combination of tastes were amazing as well as the price VERY reasonable for what we got, larger portions than we were expecting left us very full and very happy, i would definitely recommend this restaurant, having been to duk previously we hoped that it would be as good and it was,
We shall be back, the music was nice and the decor relaxing and warm, see you and duk next week and back to pond at the weekend
Jill - Preston




Our 2nd visit to Pond last Friday evening with brother and sister in law. The place was buzzing and most tables were taken. We chose to have the banquet, which starts at £16 each, but we opted for £20 each. This was a selection of chef's choice brought to our table, starting with bread with various toppings, cheese, mushroom, chilli, tomato, all very tasty. Followed by two types of potatoes, bravas and garlic, a panchetta salad, chicken wrapped in parma ham, fillet steak in onions and mushroom and the sweetest cherry tomatoes,topped with a buttery spinich, sea bass with mushrooms. We then asked if there was anything else to come and the waiter asked what we would like. He then suggested a dessert of chocolate dipping sauce with strawberries and raspberries and the most delicious chocolate cake, lovely! With two pints of Peroni, a white wine and soda, the bill came to £105. The meal was very enjoyable, however, we did wonder if we would have got the same amount of food for £16 a head as we did for £20? Still, along with DUK, Pond is still one of my favourite eating places and we will definately be going again.
Updates
Is this information about correct?
Please tell us about any omissions or mistakes on this page...
click here to submit an update.
If you own or run this venue and would like to get more customers from onionring...
click here