| | | |
| --- | --- | --- |
| | | |
Home > Restaurants > Cheshire > Chester Restaurants > Ring O Bells
Ring O Bells
British, Traditional
[show 23 more photos]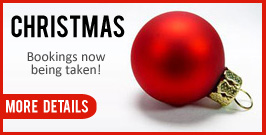 The award winning Ring O' Bells is now bigger and better!
The Ring O' Bells is located in the heart of the picturesque Cheshire village Christleton. Recently extended and fully refurbished to the highest standard the unique plush interior creates a fabulous ambience and compliments the pubs picturesque surroundings.
The addition of The Glasshouse – a contemporary new extension, gives an exciting new dimension to the pub, creating a spectacular dining environment, perfect for hosting any special event. In the warmer months its fully retractable doors create the ideal inside/outside space.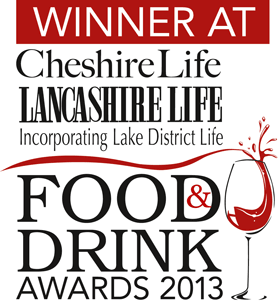 The restaurant has also been given a fresh new look creating a vibrant place to dine. The main menu changes seasonally and uses only the best quality freshest ingredients and sits alongside established favourites ......... including wonderful seasonal dishes such as Turkey & Smoked Cheddar Sausages with Mash and Half a Roasted Free Range Chicken with Sauté Potatoes & Greens, alongside established favourites like hand-stretched stone-baked pizzas and fabulous Sunday roasts. The Village Bar is sure to wow with delicious home-made bar snacks to accompany your chosen tipple, plus it's open for tea, coffee and home-made cakes every weekday morning from 9.30am.
The village and its surroundings have inspired the Ring O' Bells new interior design, with a nod to the duck pond, local walks and other areas of interest.
Alfresco drinking & dining is also well catered for – when weather permits. We have a decked sun terrace and a family lawn, complete with picnic tables and children's play area.
You'll be assured of a warm welcome together with great food, drink and service at the all new look Ring O' Bells.
---

This venue can cater for functions and events...find out more

Find the best deals for Hotels in Chester...click here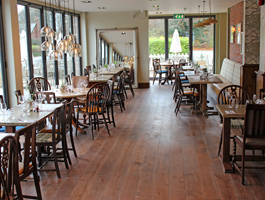 James & Jo
...What a change - extension looks great. Food and drink still same high standards, bargain when they do the 2 for 1 deal. ...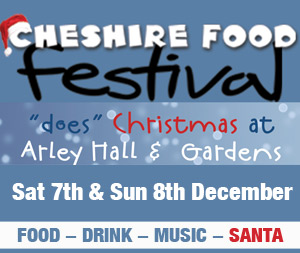 Contact Details
Village Road, Christleton
Chester, Cheshire. CH3 7AS

01244 335422
Say "Mel from Onionring sent me"
Opening Hours
| | |
| --- | --- |
| Monday | 9.30am - 11:00pm |
| Tuesday | 9.30am - 11:00pm |
| Wednesday | 9.30am - 11:00pm |
| Thursday | 9.30am - Midnight |
| Friday | 9.30am - 11:00pm |
| Saturday | 12 noon - 11:00pm |
| Sunday | 12 noon - 10:30pm |
Facilities





Offers
Events
REGULAR

EVENT
Live Acoustic Sessions with Tom Monahan and Special Guests
Start & Finish Time: From 8pm Live Acoustic Session nights we have on the last Friday of every month. Contact Details: 01244 335422 info@ringobellschester.co.uk
<
CLICK HERE FOR MORE INFORMATION AND TO BOOK
>
REGULAR

EVENT
The Christleton Farmers' Market is held in the pubs car park on the second Saturday of every month from 9.30-1.30. Forecoming dates for the are as follows - Sat 12 Oct Sat 9 Nov Sat 14 Dec Sat 11 Jan Sat 8 Feb Ring O' Bells hosts the Christleton Country Farmers market from 9.30am to 1.30pm. This is a true community Farmers Market with a devoted following. Here you will find real food passionately produced all year round from local suppliers. There are delicious homemade jams and chutneys,...
<
CLICK HERE FOR MORE INFORMATION AND TO BOOK
>
December
1
Sunday 01 December 2013 to Wednesday 01 January 2014
We would love to welcome you to the Ring O' Bells during the festive period. We have party menus, Christmas Day & New Year's Eve. Click the links above for details.
<
CLICK HERE FOR MORE INFORMATION AND TO BOOK
>
Recommendations
James & Jo





What a change - extension looks great. Food and drink still same high standards, bargain when they do the 2 for 1 deal.
Sarah, Chester




A group of us had good fun at the Spanish wine tasting night last night. Since finding the offer on Onionring, we've become regulars! We always have a great time and love the food and wine... looking forward to the next night out :)
Mary, Chester
Recommend this pub - excellent food, friendly staff and great atmosphere.
Chester





Excellent - atmosphere and food ....friendly helpful staff .....well worth a visit for those who haven't tried it yet.
News
Mel visits award winning Ring O Bells
07/11/2013 10:58:02

Having already heard great things about the Ring O Bells and seen Chef Andy King on stage at the Great British Food Festival I didnt my arm twisting when a friend suggested we go. After a hard day's work at Oring HQ I was starving... well ready for full 3 courses! When we arrived there was a......

more

The Ring O' Bells wins Cheshire Life award.
30/10/2013 11:33:47

The prestigious Cheshire Life Food & Drink Awards 2013 held at Manchester's Hilton Hotel on Monday 28 October saw the Ring O' Bells win Cheshire Life Dining Pub of the Year. The Ring O' Bells, located in the picturesque village of Christleton, beat off stiff competition from throughout Cheshire to......

more

Green Fingered Pupils plant herbs for local pub!
04/10/2013 09:54:35

The Ring O' Bells invited two local schools to plant herbs in its garden as part of an initiative to get children involved in gardening. Pupils from Christleton and Waverton Primary school visited the Ring O' Bells pub in Christleton and were given the opportunity to plant their own herbs. It is......

more

Cheshire Life Nomination for Cheshire Life Dining Pub of the Year
17/09/2013 16:50:27

We are pleased to announce that for the second time in three years we've been nominated for Cheshire Life Dining Pub of the Year. The awards are being held on 28 October 2013 so please keep everything crossed for us. To win this would be a real achievement and a fantastic boost for our management......

more
Updates
Is this information about correct?
Please tell us about any omissions or mistakes on this page...
click here to submit an update.
If you own or run this venue and would like to get more customers from onionring...
click here