| | | |
| --- | --- | --- |
| | | |
Home > Restaurants > Manchester > Manchester Centre Restaurants > 2 Kozy Bar and Restaurant
2 Kozy Bar and Restaurant
International
[show 5 more photos]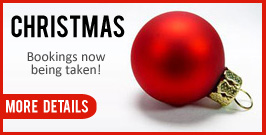 2 Kozy Bar & Restaurant offers an extensive à la carte menu. Recently launched in May 2012, and based in the city centre of Manchester.
Diners will also appreciate our remarkable wine list made up of fantastic wines from around the world that have quite literally been Hand Picked for their quality and character.
2KOZY Bar and Restaurant is committed to sourcing local seasonal ingredients, whilst supporting local, British farms and producers. This commitment, coupled with innovative cooking skills and the highest standards of customer service, offers an exquisite dining experience in the centre of Manchester.
Inspired by the grand restaurants of Europe, with dishes such as Chicken Liver Parfait, Ham Hock, and Lancashire cracked black pepper cheese, also a tempting array of cakes, slices, desserts and ice cream, from contemporary classics to inventive fusion recipes that are guaranteed to become one of your favourites.
The style of cooking is best described as contemporary European and our Head Chef and his team create quarterly changing menus using the best seasonal and regional produce, all recipes and dishes are prepared with creative flair and passion.
Complimentary high-speed Wi-Fi is available for our clients.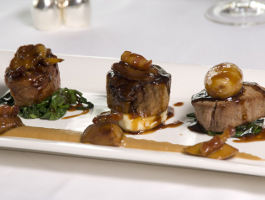 Joe Phillips
...Its not often that one can give an honest account of pure quality food and first class customer service in the same sentence.My wife and I have just returned from the restaurant, My fillet steak was the best I have ever had, pure quality, my started and sweet was also a divine to eat, the total......
Contact Details
2 Ridgefield
Manchester. M2 6EQ

0161 833 9019
Say "Mel from Onionring sent me"
Opening Hours
| | |
| --- | --- |
| Monday | closed |
| Tuesday | 1200-2200 |
| Wednesday | 1200-2200 |
| Thursday | 1200-2200 |
| Friday | 1200-2200 |
| Saturday | 1200-2200 |
| Sunday | 1200-1800 |
Facilities
Gluten Free Dishes Available. Licensed. Private Parties. Children's High Chairs. Children's Menu Available. Gluten Free Options. Wi-Fi Internet.




Offers
Events
November
15
Friday 15 November 2013 to Tuesday 31 December 2013
Complimentary Glass of Fizz with all meals £13.95 Tuesday – Saturday 12.00 noon – 4.00pm £13.95 Sunday 12.00 noon – 6.00pm £17.95 Tuesday – Saturday 5.00pm – 9.30pm
<
CLICK HERE FOR MORE INFORMATION AND TO BOOK
>
Recommendations
Joe Phillips





Its not often that one can give an honest account of pure quality food and first class customer service in the same sentence.My wife and I have just returned from the restaurant, My fillet steak was the best I have ever had, pure quality, my started and sweet was also a divine to eat, the total surroundings fantastic. So if you are looking for a Christmas staff outing or just visiting the Christmas markets, look no further
mark. lincolnshire





Fantastic place great food.Lovely friendly staff would highly recommend. Good wine will visit again soon :-)
Anna, North West




It may have been quiet, but the food was very good (especially the lamb shank) service was excellent. The restaurant has a comfortable atmosphere and would definitely recommend as a romantic meal for 2. I stupidly left my scarf and they kindly posted it back to me, so a massive tick in my book!.
Carey Randall, Warrington





Another meal at 2 Kozy and another superb dining experience. Even though I have given up eating meat for Lent, I still had an amazing meal. It was hard, though, watching my friends tucking into sticky ribs, tender lamb shank and succulent duck breast! We will be back.
Joy Manchester





Joy from Manchester again. Booked the works Christmas do ( Dec 2012) What can I say. Comments of " the best ever" "Fantastic food" "Excellent staff" "Excellent value" "When are you organising a night out there again for us?" "Taking the family" were some of the things my colleagues said. Everyone had a good time and enjoyed a first class meal. Thank you so much Jay and all the staff. Did you spot your 2 sign on Coronation Street the other night when "Steve" was parked in his taxi outside your place? We will be back
Carey Randall





Wow - only our second visit but the Manager remembered us! He gave us a lovely welcome which was followed by another superb meal. All the staff were attentive and very helpful and friendly, the food was delicious and we will certainly be back. Thank you so much for making my birthday meal so memorable, for all the right reasons.
Laura, Liverpool





Great atmosphere, fabulous food, lovely staff!!! A brilliant place to eat would definitely recommend it to anyone. :-)
linda gt sankey
i was in manchester,and we went for a lovely sunday dinner at 2 kozy bar & restaurant,we will be going back midweek, to see if it is as nice again, i can highly recommend it
owen manchester
we made our first visit to 2kosy for sunday lunch we enjoyed it immencely the staff were very nice and attentive the decor was warm and relaxing we will be going again
Dorothy - Swinton Manchester





Have visited this restaurant several times since we found it and can honestly say it's great. Lovely place, great food and friendly staff. Have always had wonderful food,never dissapointed and will return time and time again. Just hope it doesn't get too popular that we can't get a table.
Ryan liverpool





I went last Sunday 11th November, food was amazing I had a roast everything was cooked to perfection, many other selections on the menu all at a resonable price, I would strongly recommend it to anyone, the staff were all lovely, I'll be going up there again very soon.
Joy Manchester





Found this little gem for a family pre wedding meal. Just wonderful. A bijou restaurant, hospitable, friendly, excellent food. Thank you so much for a wonderful time that was enjoyed by us all. The bridge and groom to be were thrilled.
Anne Little, Manchester





Went today for Sunday lunch. Both my husband and I were very impressed. The food was first class for a very reasonable price. Sammy waiter was really attentive and friendly. Would reccommend and definitely go again. Nice to fine a lovely in town venue.
Carey, Warrington





Five of us visited this restaurant on Saturday evening. It was our first visit, but it certainly will not be our last. Decor is pleasant and welcoming, service was very friendly and efficient. Food was fabulous. My partner wanted his steak done 'rare' and when it came it was just a little too well done. It was instantly removed and replaced as soon as possible with a larger steak done to perfection. The wine menu is extensive and the staff knowledgeable. Thank you for an excellent evening and we are already looking forward to our next visit.
laura norris liverpool





fantastic food, great service, suitable for all the family, nice clean and bright, very friendly staff and was made to feel very welcome!
highly recommended!!!
KAREN MANCHESTER





Had a meal on saturday 4th August with my husband we both had a fillet steak food was excellent went back with my daughter on sunday for lunch and once again the food came piping hot and was good value, staff was very friendly will definitely be returning
Darren, Manchester




My girlfriend and I went to 2Kozy for Sunday lunch on 5 August. The staff were very friendly and attentive. There were two fixed price menus to choose from, both offering a decent variety and very reasonably priced at less than £10 for two courses. We were very pleasantly surprised by the quality and quantity of food for the price. all of our dishes were well cooked, made with fresh ingredients and tasted excellent. The portion sizes were also extremely reasonable. Even the dessert we had was homemade. A hidden gem for quality and inexpensive dining in Manchester. We will definitely go back and hope more people go to ensure this new venture survives.
barry st helens
just looking around for a snack 6 of us came across 2 kozy wow we settled for starters of ribs and prawns followed by 6 mains; sirloin, ribeye, duck etc. followed by a cold beer peroni wine etc. the service first class very friendly staff. like eating in a 5 star for 3 star prices highly recommend this top eating place and look forward to calling again soon. i think it was formally known as harpers.
Derek ------- Warrington
Do yourselves a favour and get there before this place is unbookable! Superb value and quality of food and service AND in an ace position in the city.
The place was a top 'tucked away' restaurant years ago and you can just feel that it has still got that heady 'in crowd' atmosphere.Only the name is baffling but maybe it could be being different that might increase its aura.

Liverpool





This is definitely a great new place too eat an drink my partner and I had Sunday lunch here and the food and presentation was like a 5 star restaurant we were so pleased we have been back for lunch and tea time specials great food great staff we will definitely be going back for more.
Angela - Warrington





9 of us all wanted feeding yesterday and were just about to go to pizza express when we stumbled across this new restaurant. The waiter was outside and talked us through their range of offers and menus and we were impressed enough to give it a go! We were all very pleased with our meals. They were beautifully presented and everything was delicious. The whole meal cost us £145 and this included 3 bottles of wine and beers too! Well worth the money and we will definitely be returning. Looking forward to 3Kosy opening in Warrington in the Autumn too.
Updates
Is this information about correct?
Please tell us about any omissions or mistakes on this page...
click here to submit an update.
If you own or run this venue and would like to get more customers from onionring...
click here