Home > Restaurants > Cheshire > Chester Restaurants > Indian Brasserie
Mel says..."Weekends are busy so book!"
Indian Brasserie
Indian
The Indian Brasserie is an award winning stylish and contemporary restaurant, elegantly lit to create a warm, relaxed atmosphere. The menu featured exclusive dishes along side classics from the sub continent.
Private dining for parties is also catered for at Indian Brasserie Chester in a separate function room at the rear of the restaurant that can cater for up to 20 people. This combined with the contemporary décor throughout, makes the restaurant perfect for hosting any occasion or event.
The extensive menu includes a number of your favourite dishes alongside a host of exclusive dishes that have been developed by our experienced team of chefs. The Indian Brasserie menu is not fully publicized, to keep the vibrant recipes as a closely guarded secret, and to surprise diners with the exotic choices on offer.
At the Indian Brasserie we only use fresh spices as well as rich cream and yoghurt, to make up dishes such as the Murghi Masala. There are also dishes such as Satkora Ghosht which is tender lamb cooked fresh Bangladeshi citrus fruit.
We also specialize in gluten free dishes - AND have a new gluten free menu as well as a range of home-made desserts. Indian Brasserie has extensive and exclusive wine list with a full array of cocktails to choose from.
We are proud to have been awarded highest ranking Indian restaurant in Chester for food and hygiene by 'Scores on the Doors'...and
backed by our MP for the best Indian restaurant in the UK - click here for more details!
We have also been awarded
Best Indian restaurant in Chester! Click here to read more about our success!
---

Find the best deals for Hotels in Chester...click here
Share this:
Mark Chester
...I've only recently discovered Indian Brasserie, but what a great Indian. It is now my restaurant of choice for food and takeaways. I eat here New Year's Eve and a week Later :-) plus several takeaways.... The food is always great and the service is perfect..... 10 * from me!...
Opening Hours
| | |
| --- | --- |
| Monday | 1700-2230 |
| Tuesday | 1700-2230 |
| Wednesday | 1700-2230 |
| Thursday | 1700-2300 |
| Friday | 1200-1400/1700-2300 |
| Saturday | 1200-1400/1700-2300 |
| Sunday | 1200-2230 |
Facilities
Parking is in a car park. Gluten Free Dishes Available. Disabled Toilets. Licensed. Private Parties. Takeaway Service. Children's High Chairs. Children's Menu Available. Gift Vouchers Available - contact the restaurant to buy yours today. Vegetarian Options.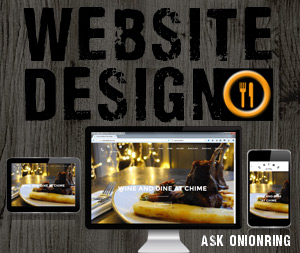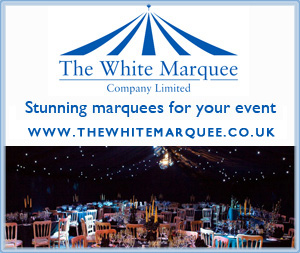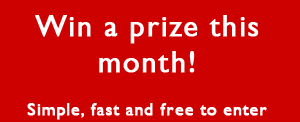 Recommendations
Mark Chester





I've only recently discovered Indian Brasserie, but what a great Indian. It is now my restaurant of choice for food and takeaways. I eat here New Year's Eve and a week Later :-) plus several takeaways.... The food is always great and the service is perfect..... 10 * from me!
Neil Chester
Great food, great service, great place!!!! Probably the best in town.
Norman Case--Ellesmere port





Yesterday - 5/8/2012 my Wife and I visited the Indian Brasserie at around 3pm, the staff were friendly and welcoming. The food we had was excellent and better than we expected We used to go to the "Sheer Kahn" in Manchester,but we will now go to the "Chester Indian Brasserie"
sheppard Ellesmere port





First vist tonight, very friendly staff, restaurant nice and modern. Food was really nice, had the banquet for two with hubby, the side dish of peas and cheese stole the show I could have had this for a main meal. Hubby had chilli chicken and I had lamb koria. Shared a sizzling meat platter. To drink we shared a jug of mango lassi which was very pallette cleansing. Will definitely be going back again.
Neil & Jen





10/10....Indian food is one thing that me and the missus both agree on, and everytime we dine at the Brasserie our expectations are exceeded. Great food, friendly staff, and good prices deliver a great experience everytime, and keep us going back for more. No other curry house in chester comes close.........keep up the good work lads.
Hayley





This indian is the best around Chester 100% service and food,we go there every week and my two girls love going,all the other Indian restaurants need to take a leaf out of there book.thanks to fuz and staff for always making us welcome.
Jane chester





Every one in Chester has been talking about this Restaurant so i thought i'd go and see for myself what all the talk was about. I must say, it is the best indian restaurant i have been to.
Claire, Chester





What superb food and value for money. We will absolutely be returning and have also brought the takeaway menu home. Would definitely recommend.
jhon, saltney




i was recomended by a member of staff (abz), so i came to see for myself and realy enjoyed the atmosphere, the food is brilliant and the service was fab, hope to come back another time !!
Kristi, Chester





Another gorgeous meal at the Indian Brasserie this evening! First time we'd taken my dad with us and he was also very impressed. Cannot fault the service and food quality!
Sue, Upton





We have eaten here many times. The food is really excellent and the staff friendly and attentive. Would definitely recommend.
Kristi, Chester




Visited the Indian Brasserie on Friday evening with my partner and our son whilst trying to avoid the races crowds. Friendly staff, very accommodating with requests, food fantastic and good price with the Onionring voucher offer. Will definately be returning especially if my 7 year old son has anything to do with it!
Neil, Christleton





Called in 27/3/11 on the off chance because we were on our way to another local food place, and i`m glad we did because the service and the food were excellent and would recommend to all,staff couldn't of been more helpful.... 10/10
kay dodleston





excellent meal service very good. recommend it would go again.
Darren in East Yorkshire





Found this place on the web when staying Chester this weekend with my girlfriend. This place is excellent. Food, staff were great. Happy to recommend
dave upton chester
We attended a few weeks ago ,food quality was excellent,very friendly staff,would certainly return

BRENDA SOUTHWARD UPTON





The food was gorgeous and the staff were very attentive. I can recommend the apple fritters in coconut and toffee with icecream totally orgasmic. Will certainly be going again. Only complaint the chairs were a little uncomfortable.
Steve, Upton





Our local Indian restaurant but the best one by far and I have yet to find a better one anywhere (outside of India that is). Ali and the guys are excellent, the menu really varied and the sauces fantastic. Must have been 25 times or more by now!
Mell Glasgow




Hi I have been into Indian Brasserie 3 times since I have heard about it from my daughter, because her friend is a colleague there. I must say I was well impressed with the atmosphere, deco and presentation. The waiters were fab their service was top class, especialy my daughter's friend he always had a smile and looked very mannered, anyway I'm hoping to have my birthday party there so see you soon. Mell xx
owen, vicars cross, chester





Great service and food! Well worth a visit. These boys are top of their game. I hear they have an equally impressive takeaway in Hoole. I'll be there! Fantastic job, lads.
Buckley





My wife and I went to Indian Brasserie after seeing it on Onion Ring. We have been back now numerous time as all I can say is the food is great and the service attentive and not pushy. If you like Curry and trying something new - this is well worth a visit.
Rob Chester





We like this place so much, we've eaten here about 10 times. Every time the food has been excellent and the service attentive and friendly. Our favourite Indian restaurant.
L.Barratt Great Sutton





First time visit after many friends good comments.
I Have been eating Indian food for 24 years with my husband locally, this is the best I have had - it was beautifully presented, the right portion size, and tasted great. The ambience was just right, staff friendly and attentive will definitely visit again.
john , sheffield





Celebrated my 55th birthday here last Friday during a short break in Chester. The food was excellent and presented in a superb fashion. The staff were attentive and friendly and we all thoroughly enjoyed it.Just a short drive out of Chester but well worth it.
Michelle, Chester





I am lucky enough to live 2 minutes walk from this fantastic Indian restaurant and am a regular visitor on Friday nights, often with a large group of girls ! The staff are so friendly and welcoming and they add to the great vibe - the restaurant always has a great atmosphere. High quality food, great wine list, reasonable prices too. All in all a wonderful addition to the local area and I wouldn't go anywhere else for a curry.
Andrea from Liverpool





We visited this restaurant for my mum's 50th Birthday in December and had a fantastic experience. The food was beautiful, the decor was relaxing and clean, the staff were very polite and helpful and special mention has to go to Ali who even took the time to buy balloons and banners to decorate our table with. Can't wait to visit Chester again so I can come back to the best Indian Restaurant there! Thank you for helping make my mum's birthday memorable :-)
Debbie





This is a great Indian restaurant with really friendly staff who have got a great sense of humour!! Chicken balti is gorgeous !
Debbi Lindsay
Best Indian restaurant in Chester by far, the vast selection of meals is second to none , all the staff are friendly and extremely knowledgeable and helpful about any of the dishes, atmosphere is great. We went as a group of eight, and everyone thoroughly enjoyed themselves. Thanks for a great evening .
Chester
Fab food and the choice is immense lovely restaurant and very friendly staff. I would strongly recommend as just a perfect place to eat
Bob Muir, Chester





Always a good welcome and good food at a reasonable price. We now go back regularly.
kate, hoole





Best Indian by far in Chester! After our first time havn't been anywhere else; friendly staff! Great food!I highly recommend the ocean biriyani!! thanx guys
andrew near chester





This is definitely our new favourite Indian, great flavours and lovely staff, also good value cocktails and modern surroundings. Haven't been anywhere else since we discovered it.
chester





one of thee best indian restaurants in Chester! Great atmosphere and great staff! well organised and great food. definitely recommend to people to go. thanx for the great service x
Andy noons





excellent!!
great food, nice atmosphere, good service, reasonable prices, all in all it makes for great memorable dining out experience for an Indian restaurant to tick all boxes these days to me is is a sign of quality. thanks for a tasty evening, Andy & family
Lynne, Chester




Very good food, good service and great local location.
Updates
Is this information about correct?
Please tell us about any omissions or mistakes on this page...
click here to submit an update.
If you own or run this venue and would like to get more customers from onionring...
click here