| | | |
| --- | --- | --- |
| | | |
Home > Restaurants > Lancashire > Wigan Restaurants > Stables Brasserie
Stables Brasserie
Modern European, International
[show 12 more photos]
We are located at the heart of Wigan, situated in a beautiful and historic 18th Century stable building on Millgate, just yards from the busy centre of the town and the new Grand Arcade Shopping Centre.
The Stables retains many original features but has recently been tastefully refurbished with a clean and contemporary feel that doesn't detract from the history of the building.
We have created a menu that is rustic, tasty and in keeping with the peasant roots and atmosphere of our restaurant and with good, honest cooking at its very best.
Our menu is based around traditional European dishes using ingredients, where possible, which are locally sourced from independent producers and suppliers.
Our Brasserie extends over two floors and on the first floor we have a fantastic private dining room which can be used for formal dinners as well as weddings, Christenings and business meetings.
You can expect a friendly and relaxed welcome when you visit The Stables. Whether you are just popping in for a cup of coffee to have a break from a busy day or enjoying our extensive A'la Carte menu with friends or family you can be assured of a warm welcome.
*2010 - WINNER of start up business of the year for the Wigan business awards*



We are No.1 on Trip Advisor for Wigan restaurants!
Click here to read our reviews.
---

This venue can cater for functions and events...find out more

Find the best deals for Hotels in Wigan...click here
Pat and Lawrence Bennett
...My husband and i had a meal here last night, it was the first time we had been and we were amazed at the whole thing. We were welcomed warmly by Jeanne the owner,our table n the surroundings had a lovely ambience,the service from Jeannes staff was impecable and the food n wine was top. We will......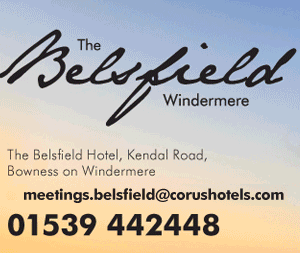 Contact Details
15 Millgate
Wigan, Lancashire. WN1 1YB

0871 977 4314
Say "Mel from Onionring sent me"
Don't like 0871?
Opening Hours
| | |
| --- | --- |
| Monday | 11.30am - 2.30pm |
| Tuesday | 11:30am - 9pm* Last orders |
| Wednesday | 11:30am - 9pm* |
| Thursday | 11:30am - 9pm* |
| Friday | 11:30am - 9pm* |
| Saturday | 10am - 9pm* |
| Sunday | closed |
Facilities



Offers
Recommendations
Pat and Lawrence Bennett





My husband and i had a meal here last night, it was the first time we had been and we were amazed at the whole thing. We were welcomed warmly by Jeanne the owner,our table n the surroundings had a lovely ambience,the service from Jeannes staff was impecable and the food n wine was top. We will deffo be back and recommend The Stables to all.
eannette and the hospice volunteers





Thank you so much for the wonderful service we received last night. the food was great and we had a perfect evening
Workforce resourcing





Just wanted to extend our thanks to you for the fabulous time we had on Friday for our christmas party. A good time was had by all and thank you so much for your generous hospitality and attentiveness to us. we'll be back next year !
sheryl, Jonathan, Oliver and Elliot





Thank you so much for being wonderful hosts & providing fabulous food for Elliots christening, we all had a wonderful day.
John & Sheila





Thank you so much for making our evening so special.
tim & joan





Congratulations to the best new business in Wigan, you worked hard, pulled together in difficult times well done


Pat Moore





Many thanks for helping to make my birthday special, great venue, great food, great service. Best wishes for the future.
Georgie, Standish





Absolutely amazing, read a review in the MEN about this restaurant so thought we'd give it a go. All I can say is wow, lovely ambience, you'd never think you were in Wigan. The food was very well presented and the taste matched. The service was second to none. personal but not intrusive.
Why visit the big chains when you have absolute gems like this on your backdoor.
If only every restaurant put the effort and passion in to what the do as much as this place does. Highly recommended
Elaine from Wigan





16 of us went here last Thursday for my birthday celebration, we had an excellent evening. Fantastic food and service, nothing was too much trouble, we all had a free glass of wine and a complimentary drink at the end of the evening, will definitely go back.
Gary, Wigan





Always excellent food, wonderful ambience and the staff always excel. Friendly owners who are always on hand with helpful advice and who have a real passion to ensure everyone has a fantastic evening. They have more than raised the bar in terms of fine dining in central Wigan.
Gemma Bradley





Myself and 2 friends came last night, for one of our birthdays. I had never heard of the Stables Brasserie prior to coming. I was absolutely amazed by the food quality, presentation, and how hot food was on arrival. I have to say this is by far the best food i have tasted in a very very long time. There as so few restaraunts now, which actually care about food presentation and quality, and i want to sincereley thankyou, for not being one of those restaraunts. I will definately be recommending you to all friends and family, and will be returning regularly with my husband. Absolutely fantastic. Like i said i give 10/10 for food, quality, presentation and service! Well Done!!!! xxxxx

Gary Blackledge





The Stables is without doubt the best restaraunt in Wigan !! David and Jeanne are excellent hosts who add the final touch to a great evening. The food is always of a very high standard and the atmosphere is always welcoming as well as relaxing. We would recommend The Stables to anyone !!! Exactly what Wigan needs !!!!

Mike, Wigan





We've taken friends several times and always received a warm welcome and good service. The food is always excellent and we always have a great night out.
Gallagher





Excellent meal as always!!!!!!!!!!! we will be back !!!!!!!!!!!
Gallagher & joanne preston





Thanks for a really great night on new years eve hope you do it again in 2011, our heads !!!!!!!
Kath, Wigan





We have visited a couple of times & WILL be going back regularly. Food is excellent the service you receive from the owners or staff is like no where else a very relaxing place to be with friends of family.
Janice Wigan





A lovely little restaurant in Wigan with excellent food and service.The Tuesday night offer is great value but I would would gladly pay full price for such quality.
Gallagher of wigan





excellent food lovely place well looked after by the owners
Updates
Is this information about correct?
Please tell us about any omissions or mistakes on this page...
click here to submit an update.
If you own or run this venue and would like to get more customers from onionring...
click here