Home > Restaurants > Cheshire > Disley Restaurants > Lorena's

10% OFF
Lorena's
Mediterranean, Spanish
The fantastic service, background music and lively ambience all make dining at Lorena's an unforgettable experience.
Large selection of vegetarian dishes and gluten free menu available upon request.
Visit our website
for full details and to see customer reviews.
---

Find the best deals for Hotels in Disley...click here
Contact Details
50-54 Market Street, Disley, Nr Stockport, Cheshire. SK12 2DT


01663 308 077
Say "Mel from Onionring sent me"
Sun-Thurs
10% discount off your final bill
Sunday – Thursday when you pre-book a table at the restaurant. Please mention Onionring offer when booking.
...CLICK HERE FOR PRINTABLE VOUCHER
Opening Hours
| | |
| --- | --- |
| Monday | closed |
| Tuesday | 1800 - 2300 |
| Wednesday | 1800 - 2300 |
| Thursday | 1800 - 2300 |
| Friday | 1800 - 2300 |
| Saturday | 1800 - 2300 |
| Sunday | 1800 - 2200 |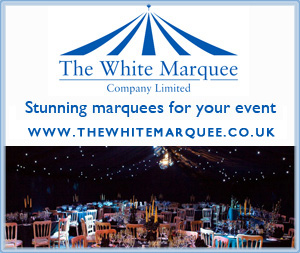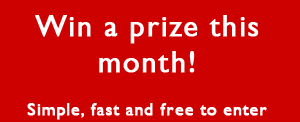 Offers
Recommendations
lee Disley





Quality! Great food, Great atmosphere,Great service. Best food in Disley bar none!
lorraine high lane





a group of 9 of us went to this restaurant and it was fantastic, staff fabulous, food delicious and price really good value. This restaurant has changed hands previously it was good, now it is excellent. Highly recommended.
Raz- Stockport





Absolutely brilliant food. Not many places bring food out that looks like the pictures on the website. Awesome food, service and price.
New management very welcoming and hospitable.
alistair&Jo bredbury





Nice tapas restaurant. Very welcoming, friendly and great service. The best ribs I've ever had! Highly recommend it...
DisleyShirley
A big thank you to Stuart & Lorraine, what a wonderful restaurant you have created. unbelievably excellent service, atmosphere and food. You couldn't ask for more. Hope the great standards are kept by the new owners. good luck. Shirley x
york





what a really super place to eat, we booked a table 5 bubbly girls and could not fault the service and food all to the high standard , made to feel welcome and would recommend this restaurant 10/10
Jean & Chris Disley





Our first experience of Tapas and we thoroughly enjoyed it. Nice hosts, good service, excellent food ---- we'll go again.
Bernie Disley





Ever since Lorenas opened we have never had poor food or poor service. The owners are more than accommodating and so friendly. We would recommend anybody to go visit here..no matter how young or older you are!!
Dave Williamson
Hi, I just had to contact you regarding our first visit to your restaurant last week. The surroundings and atmosphere were relaxing, whilst the service we received was courteous and helpful, the food being fresh and delicious.
We are looking forward to our next visit. This is what great looks like!
Judy and John
Really nice selection of small dishes. Welcoming atmosphere and excellent service. Dessert disappointing compared to the standard of everything else. Coffee wonderful.
Natalie & Phil, New Mills





We went to Lorena's on 18th February 2011 for out 10 year anniversary, and must say that the whole experience at Lorena's was excellent, fantastic food, great atmostphere, very friendly staff, definitely the best restaurant in the area, we will definitely be going back and would recommend to all!
RICHARD AINSWORTH





Two friends and I visited Lorenas on Saturday 18th.December,our reservation was for 6pm. Due to unforeseen circumstances,(someone thought it was booked for 6-30pm)we didn`t arrive until 6-45pm. But the staff were very forgiving and we got a table. The food was truly wonderful, the two bottles of red wine very welcome, and as far as a dessert is concerned I recommend the Baklava.
disley




I am a eater and caterer I think nice little tapas food is very good specily profirolls they were fantastic.
katie




Went to Lorenas last night(Wednesday) and had a wonderful time. The food and service was excellent and really busy. The place is getting such a good reputation that I had Manchester Utd players sat near me! Nice even though I'm a blue!...
Rach Stockport





Visited Lorena's tonight, a really warm and friendly welcome. Fantastic atmosphere, very busy for a Tuesday night. Great decor, very authentic. The food was amazing, really good quality ingredients. Plenty of different flavours to suit most tastes. Really reasonable prices, £40 for two with wine. Portions were good and plenty of variety. Will definately visit again when I'm in that area. Hope they do well, they deserve it! Better than some of the Spanish restaurants I went to when I lived in Spain!
chapel en le frith
Wow couldn't believe how busy it was this Tuesday night! But not surprised after great food and drink at extremely reasonably prices. The menu was quite extensive now they have changed it from opening apparently. The tables are very big compared with many other tapas restaurants we have eaten which is good because of all the gorgeous food you will order. Ten out of ten, what a refreshing change of restaurants for the surrounding area.

disleyite
Wonderful venue,wonderful evening. food excellent, staff warm friendly and attentive. Cosy Mediterranean restaurant, as previous comments was a little warm but it was 20 c outside and humid. But apart from that, highly recommended in all areas.
Amy-Disley




Had a nice meal but it is very restricted in there. Think they need less tables rather than squeezing in as many as possible. It is also very very hot in there. Must say though the food was very good
jamforbrains




Nice little tapas place. Quite a restricted menu but all the expected tapas dishes are on there. The place always has a good buzz. Staff are attentive and friendly. House wine is good and reasonably well priced.
Updates
Is this information about correct?
Please tell us about any omissions or mistakes on this page...
click here to submit an update.
If you own or run this venue and would like to get more customers from onionring...
click here