| | | |
| --- | --- | --- |
| | | |
Home > Restaurants > Cheshire > Warrington Restaurants > Cotton Mill
Cotton Mill
Modern, British
[show 21 more photos]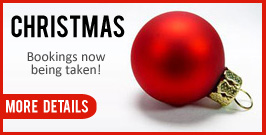 Located on Barbauld street in the heart of Warrington, this gastro lounge is a hidden addition to the towns Cultural Quarter. The Cotton Mill serves exceptional quality food, using the finest ingredients. The broad menu offers an eclectic selection guaranteeing that there is something for every taste, from premium quality Steaks to our trademark burgers – many say they are the finest they have ever tasted.
Offering an informal and stylish environment, The Cotton Mill is the perfect venue to relax and enjoy some of the finest food, coffee or cocktails by day or night.
The venue is spread over two floors with the main bar and restaurant downstairs including the popular booth seating. Upstairs is a separate function room, ideal for private hire. The Cotton Mill is quirky and sophisticated at the same time, a quality dining venue and definitely a favourite with discerning party-goers.
Sign up for Cotton Mill Offers and News -
---

This venue can cater for functions and events...find out more

Find the best deals for Hotels in Warrington...click here
Sheila_P, Warrington
...We called into the Cotton Mill tonight, to have a drink and to see if we were tempted by the menu. I found it hard to order because I have special dietary needs but I chose from the 'Earlybird' menu. When the Maitre D (ess?) realised that I had been struggling, she spoke to the chef, who offered......
Contact Details
Barbauld Street
Warrington, Cheshire. WA1 2QZ

01925 444410
Say "Mel from Onionring sent me"
Opening Hours
| | |
| --- | --- |
| Monday | 12noon - 1am |
| Tuesday | 12noon - 1am |
| Wednesday | 12noon - 1am |
| Thursday | 12noon - 1am |
| Friday | 12noon - 2.30am |
| Saturday | 12noon - 2.30am |
| Sunday | 12noon - 1am |
Facilities





Offers
Events
REGULAR

EVENT
Tuesday is jam night! Friday we have James Glover on the decks. Saturday is live acoustic and then disco. Sunday we have regular band Kojo.
<
CLICK HERE FOR MORE INFORMATION AND TO BOOK
>
November
15
Friday 15 November 2013 to Thursday 02 January 2014
Come join our friendly team at The Cotton Mill's this Christmas and make the festive season extra special. With a wide selection of mouth watering dishes you won't be disappointed! We are also open Christmas Day!
<
CLICK HERE FOR MORE INFORMATION AND TO BOOK
>
Recommendations
Sheila_P, Warrington
We called into the Cotton Mill tonight, to have a drink and to see if we were tempted by the menu.
I found it hard to order because I have special dietary needs but I chose from the 'Earlybird' menu.
When the Maitre D (ess?) realised that I had been struggling, she spoke to the chef, who offered to cook a meal which suited me perfectly.
Not only did they take away my anxiety but they produced an absolutely beautiful dish for me to eat.
It was special!
So & Jen Aimee & Chloe
Read the good reviews on here so tried it out tonight 11/08/12 staff were very pleasant and helpful food was outstanding quality try the prawn cocktail amazing and the 10oz steak amazing taste and flavours top quality food all ingredients are fresh produce love these sort of places tucked away in town centre side road reall little gem for warrington
Tracey - Warrington
I have eaten here quite a few times now and have never had a bad meal, food is excellent and the staff are attentive. Looking forward to my next visit.
Lynda Henshaw





Had a lovely Sunday lunch with a friend, the food was excellent and the service was very good, would recommend you give it a try.
Mrs Dodd Warrington





My husband and I popped in on Friday for lunch and could not have had a better experience if we planned it ourselves. The waiting staff were an absolute delight, they were smart funny and attentive. The food itself was amazing, obviously cooked from fresh to an incredible standard. 4 courses and 6 drinks came to £40 absolute bargin for the two of us! Will so be going again.
Marie, Warrington




Called in for a late lunch; food was great, good price, nice atmosphere but the one thing that shone was the excellent customer service and friendly staff. Wont be long before I go back!
Pam, Warrington





Been to this restaurant twice now for a girly night out and got to say it gets better each time! The food is excellent and decently priced and the staff are so helpful and friendly - nothing is too much trouble. Will definately be going there again and again!
David Richards, Warrington





Sat. 25th June, We visited for the first time with family over from the Netherlands and had a great evening. We were a bit wary at first the Cotton Mill is in a back street but the food was excellent, we all had 3 courses and every dish was delicious, the staff were all very well trained and attentive. The atmosphere was relaxed and fun, the music just at the right level so that you could still have a conversation without shouting. We are really looking forward to going back.
warrington





Went in tonight, excellent food, pleasant and helpful staff, they go the extra mile and so does Edward the Manager. Will ceratainly mention to others and will certainly make it a regular eating place.
Tracey - Warrington





I have been here twice now for food and can't fault it, the food is excellent and the venue is great to relax in with friends, looking forward to my next visit
Sean Warrington





Nipped in here after getting a flyer from Mojo's for 50% off the meal the food was really nice, service was great would have been happy to pay full price for the meal will definitely be going back. Menu was very well done some nice meals can't wait to see what the new al a carte menu holds to hopefully make this place stand out from the other places in town...Really enjoyed my meal though
johnathan rigby





the cotton mill is amazing, a little slice of paradise in warrington!!! food was great, service was fast and friendly, what a treat, what a night!!!
charles + maria
We recently went to warrington museum and were recommended to go to the cotton mill, on arrival the staff were more then helpful and friendly without being too push (which is a plus!)
the food was delicious, still cant believe there is such a high class restaurant in warrington (FINALLY!!)
COMPLIMENTS TO ALL THE STAFF, MANAGEMENT AND OWNERS who have created a warm welcoming eatery in warrington, well done guys!
Dave & Karen





This is a quirky little place hidden away from the main town centre with good food and good service. Highly recommended.
anthony
About time Warrington had a classy restaurant, excellent, hot food, outstanding service and reasonably priced drinks......10/10!!!!!
paul





Visited the Cotton Mill tonight and really enjoyed the relaxed atmosphere, friendly staff and most importantly, the outstanding food. Good to see a class A venue in Warrington at last!!!!!
Jacques, Edinburgh





Called in a for a drink and really liked the place. Moving back to Warrington early Summer and hope to be a regular. Bit more upmarket than some of the other town establishments!
Jacinta, Chester





Tried this place for lunch as seen it on the website and thought it looked great; we were not disappointed. Excellent food and great service.
Mr N, Warrington





The Cotton Mill is just what this town needs. I enjoyed my lunch there and hope to visit again this weekend.
Gemma, Warrington





Thoroughly enjoyed my experience at the Cotton Mill. The food was fantastic, fast service with helpful staff. The venue is stylish with a cosy welcoming atmosphere. I'd definitely recommend to give the Cotton Mill a visit!

Nick, Altrincham
The venue looks great! Popped in for lunch while out shopping. Sandwich was spot on, good service too.
Updates
Is this information about correct?
Please tell us about any omissions or mistakes on this page...
click here to submit an update.
If you own or run this venue and would like to get more customers from onionring...
click here