| | | |
| --- | --- | --- |
| | | |
Home > Restaurants > Manchester > Hyde Restaurants > Verve Grill
Verve Grill
Modern
[show 1 more photos]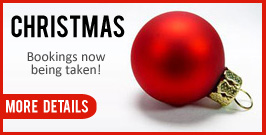 Whatever you need to make your stay, we have it here at Hyde. Super-comfy beds, spacious guest rooms, Starbucks Coffee Shop, state-of-the-art gym facilities, a huge heated pool, our Healthworks Spa, and modern meeting and events spaces.
Our Verve Grill serves the biggest, tastiest steaks around and Victory Pub & Kitchen is THE local destination for live football, pub grub, mega quizzes, big brands and cracking drinks offers.
With a friendly team committed to providing outstanding service, you might never want to leave.
---

This venue has accommodation for overnight stays...find out more
Contact Details
Captain Clarke Road
Hyde, Cheshire. SK14 4QG

0844 980 8034
Say "Mel from Onionring sent me"
Opening Hours
| | |
| --- | --- |
| Monday | 1800-2200 |
| Tuesday | 1800-2200 |
| Wednesday | 1800-2200 |
| Thursday | 1800-2200 |
| Friday | 1800-2200 |
| Saturday | 1800-2200 |
| Sunday | 1300/1500/1700 sittings |
Facilities




Offers
Events
December
1
Sunday 01 December 2013 to Tuesday 31 December 2013
At Village Urban Resorts we're known for the best Party Night in town. Join us for great food, local ales, dance floors and discos. You'll find a glittering party atmosphere, tribute acts that rival the real thing, star-like pampering in the spa and leisure club and a comfy room to retire to. For festive breaks, parties and dining, look no further than Village Urban Resorts – we're v. famous for Christmas.
<
CLICK HERE FOR MORE INFORMATION AND TO BOOK
>
Recommendations
Joyce Flanagan. Denton Manchester
Really enjoyable meal with lovely staff!
Onionring Team





My partner and I visited the Verve Grill at the Village for the 1st time on a Wednesday. Not having been there before I wasn't sure what to expect of the restaurant. I half expected it to be buried inside the hotel complex and have to fight our way past keep fitters and chambermaids. Not so, the restaurant is in fact at the front of the hotel, almost in an extension of its own. It is very modern and spacious, with local pictures on the walls.
Upon arrival we were warmly greeted by Daniel and offered menus and drinks, including a good choice of wines and beers. The menu offers some pre-starters such as flatbreads and olives , which we reluctantly declined (with 3 courses to come common sense prevailed). It also offers an early diner menu with a wide choice of dishes at what seems to be very reasonable prices up to 7pm. Alas it was now 8pm. ( Prices are shown in a quirky way in fractions i.e 8 ½ for £8.50.)
For starters I had the Beetroot and Creamed goats cheese which was excellent and beautifully presented and my partner had a more than ample plate of Smoked Salmon served with finely chopped egg, capers, shallots and brown bread.
There were plenty of tempting main dishes on the menu and I toyed with having the 350 gram Rib Steak but opted for the Blue Fin Tuna with Aubergine Puree, Tomato with Olive Dressing which was a lovely combination perfectly cooked whilst my partner had Bacon Chop with finely cut cabbage and smoked bacon and shallot jus. The chop was a good size, thick and slightly salty, just to her taste. We also opted for some crushed potatoes with garlic (very tasty!) and Grilled Parmesan Courgettes (if you're not keen on courgettes give this a go – we're definitely going to try this at home).
Dessert menus are always tempting and this was no exception. However after having more than adequate portions so far we opted just to share a Creme Brulee which proved to be delicious.
The wine list offers a wide choice. My choice of the house red (Spanish) was pleasing and my partner enjoyed the South African Chenin/Colombard.
It was a most enjoyable meal at a very reasonable price. The area is not exactly overburdened with fine restaurants but this is one I would recommend. The service was excellent , the waiter and waitress who served us informative and friendly, and the food of a high standard. Compliments to the Chef.
I did have my doubts about eating in a large hotel but the experience was just that of a well run modern spacious restaurant with exceptional food and good service. No lycra to be seen!
Updates
Is this information about correct?
Please tell us about any omissions or mistakes on this page...
click here to submit an update.
If you own or run this venue and would like to get more customers from onionring...
click here