Home > Restaurants > Cheshire > Alderley Edge Restaurants > The Wizard
The Wizard
British
The Wizard sits comfortably on National Trust land in leafy Nether Alderley, just minutes from the centre of bustling Alderley Edge.
A blend of contemporary and traditional in both food style and decor The Wizard has, over the past 12 years, built itself an enviable reputation for quality food and service in an informal and relaxed setting. Stone floors, scrubbed wood tables and beamed ceilings are what we're all about here.
f this is your business and would like to update the details drop us an email by clicking
here
!
---

Find the best deals for Hotels in Alderley Edge...click here
Share this:
Contact Details
Macclesfield Road, Nether Alderley, Alderley Edge, Cheshire. SK10 4UB


01625 584 000
Say "Mel from Onionring sent me"
Jeremy Palmer, Bramhall
...Loved everything about The Wizard - great food, great atmosphere and really friendly guys there. Love it!!!...
Opening Hours
| | |
| --- | --- |
| Monday | 12pm-3pm and 6.30pm-11pm |
| Tuesday | 12pm-3pm and 6.30pm-11pm |
| Wednesday | 12pm-3pm and 6.30pm-11pm |
| Thursday | 12pm-3pm and 6.30pm-11pm |
| Friday | 12pm-3pm and 6.30pm-11pm |
| Saturday | 12pm-11pm |
| Sunday | 12pm-10pm |
Facilities
Parking is in a car park. Outside Seating. Disabled Toilets. Licensed.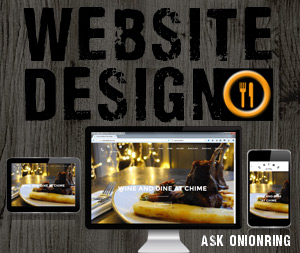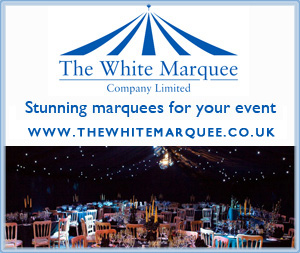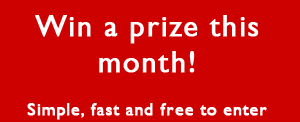 Recommendations
Jeremy Palmer, Bramhall




Loved everything about The Wizard - great food, great atmosphere and really friendly guys there.
Love it!!!
Mr Gilbert Jenkyns





What a wonderful way to spend an evening in this remote winter wonderland! Enjoyed festive treats of Chicken liver and wild mushroom parfait and a red onion, pear and stilton tart followed by an enormous deep filled homemade pie served with the best beef dripping chips I have EVER tasted! My wife enjoyed a fresh whitby scampi, which is a must on every good pub menu!
Dominic and Adam have really made this eaterie into something special - the delicious aroma of mulled wine and roaring fire hit you as you walk in from the cold.
I would recommend the Wizard to anyone looking for a festive, relaxing break from the hustle and bustle!
Thank you for a lovely evening!
Paul





Arrived on a horrible day to be greeted by a real fire and friendly staff who quickly made us feel at home. The food was fantastic and the place I thought was far more real and less showy than other boutique style pubs that are in surrounding mobberley etc. A great dining experience and wonderful food, I had the squid and my friend had the lamb pie with suet crust. I advise anyone who has not been or perhaps not been in a while to give The Wizard a try. You wont be dissapointed.
Jo-Anne Tranter - Alderley Edge





My boyfriend and I, sometimes me on my own or sometimes with friends have been to the Wizard on many occasions over the last year or so. Sometimes in the week, sometimes on a Sunday (the Roast dinners are lushous!!) Speaking for myself I would rather drive the short distance to get up there than trawl the restaurants in Alderley. Adam and Dom and their team are always chatty and friendly but very professional. Its lovely in summer because you can stroll around 'The Edge', Winter evenings sat by the fire with a nice glass of wine and beautifully presented tasty food at reasonable prices get my vote!! That seat by the fire has my name on it later today. Keep up the good work lads and lasses!!
Joan Etches





Did not know what to expect after booking the wizard for a meal with friends after reading recommendations on here. Arrived on a wet and windy eve from outside looked shabby chic. Inside more cosy shabby chic. Lovely atmosphere good service and impressed with the food. Will go again.
mrs whitaker eccles





it was a beautiful warm Sunday so went for a drive with my family. Parked the car near a beautiful field/park and come across the wizard pub. Wow sat in the garden with my husband enjoying a glass of wine while my kids thoroughly enjoyed the little grass bank. We ordered some food and wow we were impressed, especially the big fat door wedges as chips. Thank you for an enjoyable Sunday of rest!
Joanne Jones





We have eaten at The Wizerd many times over the past few months. The food and service are excellent and the staff are very friendly and welcoming
Alan Vickers Stockport





We dined here with a couple of friends and had an extremely good meal.
All 3 courses were exceptional with good sized portions, cooked perfectly.
The steaks were cooked exactly right and tasted superb.
I would thoroughly recommend this place even if you just fancy a light bite.
They have an offer on of 2 courses for £10.00
which is amazing considering the quality of food.

Wilmslow
Following Anne's dreadful experience I decided to put on my best walking boots and stroll to this fine establishment. Upon arrival I quenched my thirst with a pint of local 'Ale Force' from 'Storm Brewery' I was reliably informed by the knowledgeable team. My companion was peckish and what initially started as a light-bite ended up being a full three course meal. To start we shared local asparagus with homemade Hollandaise and coupled it with a smooth Chicken Liver Parfait that was similar to an edible velvet quilt- decadent and moreish with crusty chunks of griddled granary, who could want for more? Following this I spied the 'infamous' 'Coq au Vin' which I hasten to add is traditionally only made with thigh and leg meat as originally it was merely a regional french peasant dish- sorry Anne! The meat fell off the bone and was coated in a sauce with great depth and thought- the Chef had obviously spent a great deal of time on this and it made the dish. Nuggets of bacon jostled merrily with the sweet onions and all this sat on a creamy pillow of mashed potato. Now entering a stage of sublime fullness we finished with a sticky toffee pudding that was streets ahead of the usual cotton wool attempts that are scattered throughout Cheshire. Well Done Wizard, your service and food are excellent to say the least and now that you are a PUB too you will be seeing a lot more of me!! 8/10 so that I can score you higher next time.
Anne, Macclesfield


On Friday 5th June, we visited the wizard, for my mums birthday meal, after reading all the positive recommendations I decided to book. I had the sea bass which was lovely. My mum had the coq au vin and the chicken was red in the middle when asking if this was appropriately cooked the waitress said 'thats how its supposed to be'. I was very disappointed with the standard of coq au vin as it was not breast meat and pink, as a result my mum did not eat her meal. This maybe a one off but chicken under cooked is not worth risking, therefore i would not recommend this pub.
Chelford




We went for lunch a while ago, me, partner, daughter (10 mths) and in-laws. 3 of us had the soup and sandwich option and my partner had the 2 courses which I think was £10. I couldn't even finish my sandwich there was that much food - it was amazing value for money!!!
They also had a high-chair for our daughter and didn't have any issues with disposing of her debris, although there were no changing facilities for babies - there was ample room on the ladies loo floor but the stairs are quite steep, no a plus or a minus just a comment.
We will be venturing back soon for dinner!
Rachel, Cheadle Hulme





Wonderful dining experience. Perfectly cooked food, great variety of choice, excellent service and relaxed environment. All in all I would highly recommend the Wizard and feel it is one of the best restaurants I have visited in a long while. P.S. Note to Ronnie Bishop - my partner had the £27.95 fillet steak and apparently it was spectacular.

i frain





my visit to the Wizard was a delight,great food at reasonable prices,plus great service.You couldn't ask for more.I would recommend this restaurant.
Seb Didsbury
I visited The Wizard in December on the recommendation of friends, so I knew it was going to be good but I was somewhat surprised at just how good it was. I don't tend to write recommendations but my 2nd visit on Sunday 11th of January for lunch just confirmed what a truly superb place this is. The location is perfect, surrounded by farmland and forest but just 5 minutes from the centre of Alderley. The period property with it's low ceilings, beams, flagstone flooring and eclectic furniture sets the scene for a very comfortable couple of hrs dinning and the kitchen staff certainly deliver on the all important food front. Menus ticked all the boxes for my party and the food was just wonderful on both occasions - perfectly cooked and presented. The staff really add their bit to the mix with very attentive but discreet service, which is just how I like it. Special mention must go to the manager, who couldn't do enough for us and delivered our meal with polish and zeal - he would be a credit to any of London's top restaurants. The only downside we could think of relates to certain aspects of the interior, such as a ceiling stained from a water leak, missing plaster work from the ceiling and other areas that looked like the might fall down on our heads plus lights that I can only assume are defective due to missing bulbs. Friends tell me it's been like this for a couple years, which is a shame as The Wizard seriously needs a bit of TLC and I'm surprised the owners haven't made this happen with so much competition in the area - it will be close to perfection if it ever happens! Recommended!!

Ronnie Bishop





When a "two-bit" advertorial magazine dropped through my letterbox the other week I was excited to read on the front cover of a "review" of the splendid "Wizard" inside. The review was shocking and I dont just mean the contents. Completeley full of ficticious nonsense and on the verge of being defamatory. I have dined at The Wizard many many times and they have never had a rump steak on the menu at £27.95! The food is fresh and delicious and a welcomed change from "same menu, different location" theme that has been littered throughout Alderley Edge and the U.K. In my opinion, their menu offers much needed variety- it is not an attempt to cover all bases. The team at The Wizard is long standing and this is apparent in their continual professionalism and warm service. Go and see for yourselves as I feel that those who know The Wizard and have read the review will indeed be in agreement with me- it is an established and refreshing change that always hits the mark, and if in the very unlikely event youre unhappy they will endevour to rectify it. Enjoy the uncluttered class of this original Cheshire gem.
Maher Al-Ausi, Alderley Edge




We were warmly welcomed on our second visit to The Wizard and we enjoyed our meal very much. The food was excellent and the staff were very polite. Just a shame that the steak seemed overpriced. Will come back again.
Baxter, Manchester





A cosy restaurant with quality dining.
Mr P. E. Ennis





Away from the chi-chi bars and overly inflated egos of Alderley Edge lies the The Wizard Restaurant. This place never fails to amaze, it offers a lot more than good quality fresh food and excellent service. The menu is seasonal and innovative and steers away from the overdone "Italianesque" eateries found on the London Road strip. The team have been in situ for over a decade and they clearly know what they're on about! Attentive yet informal service is offered- gone are the silly twiddles and over pouring of wine, here your needs will be met with the upmost professionalism without the pretense. Clean, fresh flavours with good quality ingredients are in tow throughout the menu. As a starter try the pan fried scallops with rocket pesto and fresh salsa. The rack of lamb sat on bubble and squeak allowed me to remember the comfort food of days gone by- cooked to perfection with an excellent rosemary jus. After this we shared a simple yet well executed early summer strawberry and chewy meringue stack which capture the essence of summer to come. We will be back Wizards, thank you so so much for your amazing efforts.
Peter Ennis
Paul Whitehouse





A very enjoyable visit, with great service. I enjoyed the Poussin I ordered very much and the atmosphere was first rate.
Carol Hunt, Wilmslow





In one word, "fantastic"! I have now dined at the Wizard twice. Each time it gets better and better! The menu changes regularly and the food really is traditional fayre with flare! I really enjoyed my first experience of chicken livers in maderia cream at the Wizard followed by a lovely homemade Cottage Pie! I love the way that veg is served here, just crunchy! My second visit I ate the goats cheese pate with red onion marmalade which was superb followed by sweet chilli chicken which was just so divine! I have never had a problem with service at the wizard and have always been impressed by the relaxed but attentive service style! I will return over and over and everyone I take to the Wizard really enjoys there evening!
Sunny, Knutsford
The food was first-rate, but i regret to say I found one staff member patronising. Otherwise, I enjoyed the evening and would return to the Wizard of Edge.
Anon





The Wizard is a lovely restaurant with absolutely delicious food and friendly staff. Would return again and again.
Now I don`t want to sound like Michael Winner but I have to say that the service and food at The Wizard was outstanding. I had skewered prawns to start with served on a small mound of potatoes with the most gorgeous glaze and then lamb, cooked to perfection. Hubby and friends had thai chicken curry served with a large folded pappadum and accompanyments which hubby said was the best he`s ever had. Good bottle of wine and a good time was had by all. We also visit Mr Winners infamous Sandy Lane Hotel every year so we know good food when we see and taste it. Strongly recommend a visit.
John Wilkin, Over Alderley
We're practically next door neighbours to The Wizard. The place never fails to delight. Imaginative food, good service and delightful atmosphere; we're very lucky that it is so close to where we live!
Updates
Is this information about correct?
Please tell us about any omissions or mistakes on this page...
click here to submit an update.
If you own or run this venue and would like to get more customers from onionring...
click here