Home > Restaurants > Manchester > Urmston Restaurants > The Roebuck
The Roebuck
British
The Roebuck situated on Church Road, Flixton is a large detached pub fronted by a ample car parking and superb bowling green to the rear. In 2006, the pub underwent an extensive refurbishment with careful attention given to retain the original characteristics of the building, yet to still provide a contemporary feel inside. The Roebuck services delicious food, from traditional hearty steak to a light summer salad.
---

Find the best deals for Hotels in Urmston...click here
Share this:
Maggie and Helen Flixton
...Excellent place for good food and a catch up with friends.Chris the deputy manager was fantastic to ensure our visit was a positive experience.Thank you...
Opening Hours
| | |
| --- | --- |
| Monday | 12pm-11pm |
| Tuesday | 12pm-11pm |
| Wednesday | 12pm-11pm |
| Thursday | 12pm-11pm |
| Friday | 12pm-11.30pm |
| Saturday | 12pm-11.30pm |
| Sunday | 12pm-11pm |
Facilities
Parking is in a car park. Outside Seating. Disabled Toilets. Licensed. Private Parties.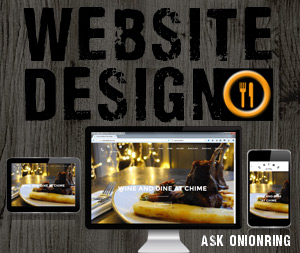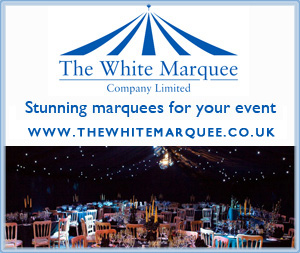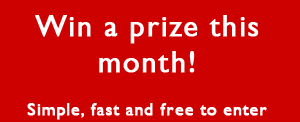 Recommendations
Maggie and Helen Flixton





Excellent place for good food and a catch up with friends.Chris the deputy manager was fantastic to ensure our visit was a positive experience.Thank you
Brian horrocks
since Gerry and Pete have taken over the Roebuck has been transformed, it is now a family place . we eat and enjoy a drink.absolutly superb place now to meet ..friendly bar staff...nice to sit in front of a fire..wonderful place to chill out
mrs yates





we had a party of 33 people on sat 29 sept 12. the food and service was excellent. staff friendly we had areally good night. thank you verry much.
Brierley Stubbs, Sale, Cheshire





I was taken here for Fathers' Day last Sunday by my three sons. This was where their mother, Robina Sheffield, grew up and lived when I met her in 1974! Unfortunately that did not qualify us for free beer or discount (!), but we had a thoroughly good meal in a very pleasant ambience.
The service was excellent and very courteous. We each had the deal of 3 courses for £13.95 including a drink, which was excellent value and with a choice in all courses.
It was strange for Robina to return to her old home after so many years, but the alterations and refurbishment after a fire some years ago has been very well done.
Im sure we will go again.
Nicola, Urmston
On a positive note, modern and lovely interior, beautiful food presented nicely, Real value for money. On the down side incredibly poor service throughout the meal and upon receiving the bill had been overcharged by £40 due to another tables bill being added to ours. However due to the disappointing experience the manager gave us a 20% discount. Will I go again? Yes as everyone has off days and due to the lovely food I think they deserve a second chance.
abbey jones urmston





I really enjoyed eating at the roebuck u were made to feel welcome by all the staff the food was high standard !!!! i will defo be going there again
Mrs Davies, Davyhulme





We really enjoy going to the Roebuck. The staff are friendly, the service is fast and the food is excellent. No problem is a problem and you are made to feel very comfortable. Excellent value for money and comfortable surroundings. Would recommend the Roebuck to all ages!
Mrs S Williams





I have been to the Roebuck on a number of occasions with family, but my Mother has now been diagnosed as Coeliac and on looking at the menu there does not seem to be anything suitable for Coeliacs. This would be a recommendation to allow myself and family to still eat there.
mary salemoor




I love having lunch here the food is very good and the staff are very friendly, the wine list is very good for those who enjoy a nice glass or two. I would recommend it to anyone.
ruth / Eccles





I attended a Birthday lunch with some friend mid November.
I love the decor, the service was spot on, attentive but not over the top, food excellent and not over priced. What more could you ask for?
Sue, Urmston





I've been to the Roebuck numerous times since it re-opened and I have never had a bad experience there. The food is of a great standard and the menu also offers a 'meal deal' option which is great if you're on a budget. The staff are really friendly and always ready to help.
Julie & Brett Wiliams Manchester





We had our Wedding reception there everything was wonderful the food was excellent the staff were great would recommend it to all our friends we had a lovely time thank you
Jo Morty




I have to say the food was fantastic, well portioned and I couldn't finish my dessert even though I got one anyway due to the great deals they have. The waitresses are lovely and I'd recommend for a night out.
Dan & Mo





I have to say this place is really good value, I had a fanatstic steak, dessert and a drink for £10.50. Bargain. Busy place but still good service aswell.
Jilly Trout - Urmston




Very smart venue, yet relaxed and welcoming. Staff friendly and efficient. Food excellent value for money, good portions and tasted good. An very enjoyable evening - girls' night this time, but a group of couples will be next for us. Highly recommended - keep those portion sizes big and we will keep on coming!
gordon
A real surprise from Joseph Holts very impressive place service was excellent and the food served is restaurant quality at pub prices.The meal deal is superb value prawn cocktail,8oz sirloin and sherry trifle for a little over £12 the steak alone was worth that!! Easily Urmston's best food by far but its also Urmston's busiest place as well Friday and Saturday nights usually full.
Marian Urmston





9 of us celebrated my daughters 20th birthday at the Rosebuck, all enjoyed delicious good value meals.Friendly polite staff brought our birthday cake to the table, a very enjoyable evening. My mum came with us who is in a wheelchair, the pub is very disabled friendly with ramp access at the front. Highly recommended.
marie chorlton





magnificent meal good choice of menu priced well
Maurice





three of us went last night having heard about the refrub. The pub needed an update and they have done a great job, lounge areas and a separate dining room that look great. Good, friendly staff and enough of them. Service was good and helpful throughout.
Food didn't disappoint either, I had three courses for £12.50, great value. Steak and Ale pie had really decent meat - no gristle. And choc sponge pudding was definitely better to share after 2 courses! £45 for 3 with drinks and really decent food - great value.
Updates
Is this information about correct?
Please tell us about any omissions or mistakes on this page...
click here to submit an update.
If you own or run this venue and would like to get more customers from onionring...
click here