| | | |
| --- | --- | --- |
| | | |
Home > Restaurants > Indish > Recommendations
Reader Recommendations for
Share your experince of dining out in . Simply search for a restaurant you would like to review and use the links.
Change region:
Exactly
4
21/10/2013
Visited by Si
Really impressed. Busy place, good service and above all really decent food. Great value as well with the onionring offer. cheers
25/11/2012
Visited by Jack, Grappenhall
A truly exceptional restaurant. As soon as you approach the place, you get a good 'vibe.' The staff enjoy serving the delicious food, and the attention to detail stands out. Even though after the meal you feel full, there is a lightness to the food. A wonderful night out.
14/11/2012
Visited by J Stockton Heath
Have had 2 superb takeaways. The food is excellent, highly recommend.
17/10/2012
Visited by sally, warrington
We dined at Indish this evening for the opening night. We loved it, the staff, the ambience, the food were all excellent. We will return again and again. Keep up the good work to all involved and good luck for the future.
All reviews will be passed onto the business reviewed but some reviews may not be published for legal reasons. View disclaimer -
Click here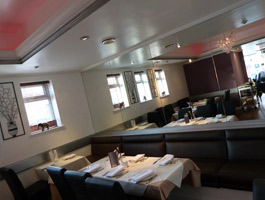 33, Walton Road, Stockton Heath
Warrington, Cheshire
WA4 6NJ
01925 861818 / 01925 861919