| | | |
| --- | --- | --- |
| | | |
Home > Restaurants > Lucianos at the Millstone > Recommendations
Reader Recommendations for
Share your experince of dining out in . Simply search for a restaurant you would like to review and use the links.
Change region:
Exactly
7
28/06/2012
Visited by roy &audrey
We came for meal as a late wedding aniversary treat. From being met at the door to leaving it was as if we were regular coustomers, the food was excellent the staff where very atenttive in all it was a perfect evening.

18/02/2012
Visited by Tyldesley
Cannot fault it, food excellent, service excellent, staff excellent. Would fully recommend it to anyone & can't wait to go back
30/07/2011
Visited by Alison Fowler
Thoroughly enjoyed the dining experience ! superb interior, the service second to non!...the waiters all stunningly good looking with a cheeky charm !..but very enjoyable. the food was a delight ! Loved it !..will definitely be returning!
21/05/2011
Visited by Astley
The wait between courses was a little longer than I'd like but the food was well worth it. The waiters were an absolute delight, friendly, funny and professional. And the food was to die for! I would highly recommend trying it out and will definitely be going again. Loved it!
07/03/2011
Visited by Anne Wilcock, Wakefield
12 of us went to Lucianos for lunch on Sunday 6th March 2011,to celebrate Mum's 83rd birthday. I was a little worried when booking as we had not eaten there since the refurbishment and name change. However, we all thoroughly enjoyed the meal and the atmosphere is so much better than when it was just known as The Millstone. The only downside was when we ordered drinks at the table they took so long to come that we had nearly finished the meal before they arrived. On another occasion they forgot to bring the drinks completely. Apart from this little hiccup our experience was great and we will definitely be going again and also recommending the restaurant to friends.
05/03/2011
Visited by Sam Eccleshare, Bolton
Fabulous food, reasonably priced champagne, and then...a complimentary drive home by the restaurant's driver in a brand new 7 seater Kia car. Fabulous customer service; excellent food, I won't be seen at Heathcotes any time soon, I assure you!
06/01/2011
Visited by Hazel Howarth Bolton
The very recent refurbishment of this restaurant has transformed the environment completely. The bar and restaurant areas are now modern, bright and spotlessly clean. Contemporary fresh flowers complete the modern, Italian inspired decoration. The self playing grand piano is a delightful touch.
The menu is exciting and the food is delicious, with a truly inspired specials board. Luciano and his staff are charming and attentive. The beer garden is lovely and even has some pet rabbits to amuse the children. Well well worth a visit.
All reviews will be passed onto the business reviewed but some reviews may not be published for legal reasons. View disclaimer -
Click here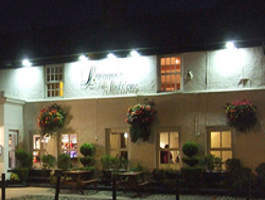 Bolton Rd, Anderton
Horwich, Bolton
PR6 9HJ
0871 978 4135