| | | |
| --- | --- | --- |
| | | |
Home > Restaurants > Dragons Palace > Recommendations
Reader Recommendations for
Share your experince of dining out in . Simply search for a restaurant you would like to review and use the links.
Change region:
Exactly
4
21/02/2013
Visited by Debbie, Southport
Always met at the door with a smile - lovely ambiance and delicious food. Great service and friendly reception.....
14/02/2013
Visited by Debbie, Southport
I was treated by my father in celebration of my recovery back to health at the end of last year. My father knows Jimmy Chan quite well from dining there as they live in Formby. I found the welcome very warm and hospitable and the food was excellent. The guy is very accommodating especially when I was suffering from choosing something that was verging on the over-the-top chilli spice - he fetched me a glass of milk!!!
My son, daughter, mother, father and children's partners had an amusing time and I would definitely dine there again......
02/05/2012
Visited by Shell, liverpool
Have visited Dragon's Place on numerous occasions and i must say that the food is excellent, variety and choice is A1, in lovely and relaxing surroundings, prices are good for what you get, staff are very friendly,a special thank you to Jimmy and his very helpful staff, they are accommodating to your requirements/requests, this is one of the best chinese restaurants i have visited, i would most definitely recommend you visit, i can assure you that you will not be disappointed, service is quick!!I will definitely be visiting this one on a regular basis!!
01/05/2012
Visited by Andy Aintree
Used to visit this restaurant when it was the Cathay Gardens, since the new management have taken over the restaurant has a fresh new ambience with great food and very friendly staff who dont pester you every five minutes like some places. The food is reasonably priced and they cater for all tastes with generous portions and truly tasty food. In all a great night was had by our party of 6 and the host Jimmy is a very pleasant and funny man who will make your night go well, I have been back twice already and have to say I have eaten at a lot of local chinese restaurants and this far excells them.
All reviews will be passed onto the business reviewed but some reviews may not be published for legal reasons. View disclaimer -
Click here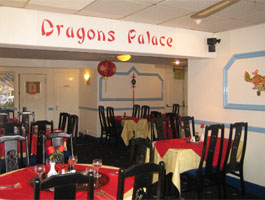 73 Old Mill Lane
Formby, Liverpool
L37 3PE
01704 879 013‎