| | | |
| --- | --- | --- |
| | | |
Home > Takeaways > Cheshire Takeaways > Warrington Takeaways > Choy Hing Village
Choy Hing Village
Chinese, Cantonese
[show 4 more photos]
See the takeaway menu online here.
Restaurant description:
We have been here in Grappenhall since 1987 where we have become a firm favourites of the...
more about this restaurant.
---
Other pages on Onionring:

This venue has a restaurant...find out more

Find the best deals for Hotels in Warrington...click here
Recommendations
Becky - Northwich
(05/09/2013)...Lovely lunch at Choy Hing today. Food was delicious and service was fast and friendly. Only £7.95 for a 3 course lunch which was excellent value. Great that you can find these hidden gems on Onionring...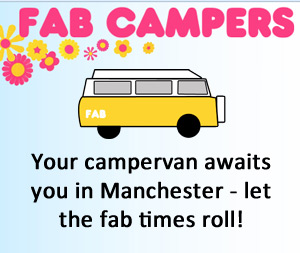 Contact Details
97 Knutsford Rd, Grappenhall
Warrington, Cheshire
WA4 2NS

01925 265349
shout "I saw you on Onionring!!"

Facilities


Licensed
No delivery service is available
Opening Hours
| | |
| --- | --- |
| Monday | 12-2.30, 5:30-11 |
| Tuesday | 12-2.30, 5:30-11 |
| Wednesday | 12-2.30, 5:30-11 |
| Thursday | 12-2.30, 5:30-11 |
| Friday | 12-2.30, 5:30-11:30 |
| Saturday | 5.30-12 |
| Sunday | 4-10.30 |
Recommendations
Becky - Northwich





Lovely lunch at Choy Hing today. Food was delicious and service was fast and friendly. Only £7.95 for a 3 course lunch which was excellent value. Great that you can find these hidden gems on Onionring
carl o,neill warrington





went yesterday 9,9,12 excellent as usual! the food is always consistant and has avery good choice of food which they will adapt to taste. 10 out of 10
Ann M




My cousin and I have been going for more than 20 years.
never disappointed with the food, or service
Cath Warrington





Always fantastic service and food. Nothing too much trouble and always willing to cook to individual requests
Mikey B, Warrington





We have eaten at the Choy Hing almost once a month for 20 years, we have always great service, attention and above all, great food. Don't get Sammy or Peter started on their beloved Man Utd though. Can only give 5*****. Try it, say Mikey sent you.
Morris Minor, Sale





Having been going since it opened, I have never been let down yet, whether at lunch time or evening time.
Terry, Warrington





Had lunch there last week. Great food, great value - £7.90 - starter, main, desert (pineapple fritter!)- and coffee. Why go to the pub when you can go here. ?
Elaine Newton





We had our wedding breakfast at the choy hing warrington, couldnt have asked for anything better,food was excellent, service fantastic, and they made the whole experience for us very memorable, so thanks to sam, ken and all the staff at the choy hing for making everyone so welcome. will definitely be eating here again
keith warrington





Thought it was about time I said something about the Choy Hing as I frequent this humble chinese restaurant without realising how good it really is. It is as good as the best in Manchester's China town and certainly better than most. The reason for this recommendation is over the past few years I have been to many Cheshire, Liverpool and Manchester chinese restaurants on various functions and often been quite dissapointed with cuisine/service/cost. Yang Sing Manchester stands out obviously, its excellent, and so it should be for the price. Try Choy Hing for similar standard and great price.
Stuart Warrington





I have been using the Choy Hing for years - the food is by far the best Chinese food you'll taste for miles around, the owners and staff are friendly and attentive. Try the steamed sea bass or the lemon chicken - both highly recommended.
Dave Hockenhull, Grappenhall





We have used The Choy Hing twice a month for many years,and have always found the service & food to be outstanding. The steamed Sea Bass is to die for & the waiter will expertly fillet it at your table.
cral




we had a super dooper dinner, the food was as you say probably the best Chinese i have had in a long time if not ever, well done that man.
however one thing i do feel inclined to maybe comment on is the highly uncomfortable feeling that is experienced once the set banquet is at a end, when one feels as though every ounce of space within the digestive tract, from the very top of the stomach to the end of the colon is stuffed to bursting point.
Thank the wife for noticing the fact that the vegetarian banquet option was available to singular diners therefore ensuring that the boy and myself spent the rest of the evening fighting our way through an everlasting stream of delicious meat products, needless to say the following days bowel movement was of spectacular proportions, which in its self was a pleasure and only added to the positive memories of a excellent meal to celebrate a frankly disappointing home life full of repetition and the grinding hum drum of the slog toward death

Gill,Warrington





haven't been for some time and went for r anniversary not disappointed at all. It was busy as usual but attentive service as ever!!Going again with sister in-law very soon!!
Maycocks





Always great food, we went a few months back for my dads 60th, 20 of us. Great food and good atmosphere. By far the best Chinese about.
kate warrington
Excellent choice,fabulous food.Service is great!
Liz, Grappenhall
I agree with all the other reviews that the food is excellent, but this isn't a restaurant I choose to go to for a relaxing meal. The service is hurried and rushed and it's difficult to stay there too long without feeling you may outstay your welcome! Having said all that, we have takeaways at least twice a month from there. Where else could you get such great quality Chinese cuisine. Still high on my 'recommends' list.
Nick
We came down on a Saturday night after considering our options on Onionring. It was for my dads 60th birthday and there was 18 of us dining. At first they had no table for us (although we had booked) and we had to wait outside. After half an hour we were seated.
The restaurant was rammed, with lots of people waiting for a table. The waiting staff were stretched to cope.
The food is amazing and when the restaurant started to empty a little the service became much swifter. All in all we had a great night. If your thinking of going on a weekend make sure you book first though.
Kelly, Grappenhall





Excellent food and brilliant service - would highly recommend....
Dan, Appleton




Had a takeaway on Saturday, very decent. Not quite up to the amazing high standards of dining in but very good.
neil hardy (warrington )




excellent food but they like you to finish quickly so they can get more people to try.
steve , sandymoor





went here last week with the kids for sunday tea , can not fault it in any way from the moment we were shown to our table to when we paid the bill ... thanks ps my kids forgot to thank you for the chop sticks to take home
frank, Appleton





Have been going to the Choy Hing since it opened in 1987 and have enjoyed every meal that we have had their.
The staff have been superb over the years and some are still their since it opened.
Bookings are recommended.
Bernie Tierney
I would like to thank the staff of the Choy Hing Village for making our family celebration so memorable.We were a group of 6 including 2 children and ate at the Choy Hing Village last saturday. We had the banquet for 5 and it was absolutely delicious. It was quite busy,but staff still took the time to chat & entertain the children & they also dealt with a medical emergency as a customer took ill(not at all food related I might add). Even under such pressures the staff were at all times pleasant and the quality of the food very high.
The atmosphere was nice and relaxed and the restaraunt had a wide mix in of people ranging from families celebrating birthdays to a 50th wedding anniversary. We ate quite early arriving around 6pm as we had children,but it was just the right mix really busy but not so you couldn't hear yourself think.
I would definitely recommend here to anyone. We spent approx £155 for the banquet for 5 and drinks including approx 4 bottles of wine(a good night was had by all).
Keep up the good work & many thanks for a great evening!
Pamela McGeary Warrington
Choy Hing consistantly good food excellant service wide choice of food & wine. Staff take a personal interest in all customers and this makes for a very enjoyable dining experence
Gill,Warrington
Having been here on many occasions,I knew we would have a fantastic meal and night.Always busy and you need to book well in advance at weekends.Our friends from Liverpool travl over regularly as it is this good,Try the steak rolls to die for.
Carly, Appleton
Great food, very busy on but the service couldn't be faulted. one of the best Chinese restaurants I have been to!
Updates
Is this information about correct?
Please tell us about any omissions or mistakes on this page...
click here to submit an update.
If you own or run this venue and would like to get more customers from onionring...
click here