| | | |
| --- | --- | --- |
| | | |
Home > Takeaways > Cheshire Takeaways > Sale Takeaways > Hanni's
Hanni's
Mediterranean
Enjoy great Mediteranean food in the comfort of your own home. Reduction of 10% on menu prices for Take away.
Restaurant description:
Hanni's has a long, well established reputation for great Mediterranean food served in a...
more about this restaurant.
---
Other pages on Onionring:

This venue has a restaurant...find out more

Find the best deals for Hotels in Sale...click here
Recommendations
Burton family,Sale
(13/04/2012)...Excellent family meal, very accommodating for our 8 yr old. Lovely food & great value for the early bird meal. Definitely will be going back....
Email Hanni's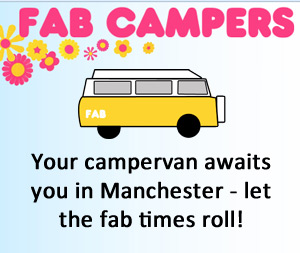 Contact Details
4, Brooklands Rd
Sale, Cheshire
M33 3SQ

Tel: 0161 973 6606
shout "I saw you on Onionring!!"

Facilities




Parking is in a car park
Gluten Free Dishes Available
Licensed
No delivery service is available
Opening Hours
| | |
| --- | --- |
| Monday | Closed |
| Tuesday | 5.30pm-close |
| Wednesday | 5.30pm-close |
| Thursday | 5.30pm-close |
| Friday | 5.30pm-close |
| Saturday | 6pm-close |
| Sunday | Closed |
Recommendations
Burton family,Sale





Excellent family meal, very accommodating for our 8 yr old. Lovely food & great value for the early bird meal. Definitely will be going back.
Les & Caryll





Excellent banquet, Excellent evening,Thankyou
for looking after us again.
Dirk Veltman, Netherlands
Had delicious food here for the 4th time. Just for fun I tried to find a less positive review but couldn't find one :). It's a party for my taste senses and the owners and staff are great people who make you feel very welcome.
Super!
Jason - Sale





We went to Hanni's for Valentines Day this year - it was fantastic, balloons, canapes, sparkling wine. My wife loved it!! The food as always was amazing. By far still the best restaurant in the area.
Les & Caryll





Excellent evening, excellent food,great menu,
attentive staff, Thanks for looking after us!
Les & Caryll
Gordon Jones, Sale





1st time visitor on Saturday 21 Nov 2009. It's probably all been said before but what an amazing place. staff were very attentive and informative and helpful with menu choices. We were even offered a sample of house wine to try. the food was delicious, we chose the varied and excellent messeh for 2 for starters which was plenty for 4 people. Main courses were extremely tasty with great use of spices. We had Lamb kleftico, chicken chawourma and maksous kebabs. Too full for dessert. Many of the customers were obviously regulars - a good sign! All in all a great night out and a nice change from Italian/French cuisine.
COPPENS BELGIUM
A place to eat a fantastic meal Couscous where are we with chicken or salmon or choice where needed...to meet some excellent and very friendly people...die hard friends..see you on Saturday 19th September
Kathryn, Sale





Hadn't visited for several years so decided to try it again. Had a wonderful banquet meal which was delicious. The staff are very professional, so much better than at many other restaurants in Sale! Will definitely return.
cee, sale




Visited 12/6/09 on spec with two friends. Offered early dining 'value' which was tempting to try, though we must have been within minutes of the alleged cut off time. Starters were super - tasty, varied, small extras thrown in by the chef - complete delights. We will definitely try the Mezze next time, with its 13 components: 'early diners' (all veggie, by accident) mains not so good. Impressed by no.of regulars obviously dining there, professionalism of staff and quiet decor in a dark spot in Brooklands. Will definitely go back (and book in advance to ensure a table - yes, it is that busy!) and hope that the experience of starters transfers to a la carte menu.
Kate , Sale Cheshire
My partner and I visited Hanni's last night for the early menu, and all I can say is "wow" the food was amazing the staff were lovely and we had a wonderful meal at a wonderful price.Well worth a visit !!!
Coppens Belgium





Very good restaurant...meals are excellent...very very nice people that run and work in the restaurant
became our friends...will always be...
Very good value for money...just starting to get lyric about this place....
Gary - Sale




This was our first visit to Hanni's but will not be our last.
Excellent value early diner with a large choice of dishes the food & service was great.
Jason - Sale





This restaurant is our favourite place to eat in Manchester. The food is unbelievable the messeh especially is out of this world. In the ten years we have been visiting Hanni's we have never had a bad meal. I recommend it to everyone I know!
Sale




Always fantastic food and wine, great atmosphere. Really highly recommended.
Tim Bury





This is one of the best restuarants i have eaten in of its type. The food is great quality and the portions of good size. All the staff are very friendly.
Jean





Food and service excellent. Will definitely visit again and would highly recommend this restaurant.
Jean - Macclesfield





Just a short note to thank everyone at Hanni's for an excellent evening on Friday last. The food was perfect and the service was excellent. We were not rushed and everything was wonderfully relaxed. We will certainly be booking again.
Thank you again.
Jean
Robert, New Jersey





During a recent business trip to Manchester I came across a copy of the 2005 Good Food Guide. I was very pleased to see that one of the few listed restaurants in Manchester served Middle Eastern food.
After a short trip up the Metro line from Manchester City Centre I arrived at Hanni's restaurant. I was greeted by pleasant, informal yet professional staff and throughout my stay the service at the restaurant was top quality.
The restaurant itself was busy, but maintained a cosy environment.
I ordered off the a la carte menu. Given I was new to the restaurant the starter recommended by the waiter was the Meze, a mixture of hot and cold starters.
For main course I also went off the waiters recommendation; Mixed Kebab served with couscous and a side salad.
I cannot speak more highly of the food; it fully justified the listing in the Good Food Guide.
My only small criticism was that the modern music in the restaurant was not what I would expect of a Middle Eastern Restaurant and did not add to my dining experience.
When I return to Manchester I will certainly make another visit!
Chris, Didsbury





I recently visited the Armenian Taverna in Manchester City Centre, which my and I loved. So, because of rave reviews from our friends, we decided to try Hanni's, given it was a similar style of food. We had the Special Banquet. It was exceptional. The quality of the food is magnificent and value for money is great (£20 per person for 3 courses!)
We will definitely be going again and next time will bring friends to impress! Thanks Hanni's!
Richard, Sale





Food was excellent, service was great, friendly staff. Great value for money and will definitely be going again.
John and Jen, Sale





Having read the reviews we took the plunge and ate at Hanni's last Friday evening. The food was historic and the ambiance fantastic. We will certainly be making a few visits and have already told our friends about our visit. Keep up the good work.
Ronny, Sale




Hanni's is a good choice for vegetarians and vegans. You can order a platter of starters, which are mostly meat-free. The staff are friendly and helpful.
Danny, Altrincham





What a fantatsic meal! Went for a taster type banquet, the best of it's type I have ever had. Really nice staff. Can't fault it one bit!
Sue, Sale





We had a lovely meal at Hanni's Restaurant last week. It has recently been refurbished creating a relaxed atmosphere. I can recommend the lamb Kleftiko which was delicious. We will certainly be back soon.
Collette Warrington





Excellent food, warm service, lovely surroundings. Brilliant value for money. Will definetly be visiting again. Christmas menu looks delicious.Lunch opening times is good as well, can pop in for a quick lunch. Bonus of being on the railway network.
Thank you Hann's
Sian Renold, Cheadle Hulme





We had a wonderful evening - the food was really nice, with a very friendly atmosphere and excellent service. There is a big choice of food and the staff were really helpful with descriptions of dishes.
We found parking really easy, and with Brooklands tram station just next door it is ideal for going on to town after.
I would definitely recommend and we will be going back very soon.
Longing for Greek food!, Swinton





Myself and my wife visited this restaurant on the recommendation of a work colleague. We both enjoy the mild spicy food one often encounters in Greece and the eastern mediterranean. One of my favourite dishes is stifado, and I have tried several Greek restaurants in Manchester searching for a nice dish of this variety to no success. Until I got to Hannis!
The restaurant itself is situated in very close proximity to Brooklands metro stop. We were heading from the city centre and literally got off the tram and walked for 15 seconds and you are in the door. Set back away from the main road, there is no busy traffic or hoards of people passing the window. If you are lucky enough, ask for one of the tables near the window!! It is a calm relaxed place, with a very nice eastern European feel to it, the washrooms were also impeccably clean (unlike some eastern European ones I have been to!).
The restaurant has all the charm one would associate with an establishment specialising in this type of food. And although we didn't book, we were greeted with a warm, friendly smile within seconds and shown to our table. The waiting staff were mature people who took a real pride in the service that they were providing. During our stay we were often involved in pleasant conversation with the waiting staff and nothing seemed too much of a problem for them. I believe that one of the ladies waiting on the tables is actually the wife of one of the chefs (who came out to offer suggestions on what to try).
The chefs themselves are outstanding at their craft, each dish we ate was prepared to an exceptional standard and was a delight to eat. All in all, it was an experience we will definitely be enjoying again soon, along with all our friends.
For the record, our recommendation is :-
Starter = Shared messeh
Main = Stifado & Mixed Kebab, both served with rice and a side order of Feta salad.
Dessert = Rum Baba! (mmmmmmmm)
Marks out of 10? 11++
News
Chef Profile: Meet the Chef - Hovnan Hoonanian
03/04/2012 09:17:36

Hometown:

Sale, Cheshire

Work experience:

My initial training started under my mother who was an accomplished cook herself. I later took informal instruction under a number of established Mediterranean and Middle-eastern chefs.

Tell us about your current menu:

Our......

more
Updates
Is this information about correct?
Please tell us about any omissions or mistakes on this page...
click here to submit an update.
If you own or run this venue and would like to get more customers from onionring...
click here